The sun finally came out this weekend and how many of us chilled out with friends in our gardens? This summer, with foreign holidays up in the air and a degree of caution about lockdown ending, making our gardens function as an outside space is going to be important to us all.
In this first of two articles about how to turn your outdoor space into an extra room, I look at how to plan your space to make it stylish, comfortable and functional.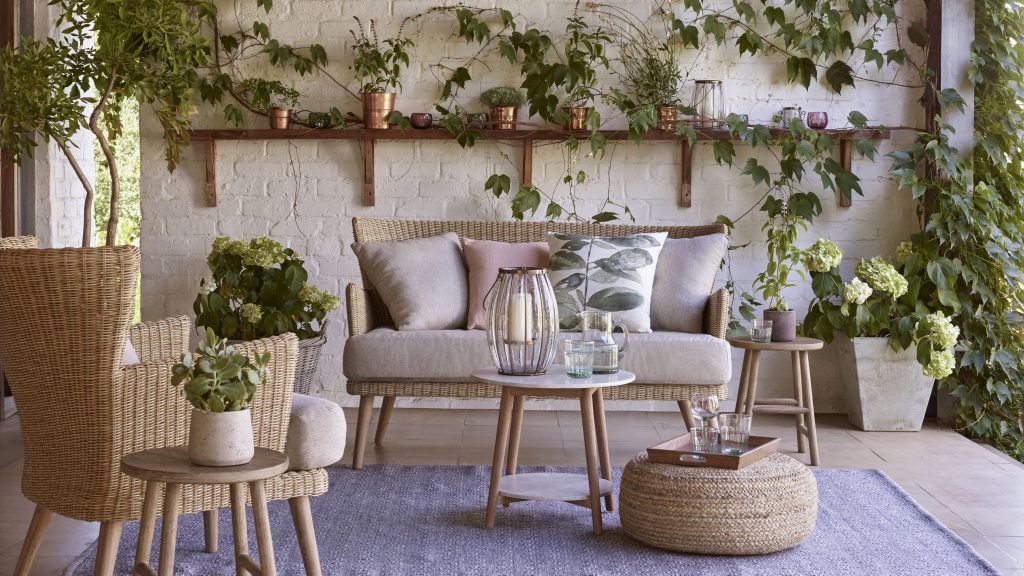 Make it feel part of your home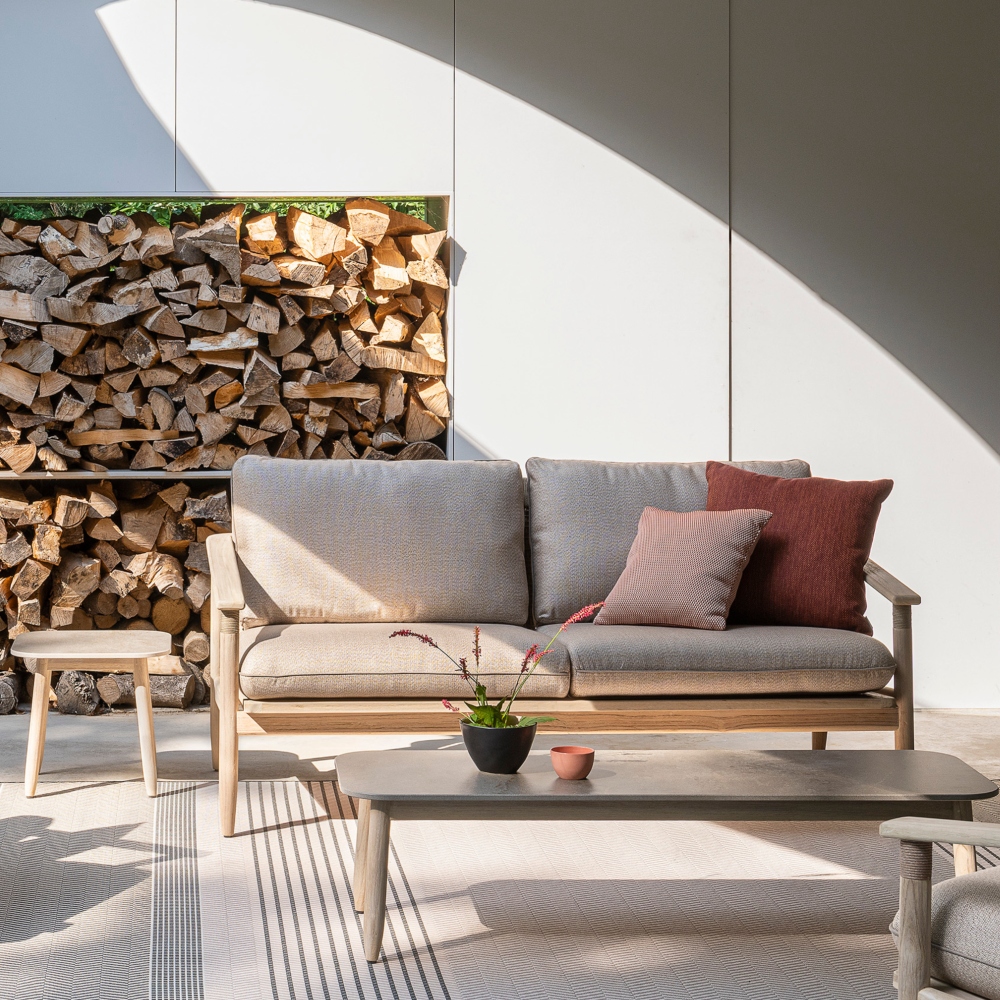 Connecting your outdoor space with your indoor space to make it feel part of your home is the key. Think about how you want to use the space and plan it in the same way you would a kitchen revamp or a living room makeover. If you love an interior design trend or style carry it on into your garden to make your outside space look and feel like a true extension of your home or pick a theme – cosy Scandi den, Mediterranean terrace or tropical cocktail bar – and just go for it!
Plan your space carefully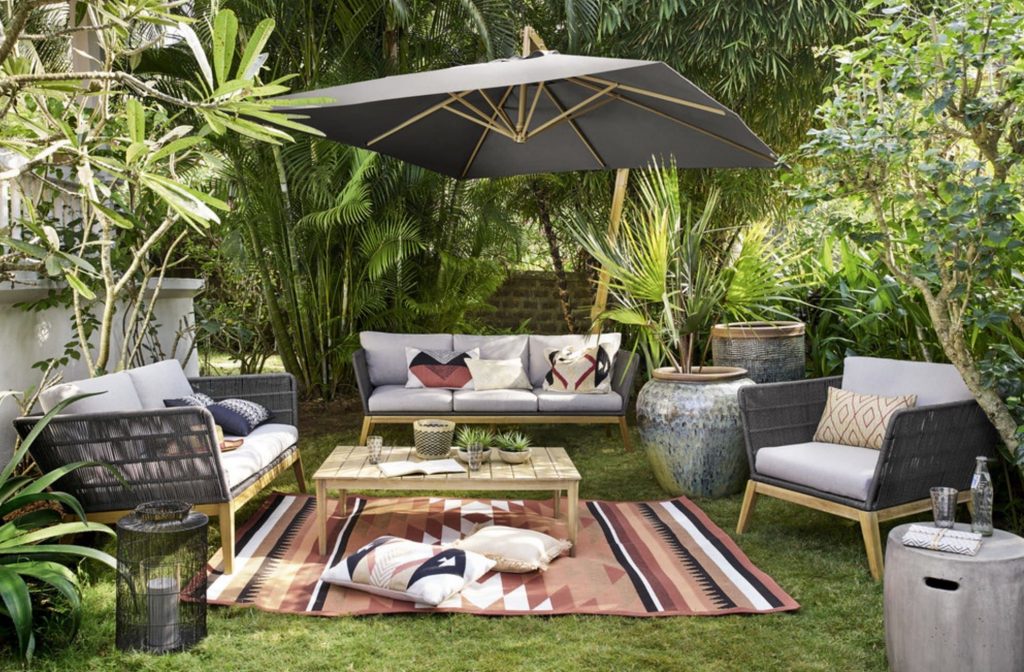 Before you make any plans, think about the position of your garden – where it gets the sun at particular times of the day, what it looks out on and any awkward slopes or access issues. This will help you work out how to make the best use of your outside space.
Next, work out exactly what you are going to use the space for – is it mainly for cooking and eating, for more casual entertaining, for sunbathing or just for relaxing with a good book?
Then, think about how you can make the space useful in the day and at night – and even all year round.
Create shelter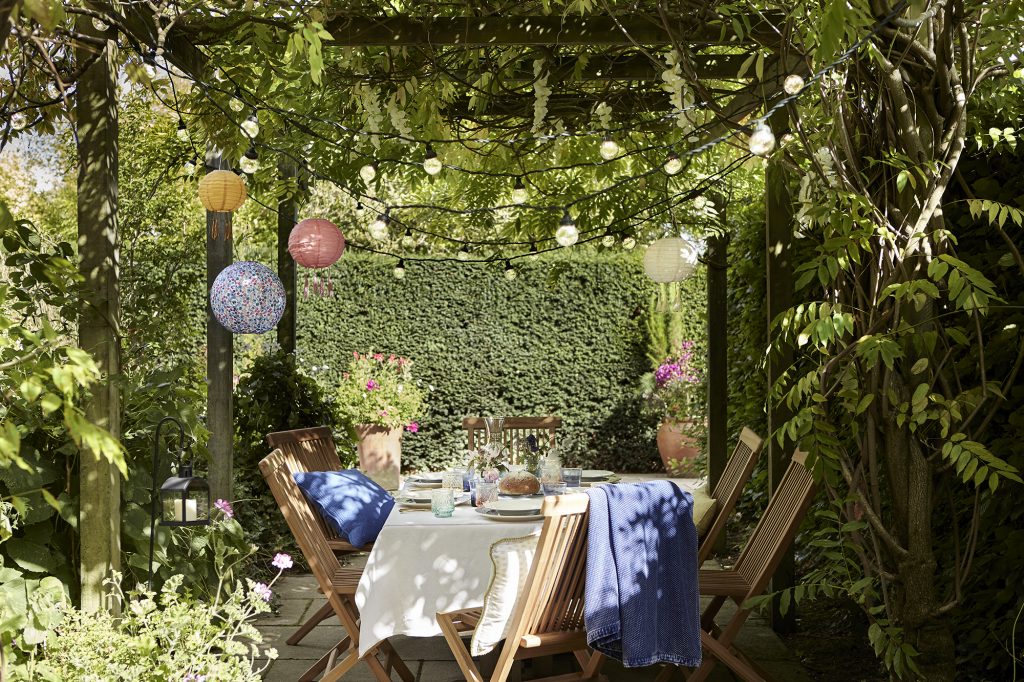 Cover for your outdoor living area is an important consideration if you want to protect yourself from the heat of the sun or shelter from the rain. A pergola covered with some pretty climbers or vines will create shelter and blend into the rest of your garden. A small gazebo can be a great option for more semi-permanent privacy for entertaining friends and family. They provide shelter in the day, but if you add some big floor cushions and fairy lights you can turn it in to a cosy chill out zone at night.
Turn up the heat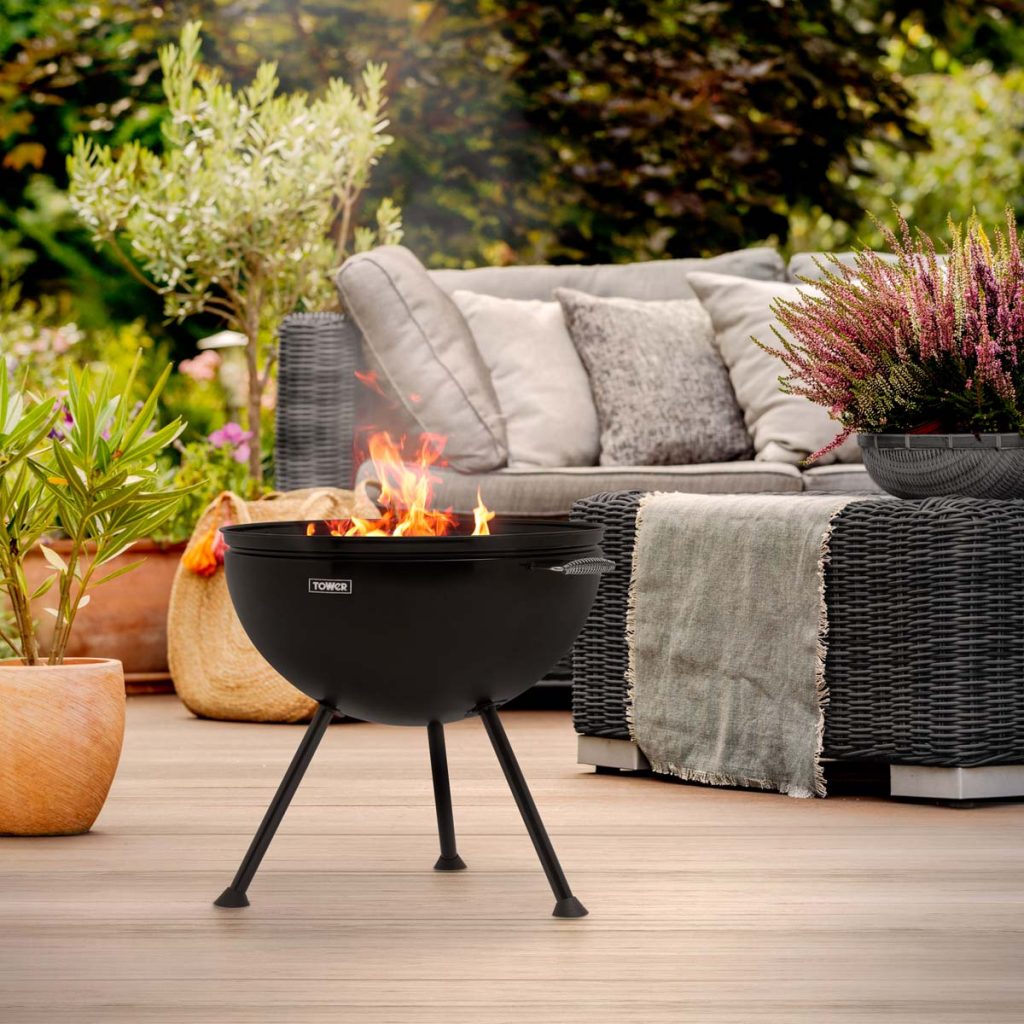 It can get cold at night even in the height of summer so planning how you will heat your space is important if you want to entertain all year round.
Stylish firepits and chimeneas are practical and more eco-friendly than patio heaters. There is nothing like sitting around the warmth of real flames to create a cosy vibe. Buy just enough logs for the evening and you won't need to think about storing too much wood. Firepits are good value and create a surprising amount of warmth.
Invest in relaxed seating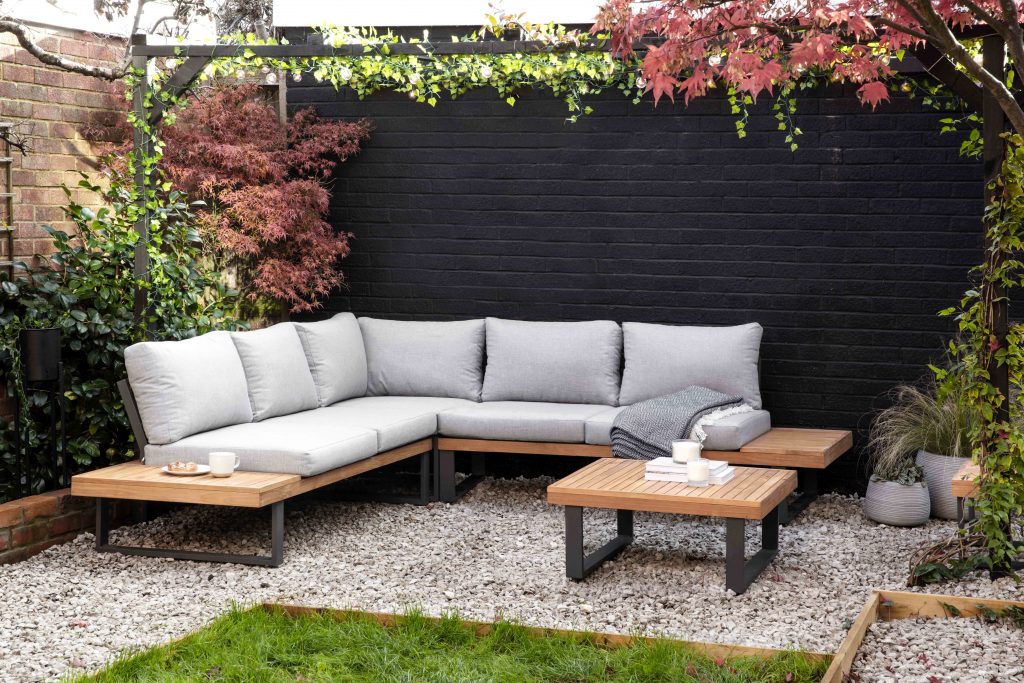 To create the perfect outdoor living area to relax and entertain in style, you need to invest in the right seating. Look for a stylish outdoor sofas and comfortable sun loungers that are comfortable but look good too.
A compact L-shaped sofa that fit neatly on your patio is perfect for smaller spaces. If you have a bigger garden you can go for it with a set of matching chairs, table, sofa, sun loungers and swinging seats. Choose stylish pieces and group them around an outdoor rug and you've got the perfect sociable outdoor living room. In a smaller space a garden bench or small day bed can make a statement. Hanging seats are very on-trend this year; they are perfect for curling up and enjoying a good book – and they look super cool too.
Do remember, whatever you choose, that you need to think about cover during the winter if your furniture is going to stay outside all year round. An outside bench to store your outdoor cushions is a wise investment. It can also double up as seating in the summer.
Next week I'll look at how to make the space function as a place to eat, drink and socialise!