Now shops are open again, all our favourite high street stores are bringing us wonderfully affordable interiors collections to tempt us.  Here are my top picks for that boho summer vibe.
Grey Teak Garden Chair – Graham and Green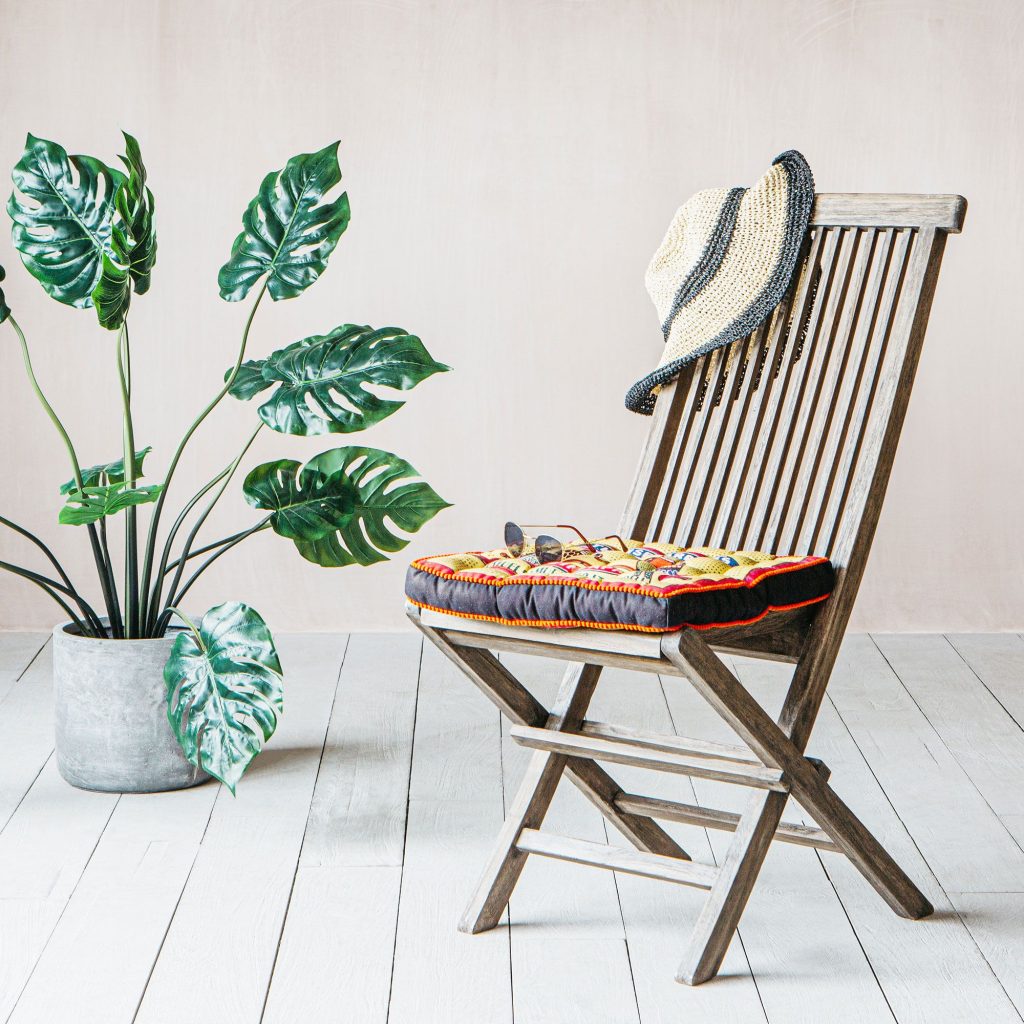 If you are looking for a chic garden chair that will look good as it ages, this folding garden chair – hand carved from teak with a washed slate grey finish – is just the ticket. Coordinate with the matching garden table and vibrant seating pads for al fresco dining this summer.
Cotton Mattresses – Rowen & Wren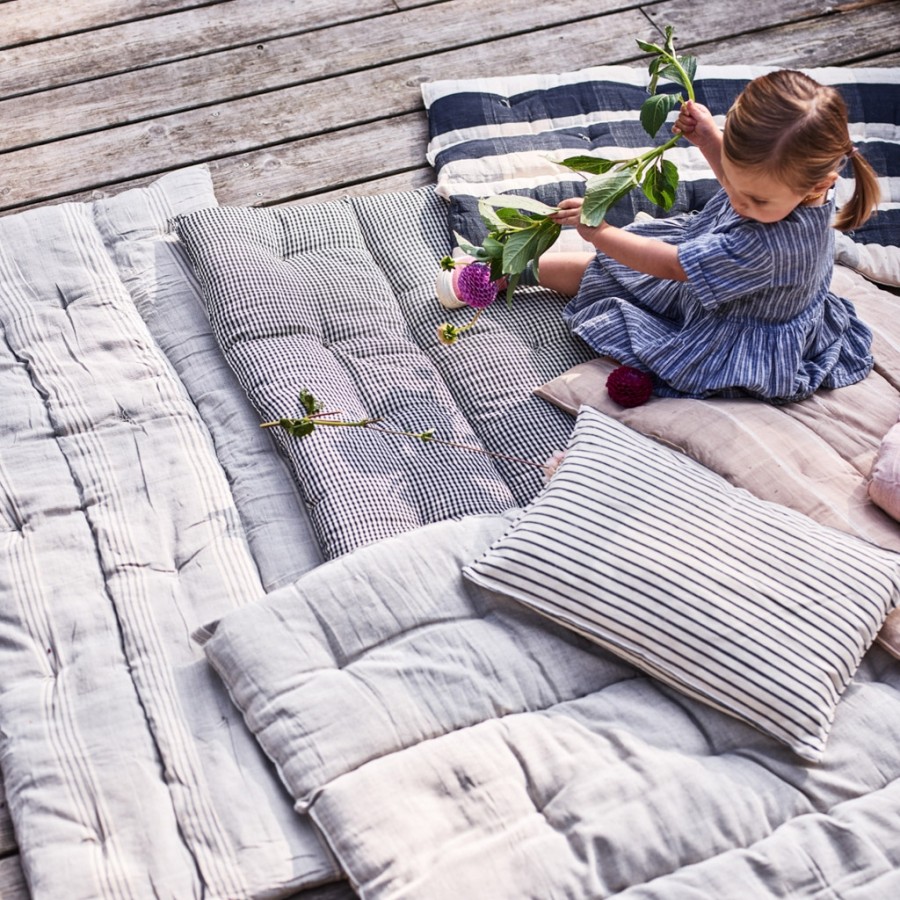 These fabulous cotton mattresses come in a range of colours from grey and white stripes to rose pink. Hand-spun, hand-woven and hand-dyed using 100% cotton in West African workshops, they have a fabulous faded vintage look. I layer them up on my outdoor sofas and daybeds or lay them on the lawn in summertime to create the perfect place for a snooze.
Marnie Porcelain Basin – The London Basin Company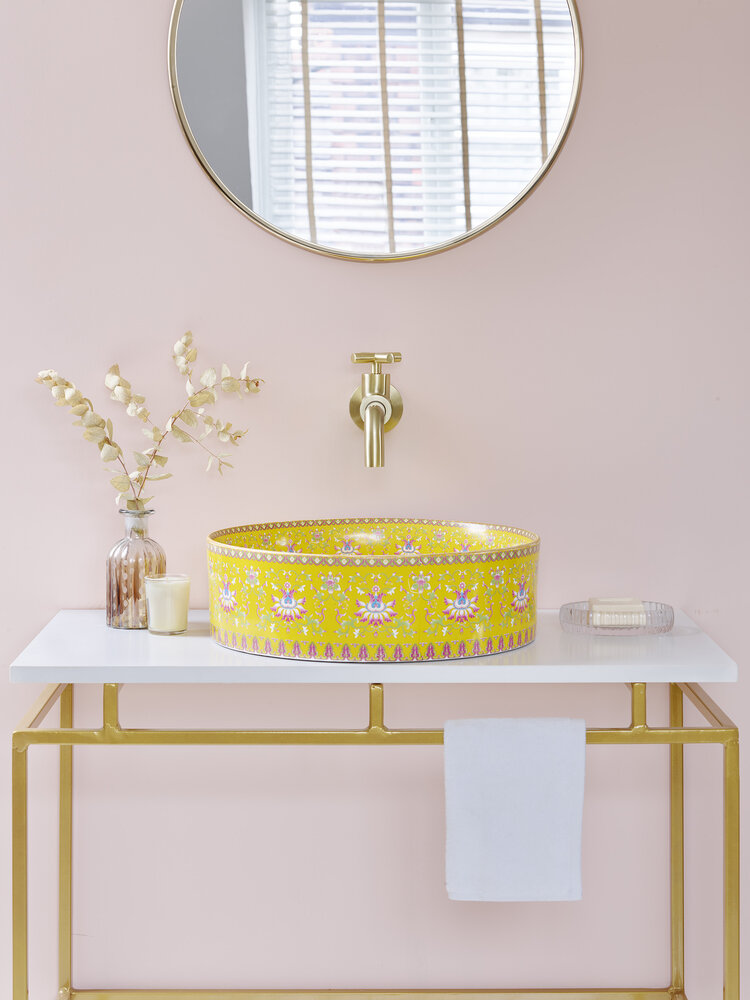 This new handmade Marnie basin features an intricate floral pattern of pinks, blues and greens set against a daring dandelion yellow backdrop. Inspired by India, the basin has a flat base and would create a real statement in an otherwise plain bathroom.
Elmley Rattan Ceiling Shade – Habitat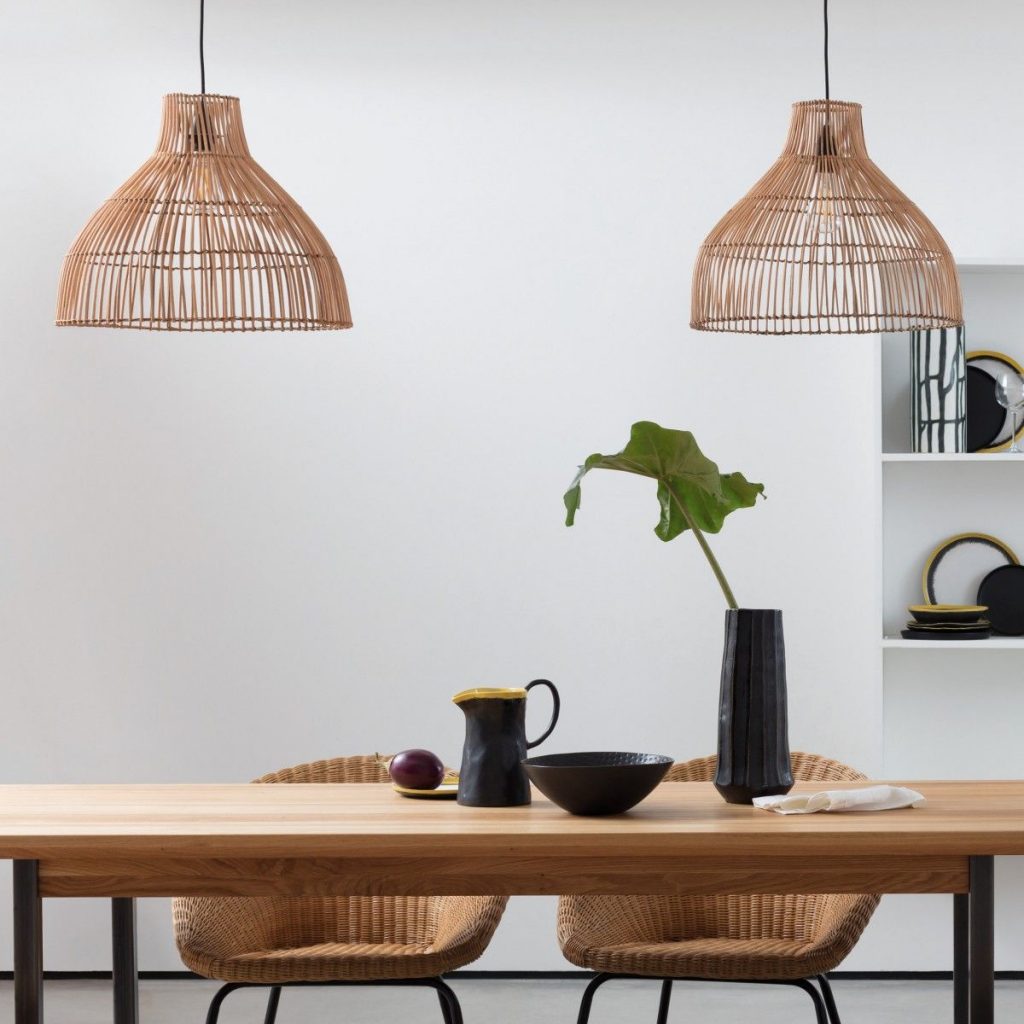 Rattan is having a moment and this shade gives that relaxed boho vibe. Handmade in Vietnam by artisans, this natural curved rattan easy-to-fit ceiling shade combines warm tones with a relaxed aesthetic. Inspired by lobster pots, the Elmley casts dramatic shadows when lit, and complements a variety of decors. 
Hotel Magique for Anthropologie Douillet Pillow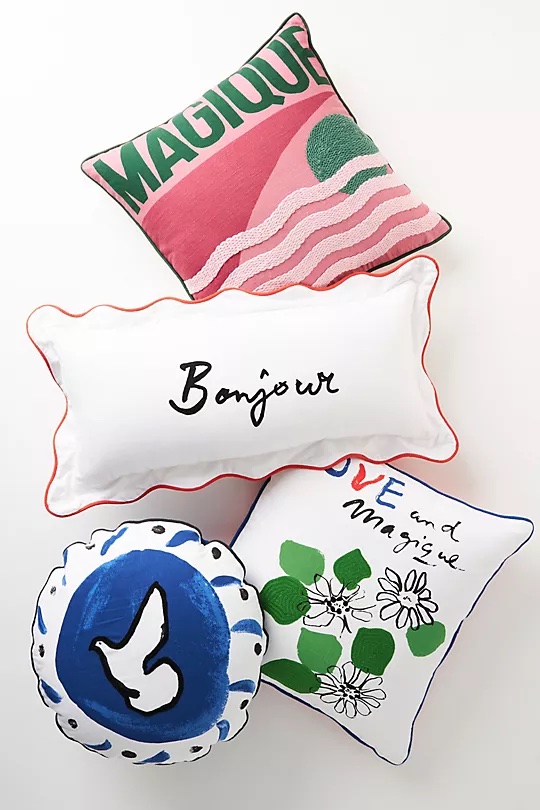 Anthropologie and Hotel Magique have collaborated on a wonderful collection of home accessories.  A particular favourite are these pillows, stitched with the words "love and magique" – the perfect thing to wake up to at the weekend!
Loer Pendant Light – Tom Raffield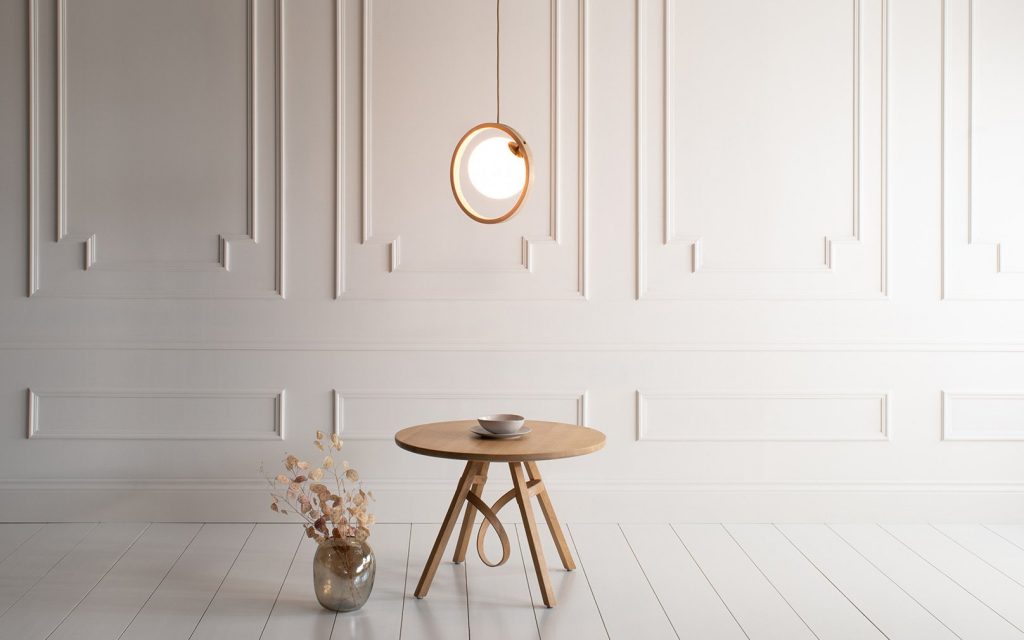 Meaning 'Moon' in Cornish, the Loer Pendant Light is inspired by the elliptical orbits of planets and moons. This stunning light combines beautiful translucent glass, sustainable steam bent ash wood and brushed metallic brass. This contemporary wooden light is suited to an array of interiors and property styles and looks particularly striking suspended in clusters. It looks equally as eye-catching when switched off.
Inverse Pearl Rubix Tiles – Bert & May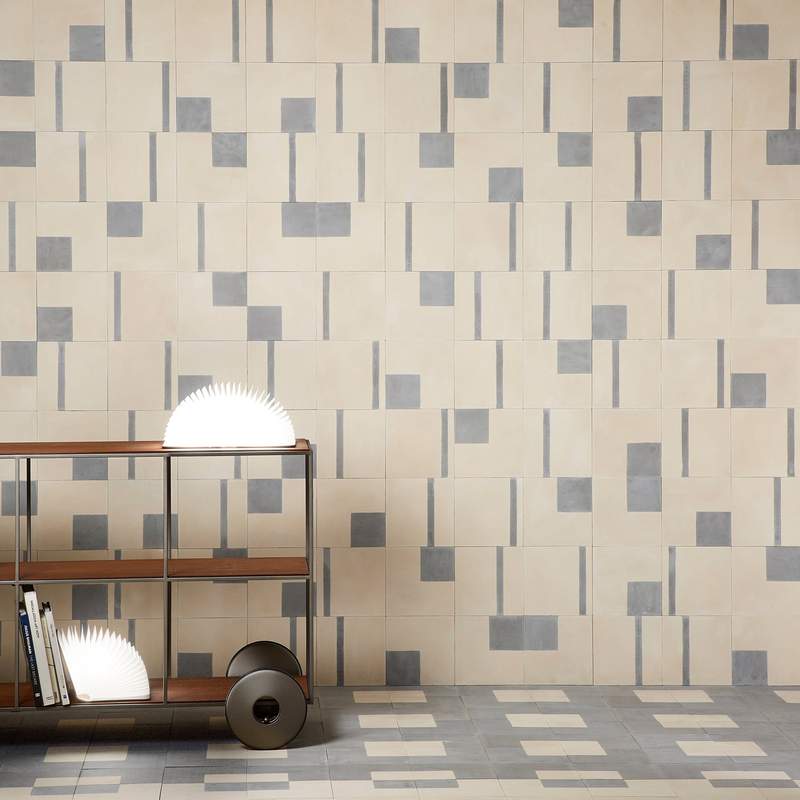 New to the Modernist collection, the Inverse Pearl Rubix tiles play on negative and positive shapes and spaces. Modern in design they work really well in mid-century and modern interiors but they are truly versatile. Perfect for indoors and outdoors and on both floors and walls, they are a flexible choice.
Black Rattan Cabinet – Rose & Grey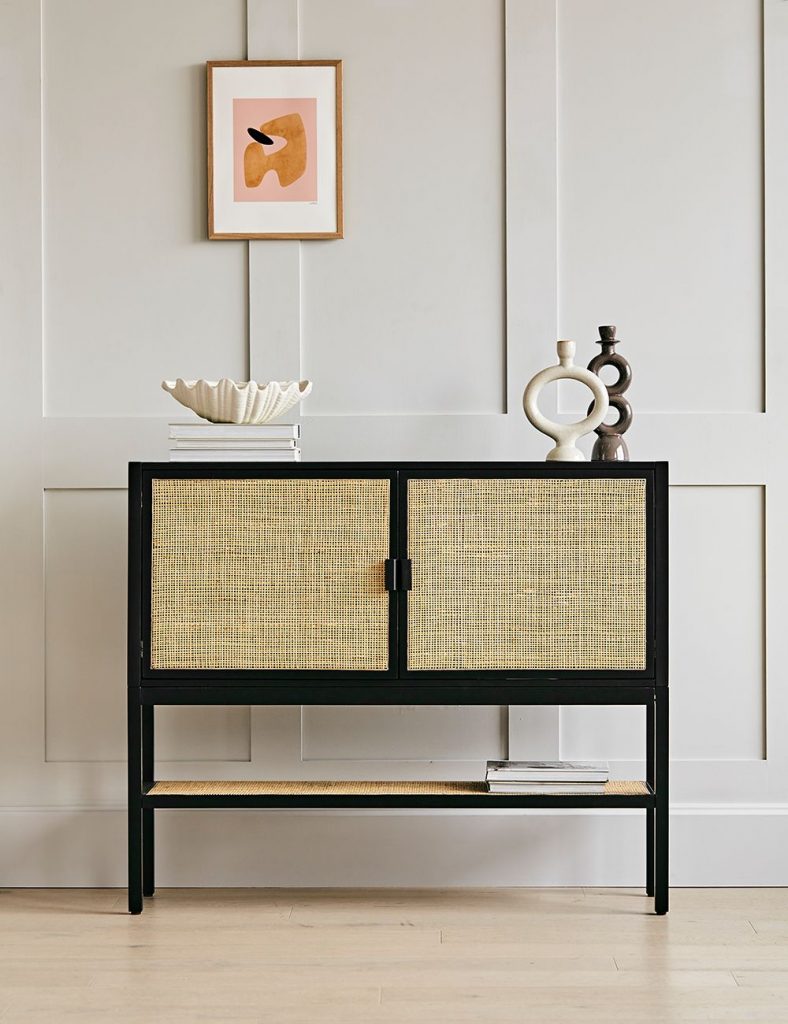 Glass cabinets are everywhere at the moment. This beautifully designed cabinet is perfect for using to store glasses and tableware in a large kitchen, or for hiding away clutter in a reception room. I love the contrast of the black wood and rattan detailing, while the handy shelf is perfect for displaying decorative objects or piles of cook books.
Kerala Chenille Rug – French Connection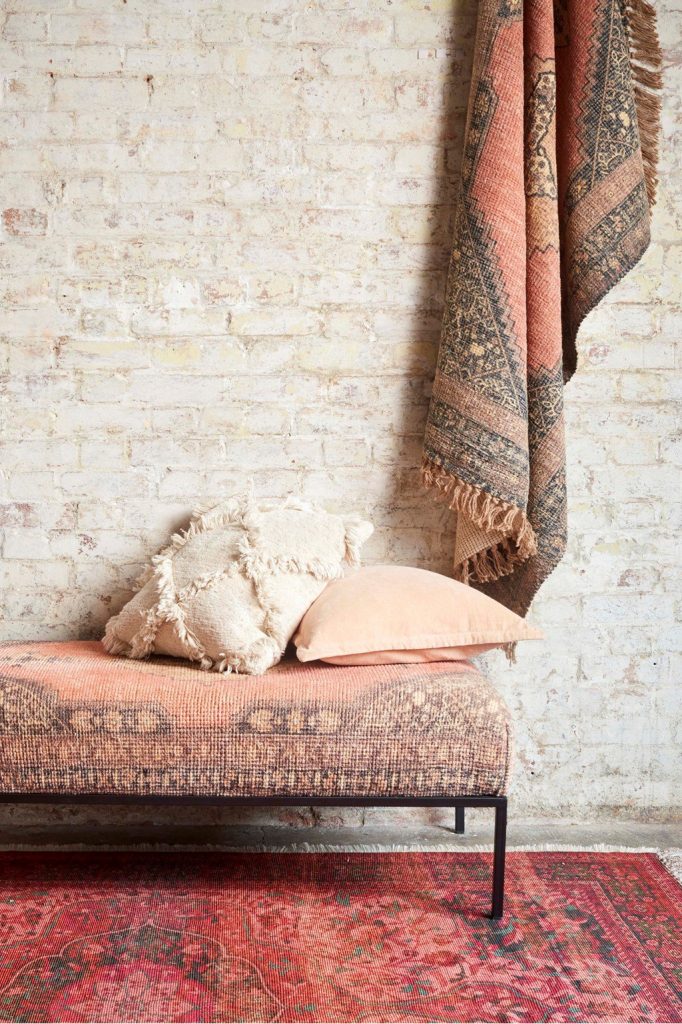 Crafted with a combination of soft coral, slate grey and ivory tones, the vintage-inspired Kerala Chenille Rug is designed with a deliberately worn appearance that gives it a soft muted antique look. 
Irregular Porcelain Collection – Zara Home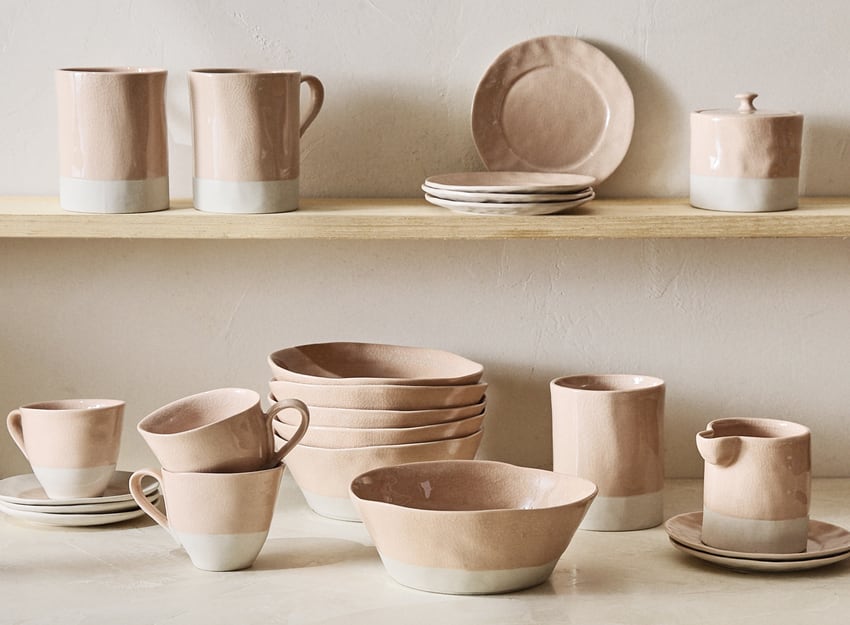 I'm planning on eating outside using the pretty pieces from this 100% porcelain collection from Zara Home. I love the irregular two-tone design with its unusual hammered effect. The pretty pink will work well with greens, greys, blues and even yellows.
I hope I've encouraged you to hit the high street this summer.