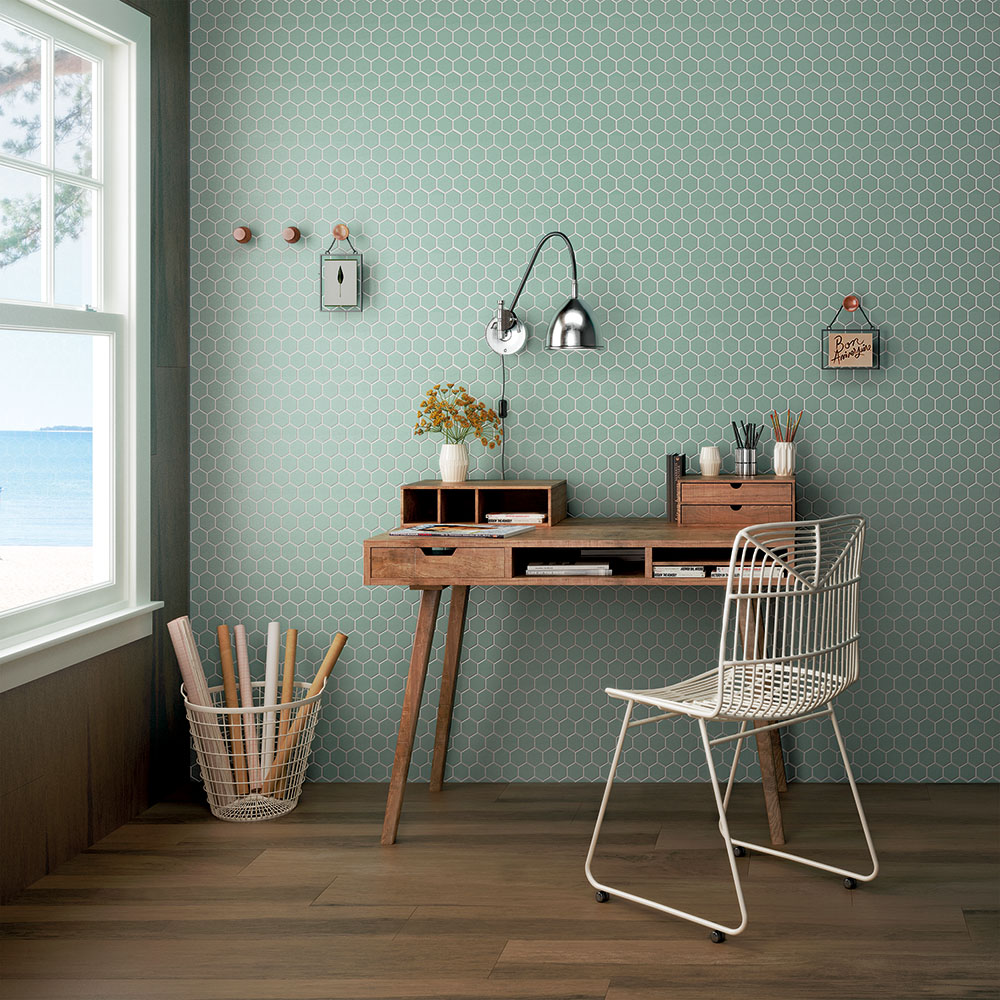 Blue is known for being calming and peaceful. Just looking at blue can slow your pace and relax you. Blue can be calming, blue can be bold, blue can be classic. Wherever you use blue in interiors it looks fresh and elegant, and it's a wonderful colour that works with so many other hues.
There's no easier colour to work with than blue, in all its warm and cool tones. Warm blues contain red and make a room feel cosier, so they are perfect for social spaces like the living room or kitchen. Cool blues have yellow tones and tend to recede which means they are good for small spaces and rooms like bedrooms and offices, where you need a calm space.
Here are some ideas for how to introduce blue into your interiors.
Blue kitchen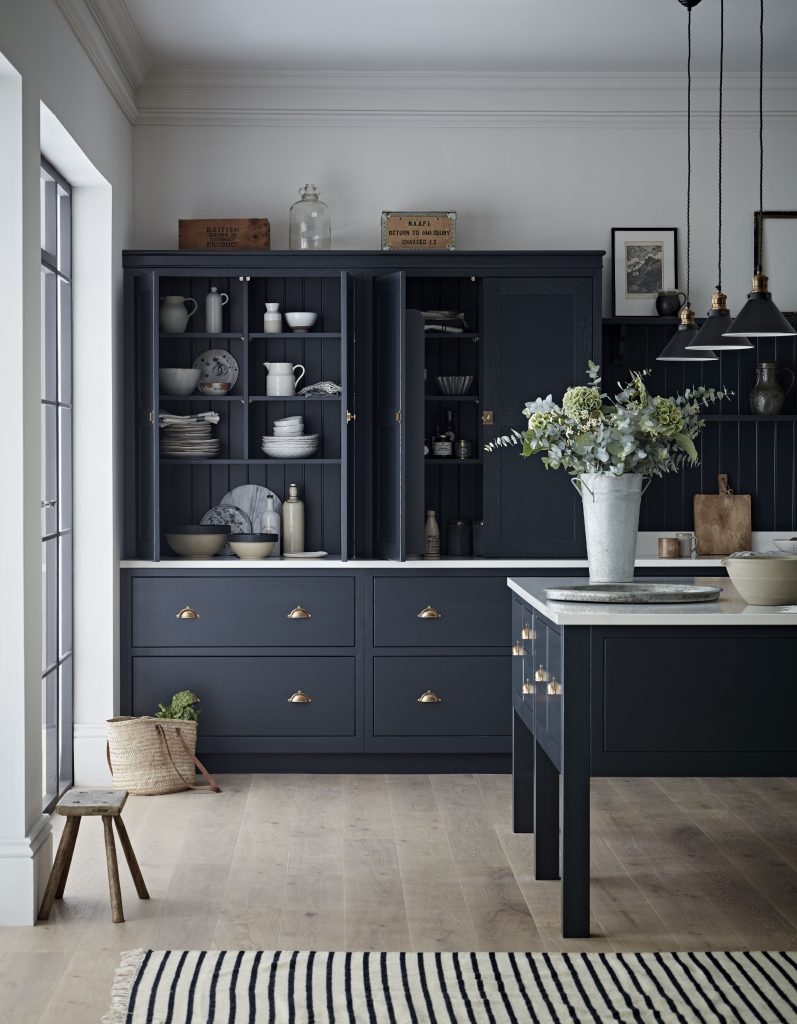 Dark navy kitchens are having a moment. It's a sophisticated look which works well with natural materials like wood and marble.
Blue sink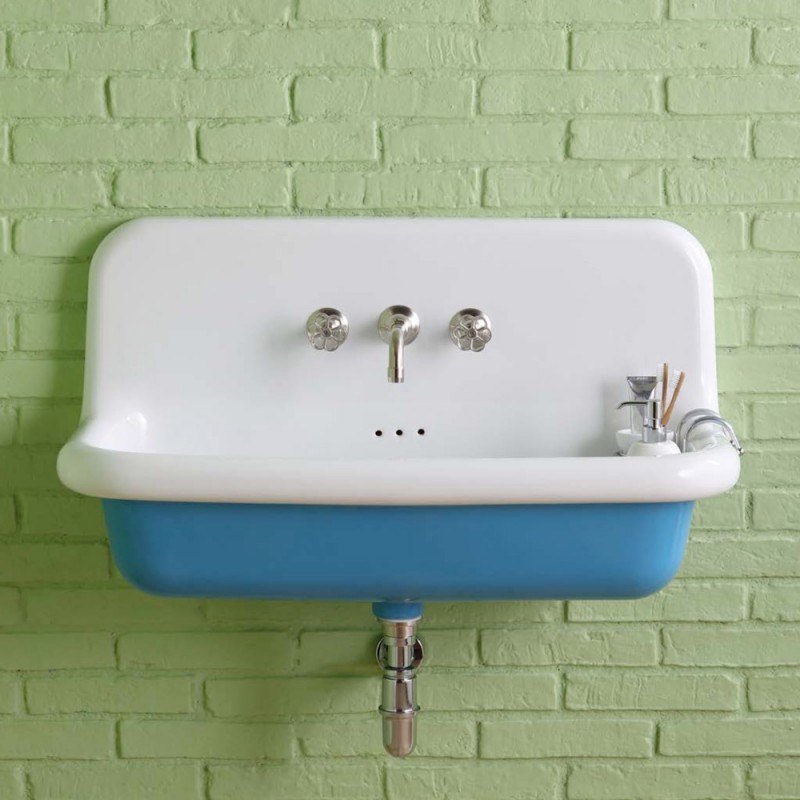 Blue always works well in bathrooms, but how about a bright blue sink for a touch of drama? This stunning Henry sink from Viadurini would add a real dash of style to a simple bathroom.
Blue wallpaper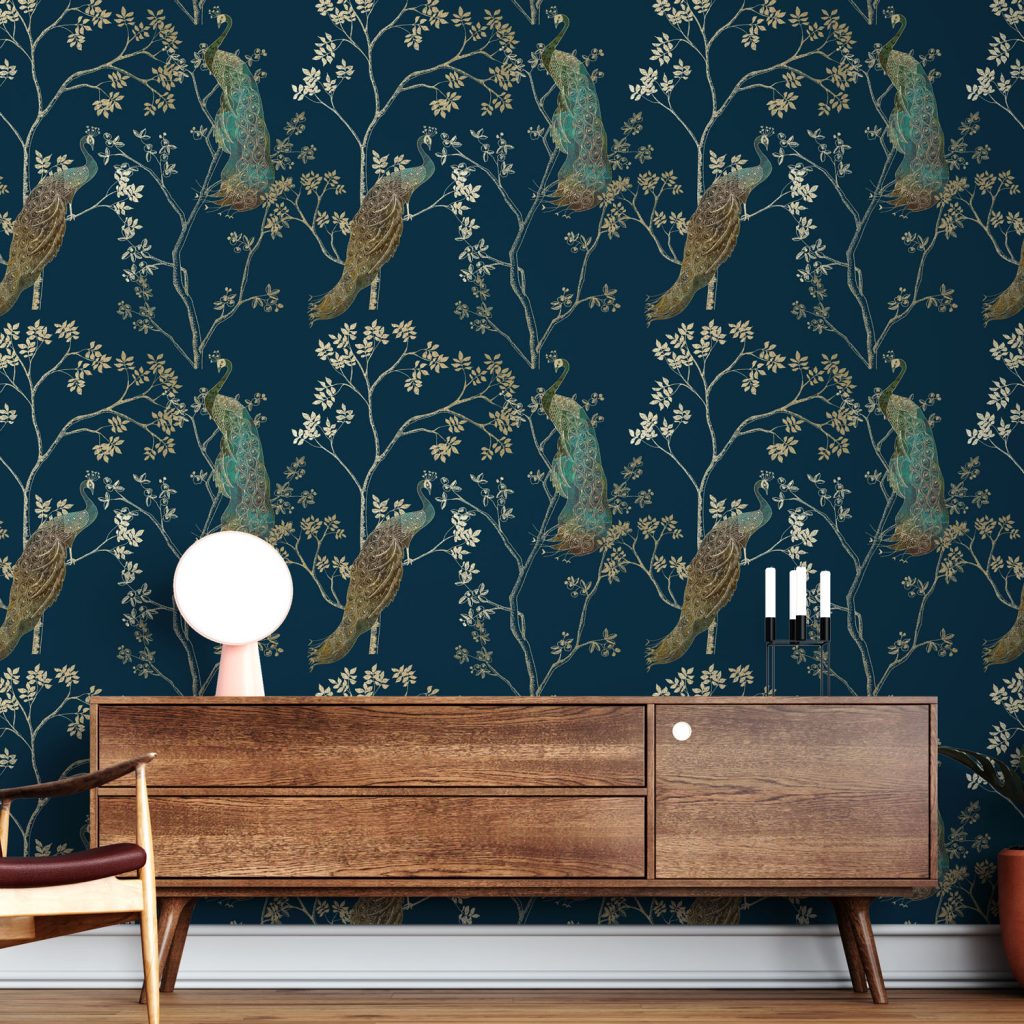 Wallpaper is a wonderful way to introduce shades of blue into your home. Use a bold botanical print in a big room or in a small space to create a feature wall. Match the shade with paint for a cohesive look.
Blue paint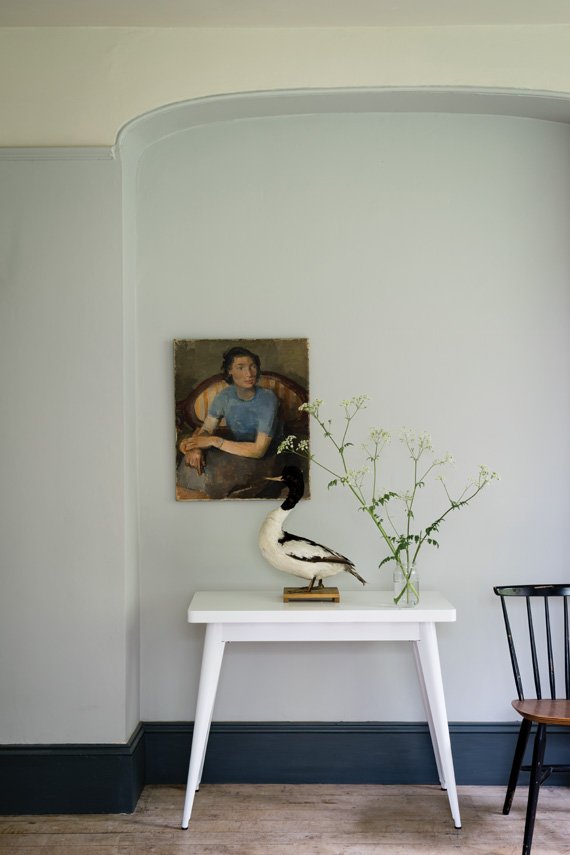 I love using blue paint. A soft blue shade like Borrowed Light from Farrow and Ball (above) looks effortlessly chic and works well with neutrals. This bold ombre wall using shades of blue by Annie Sloan Interiors (below) creates a dramatic look in this stunning bathroom.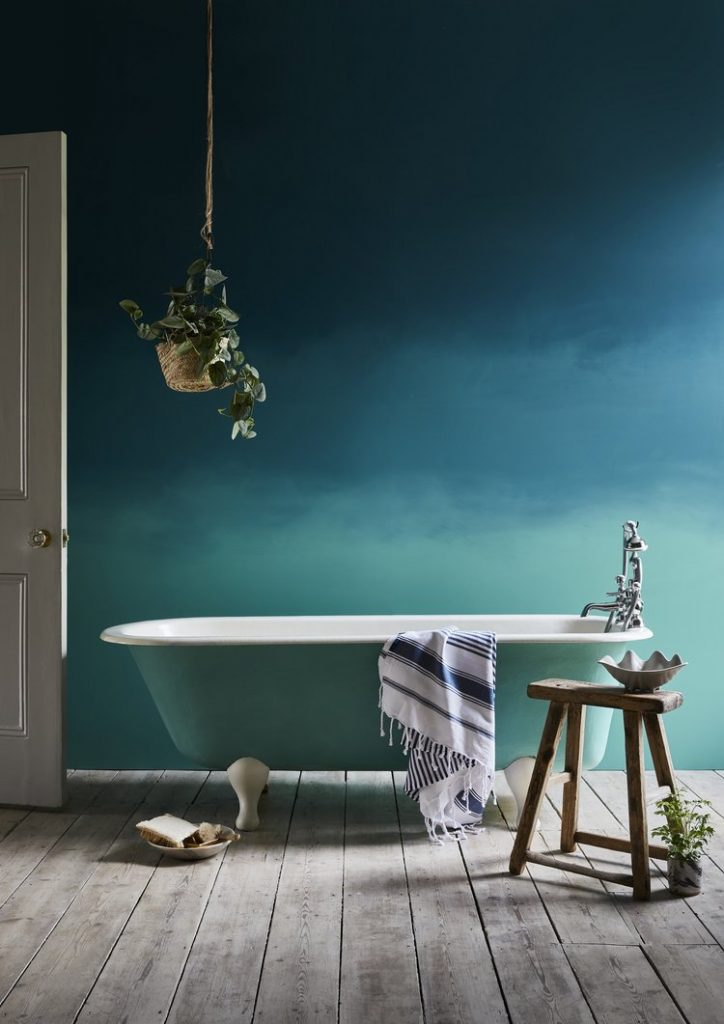 Team soft blues with off whites, deeper blues with pinks and mid blues with greens for a contemporary look
Blue sofa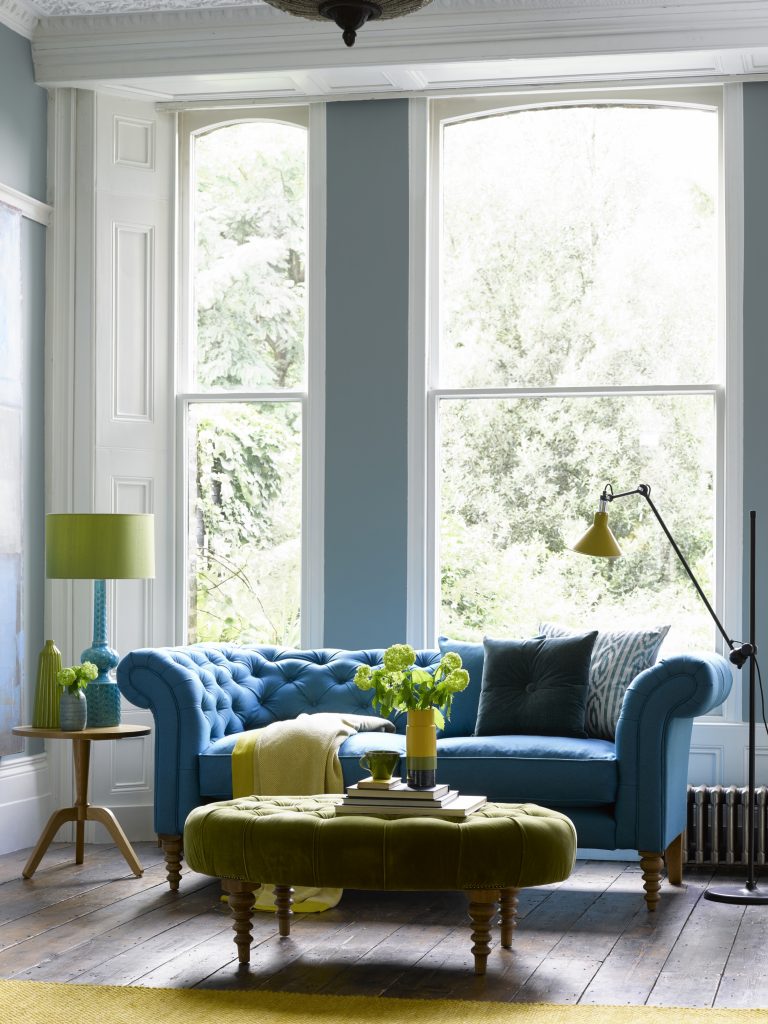 A blue sofa like this Oscar Sofa by Sofa.com will make a real statement and also offers a brilliant canvas for layering. Here it looks stunning with olive. lime and mustard tones.
Blue chair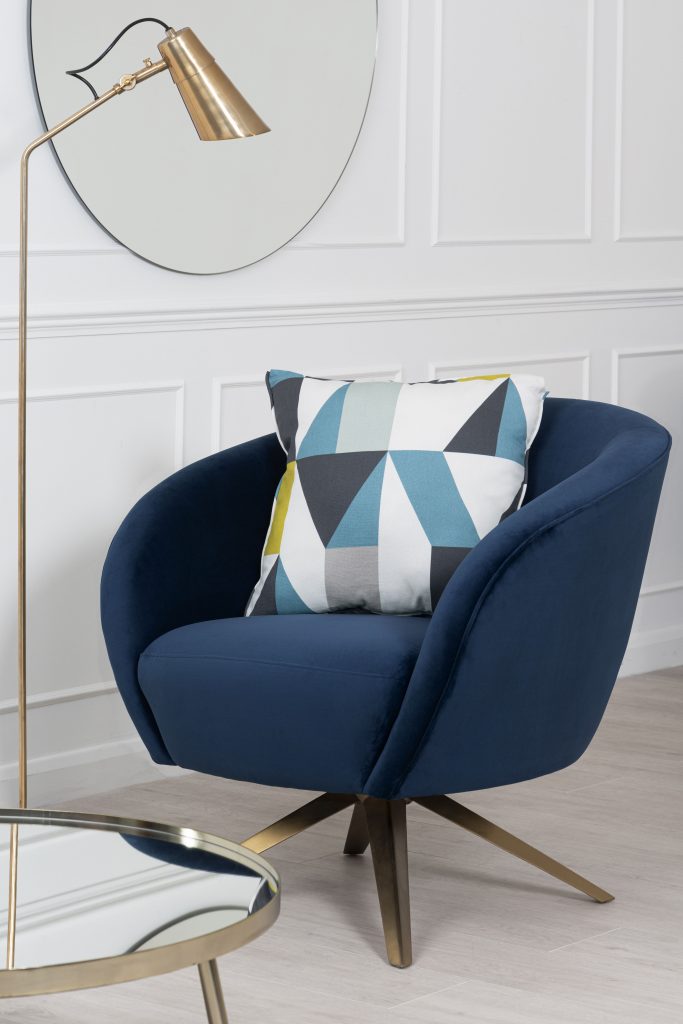 If a blue sofa is too much, try a blue chair. This navy swivel chair will add style and comfort to your sitting room or office space.
Blue cushions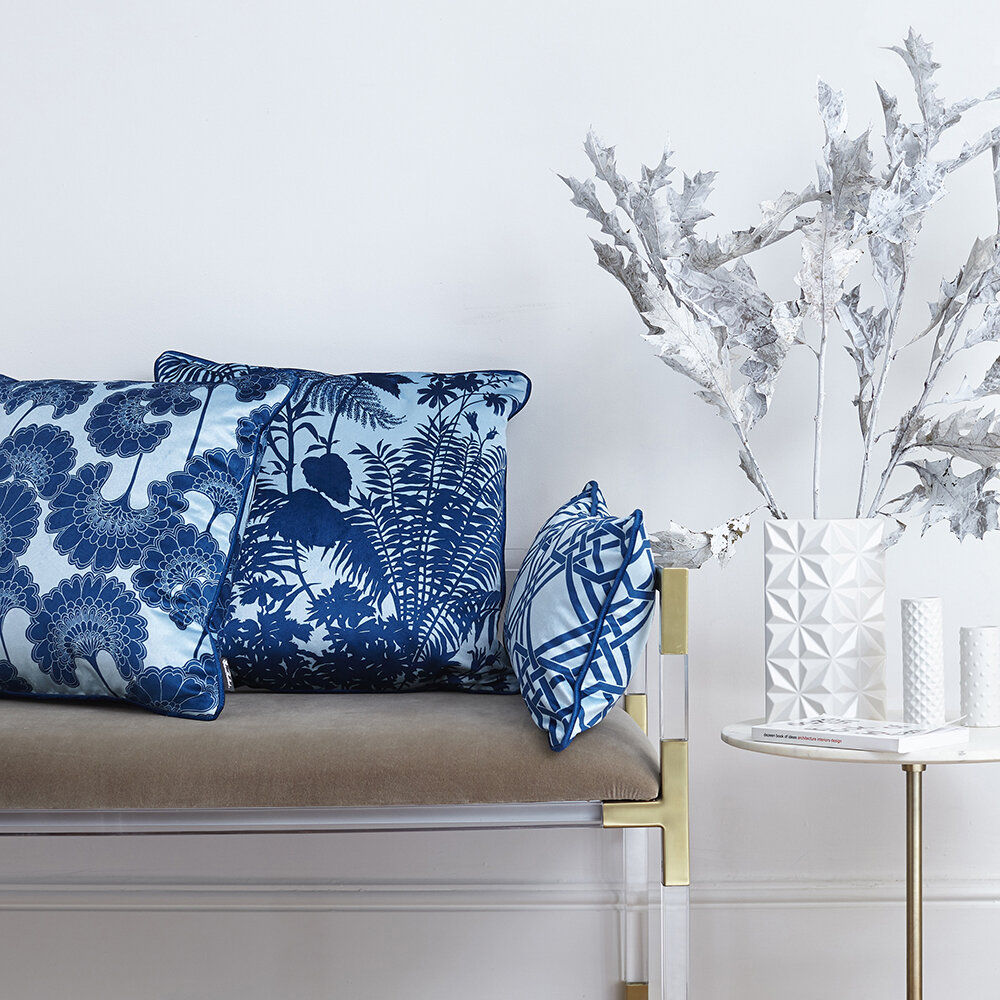 Use blue as an accent colour by adding cushions or throws to your existing colour scheme. These stunning Florence Broadhurst cushions add pattern and colour to your room. Mix warm blues with cool toned blues for a harmonious effect.
Blue bedding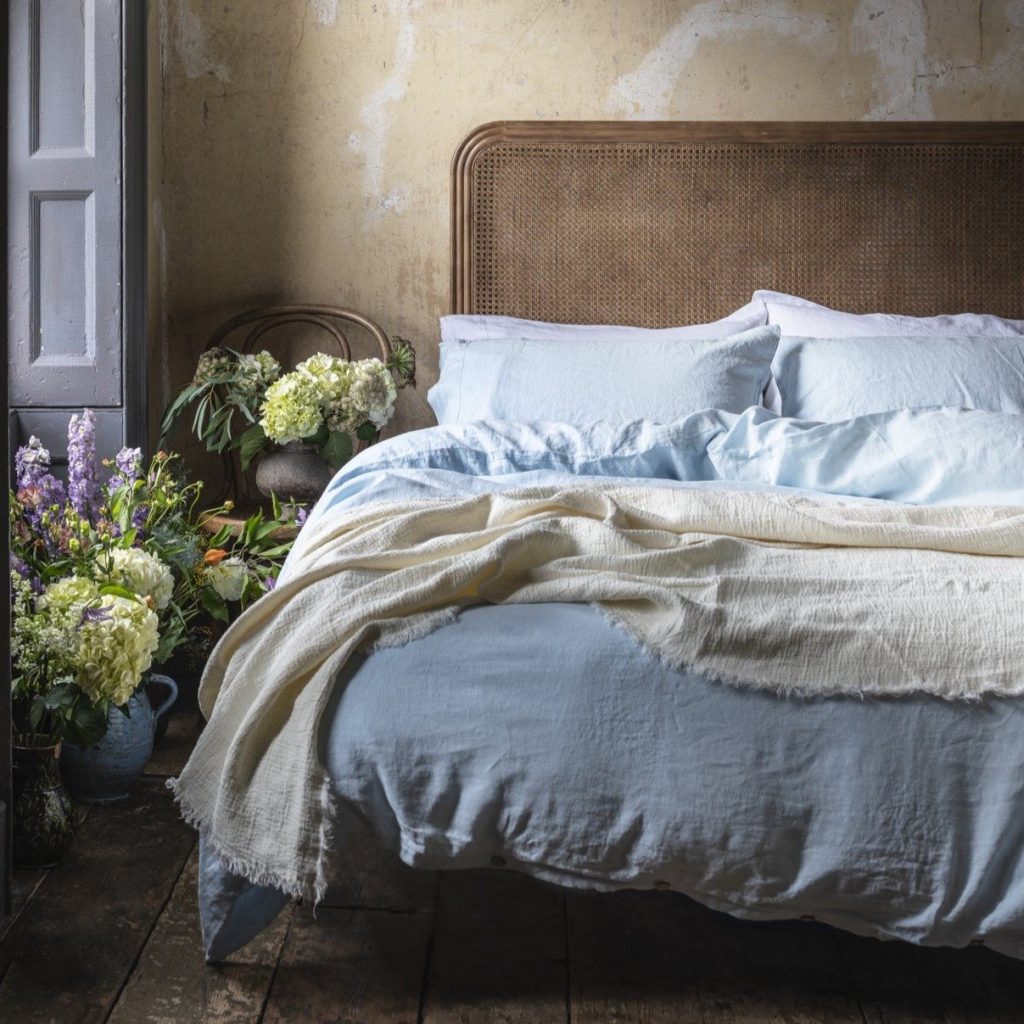 Blue is a very versatile choice for bedding, creating a calm space. Layer up soft powder linen bedding with blush pinks or greys for a modern look.
Blue storage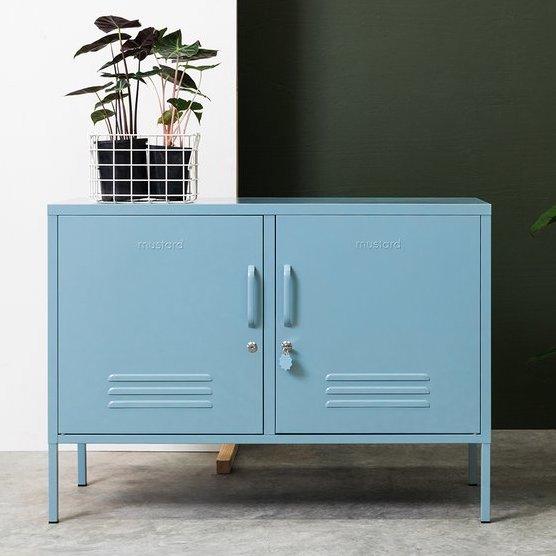 The Lowdown Locker in Ocean Blue will keep your clutter out of the way. This versatile locker would work well in a kitchen, kid's bedroom or bathroom.
Blue rug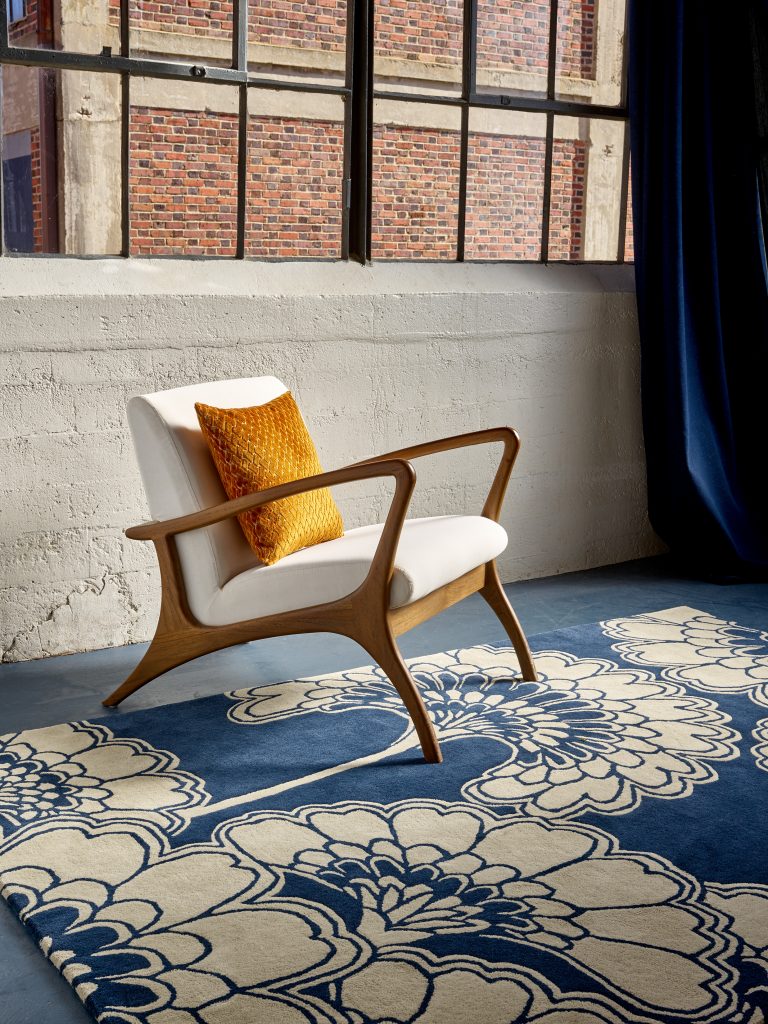 Embrace the trend for blue by going all out with a bold Florence Broadhurst rug which looks surprisingly modern.
Blue accessories
Try introducing blue into your interiors with pictures, blinds and lighting.
This stunning Flowerpot pendant adds a touch of mid-century style to this neutral hallway, blue blinds made a statement in this living room and a blue toned picture brings a kitchen to life.
Blue is a versatile shade you can use throughout the home whatever your style.It's calming, chic and one of my favourite hues.