If you are planning to remodel your bathroom, it can be a daunting process. In part 2 of my feature on bathroom renovation I look at choosing accessories that make a splash for all the right reasons!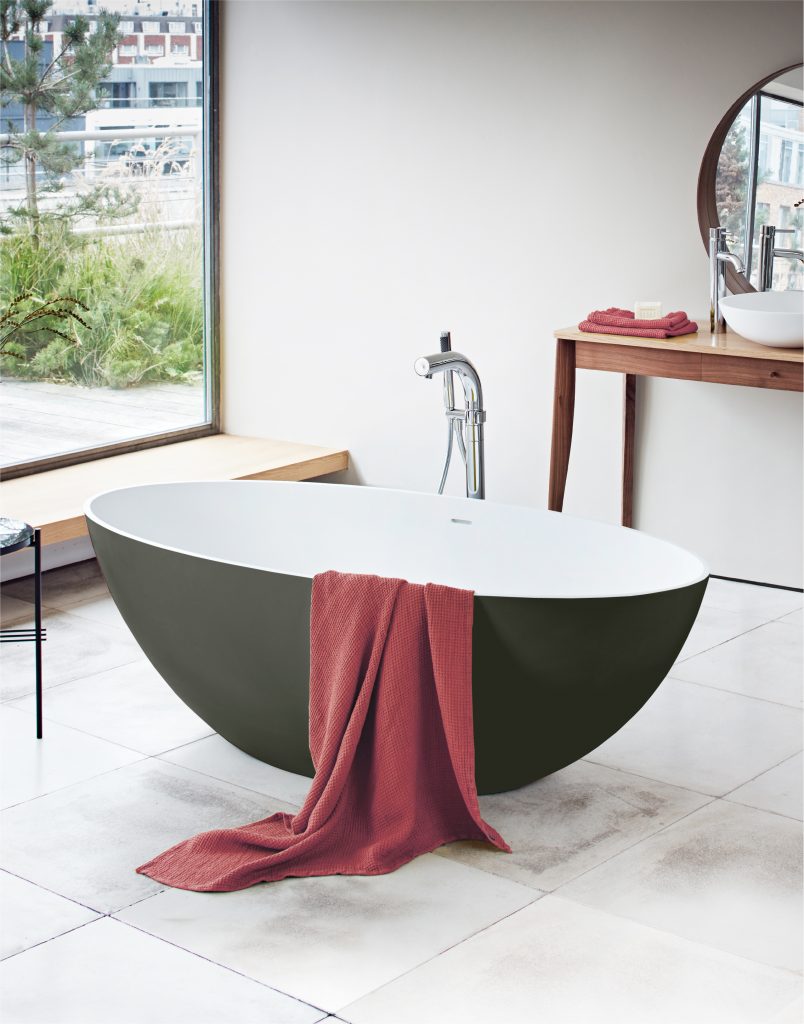 Lighting
Lighting can have a big impact on your bathroom. Think about how you will use the bathroom at different times of day. You want your bathroom to be bright and functional in the mornings but you also want to be able to relax in the evenings with a relaxing bath.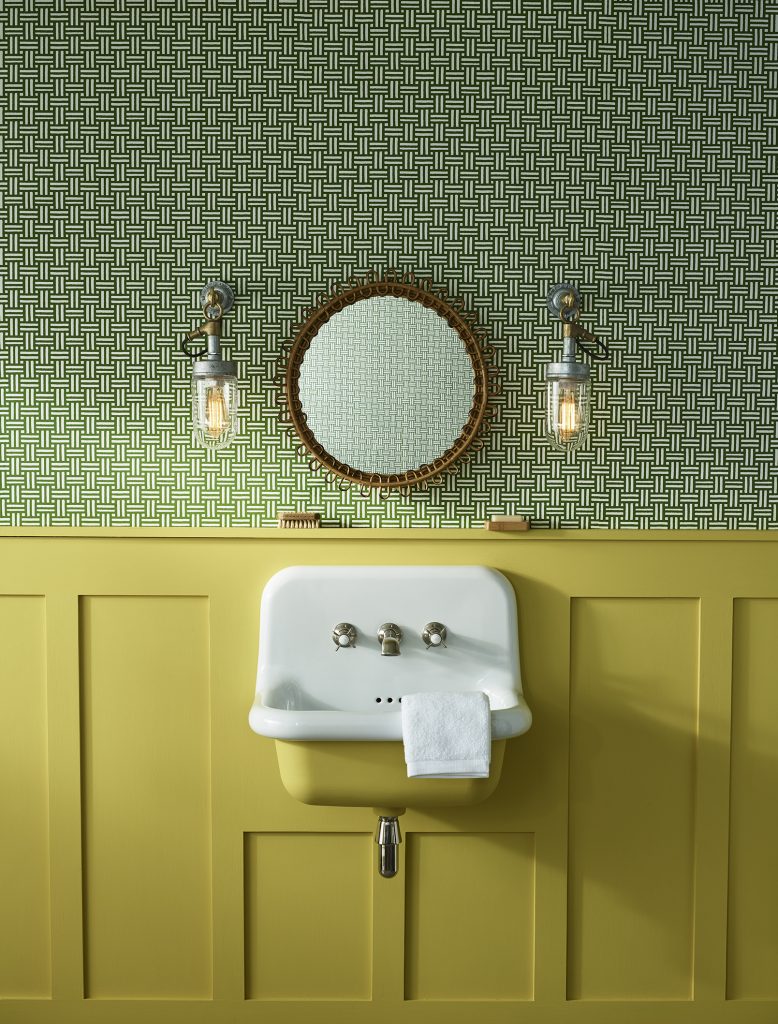 A successful bathroom lighting scheme uses multiple layers of light from a variety of sources. Downlights are good for everyday lighting to provide enough light to let you use the bathroom safety. Direct lights above the key areas – the bath, the shower, the towel rail, the toilet to create a functional look. Layer this with task lighting around bathroom mirrors for close-up activities like putting on make-up or shaving. Side lights positioned either side of a mirror are practical and stylish. For mood lighting to create a relaxing, spa-like quality to your bathroom, think about installing a dimmer switch. You'll instantly create the perfect ambience for relaxing late night pamper sessions. 
Mirrors
The best place to fit a bathroom mirror is above the basin. Mirrors come in so many different shapes and sizes and make a real design statement so choose a mirror that fits with your overall scheme. Round mirrors are very on trend at the moment, rectangular mirrors are timeless and oval mirrors elegant. For a really cool designer look, go for two round mirrors hanging by a chain or strap.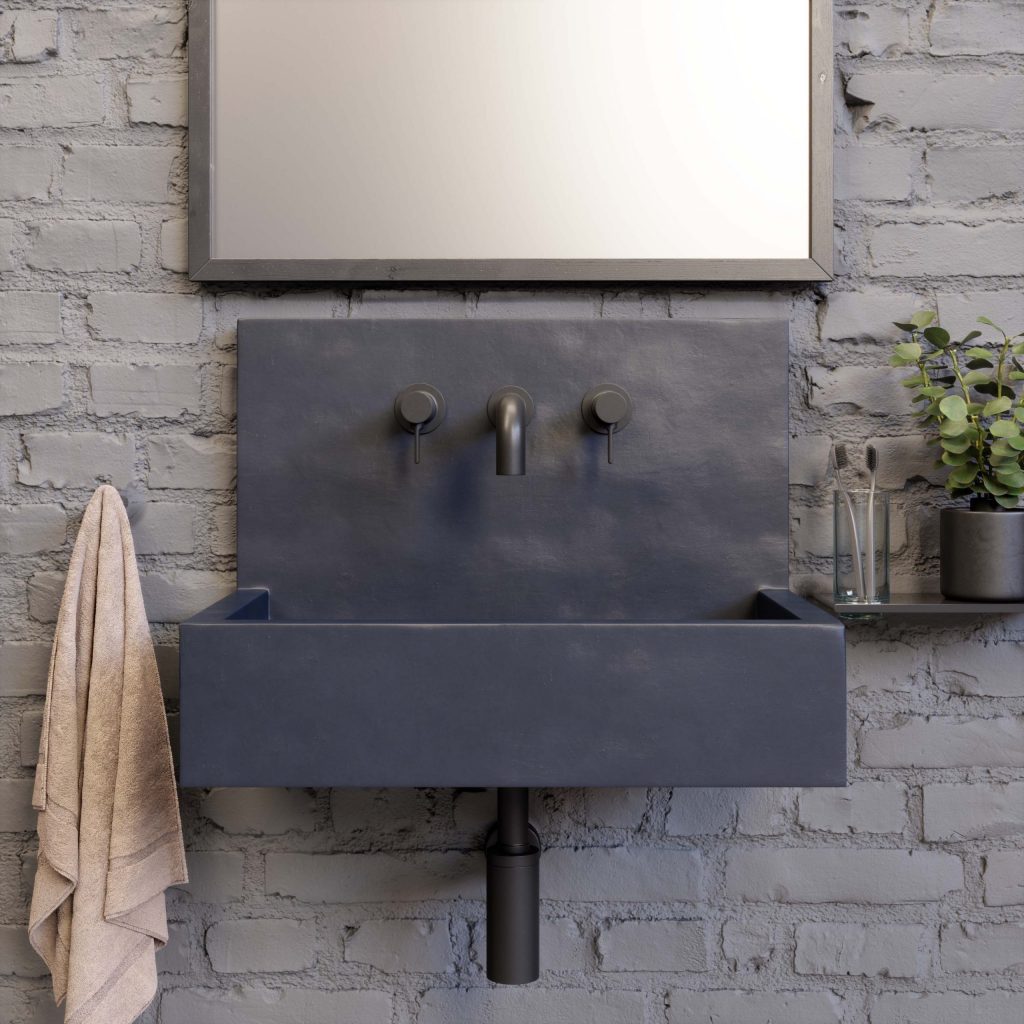 It is important to think of mirrors in bathrooms as design elements that expand the room visually and add light to the room. Remember, large mirrors can make a small bathroom feel bigger and lighter.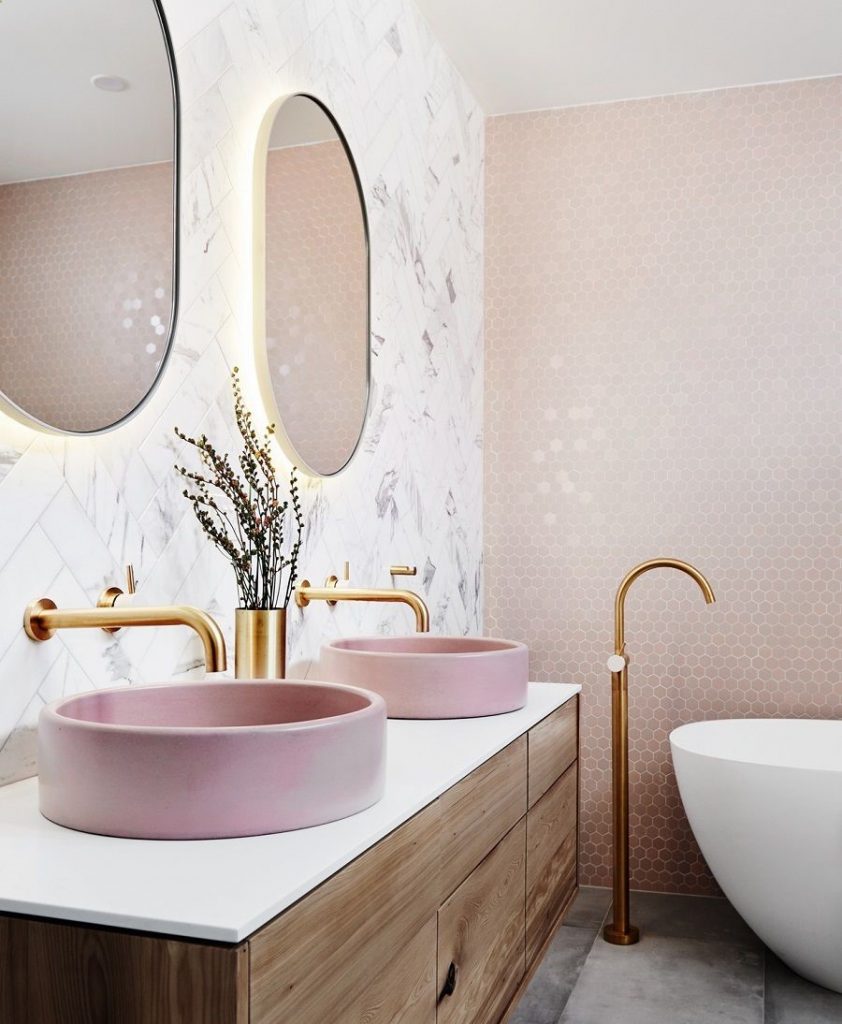 Bathroom mirrors often incorporate technology such as heated demisters and LED lights to provide bright enough illumination for applying make-up and shaving. An anti-fog mirror features a heated demister pad to prevent the mirror from steaming up which is a great time saving device.
If you have limited space, mirrored cabinets combine storage and a mirror into a space saving design.
Storage
Clever storage solutions are key to a tidy uncluttered bathroom. Give everything — makeup, cleaning products, bath linens— a home and make sure the essentials you use every day are kept easily to hand.
Utilise the height of the room. Build shelves in the dead space above the toilet for a great place to store extra toilet roll and spare towels.
Look for tall, narrow furniture pieces that utilise wall height and slot into awkward gaps between sanitary ware.
If you are installing a stud wall to conceal pipework, build in recessed shelves and you'll have an unobtrusive way to store your bathroom essentials.  Get your carpenter to build in bespoke open shelving in any alcoves. Stye up your bathroom products in baskets, jars and add prints, candles and plants. Hang a bathroom wall cabinet or invest in a cupboard that fits around the pedestal of your sink. Vanity cabinets are hot right now and give you that designer hotel look.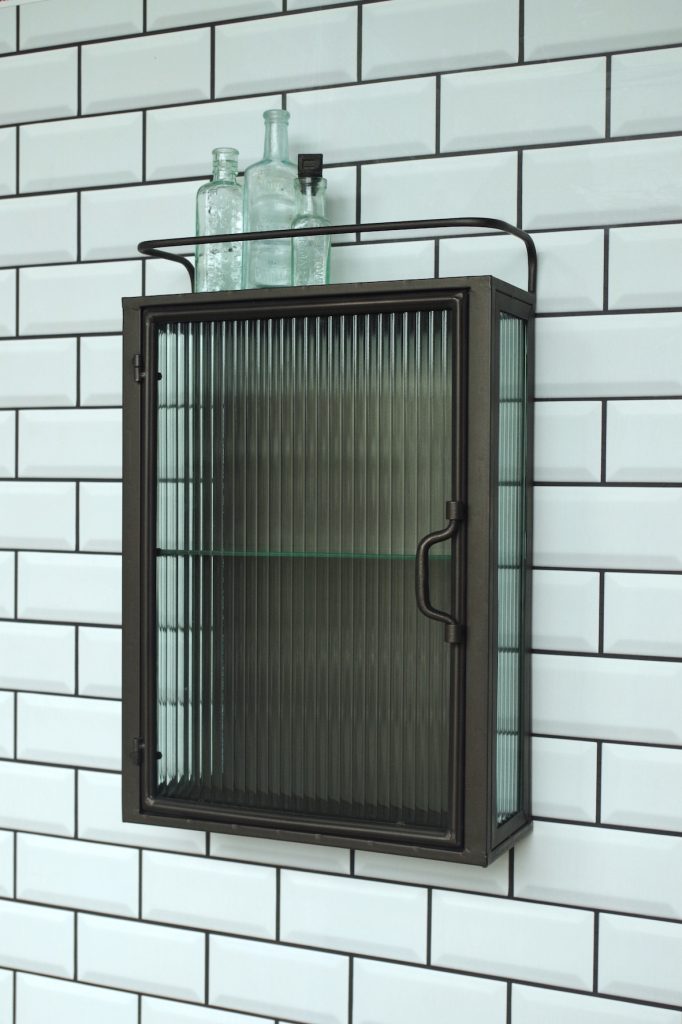 Anything can be repurposed as bathroom storage so look for vintage laundry cupboards, old industrial lockers or a mid-century dresser to give a unique look to your room.
Introduce extra storage space for your towels in style by leaning a wooden ladder against the wall.
Bathroom linens
In bathrooms, it's all about the detail. Spending time choosing bath towels in colours that fit into your overall design scheme will create a cohesive look.
Some people think white towels are the only option for any bathroom. Crisp white towels are often associated with spas or boutique hotels and they will work with any scheme. They are classic, timeless and easy to replace. However, coloured or patterned towels can really add personality and style to your bathroom and are an inexpensive way to brighten your bathroom with a bit of colour.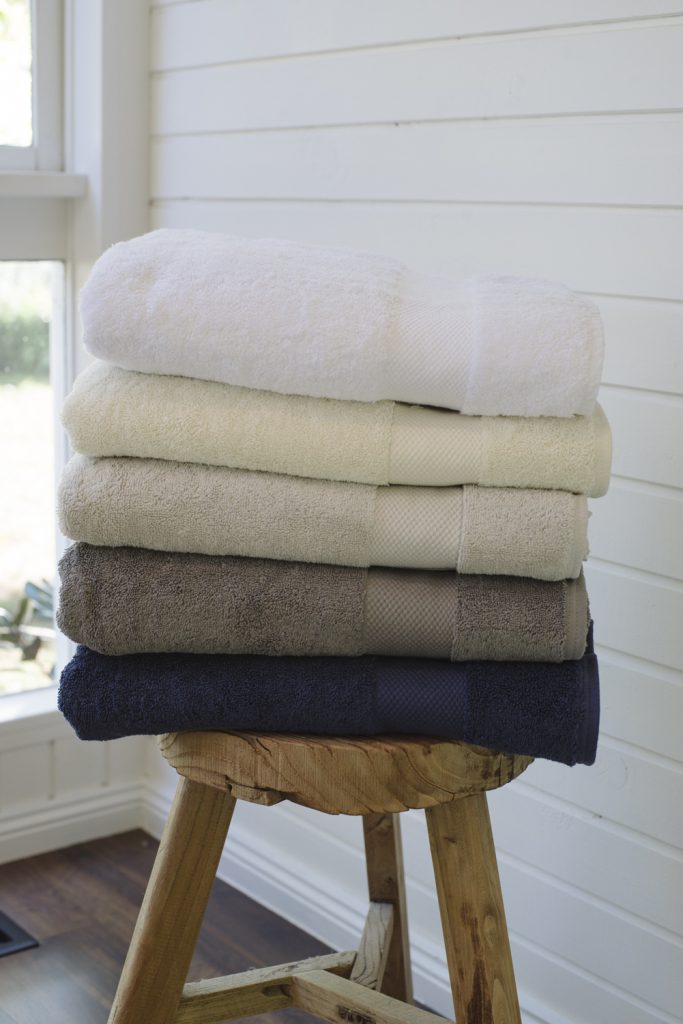 Whatever you choose, your towels needs to work with the current colours and design of your room. Pick ones that pull an accent colour from your tiles or match your towels with a print or a paint colour.
Think about what look you are going for. White towels give a spa-lie zen feeling, soft blues and greens are calming, pinks and oranges are dramatic and uplifting and dark towels look sophisticated and chic.
I hope this feature has helped and inspired you.