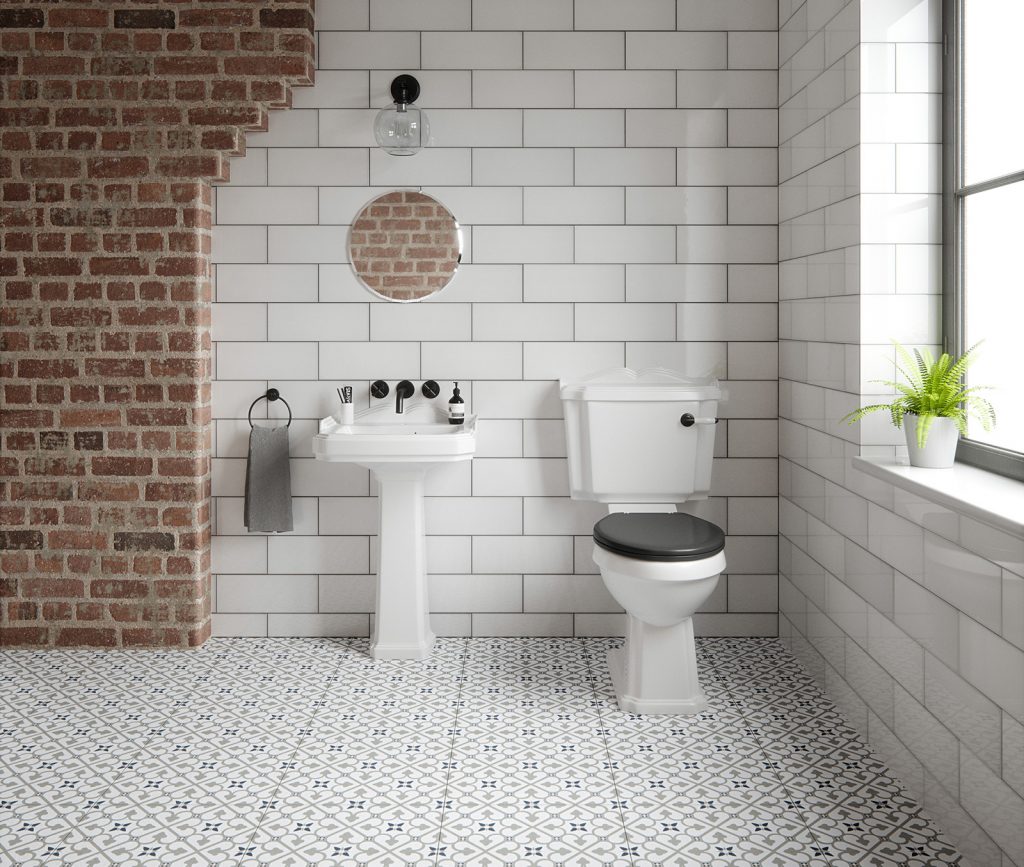 A bathroom renovation is a big task and if you're working with a space that's small, an awkward shape, has no natural light, restrictions on pipework or is located in a difficult part of your house, a bathroom remodel can be a challenge.
In the first of two blog posts, I will consider getting the design right. Next week, we'll explore accessorising your bathroom.
Get the basics right
Getting your bathroom layout right from the start will make the difference between a functional bathroom and one that has the wow factor. Think about how you use the room before you even start your project. Do you want a freestanding bath, an over-bath shower or a walk-in shower? Are 'his and hers' basins on your wish list? Would a wet room be the perfect solution? Does the room need to work for children?
Measure your room, make a scale plan of it and look at different layouts to see what works best. But don't change a layout just for the sake of it; it's much more cost effective to keep the layout you have. Moving the bath, basin, toilet or shower will involve altering the existing plumbing, costing you time as well as money.
Decide the look you are after early on too as this will help you choose the right sanitary ware and fittings. Do you want a period, classic or a contemporary look? Are you looking for a boutique hotel vibe or an airy child friendly space?
Think about how your needs might change in the future. Just because you don't want a bath now, it might not always be the case.
To make your bathroom unique, choose one feature that gives it a standout designer look. A roll top bath, some wonderful tiles, a marble topped vanity unit, a chandelier or stunning mirrors will keep it from being boring.
Sanitary ware
There has never been such a huge selection of sanitary ware to choose from as today. The overall style of your bathroom will ultimately dictate what type of bathroom fittings you choose. Think about colour schemes and how the bathroom will fit in with the rest of your home before you buy your bathroom suite.
It's also important to think about the size of the suite in relation to the room. Wall hung basins and toilets are great for creating the illusion of space. They are often more expensive than floor standing versions and you'll need to box in the cistern behind a stud wall, but they are good solution if you have a tiny bathroom.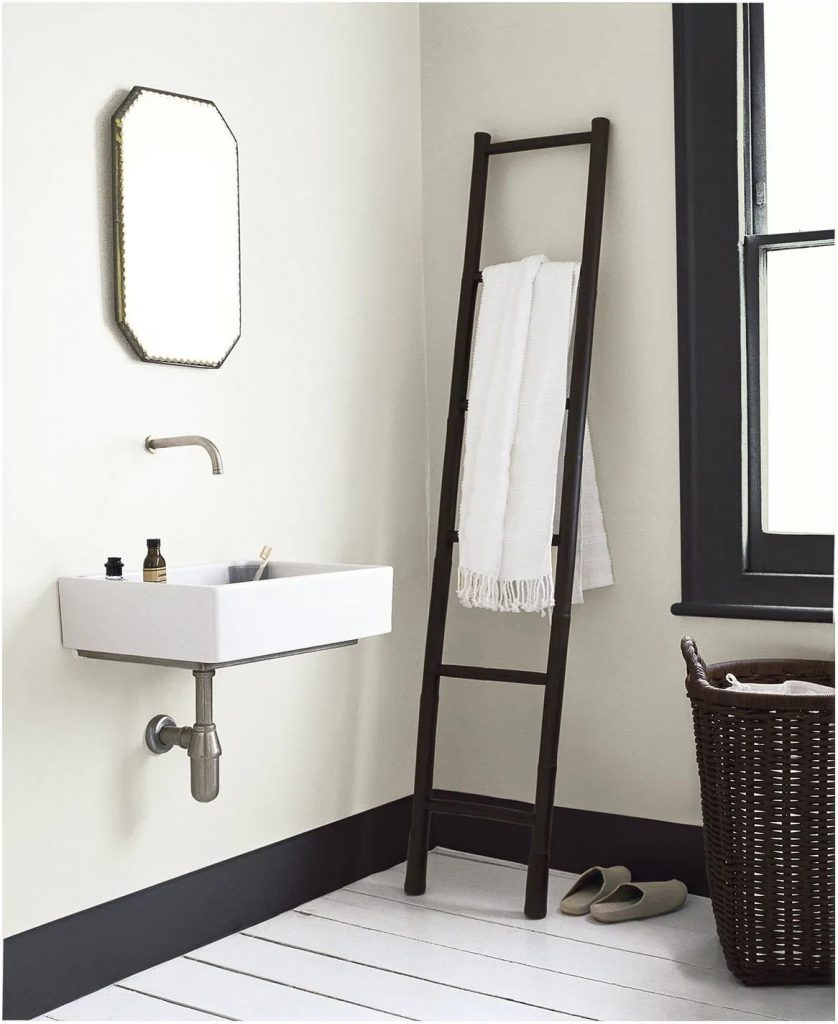 When you remodel a bathroom, if you stick with white you can mix items of sanitaryware from different suppliers. You can have an affordable basin with a quality roll top bath, for instance. Having said that I do love the trend for colourful basins.
Flooring
Vinyl floors have come a long way in the last few years. Once the cheap alternative to natural flooring, new technology and printing processes mean it's is now a versatile option and indistinguishable from wood, stone and ceramic tiles. Rubber flooring comes in amazing colours and can look great in a modern home.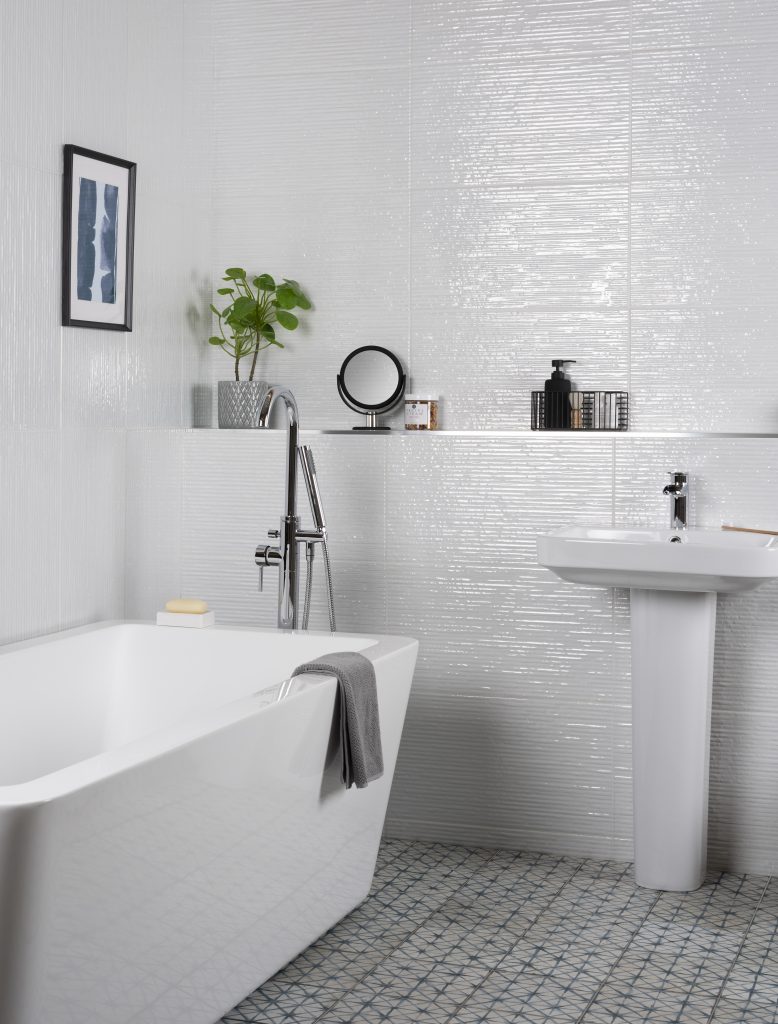 Solid wood floors look beautiful and are warm underfoot but are not always the most practical option for bathrooms. If you do want to have wood, engineered boards would allow you to have underfloor heating Porcelain and ceramic tiles in a wood effect are amazingly realistic for a safer option.
Tiles
Your wall tiles set the tone for the look and feel of your bathroom. Tiles bring colour, pattern, texture, a natural look or even a bit of glamour. Tiles can be big, small, light, dark, shiny, matt, textured or plain, coloured or white. Where do you begin with so much choice available?
First, think about what material you want your tiles to be. Natural stone has character but needs careful maintenance, marble looks opulent, ceramic and porcelain tiles are hardwearing and easy to look after. Consider whether you want a gloss or matt finish. Gloss tiles reflect light, are easy to keep clean, and make small bathrooms feel bigger. Matt tiles look classy and can mimic other materials like cement and stone.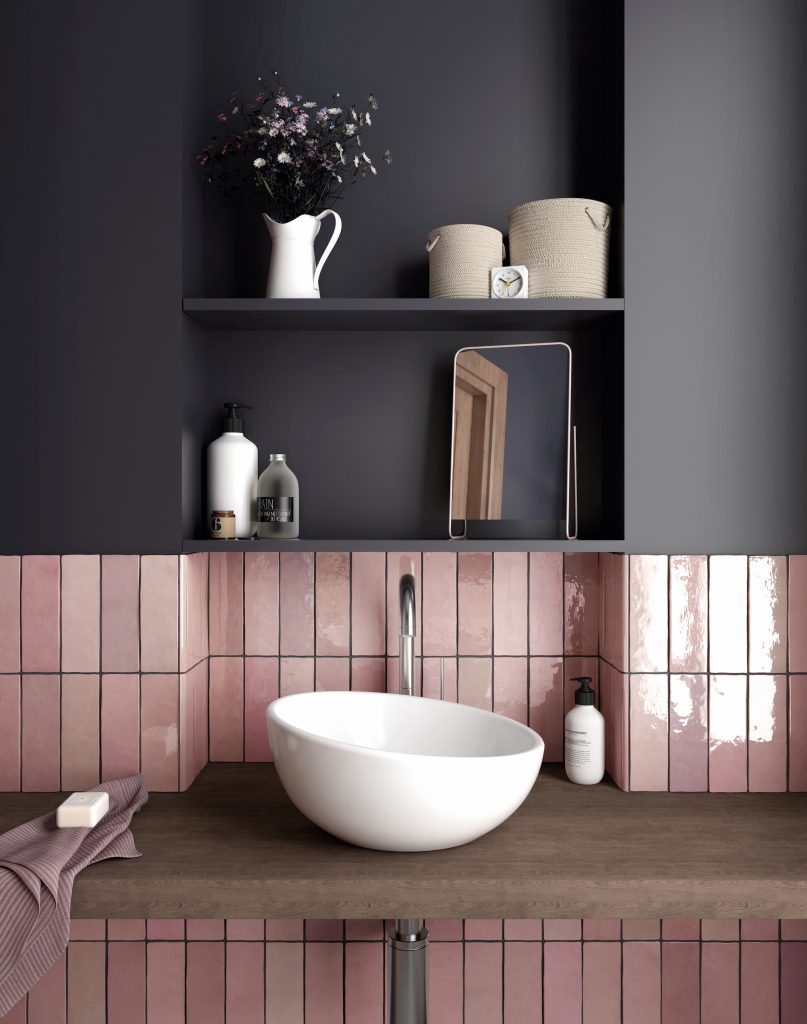 The shape of your tiles is important too. Square tiles or metro tiles work well with all sorts of different bathroom styles. Mosaic wall tiles mix well in different different spaces and big tiles can look classy and modern. A small bathroom can actually benefit from a large tile because fewer grout lines visually expand the room.
When it comes to the colour of your tiles, it's really up to personal taste. There are so many beautiful tiles out there and a bathroom is the perfect place to show off some of your personality and take a risk with a fun colour or pattern. Grout can become almost as important as the tile itself from a design perspective. You can change the colour of grout, space the tiles wider or narrower to emphasize or de-emphasize the grout, and many other things. Do not ignore the design possibilities of grout.
Next week, in Part 2, we'll look at bath linen, lighting and other accessories.