This week, I am looking at how to make your outside space function as a place to eat, drink and socialise!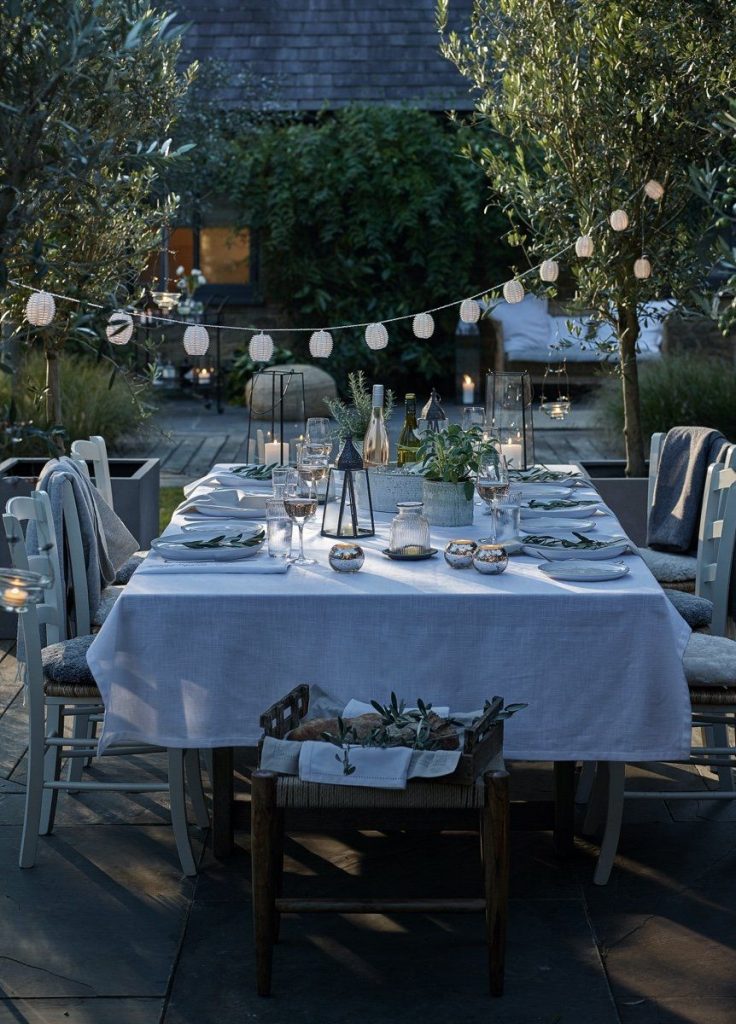 Eating out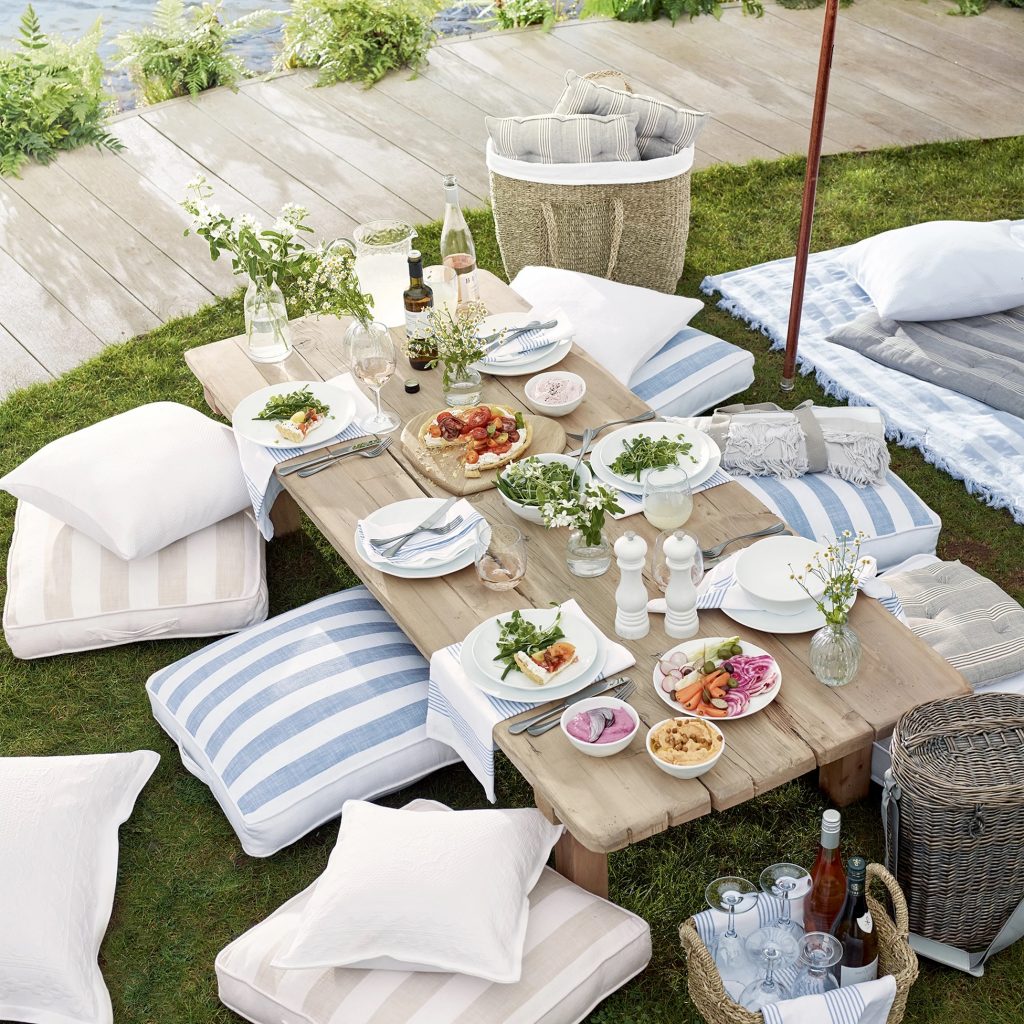 If you are going to be eating outside, it's important to choose the right dining table and chairs. It's much better to buy furniture designed for outside than try and use your existing furniture.
Don't position your dining furniture in direct sun. An outdoor dining area is better located in shade or half shade where its more comfortable to eat.
Make sure you pick the right size and shape table and chairs for your space. You need enough space to comfortably slide your chair into the table so as not to feel too cramped and everyone needs elbow room.
If you have a big garden, you'll never regret buying a big dining table for al fresco breakfasts, lunches and evening meals. If you have a small courtyard garden or patio, choose folding furniture or bench seating that can be tucked under the table when not in use. French-style bistro sets are perfect for small balconies and come in lots of bright colours.
Dress your table with natural fabrics like cotton and linen and look for bright glasses and plates in unbreakable materials – sharing boards, big platters, jugs and big salad bowls are perfect for outdoor dining.
Cook it up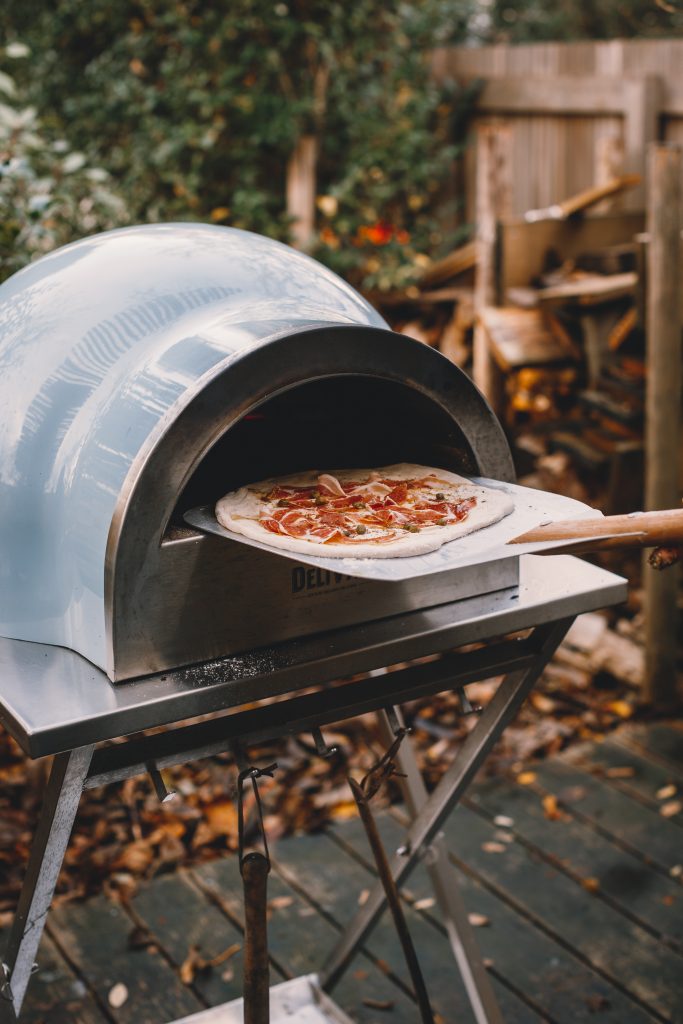 Food just tastes better when it's cooked in the fresh air. Al fresco cooking is relaxed, sociable and fun.
If your outside space is small, there are lots of compact and portable BBQs on the market. Just think about position so you don't smoke out your guests! Bigger spaces can look at built in BBQs which are more permanent and can cater for larger numbers. Love pizza? Go for a pizza oven.
If you have a bigger garden, look at building an outdoor kitchen dedicated to al fresco cooking. Create a space for preparation, plan in storage and add a sink and even a fridge to make it as functional as possible. Plant herbs nearby for easy access and you have the ultimate entertainment space. 
Light it up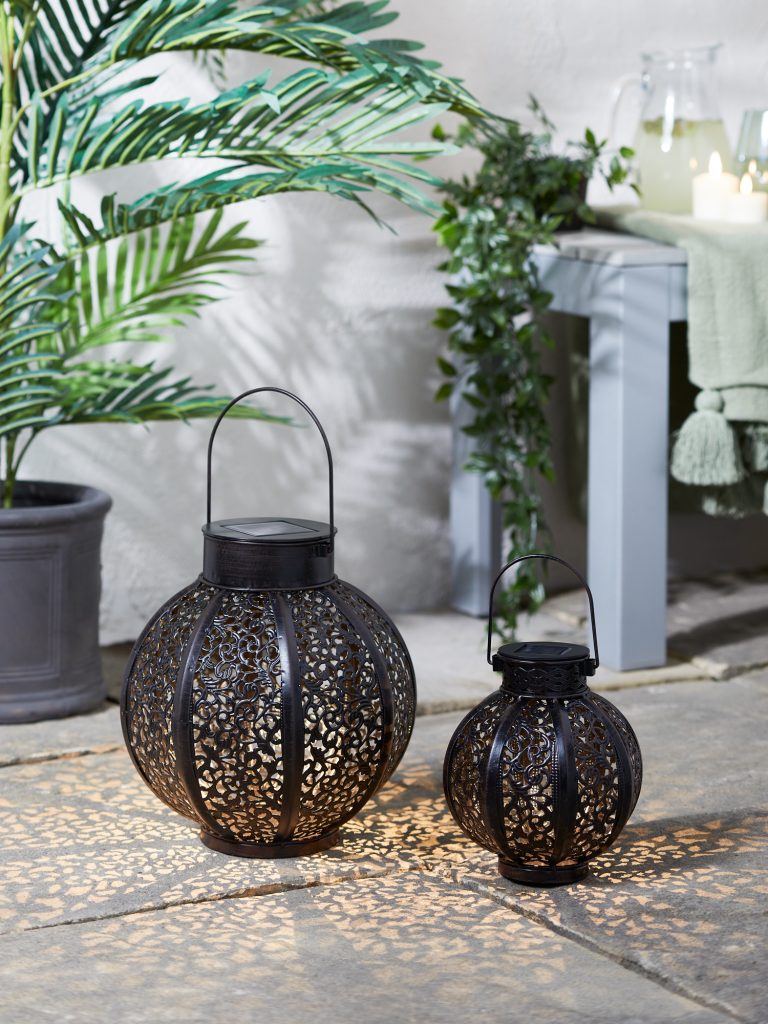 Creating the perfect outdoor entertaining space also involves thinking about how you can use it day and night. Garden lighting is the secret! Lighting makes your outside space atmospheric, stylish and inviting and there are so many options nowadays.  
Choose from hurricane lamps and lanterns for the table as well as candles strings of bulbs, festoon lights and fairy lights – which are perfect wrapped around a pergola or just wound round trees and plants.
Solar lights are useful for lighting up pathways and illuminating plants. They have no plugs or wires and cost nothing to run.
Layering your lighting gives you plenty of options and allows you to change the mood depending on the event. 
Party on…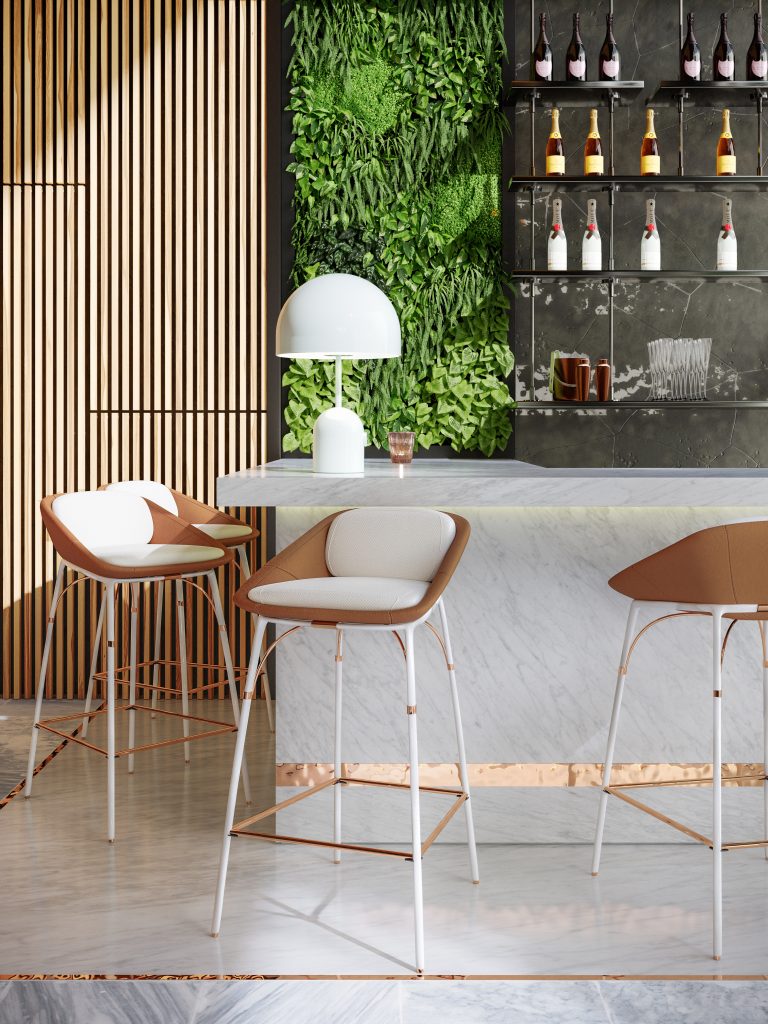 Add a bar to your outdoor space and turn it into a party zone. You can build a bespoke bar area in your garden or just invest in an outdoor bar set for everything you need to mix up cocktails!
Music makes a party go with a bang, so an outdoor speaker or portable speakers are essential.
Love watching films? Create an outdoor cinema and watch your favourite movies under the stars. All you need is an outdoor projector and some outdoor cushions. 
All in the detail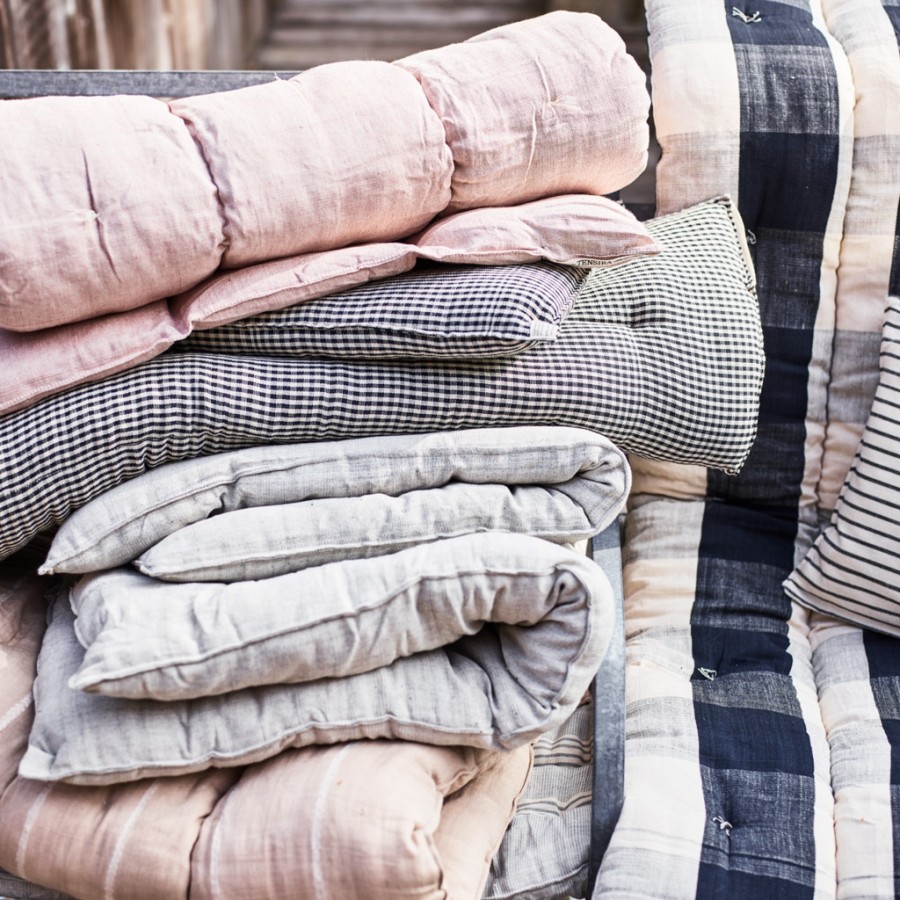 Making outdoor living comfortable is all about thinking about the extra details, especially where it comes to soft furnishings like cushions, rugs and throws. Choose soft comfy cushions, warm woollen blankets and an outdoor rug to make your space more inviting and give it a stylish look. Pick a colour theme to make it look cohesive rather than a mess.
Outdoor living spaces can be as comfortable and stylish as your inside living room. You just need to plan them with as much care and thought as an interior design project inside.