Make every inch of your home work hard with clever and space-saving storage solutions.
If you are renovating your house, think about building storage space. Shelving in alcoves, built in wardrobes, dressing rooms and cubbyholes in the bathroom wall will create space in your home. Design a new kitchen with storage solutions in mind. Build cupboards up to the ceiling and think about a bespoke utility area or larder cupboard.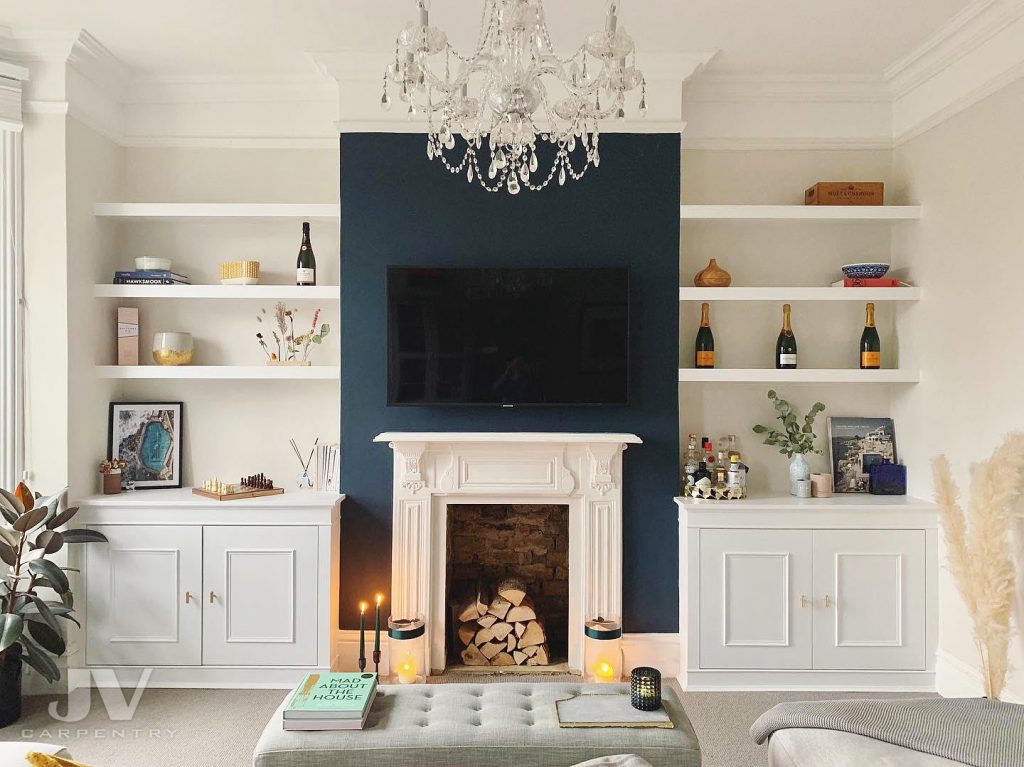 Talk to an interior designer about bespoke storage solutions. They will often come up with clever solutions you'd never have thought about.
If you aren't redecorating your home, these clever storage solutions will help to maximise the potential in even the smallest spaces in your home.
Compact office desk
If you don't have room for a dedicated home office, invest in a compact office desk which will look stylish in a small space without taking up too much room. Put a few open shelves above it for your files and notebooks and pick an office chair that will fit into the rest of your home décor.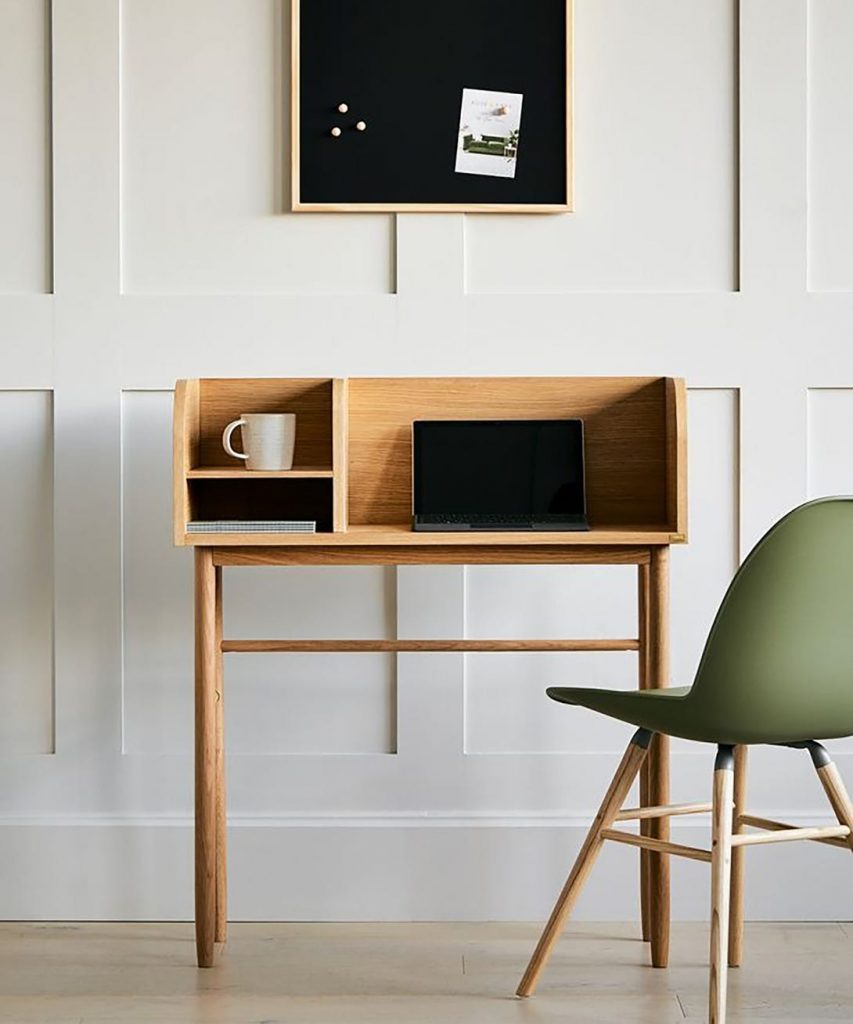 Kitchen Larder
Kitchen larders or pantries are very on trend and come in all shapes and sizes. There are so many stylish designs to choose from, whether you've got a large kitchen and have room for a walk-in larder, or you have a tiny gallery kitchen and want a small pull-out larder to maximise storage space.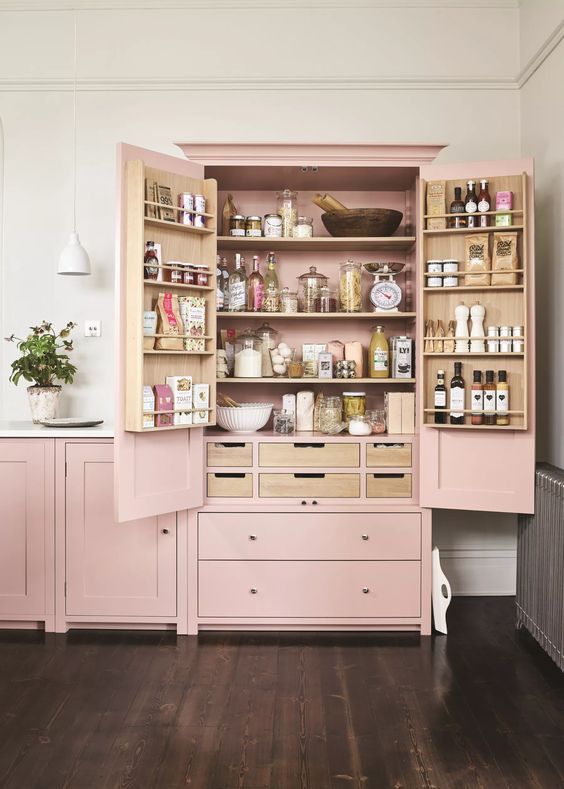 Portable kitchen island
A portable kitchen island offers both space and practicality and there are so many different styles to choose from. Islands with wheels are great for moving out the way to create more floor space in a kitchen. You can use them for storage or as an extra cooking surface. They're great for smaller kitchens when space is limited because you can move them around easily.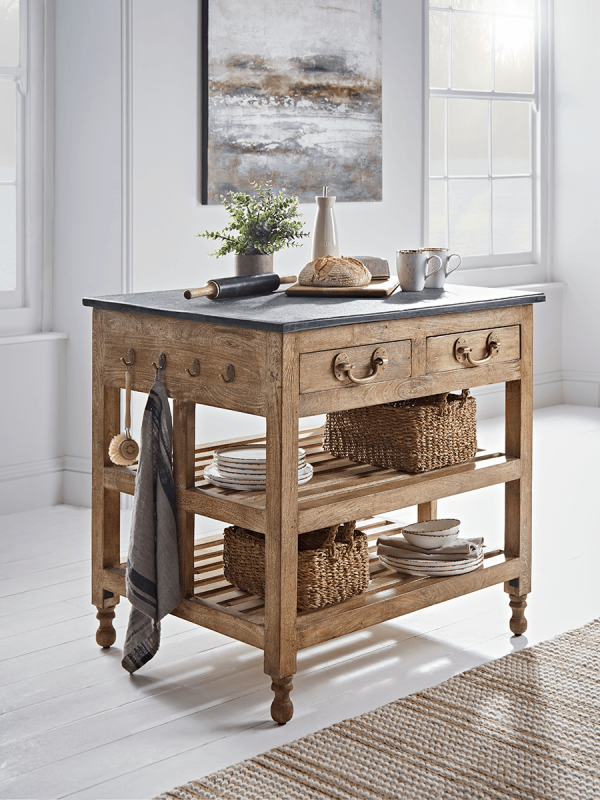 Underbed storage
If you're squeezed for cupboard space in a small bedroom put extra bedding sets, out-of-season clothes and shoes in special underbed pull-out storage units.  Choose baskets or drawers with lids or covers so  your belongings don't get dusty.
Storage footstool
Storage footstools provide generous space perfect for tucking away magazines, blankets, cushions, throws and a multitude of other things in your living room. Choose one that colour co-ordinates with your sofa or choose a standalone piece in a contrasting colour to make a statement.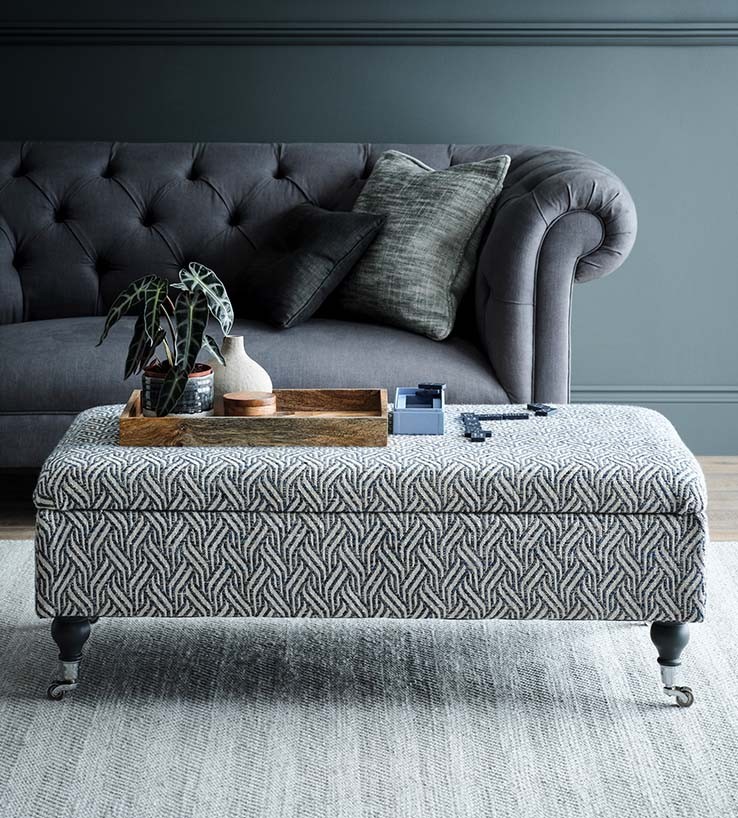 Hallway bench
A bench with storage underneath is an ideal way to contain hallway clutter.  A padded cushion means you can use it for putting your shoes and boots on and the shelves beneath can contain all your other items like hats, gloves and scarves.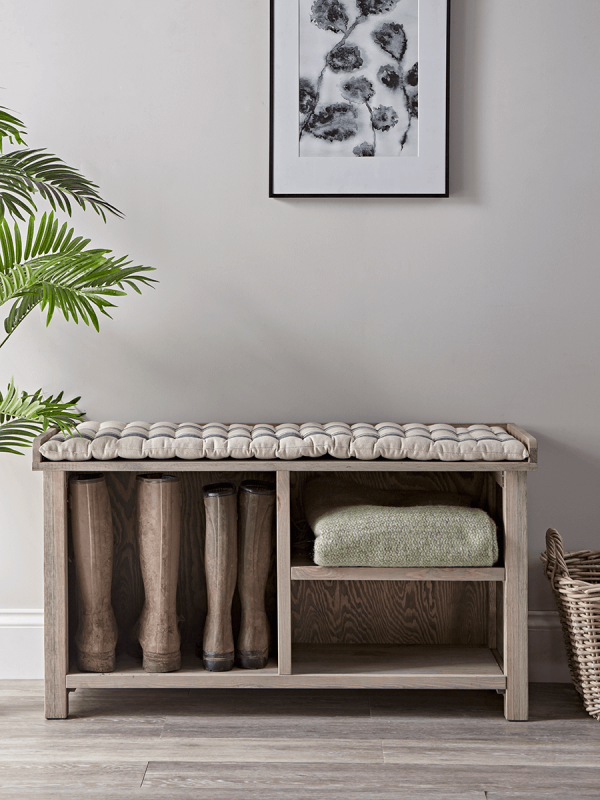 Storage baskets
Storage baskets are great everywhere in the house to contain clutter. Look for baskets with lids as they're great for stacking and think about having a labelled basket for each member of the family, including children – it makes finding missing things easy to find.
Bathroom trolley
A freestanding storage trolley is an easy way to maximise the space in your bathroom and have things close by when you need them. Choose a contemporary style that will match your existing fixtures and fittings. Keep your pampering essentials in your trolley and have it close by when you are having a long soak in the bath. You can then wheel it out of the way when you need more space.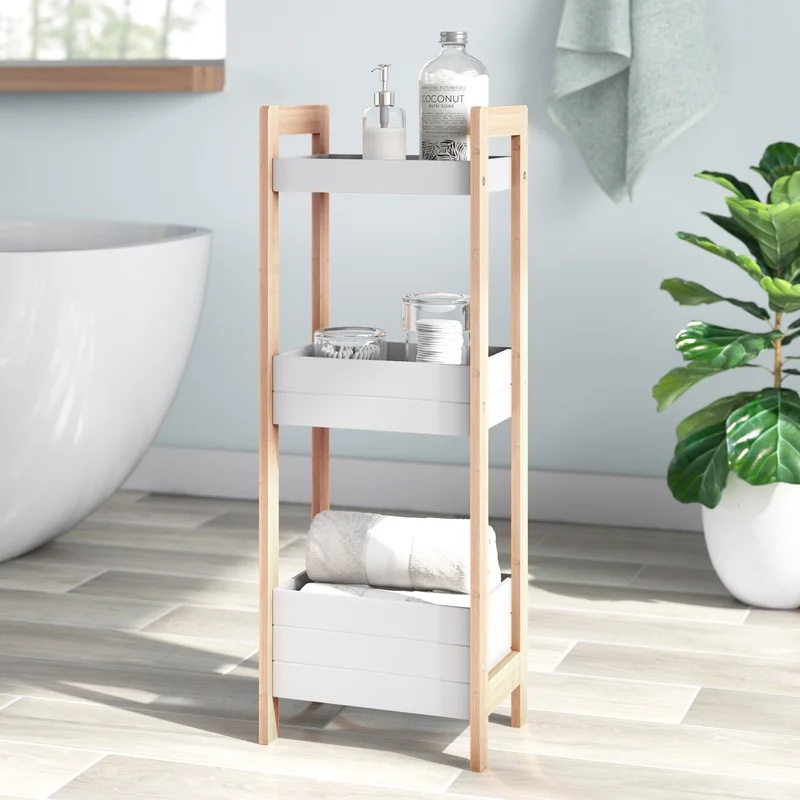 A kid's loft bed 
Pick a clever space saving design for kid's bedrooms. A high sleeper bed usually includes a full sized single bed and a desk. Some include full size wardrobes, an extra futon bed or just clever storage solutions rather than a ladder. As your child grows you can adapt it so it's truly multifunctional.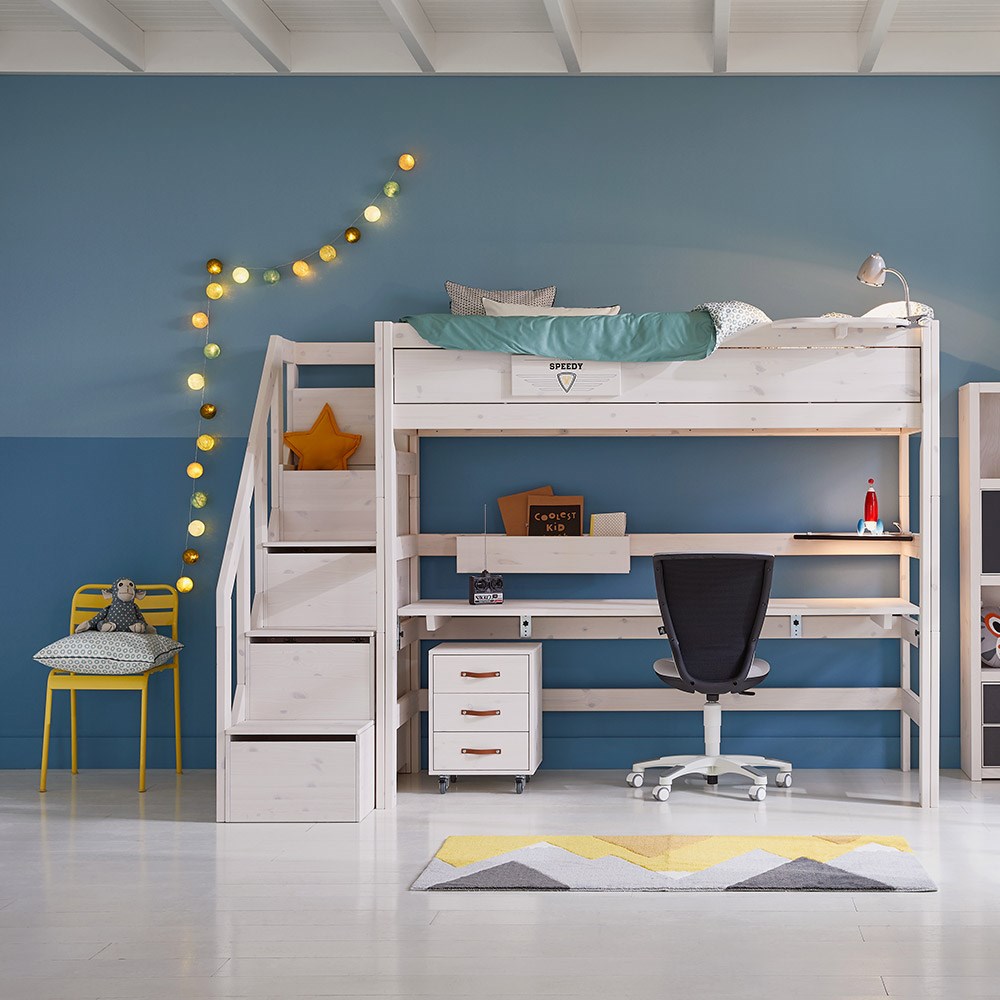 Stack your tumble dryer and washing machine
Stacking your tumble dryer on top of your washing machine is a great way to save space, but you need to make sure you do it right to keep your home safe. Buy a universal stacking kit or branded kit compatible with your model of washing machine and tumble dryer.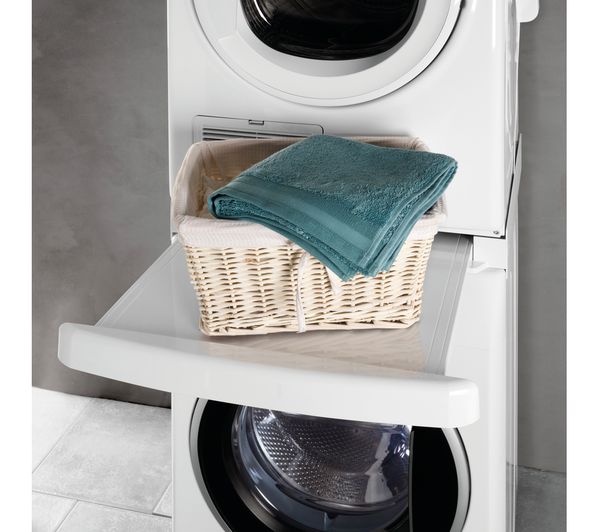 Will you be trying out any of these storage solutions for small spaces?