The end of summer always brings about a desire to update my home. Maybe it's that back to school feeling, or the slight change in weather but I've been eyeing up new accessories.
I love accessories because they add layers of personality, texture and interest to any room. Even rented properties with neutral walls and floors can be transformed with a few carefully placed art prints and objet. And rearranging your current collection or adding in a few new pieces is a quick and affordable way to refresh your space.
Today I'm rounding up a few accessories available at some of my favourite homeware shops. Here are my picks for the best late summer accessories:
Tall Pink Vase, £95, Rockett St George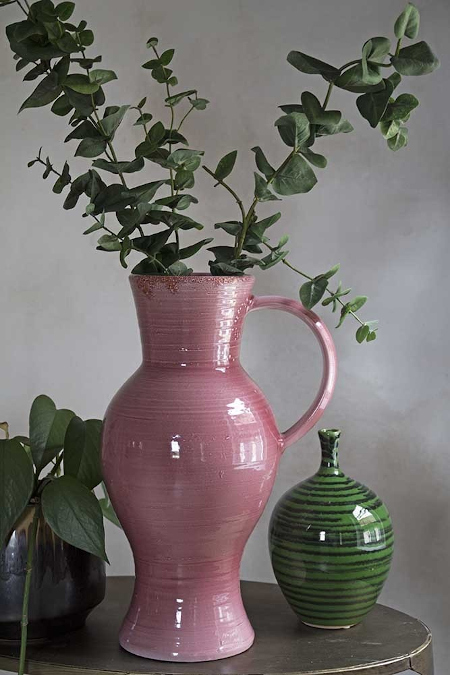 Image source: Rockett St George
This vase is brilliant. It combines elegant and classic design with the colour of the moment (candy pink) and oversized scale. It's somehow both trendy and timeless at the same time. It's an artisanal statement piece that will add instant wow-factor to any side table it sits upon. Dress it up with dried flowers or faux foliage for maximum impact.
Leopard Candle Stick, £22.95, Graham & Green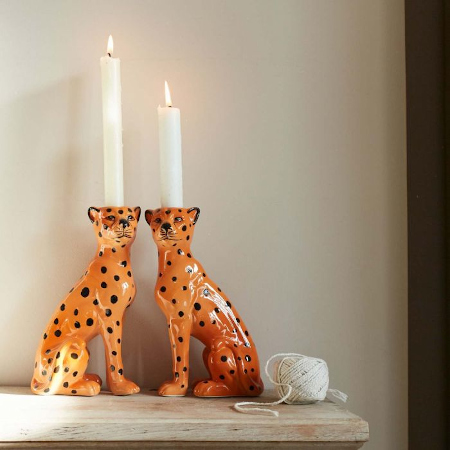 Image source: Graham & Green
As we move into autumn, candlesticks are a must! Go for something a little bit different with these leopard candlesticks by Graham & Green. Leopard print anything is ultra trendy at the moment, but I think these candlesticks avoid the pitfalls of most trendy accessories. They're practical, well-designed and unique but not novelty, plus they're the perfect colour for autumn.
Pink and Saffron Pendulum Wall Clock, £40, Habitat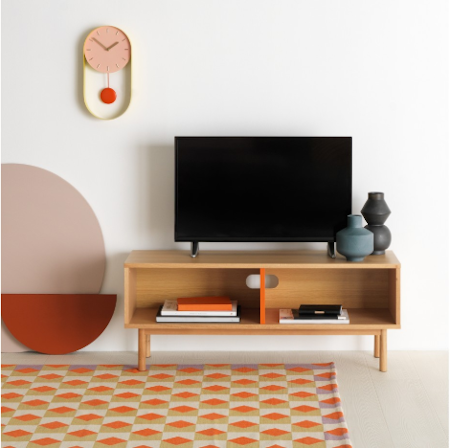 Image source: Habitat
Effortlessly stylish home accessories are what Habitat is all about. This pink and yellow wall clock is no different. It combines sleek and minimalist design with striking features like unexpected colour palettes and curves. It's also available in brass or all-white, if you want a more sedate option. This clock is the perfect accessory for the home office or an ultra-modern kitchen.
Matt Black Octagonal Mirror, £149, MADE.com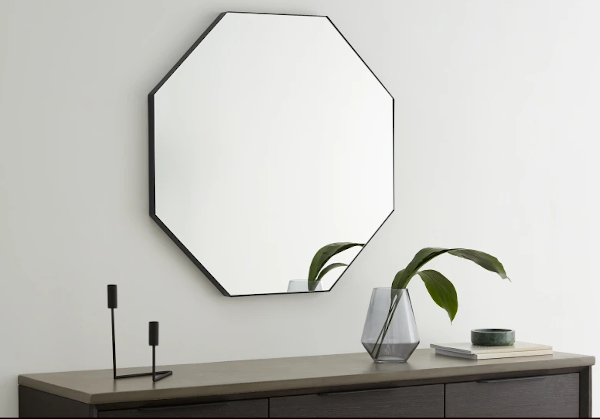 Image source: MADE.com
This mirror by MADE is perfect for over the mantelpiece. The unique shape and matt black edging ensures it will catch the eye, but it's not so striking it will take attention away from everything else. If you're over heavily framed mirrors, this is perfect for you. Also available in rose gold and brushed brass.