So you're thinking about selling your home? I imagine you already know you'll need to put some work in to get the place ready for viewings. But did you know there are specific design-focused things you can do that may help your home sell quicker?
If you've got the deep cleaning and decluttering sorted but you're not sure what to do next, read on…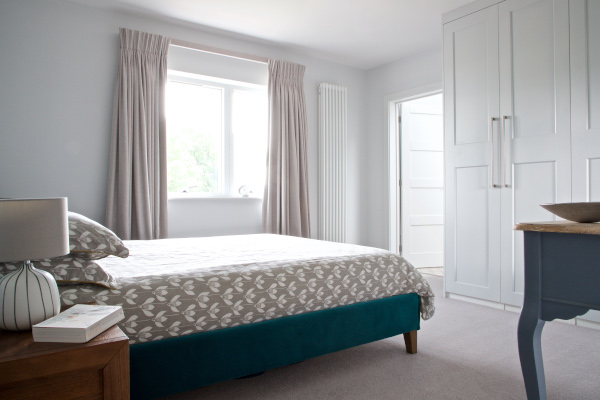 Image copyright Clair Strong Interior Design
Impress right out of the gate
First impressions matter, so think about the very first thing potential buyers will see. Is it an overgrown garden, a paint-chipped front door, broken fence panels or a rusting gate? The front garden and façade of your house is just as important as the inside. If you answered yes to any of the above, it's time to spruce it up.
Make repairs, de-weed and mow the front garden, clean the windows and repaint the front door if necessary. For extra points you could replace the door number with something really stylish and put out some plants in big pots.
And finally, don't park in the driveway on viewing days. Let potential buyers get a full view of the house and imagine their own car there.
A fresh coat of paint
It might seem ludicrous to spend time painting a house you're planning to move out of, but it will help you sell. A fresh coat of neutral paint will brighten the space up, making it seem bigger and brighter to boot.
While you're in DIY mode, you might also want to clean or re-grout dirty tiling, replace kitchen cupboard handles and update any dusty, discoloured lampshades. Swap heavy curtains out for light voiles and replace worn out rugs with soft new ones. You can take any new accessories you buy with you, so this isn't a wasted investment.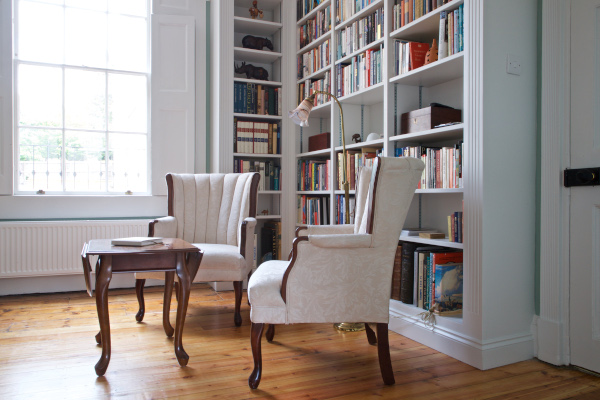 Image copyright Clair Strong Interior Design
Create the dream
People are always looking for their dream homes so help them see the lifestyle they could lead in yours. Create the dream!
If you have a large open-plan space perfect for socialising, make a feature of it. Set the table, create a cocktail bar, and maybe add some fairy lights.
If your home is small and cosy (and it's the right time of year for it) add soft blankets, heaps of candles, and some autumnal decorations.
Do you have lots and lots of books? Tidy the shelves, add a comfy chair and a lamp, and create an inviting reading nook.
Whatever it is that drew you to your home show that off to potential buyers.