After last night's announcement, many of us will be having a quiet stay-at-home Christmas this year. That doesn't mean you shouldn't go all out with the festive decorations though! From rustic Scandi to bright jewel colours or sparkling metallics, there are so many gorgeous ways you can decorate your home this Christmas.
Here are some of my favourite looks to inspire you.
Natural Scandi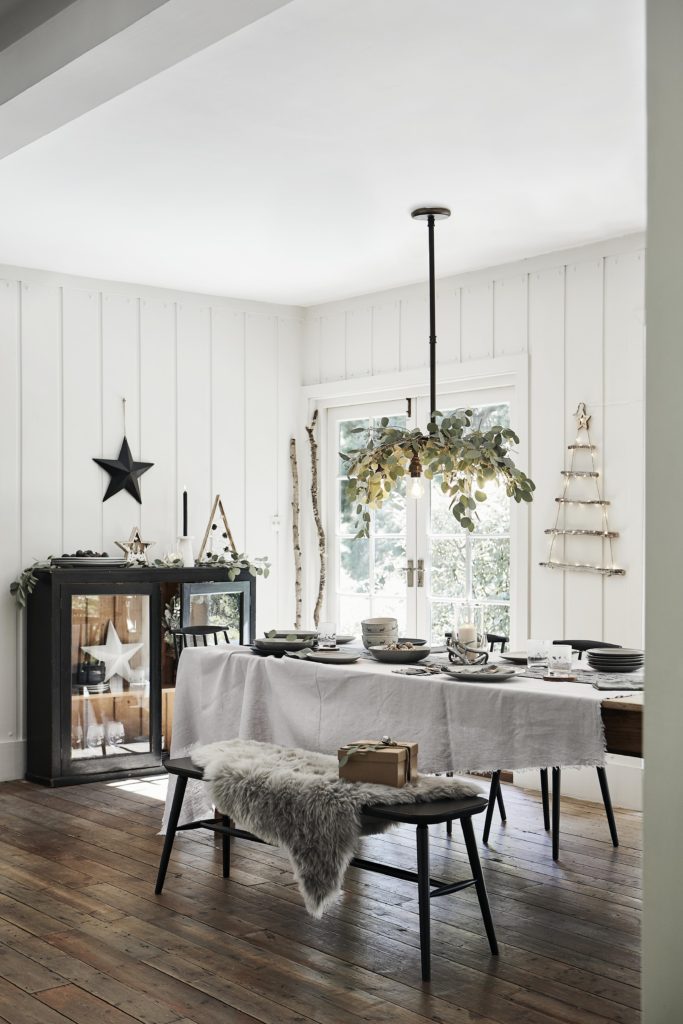 Choose natural wooden decorations, pile up soft sheepskin rugs, use linen napkins and forage for seasonal foliage to create this pared back Scandi vibe.
Moody opulence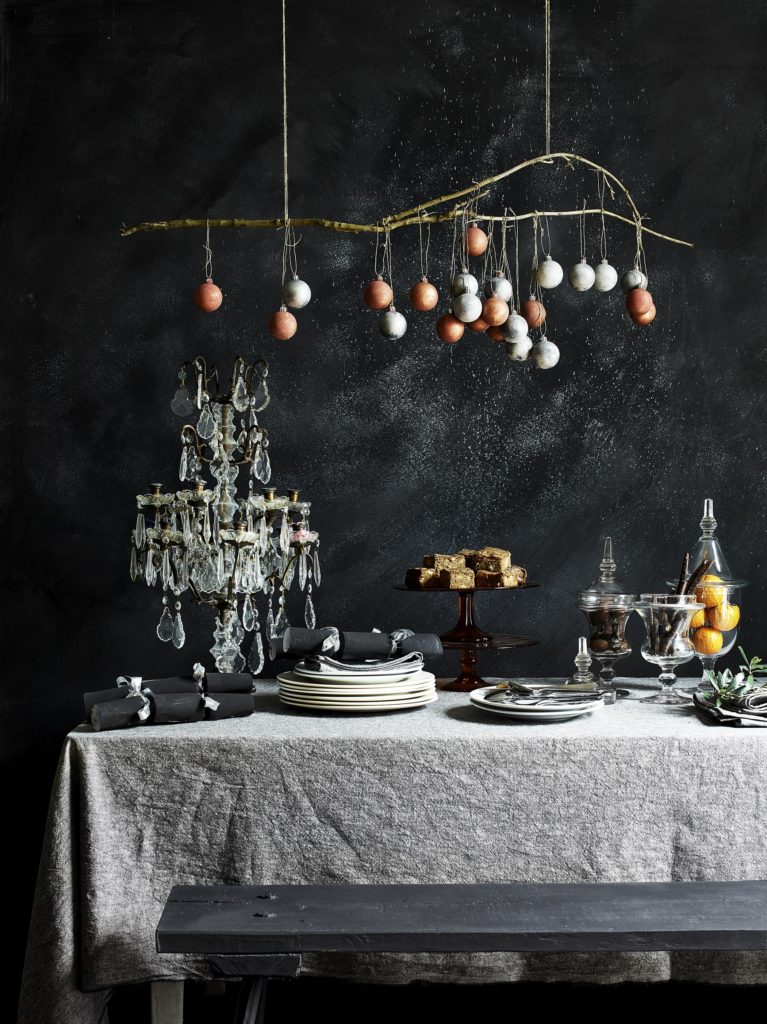 A palette of greys with lots of sparkling crystal and glass creates a dark moody look that's sophisticated yet inviting. I love the flashes of orange which bring this look to life.
Festive folk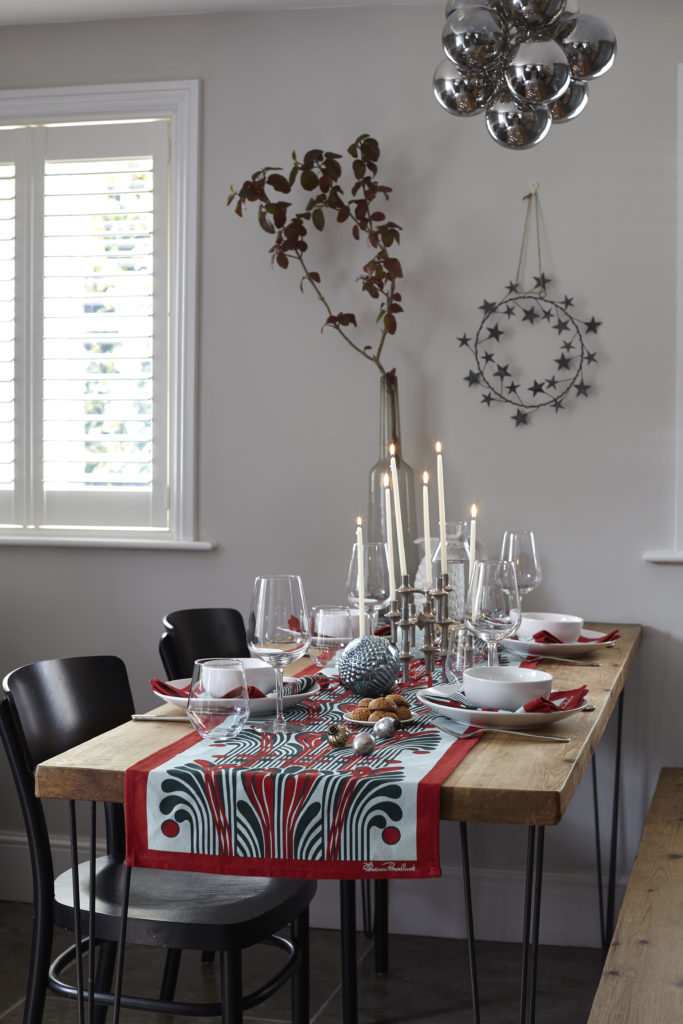 A red and green palette with a folk art tablecloth, simple white candles and traditional wooden decorations creates a fun 1960s retro look for a modern home.
White Christmas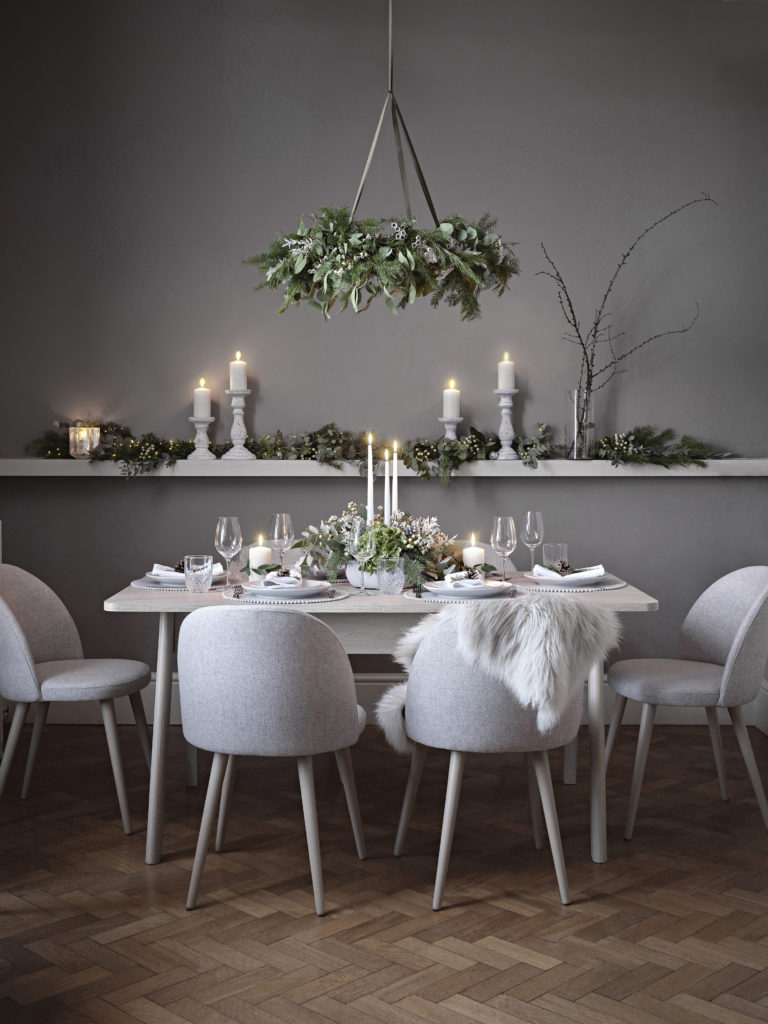 A simple palette of white, with lots of green foliage, looks fresh and contemporary. Just add lots of fairy lights and candles to stop it looking cold. This is such an easy look to achieve with minimal effort.
Metallic magic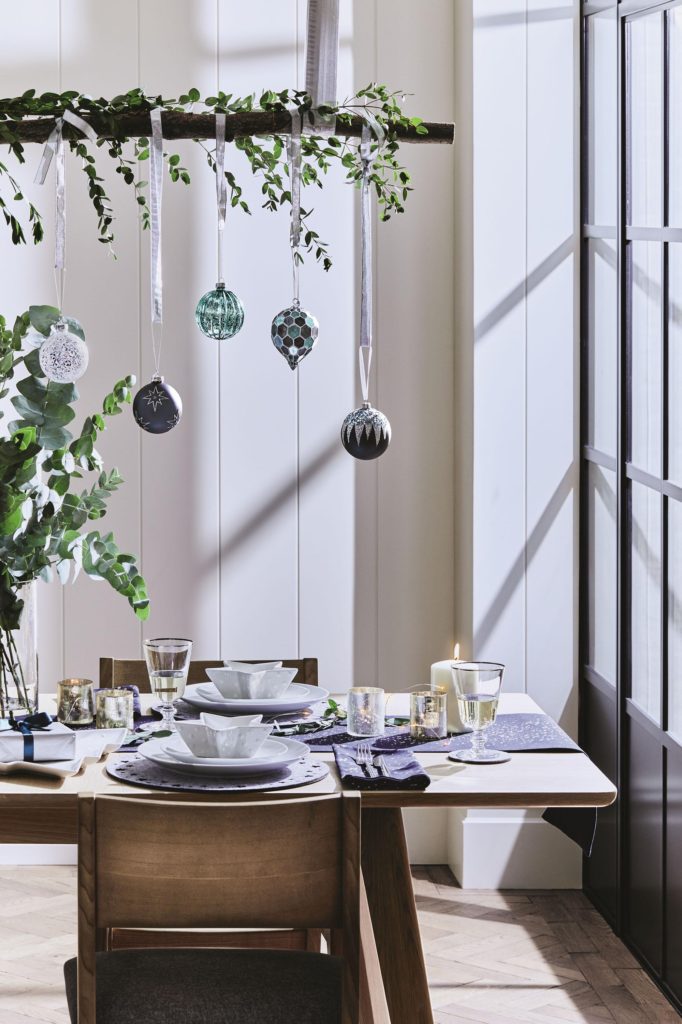 The addition of some colourful metallic baubles transforms this simple table into a sophisticated Christmas setting. Metallic baubles are easy to pick up anywhere. Go tonal with blues and greens, choose clashing reds and purples or look for soft colours for a more muted look.
Natural rustic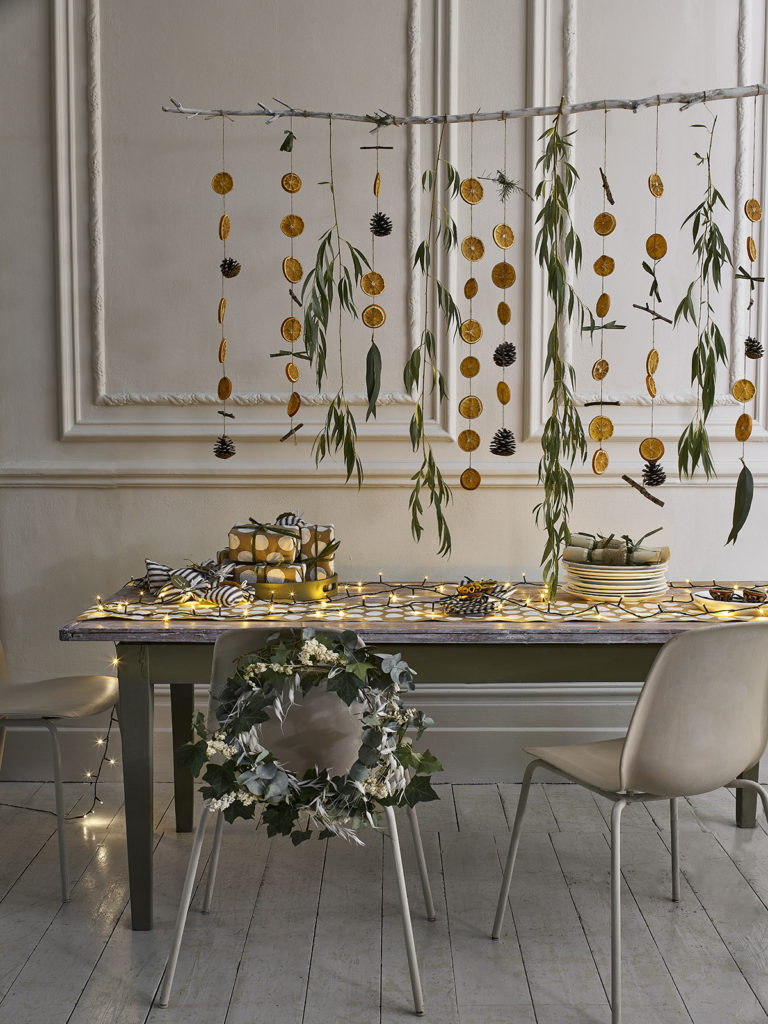 Turn to mother nature for a scheme that feels fresh and pretty and will smell wonderful. Stick to neutral colours and add lots of dried fruit and foliage to create a simple but pretty tablescape.
Warm opulence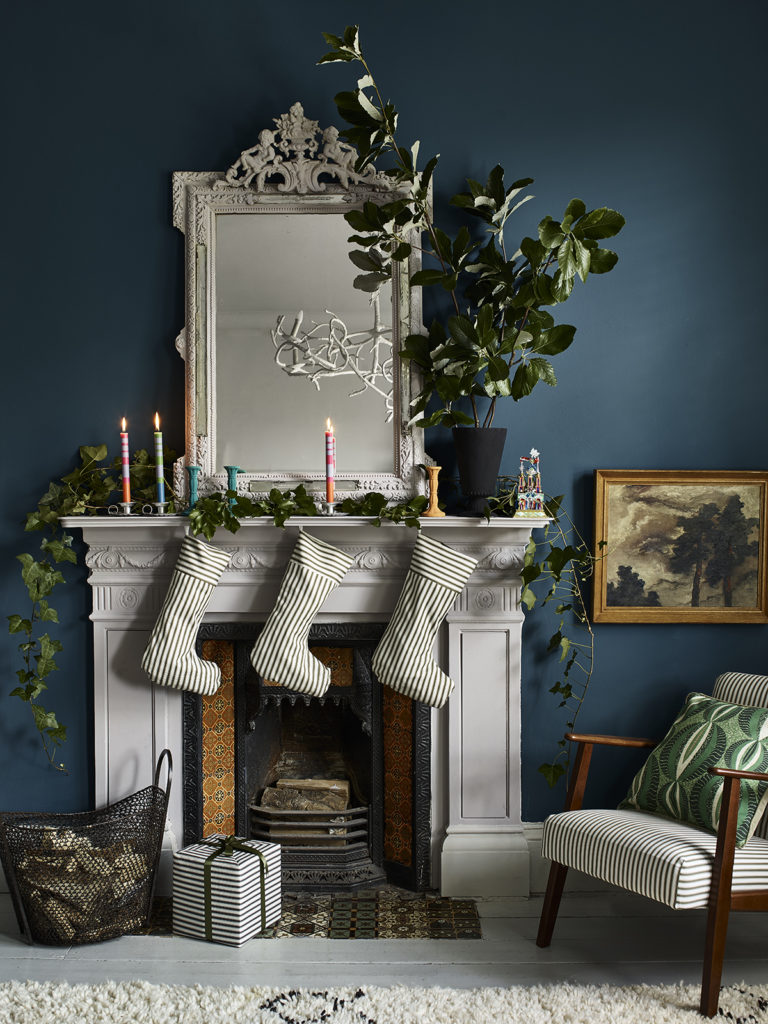 Vintage meets contemporary with these striped ticking stockings and bright neon candles against the traditional fireplace and stunning deep blue wall. I love the modern furniture and Berber rug with the old oil paintings in this eclectic look.
Crazy colours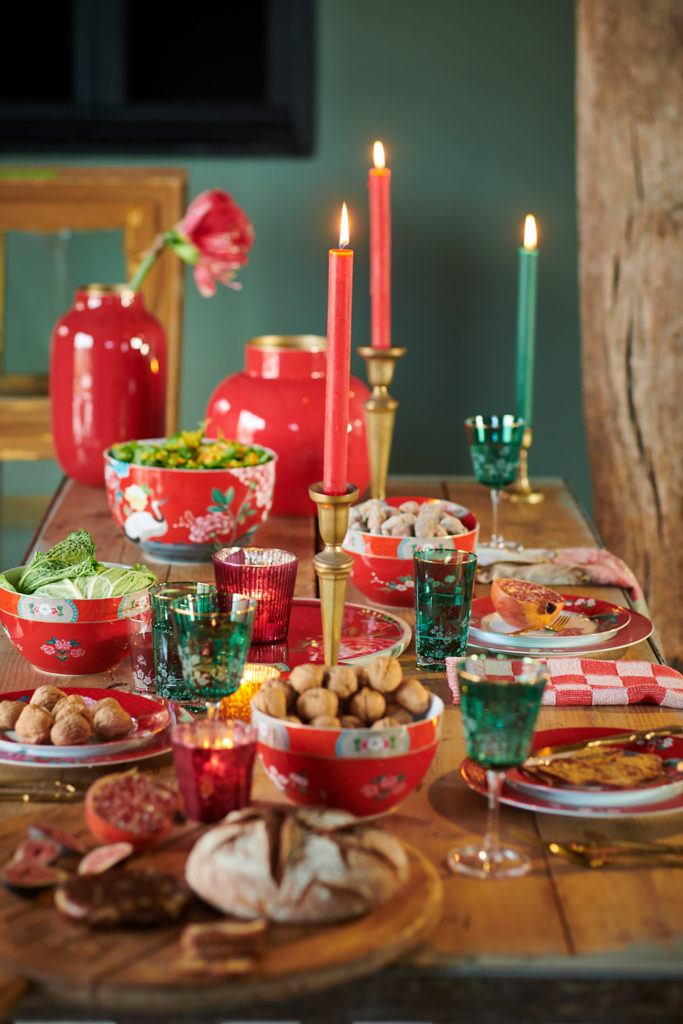 Why not go crazy with a rainbow of colours to cheer yourself up this year? Stick to a palette of two or three colours and choose coloured glass tealights, candles in neon brights and pile up mix-matched plates and bowls to create this look.
Pretty pastels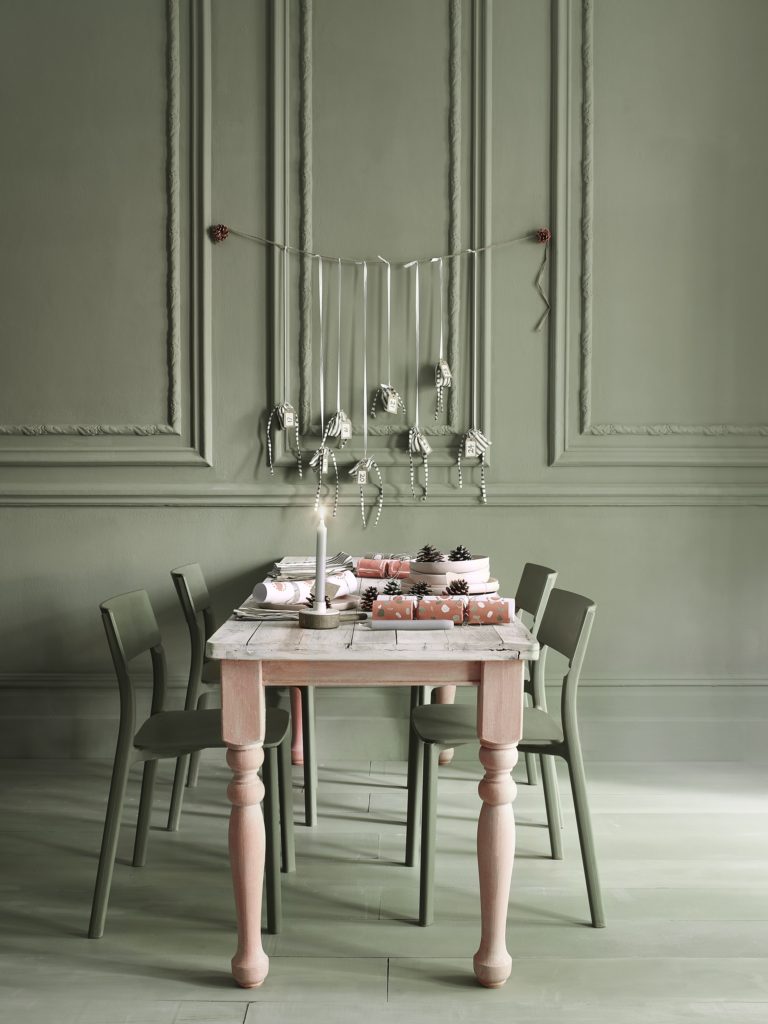 Pretty pastels can be just as festive as traditional Christmas colours. Painting your table legs is a quick tip for updating a room for Christmas. I love the pretty muted pink crackers and the pine cone table settings in this pared back pastel look.
Traditional cosy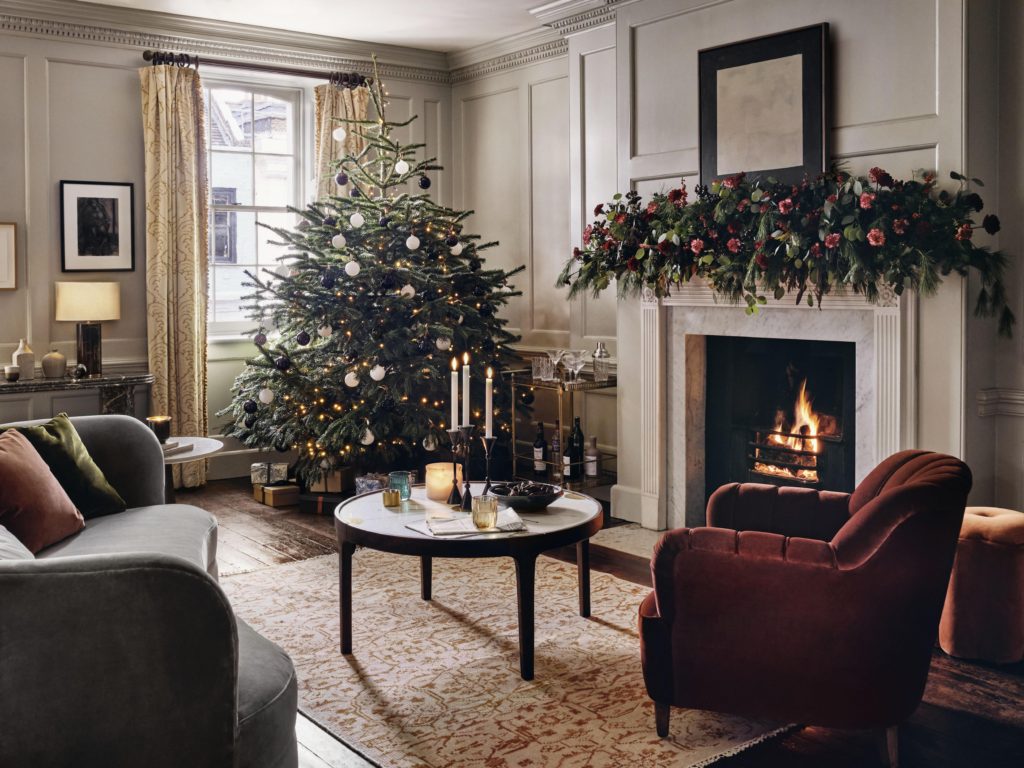 Go big or go home! A big tree and an outsize colourful fireplace garland turn a cosy sitting room into a celebration of Christmas. The big rug, velvet cushions in soft rich colours and the well placed lamps create a really warm welcoming feel to this room.
Grey tones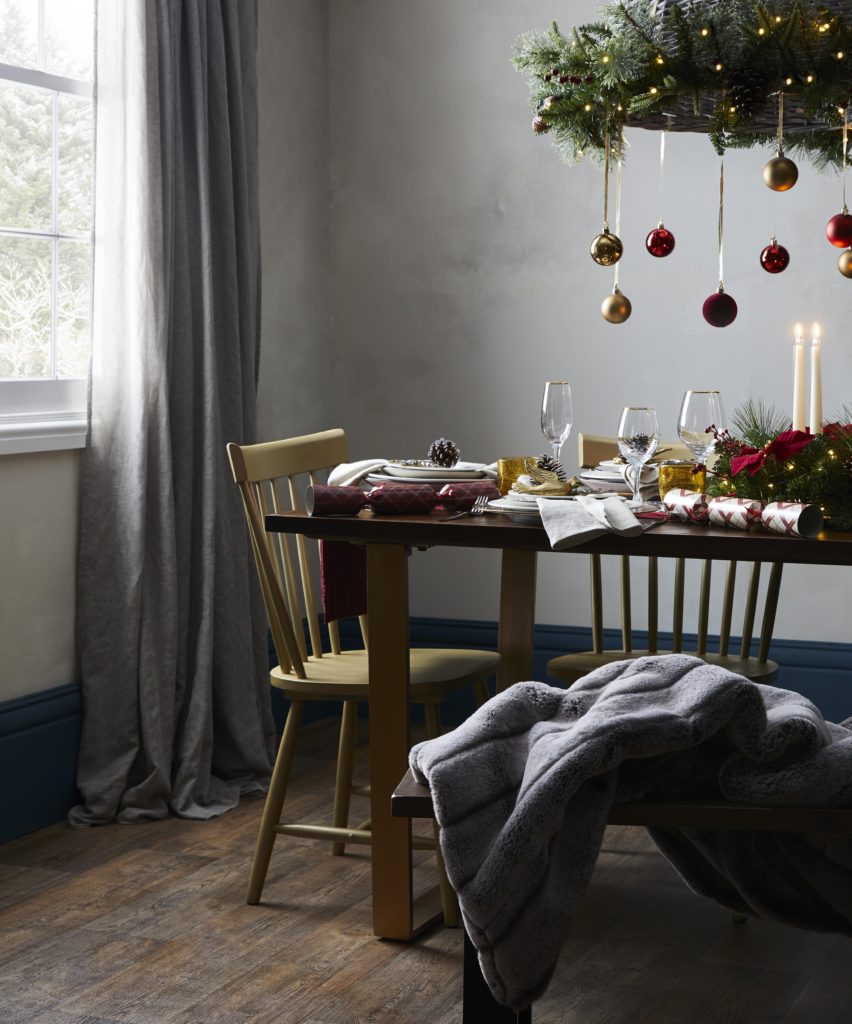 Gentle neutral tones with jewel coloured decorations looks simple but effective in this modern meets contemporary setting. Grey is a great base colour for all sorts of Christmas colour schemes. An oversized grey toned linen tablecloth and matching napkins will serve you well for many years.
Whatever you're doing this year to celebrate Christmas, taking time to decorate your home for the season is a great way to lift your spirits. Happy Christmas!