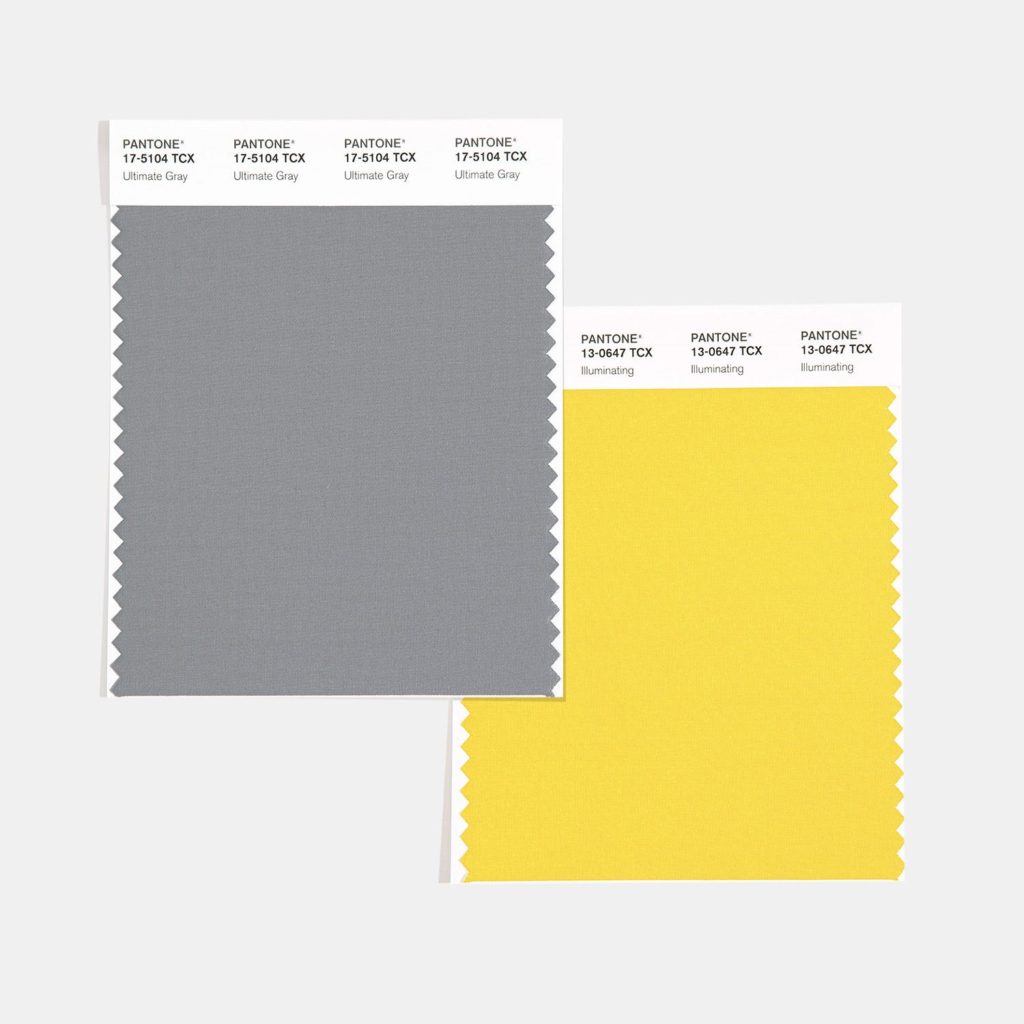 Pantone has selected two colours of the year for 2021: a soft neutral "Ultimate Grey" and a bright "Illuminating" yellow. The grey is solid and dependable while the yellow is cheerful and uplifting and combined together the two colours represent unity, stability and hope for 2021.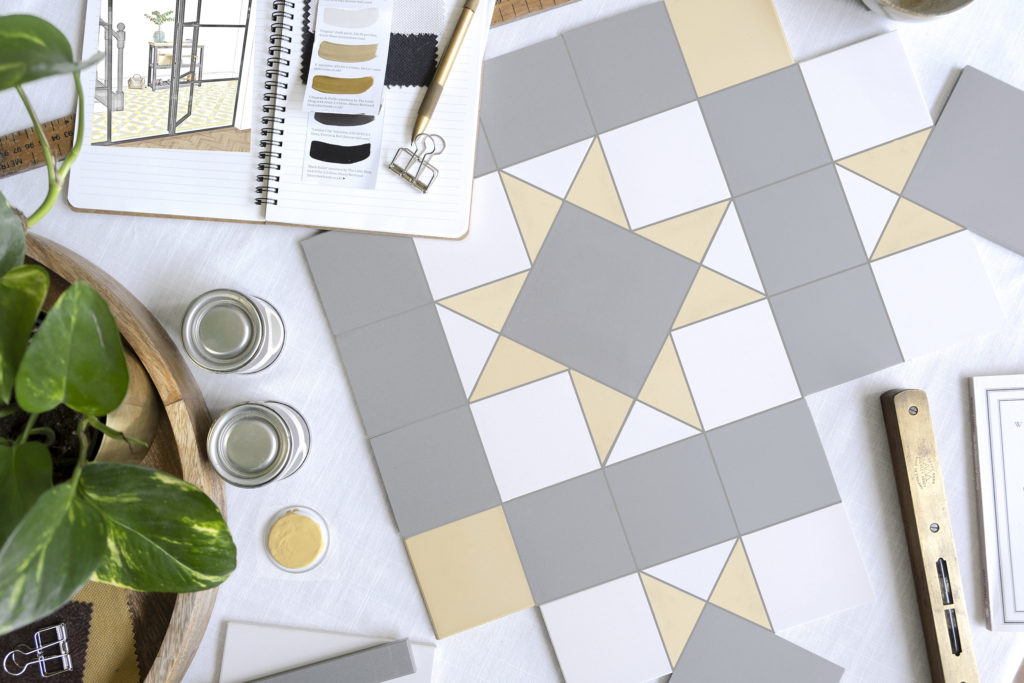 Used together, yellow and grey is a fresh and contemporary combination that works well both in modern spaces and more traditional interiors. Grey is a chic versatile neutral, which provides the perfect backdrop to a bright accent colour like yellow.
Yellow and grey work in harmony. Calming grey tones down the strength of yellow while the vibrant sunny shade adds strength and personality to grey. Here are some great yellow and grey interiors I think really work.
Here grey and yellow vintage armchairs work beautifully against the retro style Copenhagen Leaf Floral wallpaper.
A bold yellow sofa works beautifully with grey cushions in this pared back industrial setting.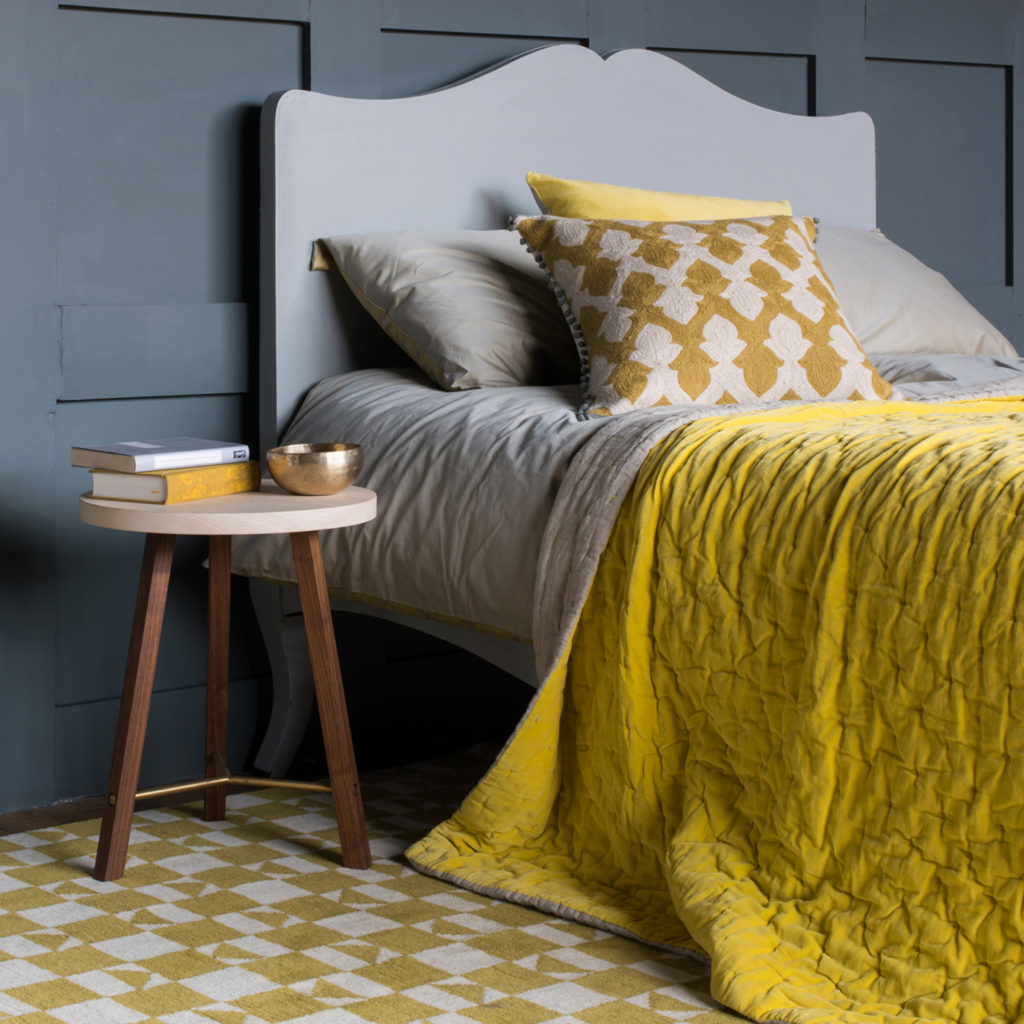 Yellow can be restful, even in a bedroom, if teamed with grey. This Chartreuse yellow velvet throw looks modern and fresh with the graphic print rug and cushion.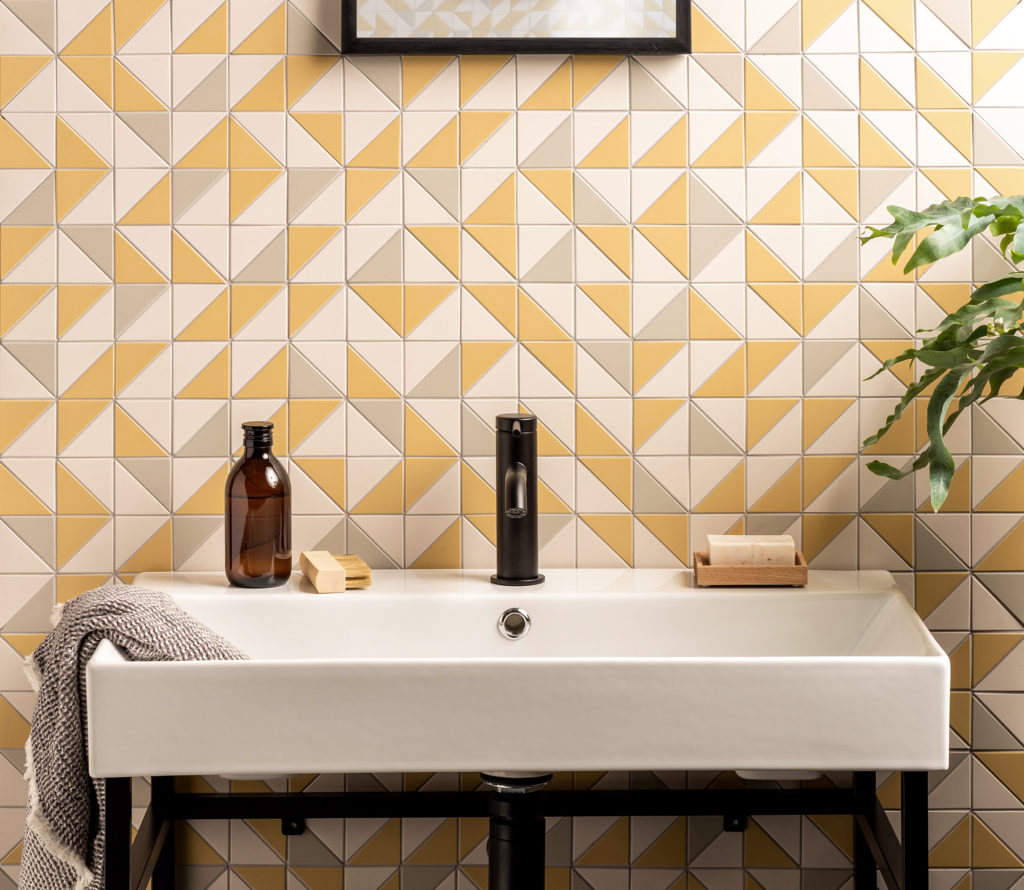 Heritage, geometric Victorian tiles are a timeless interior trend and look great in a contemporary mix of pastel yellow and soft grey.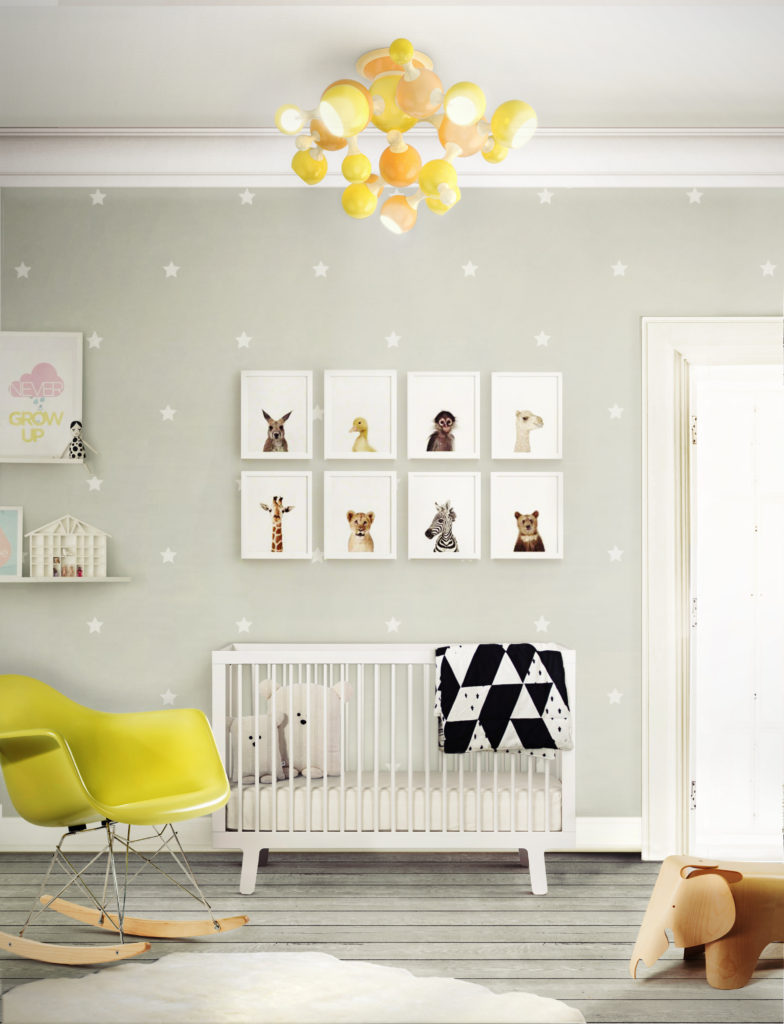 The yellow Atomic ceiling lamp works beautifully in this child's bedroom against the pretty grey starred wallpaper and muted floor.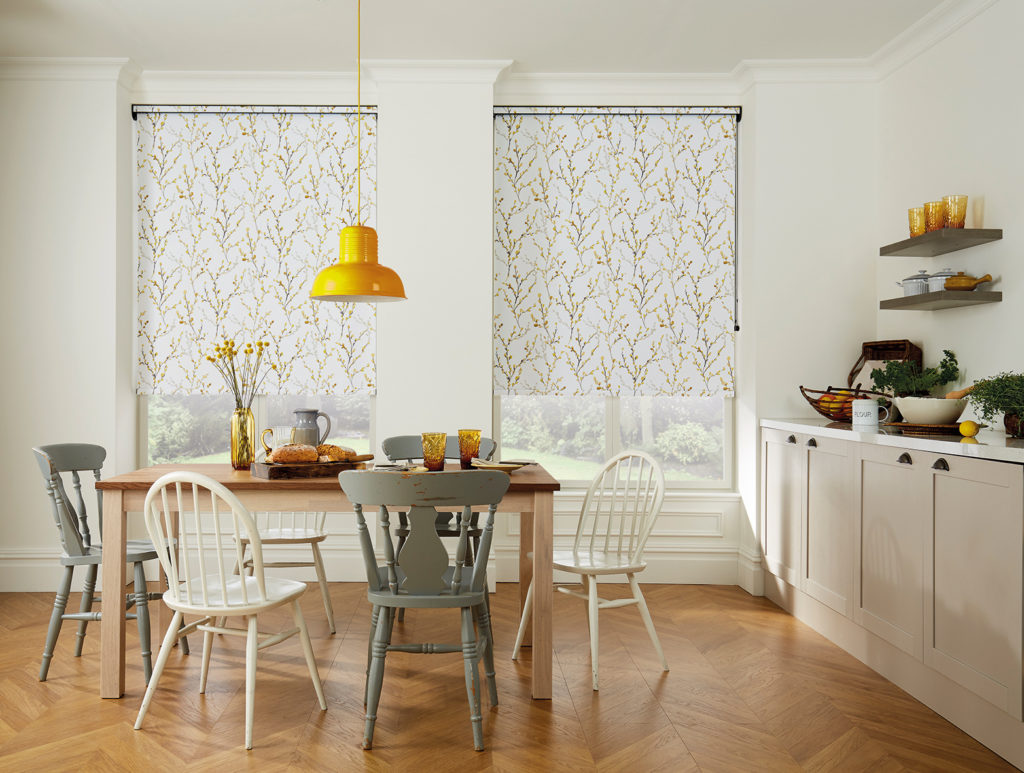 Here the yellow pendant light picks up the yellow in the blinds in this wonderfully eclectic kitchen.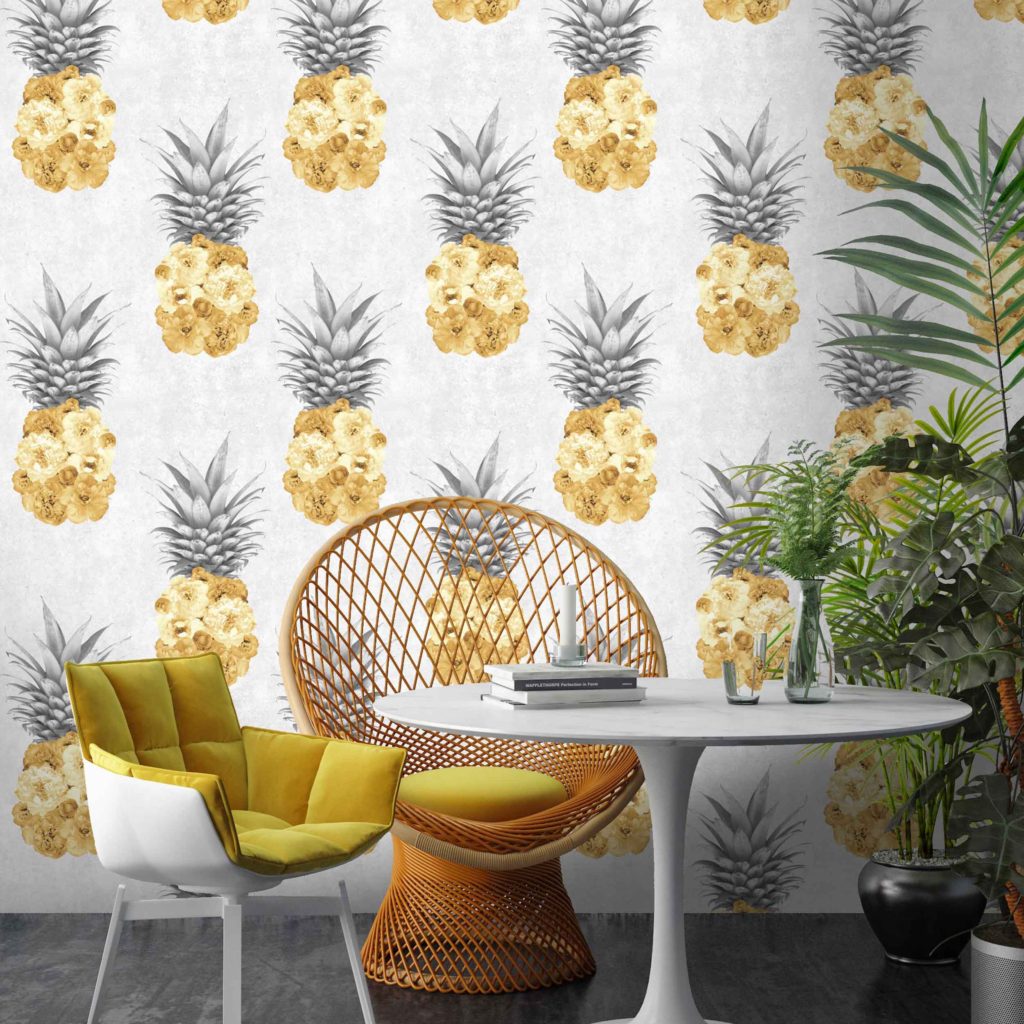 I love this Ludic feature wallpaper in grey and yellow with it's funky peony-filled pineapples.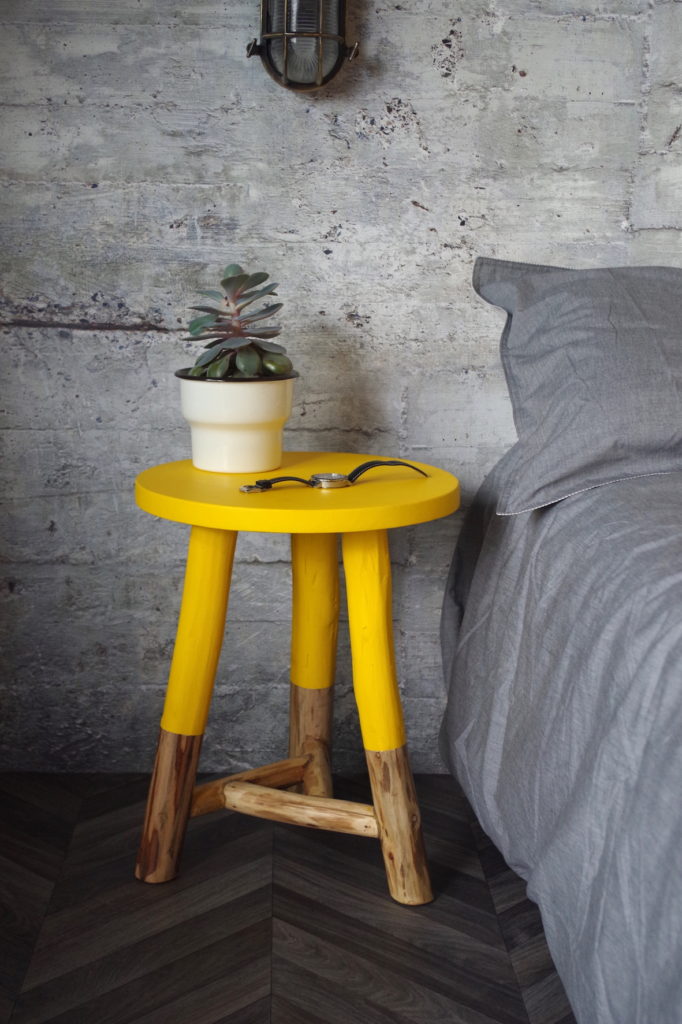 This rustic dipped stool works in a contemporary industrial style home by adding just the right amount of yellow.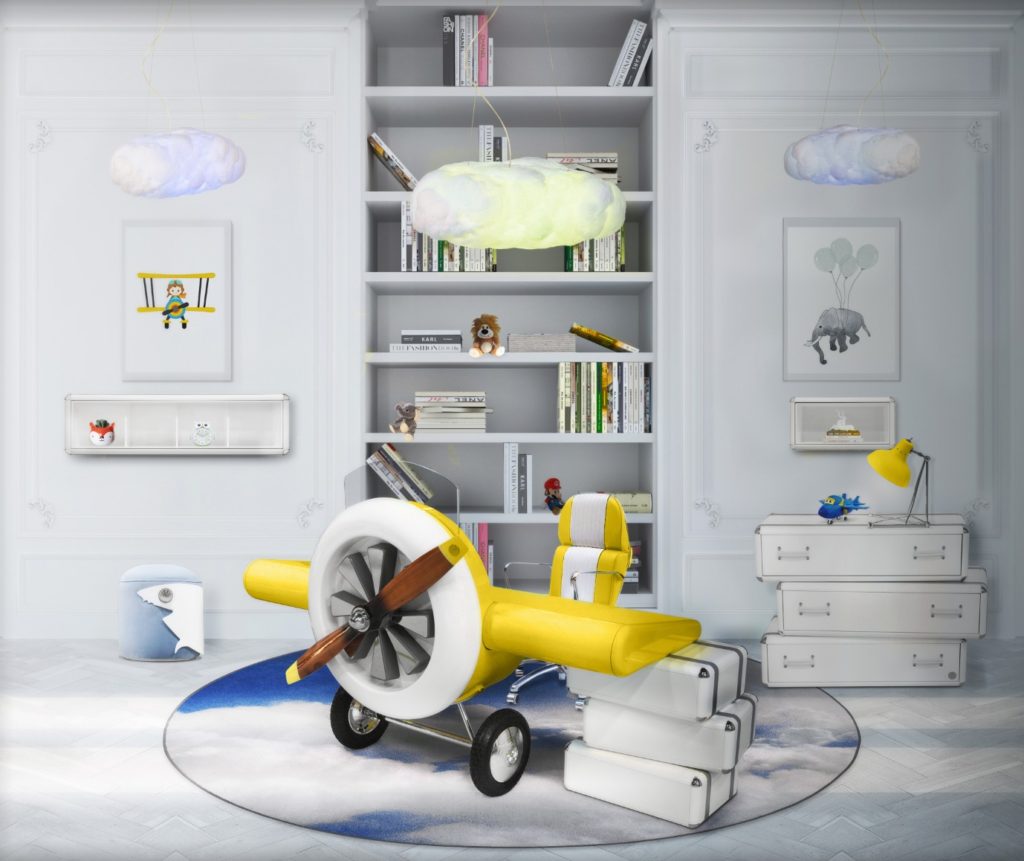 At first it looks as though Pantone have made a surprising and daring decision, but I think it's a combination that looks ultra modern.
From playful and zingy to classic and stylish, I can't wait to use grey and yellow in a future project.