New Year's Eve is just around the corner and although we may not be able to have a big celebration with lots of friends and family, we can still celebrate in style with lots of games, home cocktails and festive decorations.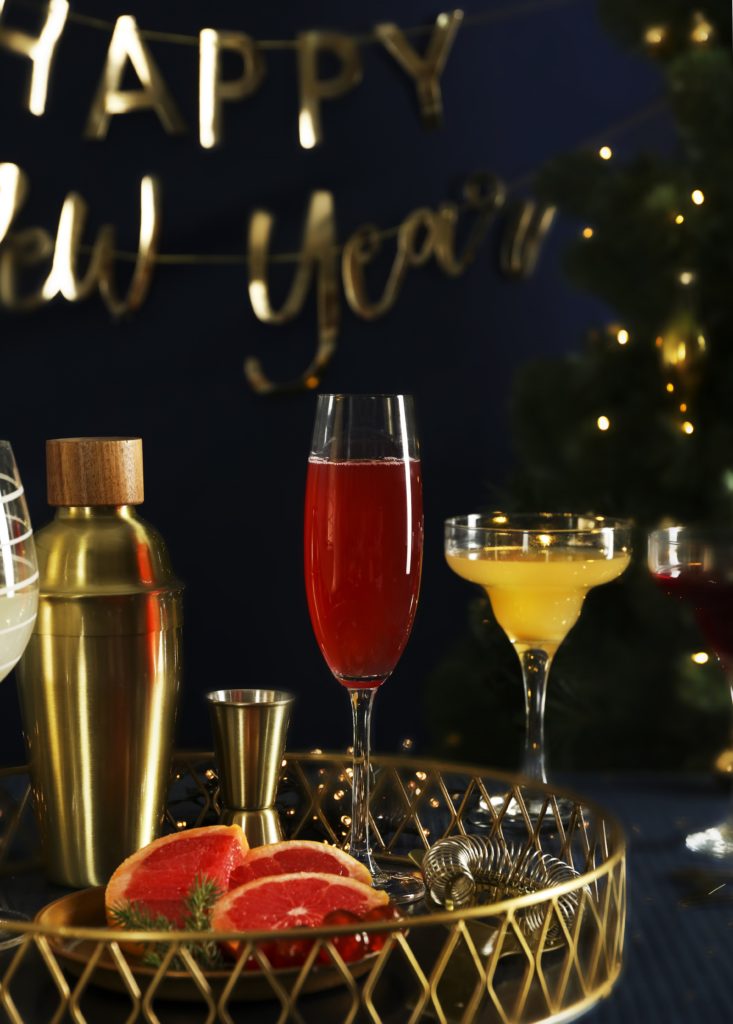 Get decorating
If you're having a party with your nearest and dearest, New Year's Eve party decorations will help you set the scene. Now is the time to go crazy with decorations to create a bit of sparkle. Deck your home with fairylights, festive balloons and festive garlands. Arrange some pretty white stems and dried florals for a wintery centrepiece or use fresh seasonal flowers to help make your home feel extra special.
New Year's Eve is an opportunity to mark a change from traditional Christmas florals and instead try flowers that are simpler and more understated. I think white lilies, classic roses or winter narcissus are great choices. I am also in love with pampas grass this season so why not swop your Christmas wreath for a pampas wreath to embrace the trend – or how about a succulent wreath?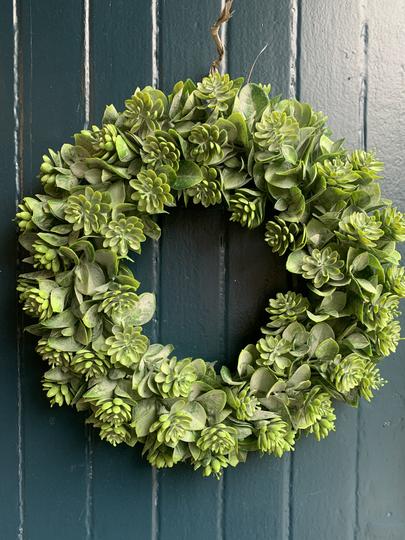 Reorganise your furniture
Get into the party spirit and set the mood by reorganising your space to make it party ready. Arrange your seating around the fireplace, make the table the star of the show or arrange your sofas ready for party or board games or that family Zoom quiz. If you're having a movie night, pile your sofas with lots of cushions and blankets to create a lovely warm cosy feel. A good soundtrack is essential for a fun night in so create your play list on Spotify and get your music system set up ready for that kitchen disco! Just a few changes will do wonders to revitalise your space.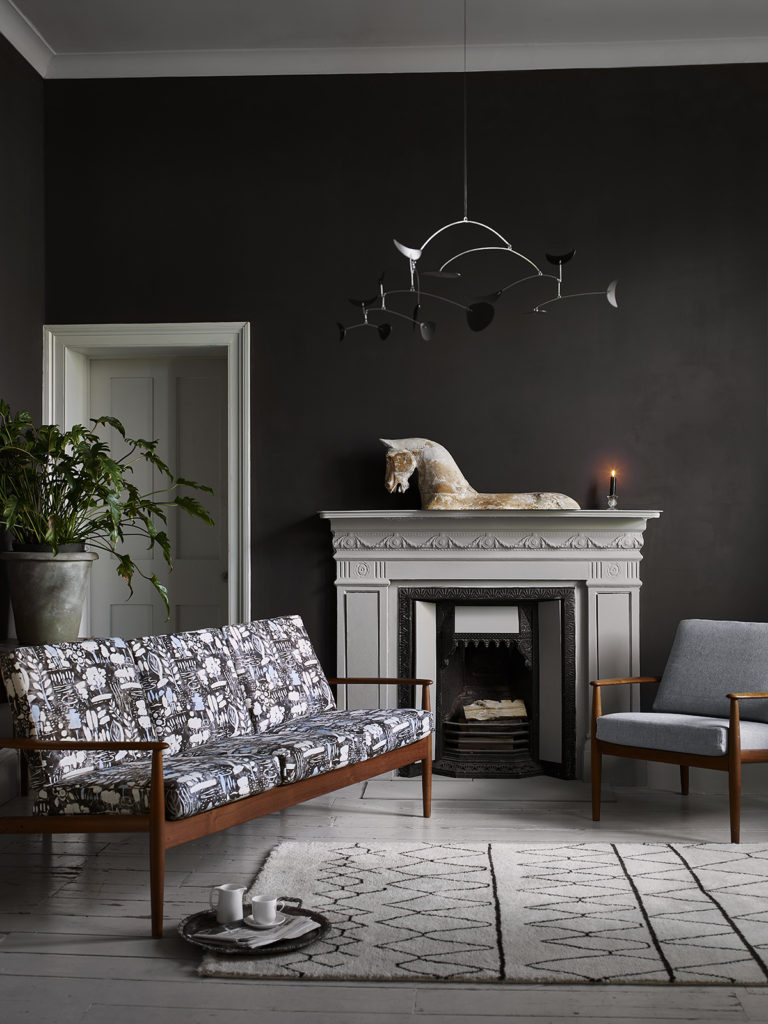 Get the lighting right
Lighting plays a big part in creating atmosphere. Turn the lights down low and use table lamps to get the mood just right. I like to use lots of candles to create that warm festive glow. Arrange plenty of candles along your table, varying holders from chunky candlesticks to more delicate glass votives and tealights to give your dining space a lovely soft light. I love to light scented candles to make my house smell gorgeous. My favorite candles are Baies and Feu de Bois from Diptique, with their floral and smoky notes. Baies evokes the tangy freshness of blackcurrant berries with floral accents of rose, while Feu de Bois smells like the crackling of a fire that burns in the fireplace in winter. Perfect!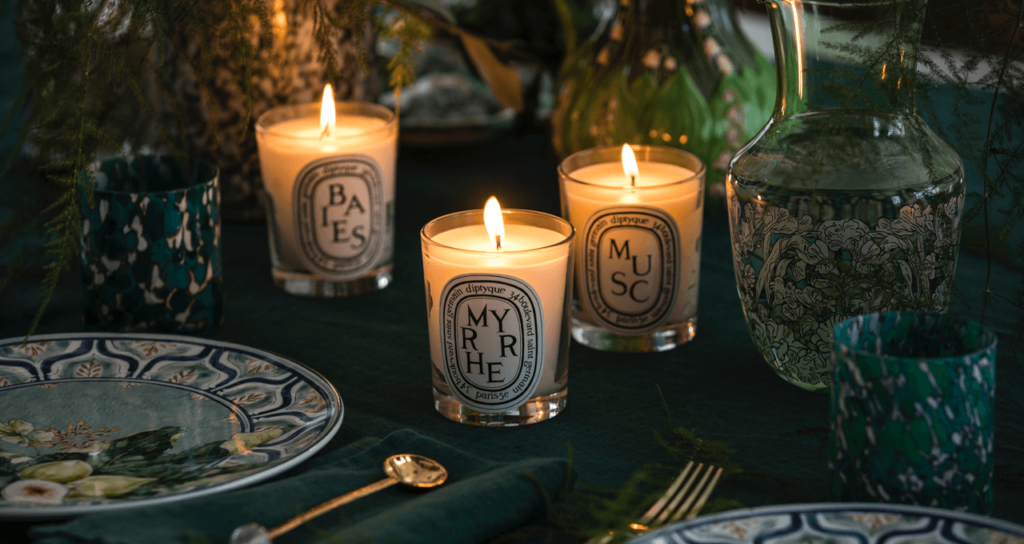 Dress your table
For me, New Year's Eve is the most glamorous of all the holidays and I like to give my table a bit of black tie elegance. A New Year's Eve party is a great time to pull out all the stops with gold and silver metallics, sparkling crystal and iridescent accents. I mix silver candlesticks with coloured glass and delicate tableware and bring out my best tablecloths, placemats and napkins. I like to include a few unique tabletop items that add a bit of an unexpected twist – a big flower display or a glitzy candelabra. I love dark tablecloths as a backdrop for my New Year's tablescape and use sharing platters as a great way to create a convivial atmosphere.
Create a bar cart
Bar carts really have seen such resurgence in popularity in recent years – you can find them in flea markets or there are lots of great versions on the high street from Argos to Soho Home. Decide on your look, whether that's 20s glam, 50s kitsch or 60s cool and then get styling! Look for the most Instagrammable bottles of spirits you can find – Hendricks Gin and Bruichladdich Classic Laddiee are my favourites for #cocktailporn. Arrange a selection of different sized glasses, from shot glasses to champagne flutes, along with your bar utensils and then choose fun accessories. Look for flowers, straws, a crystal decanter, a champagne bucket, cocktail recipe books, a cocktail shaker and fruits like lemon and limes to give your cart a touch of style.
Big parties may be out this year, but we can still celebrate 2021 in style and add a dash of panache to the smallest of get togethers.