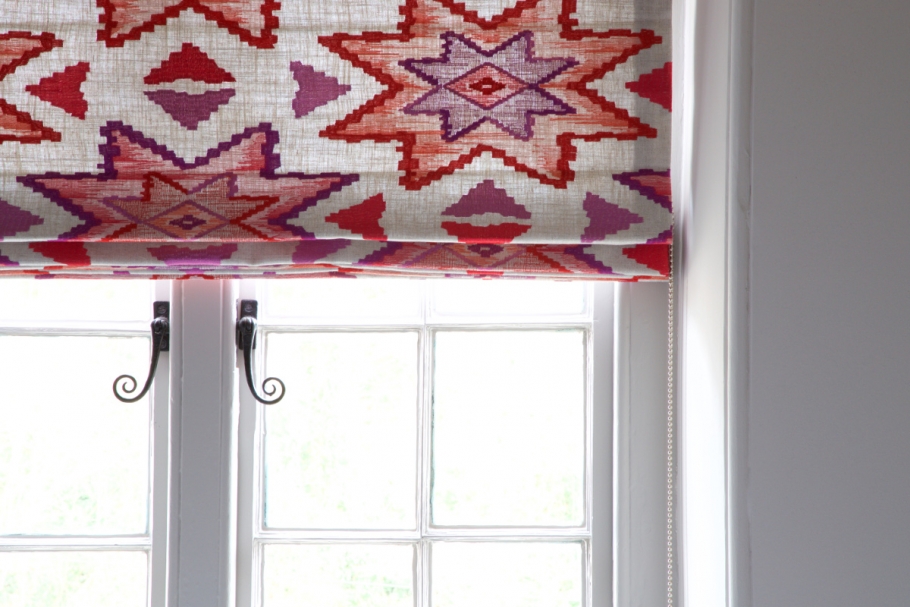 Image: Clair Strong Interior Design
The title of this blog post is a little misleading because truly bespoke items are never low budget. Nor should they be; hours and hours of work goes into creating one-off items. They're made by hand with small tools; materials are bought in small batches, not in bulk; and every piece is created by a talented artisan who has spent years honing their craft. It's an expensive business, but worth it if you want something completely unique.
Having said all that, there are ways to achieve an almost-bespoke look without spending thousands of pounds. Today I want to cover two of them. It's bespoke on a budget… sort of.
Textile Design
Ready-made textiles (like curtains, blinds and cushion covers) tend to come in fairly standard sizes. But if you have extra large windows, or very particular measurements for your sofa cushions, buying textiles can suddenly become very difficult. Which is why, in these scenarios, I recommend buying fabric by the metre. With millions of different prints and many different fabric types you can buy exactly what you want and need. Once you've bought your fabric, it can be sewn into curtains, tablecloths, bed linens, cushion covers and more. And if you can't sew, hiring a local curtain maker is a lot cheaper than you might think!
Upcycling
One of the most budget-friendly ways to achieve a bespoke look is by making things yourself. Obviously, few of us have the skills required to make fine furniture from scratch or whip up a batch of bespoke pottery. But we can all learn basic upcycling skills. With a bit of creative thinking and a lot of Pinterest scrolling you can turn tired old pieces of furniture or decoration into brilliant gems. Here are some quick tips for upcycling to get you started.