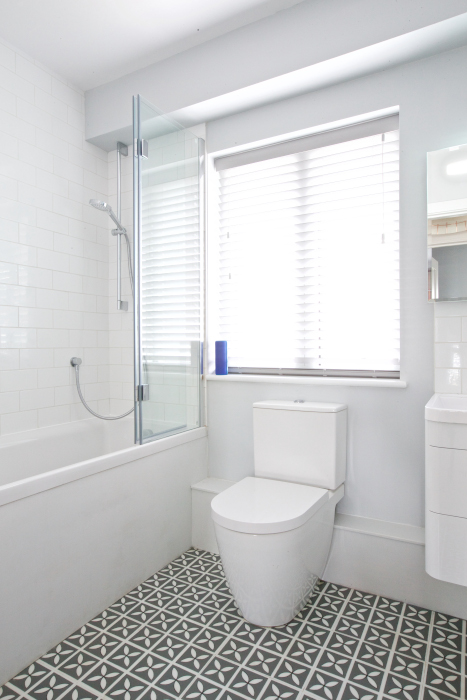 Creating wow factor in the bathroom is all about going above and beyond what is expected. But you don't have to splash out on a luxury suite or expensive extras to craft something spectacular. Even the most budget bathroom suites can be transformed with a little creativity. Today I'm sharing three of my favourite tips for designing a bathroom that shines.
Statement Tiles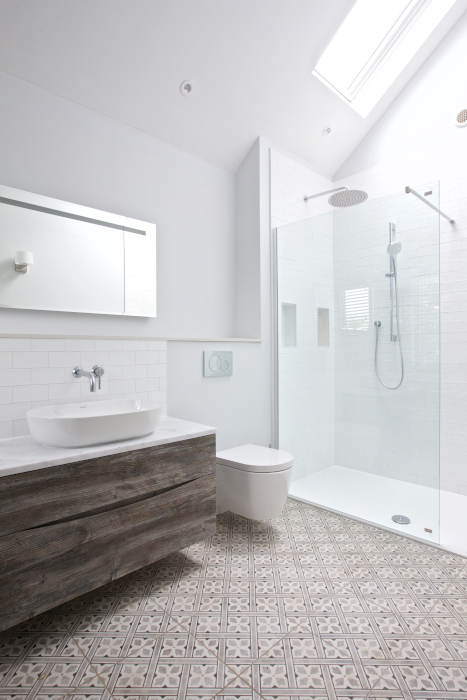 Patterned tiles create instant excitement and interest in a bathroom. You can have a lot of fun with them by choosing a colourful pattern or opting for a unique layout. Look to brands like Fired Earth, Bert & May and Mandarin Stone for a huge range of really beautiful designs to get creative with. If tiling the entire bathroom floor isn't within your budget, tile a sink splash back instead. You'll need far fewer tiles and so it will be much cheaper whilst still creating a similarly striking effect.
Creative Storage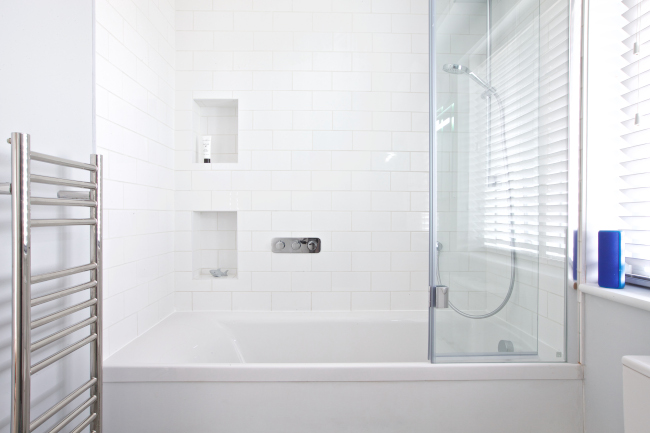 Lack of proper bathroom storage is a very common problem. So many bathrooms are plagued with bottles strewn across window sills or cluttering the shower cubicle. This doesn't exactly scream wow factor. I love the little nooks in the tiling above; these provide a dedicated space for all your shower essentials, whilst being an interesting design feature. There are many other options for creative bathroom storage too, such as installing open shelves above the sink or hanging baskets on the wall. As ever, Pinterest is a great source of inspiration for clever storage solutions.
Use Colour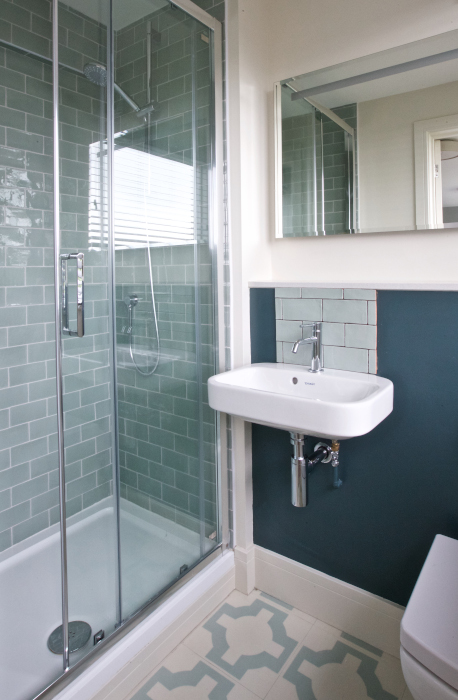 Colour can instantly transform your bathroom. You can even make an avocado suite look on-trend with the right wall colour. Bathrooms are traditionally quite neutral, so the quickest way to make yours stand out is by adding some colour. You don't have to go neon-bright to make a point; even sultry shades can be striking. Use colourful paint, wallpaper or tiles (or a combination of all three) to immediately create wow factor in your bathroom.
All images copyright Clair Strong.