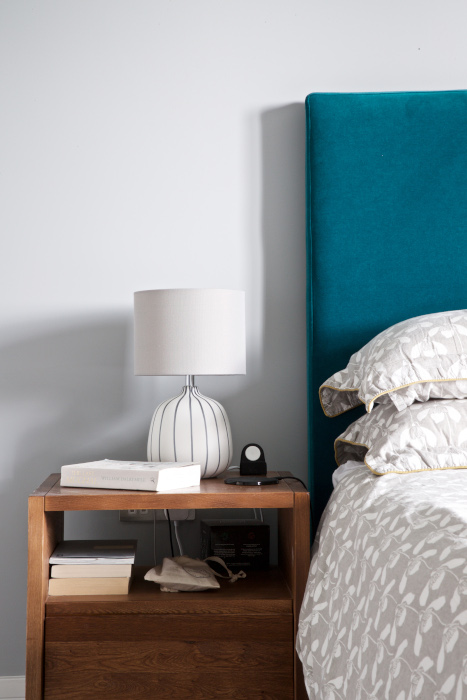 Image source: Clair Strong Interior Design
Headboards are wonderfully versatile things. They can be used to update a tired bed frame, add luxury to a guest bedroom, or elicit a sense of grandeur in the master bedroom. They can tie a design scheme together, create a cosy ambience or just serve a useful function. In short, no bedroom is truly complete without some kind of headboard.
Headboards come in all shapes, sizes and styles. And there's something to suit every budget (including a lot of very cool DIY options on Pinterest). To help narrow your search, I've made a list of some of the best headboards you can currently buy.
Jadahua Headboard, OKA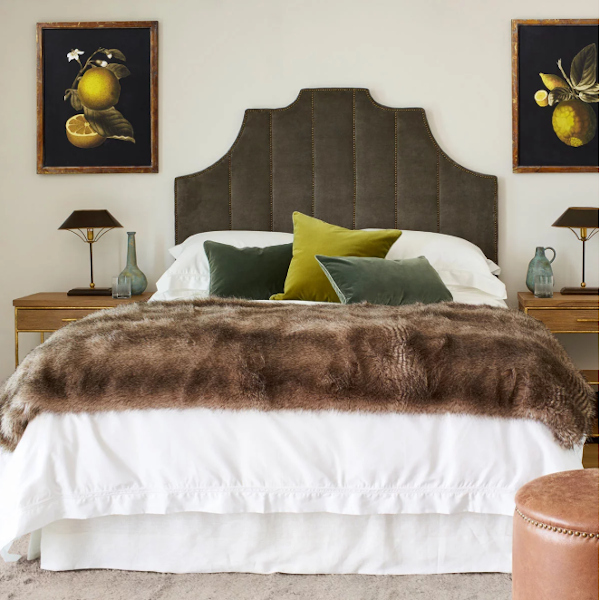 Upholstered in a truffle-hued velvet and decorated with hundreds of tiny brass studs, this art-deco inspired headboard is quite the head turner. The scalloped design is ultra dramatic and would look at home in any classically designed bedroom. This particular headboard is available in king and super king sizes, with prices starting at £725.
Hugger Headboard, Loaf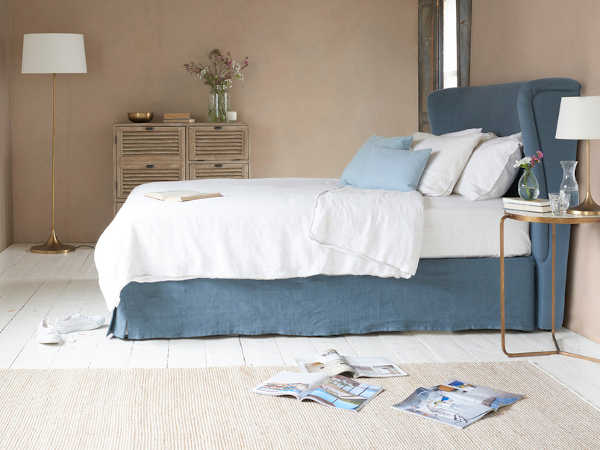 The aptly named Hugger headboard by Loaf has a graceful curved design that creates a cosy enclosed effect. It's available in a myriad of different fabrics (147, to be exact) including plush velvet and wool. It's pictured above in dusk vintage linen, a rich shade of blue on wonderfully textured linen. Prices start at £575 for a handmade to order headboard.
Braydon Headboard, Willow and Hall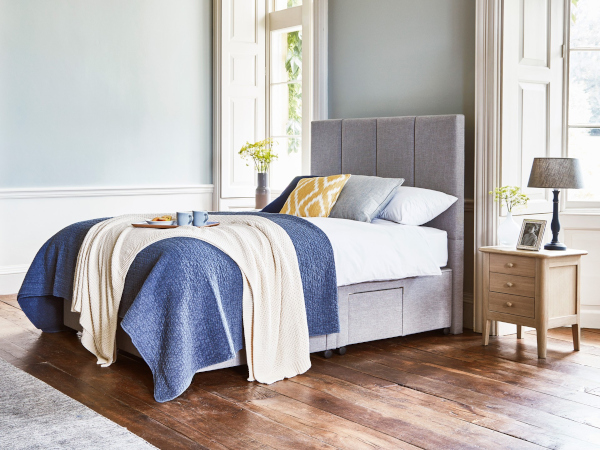 Often, the best designs are the simplest ones. The Braydon headboard is an example of this. It boasts straight lines, pleasingly proportional pleats, and an ultra simple shape. Also available in many different fabrics and colours (this time, 230), The Braydon will suit any interior scheme. Prices start at £355 for a single headboard.
Adele Rattan Headboard, Tikamoon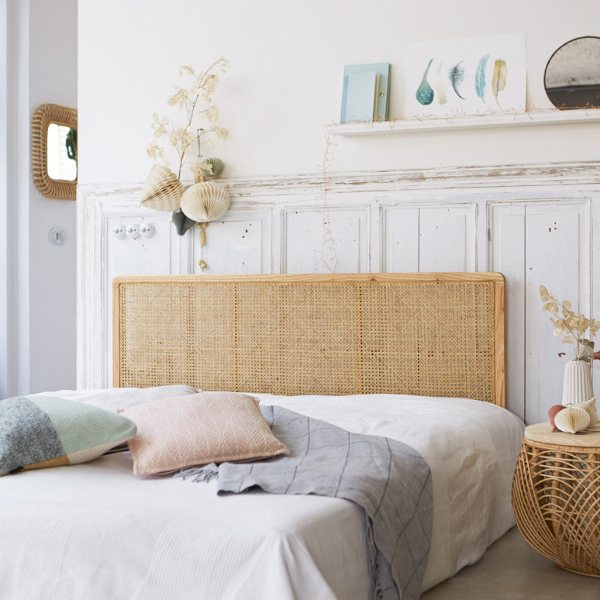 The Adele Rattan headboard is a boho delight. It's made from sturdy but lightweight natural materials and is very subtly varnished. Rattan is very on-trend at the moment, but the classic shape of this headboard will ensure it remains stylish for years to come. At just £169 for a 160 centimetre wide headboard, it's also a great budget option!