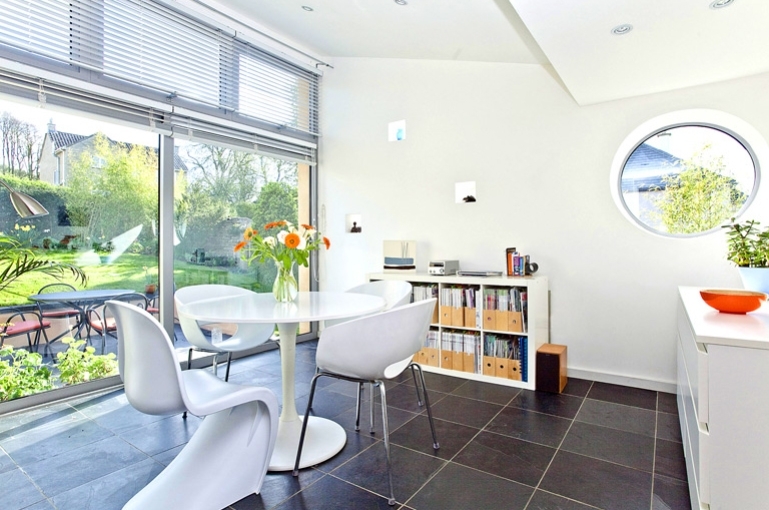 Image source: Clair Strong Interior Design
Your home has the potential to reflect your creativity and there is no better way to do this than by upcycling pre-loved pieces you've found in your local charity shop. To get started take a trip to the vintage market, charity shop or car boot sale and pick up used items and materials to transform with your own creative flair. Upcycling might sound daunting but it's fun, cost-effective and you'll be left with something truly original.
Get the ball rolling with these three handy tips.
Forget What You Know
The joy of upcycling is in the freedom that comes with it. There are no limits to the quirkiness of your design goals, so grab that thrifty find and run with it. Creative reuse is simpler than it might seem, and all you need to do is rethink the purpose of everyday items. A set of patterned coffee cups or mugs can become plant pots; affordable vintage fabrics can be cut to size, framed and hung on the wall; or a worn ladder can be sanded down and used as a display unit. Remember, there are no limitations!
Thoughtful Furniture
Upcycling furniture is great fun but, unlike accessories, is a longer process. Once you have your find you can go about selecting a fabric or paint to give it a new lease of life, and I recommend choosing a design that matches the era the furniture is from to celebrate the original piece without stripping away its history. When you have finished with painting – or perhaps even decoupaging! – it's important to wax or varnish your creation to preserve its beauty.  It's also worth investing in good quality paint brushes to save any loose bristles drying on your unit.
Be Prepared
Preparation is key when it comes to upcycling, as is setting aside plenty of time. Reworking an old ornament or redesigning a piece of furniture takes varying amounts of time, so it's important to schedule at least an hour or two to focus on your creation. Ensure you've done your research and have all of the necessary tools and equipment as being prepared will relieve any potential stress. Most importantly, have fun! Getting stuck into creative projects is great for mental wellbeing and upcycling might just become your new favourite hobby.