Tiles are a great way to add colour and pattern to your home. From curved shapes to contemporary takes on traditional styles, tile producers are offering us more choice than ever. Tiles are wonderful to look at and can be used in almost every room in the house, so here is Part 1 of my inspiring tile trends for 2021.
Metro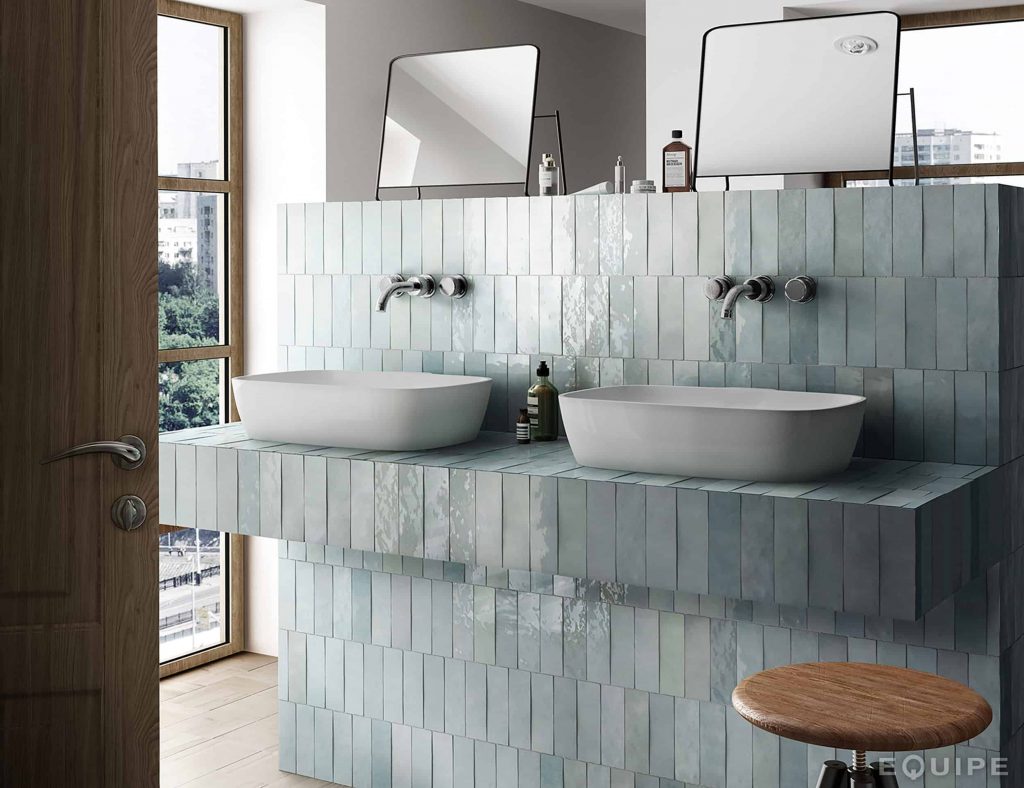 These rectangular ceramic tiles used on the walls of the London Underground are always popular. For a new take on this classic tile shape, choose an artisan style and tile them vertically in a stacked pattern.
Scallop
Curved tiles are everywhere – from scalloped fish scales, to circles and teardrop shapes. The Syren in Midnight Blue from Topps Tiles can be laid in a variety of different ways for a dramatic visual effect.
Willow Leaf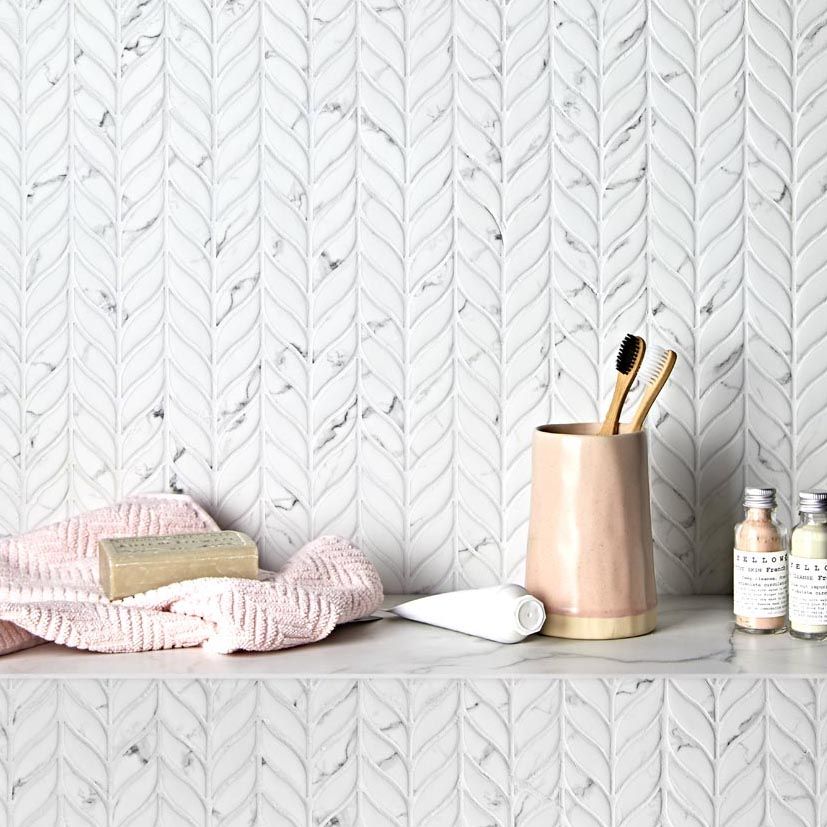 Clever production techniques are used to make these stunning tiles. While they have the appearance of marble, they are made from recycled glass and then coloured using a state-of-the-art inkjet printing process.
Colourful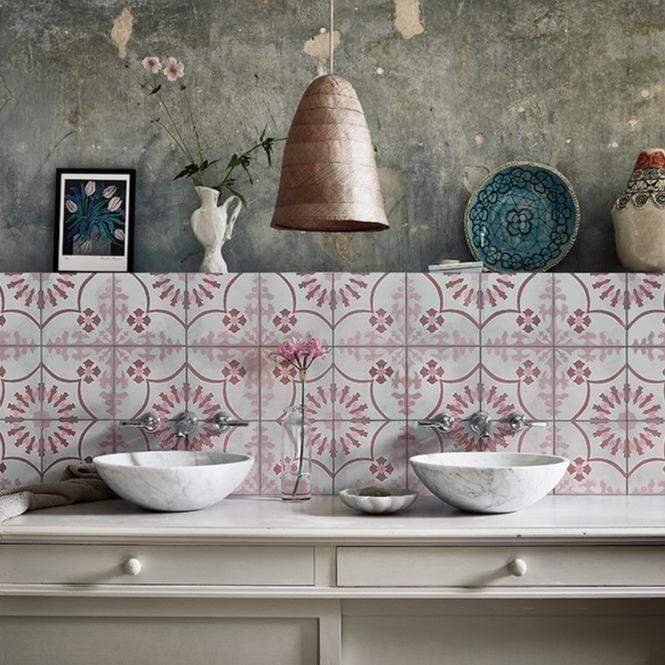 The Bolonia, designed exclusively by Bert & May for Fired Earth, is inspired by an intricate reclaimed design and carefully recreated with contemporary colourways. It's a pretty design that evokes a traditional look with an air of faded glamour.
Star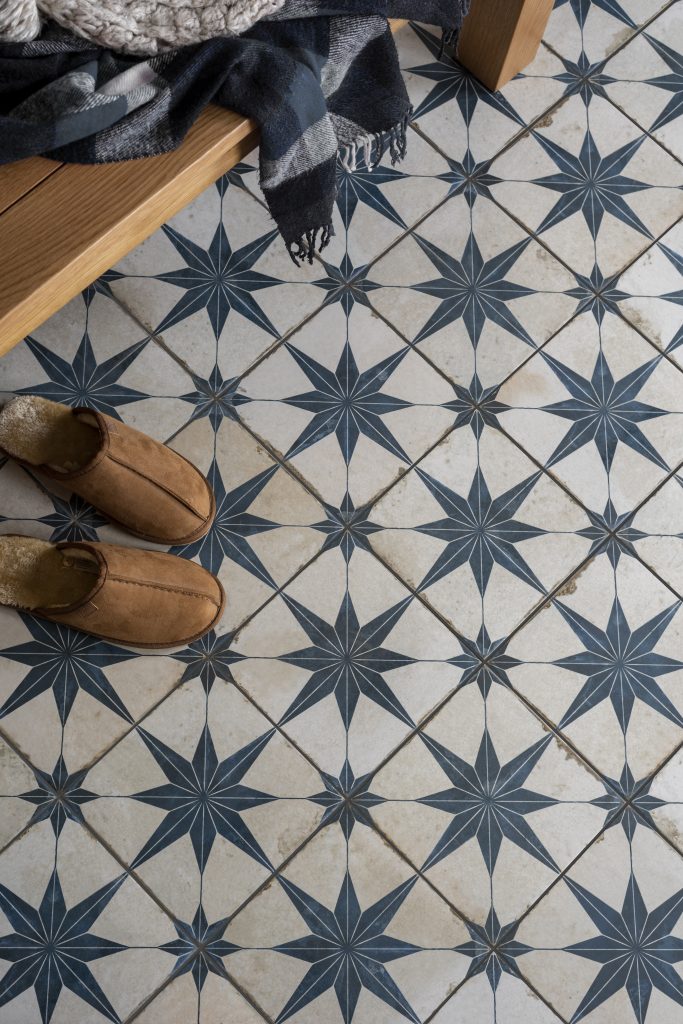 With their monochrome design, these Scintilla Night Pattern Tiles are perfect for creating a statement floor in any room. Their striking star-shaped design has a slightly aged and antiqued appearance, which creates a vintage vibe.
Marble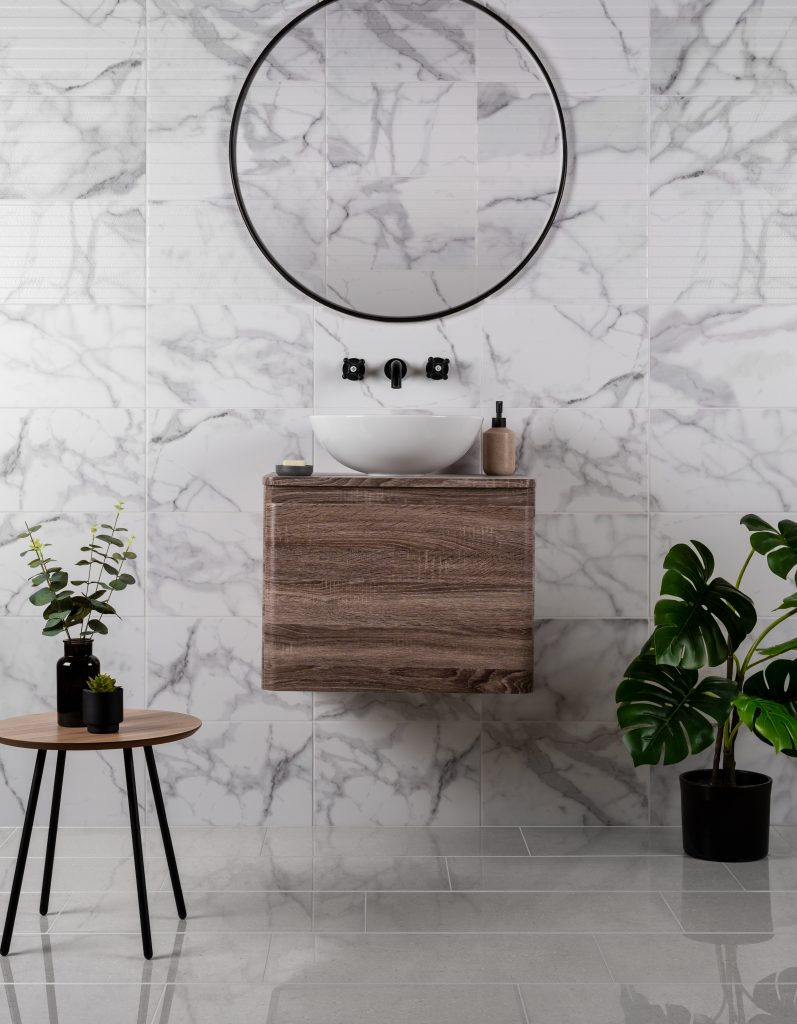 These Calacatta Grey Marble Effect Tiles are perfect for creating a luxury look in your bathroom. They feature intricate grey veining inspired by natural Mediterranean marble and are perfect as a stunning backdrop to both contemporary and traditional bathrooms.
Monochrome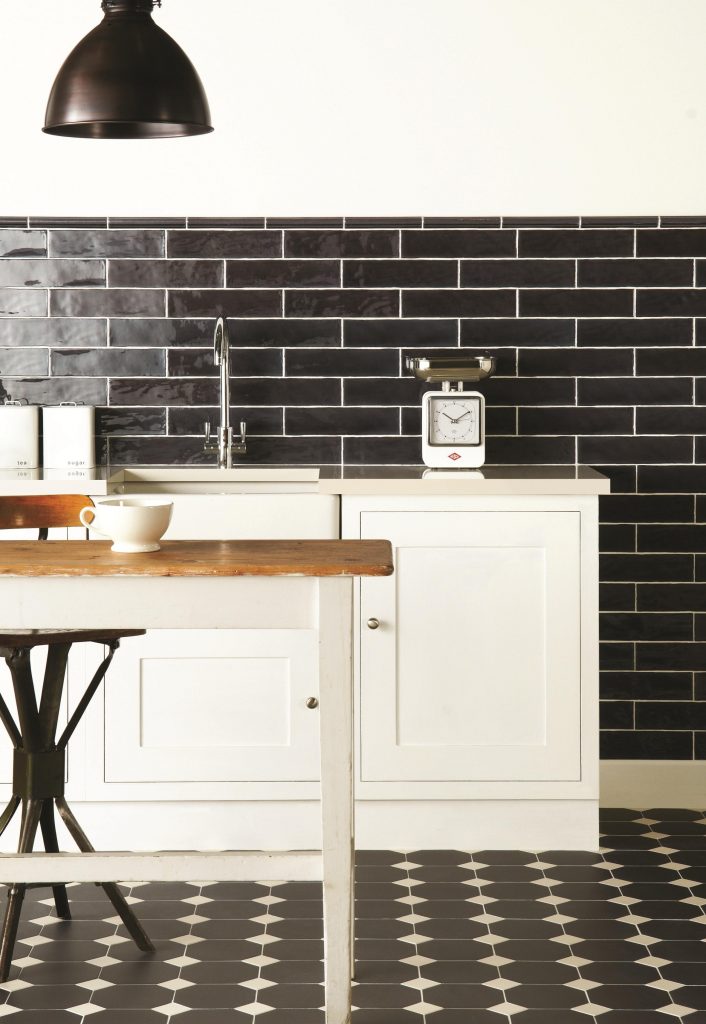 Black and white tiles are always popular, and these Victorian Floor Tiles will add a simple, yet dramatic, look to a bathroom or kitchen.
Bevelled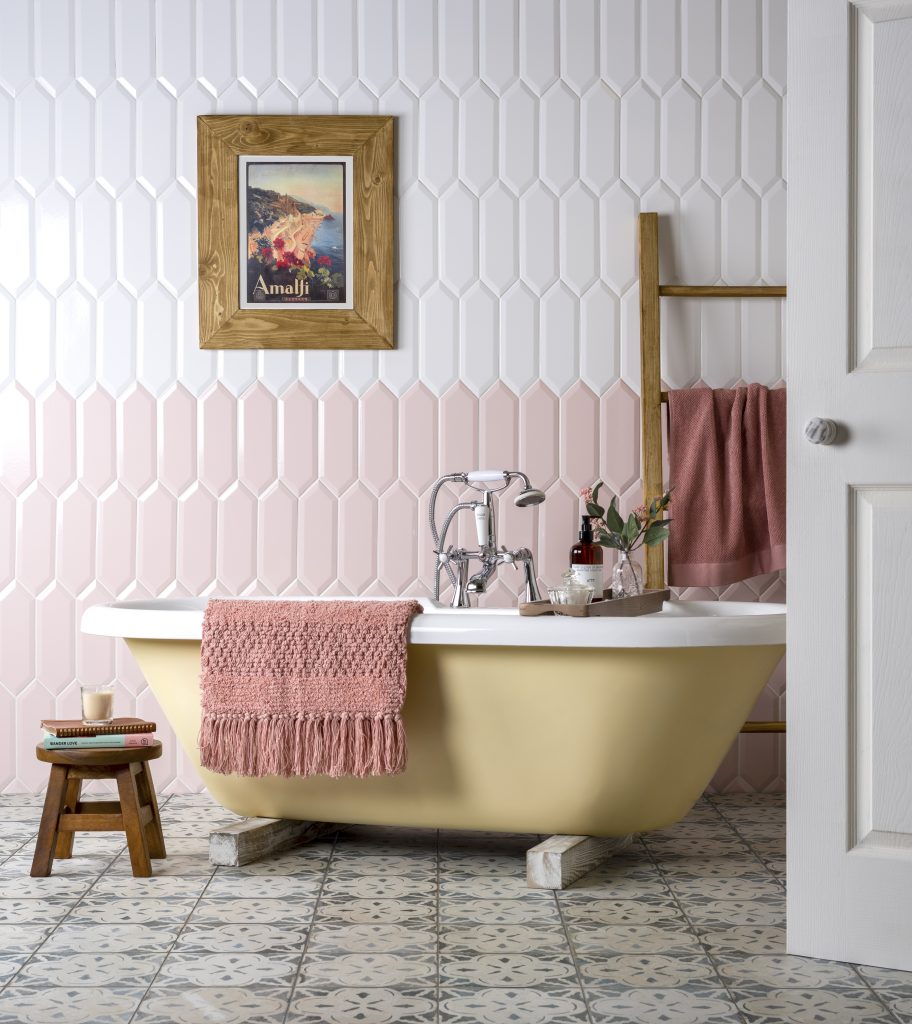 Another new take on the metro tile is the bevelled tile. A cross between brick-shaped and hexagonal tiles, these Pickett™ Bevelled Petal Pink Tiles are perfect for creating an eye-catching feature wall.
Look out for Part 2 of my 2021 tile trends next week.