It's really amazing what a fresh coat of paint can do. Just a few coats of a new colour can completely transform your home. Paint is so versatile and if you hate it, it's easy to put right – just paint over it! Here are a few tips for using paint in your home.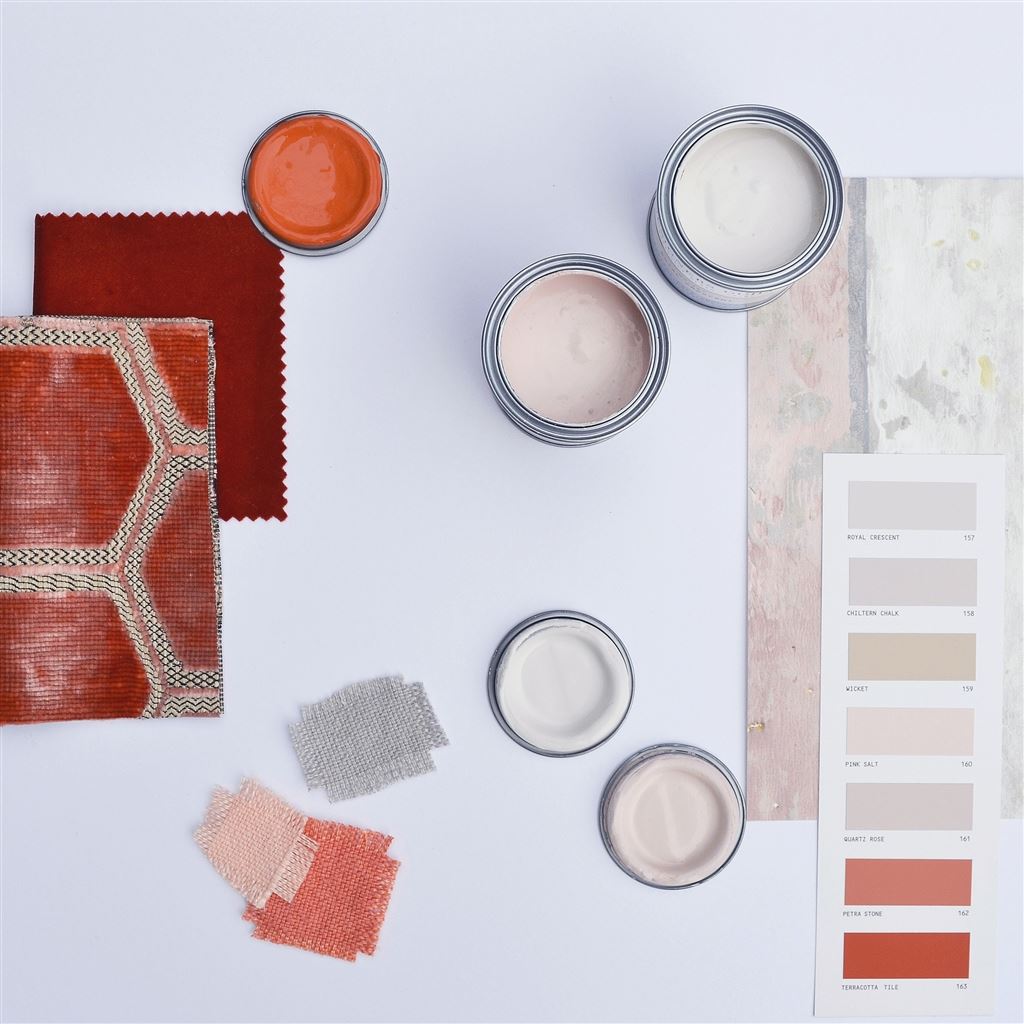 Choosing your colour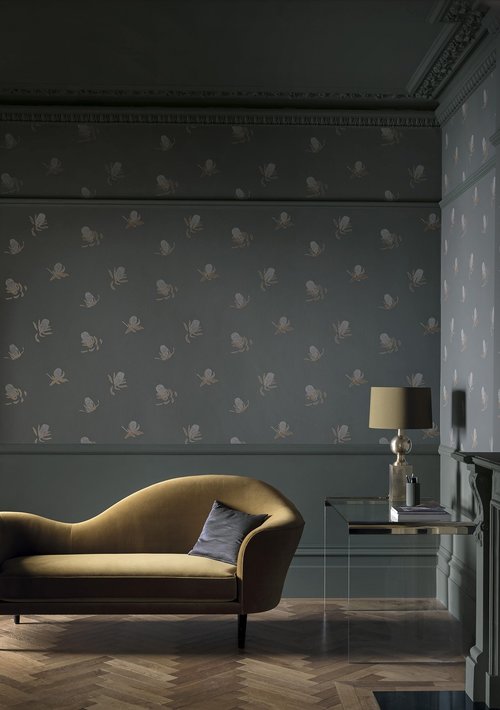 When choosing paint, always start with a base colour. This is the largest area of colour in the room – so it can be the floor or the walls. Once you've chosen your base paint colour, the other colours in your scheme either need to be tonal colours, contrast hues or accent tones. Look at a colour wheel and think what look you are going for. If your base paint colour is blue, for instance, do you want a selection of soft toning blues, a contrasting yellow or a bright pink accent colour?
When choosing paint, think about how you want the space you are decorating to feel. Do you want to feel excited, content, happy, relaxed or comfortable in your room? What will help create that mood? Is it a certain shade or colour that sparks joy? Do you love a country you visit often? Is it a piece of artwork or photograph you love? A favourite film or outfit in your wardrobe? That's your inspiration for choosing your paint colour!
Using paint to transform or to refresh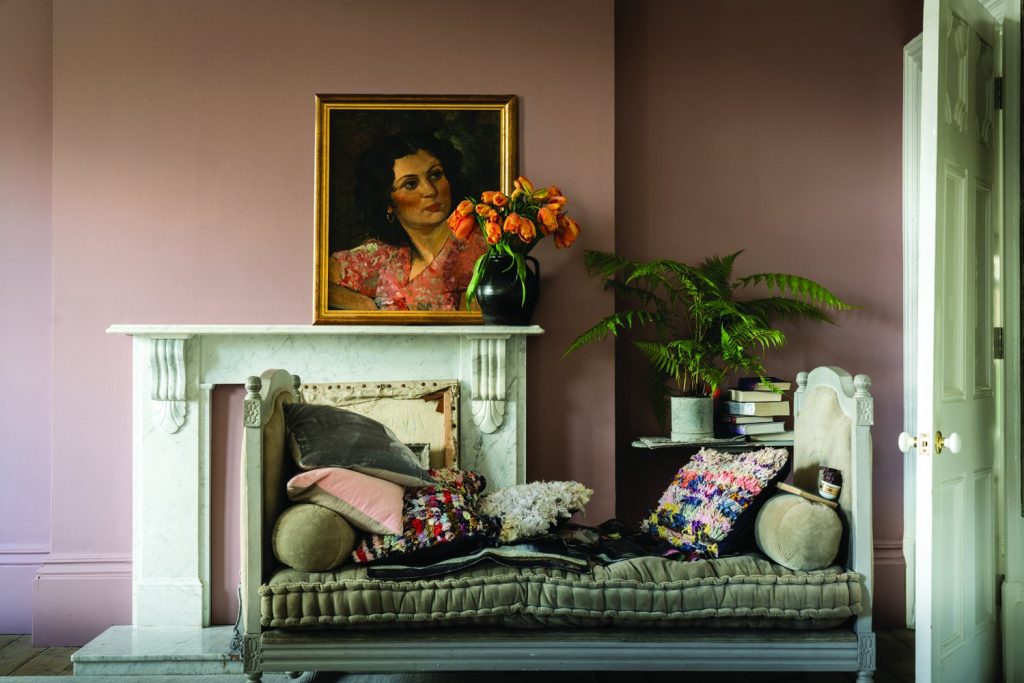 Painting an accent wall is one of the quickest and easiest ways to totally transform a room with paint. It creates a focal point which provides visual interest to the space. Get creative and paint circles, stripes or geometric patterns. Use paint to create a dramatic backdrop for a gallery wall or plant collection.
Colour isn't just for walls. A fun way of introducing colour is to paint your woodwork. Think pink skirting boards and doors in an otherwise neutral room or a bright yellow ceiling in a white space.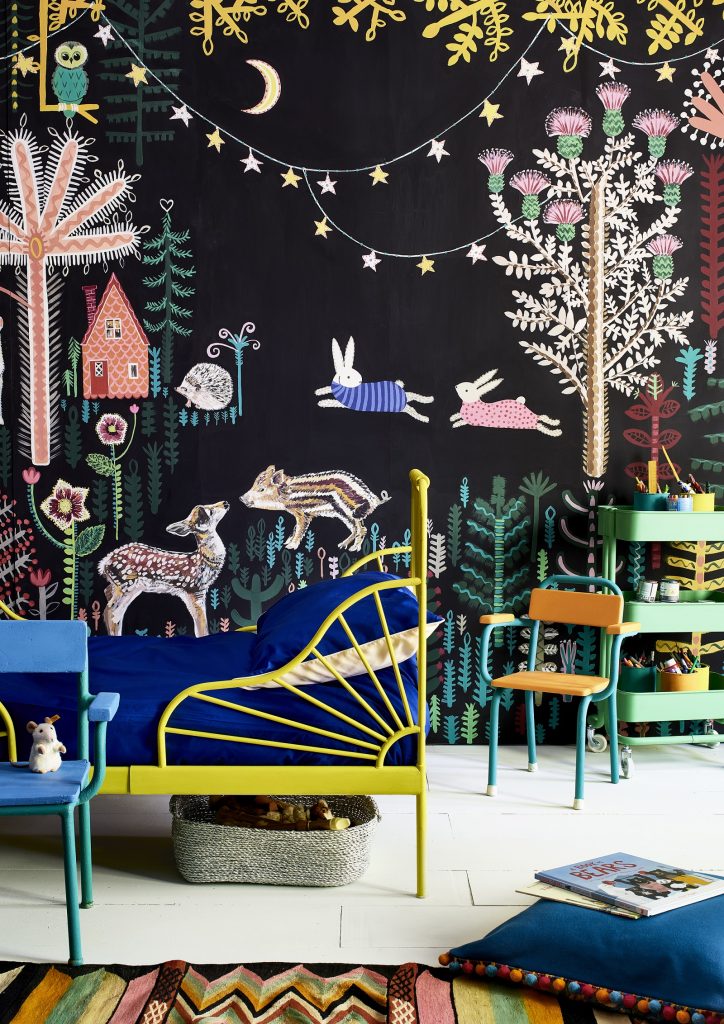 If you're creative, why not paint a mural? Trace your design out on the wall and use tester pots to create a totally bespoke design. I love this idea for a children's room. Go big and let your imagination run free. You'll be creating your own story through painting.
Using more than one paint colour in a room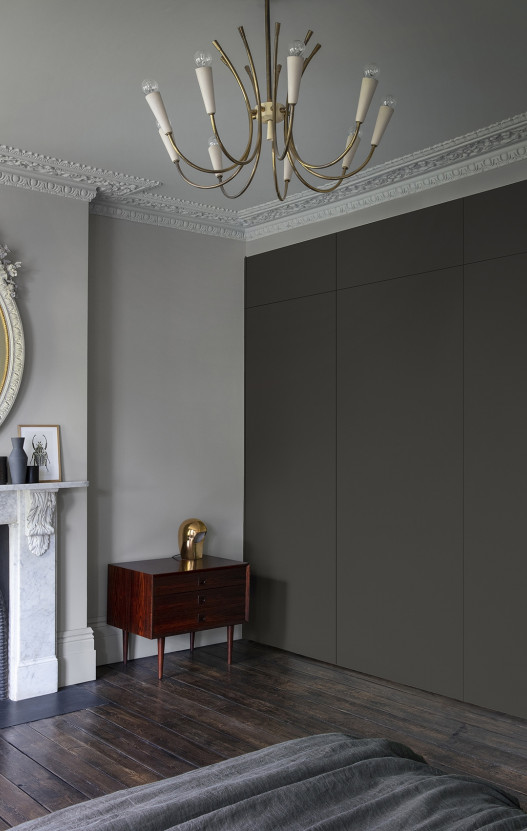 Using more than one shade of paint in a room can feel daunting but paint companies are getting much savvier about helping us create tonal palettes in our homes. You can't go wrong by choosing a palette of colours for your home and using them in every room to give you home a sophisticated considered look. Companies like Little Greene and Paint and Paper Library create collections which work together. Just pick a colour and they show you which other colours work with it.
Combining paint and wallpaper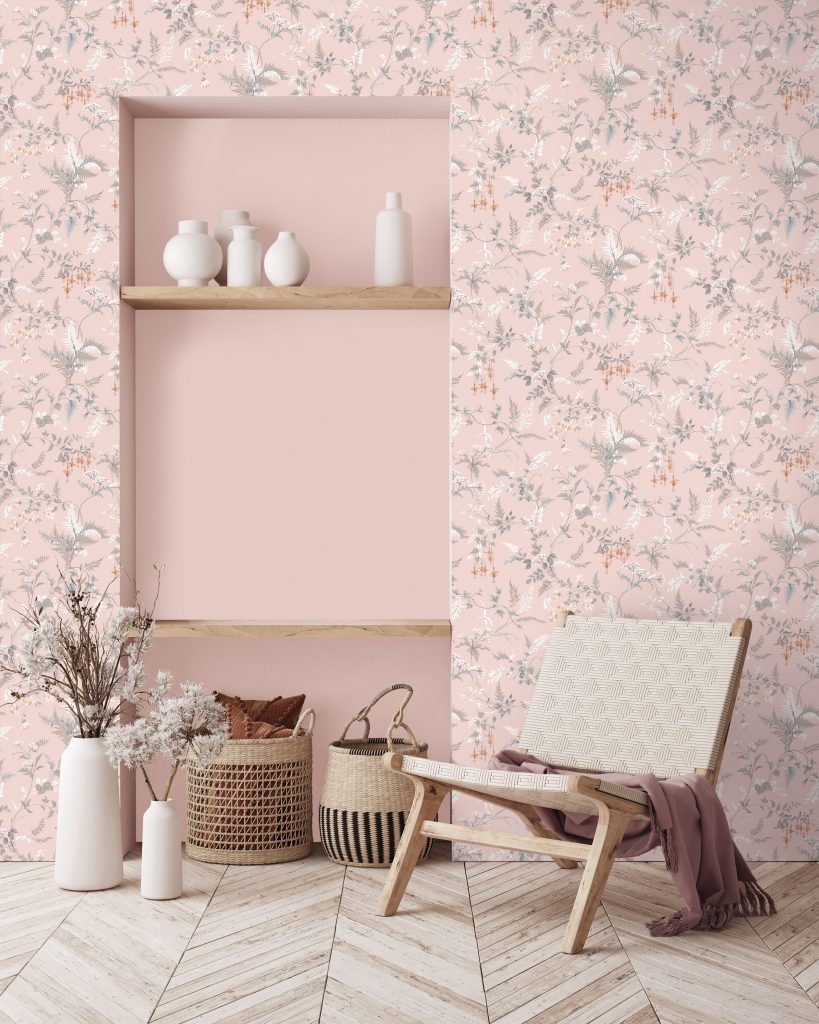 Mixing wallpaper and paint is a great way to create contrast and interest in a room. I like to paper one wall in a really gorgeous expensive designer wallpaper and paint the rest of the room in its background colour, so it blends in perfectly. Use wallpaper in panels or as a headboard and don't be afraid to use more than one wallpaper design in a room; one wall in a flamboyant botanical and another in striped wallpaper can look really striking. Vibrant colour in the home brings me such joy!
Painting furniture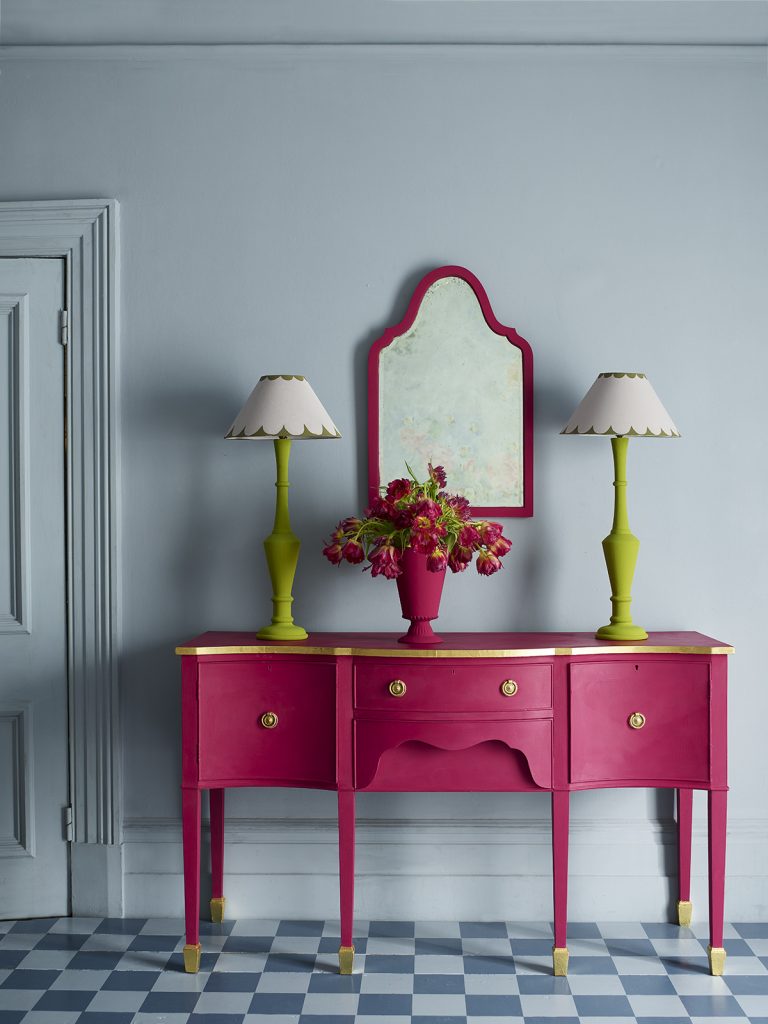 Paint manufacturers are increasingly bringing out paint that can be used to quickly revamp furniture and even fabric.
From dark wooden wardrobes and mix matched chairs to table legs and bedframes, most furniture can be painted for a total transformation. Upcycle flea market finds or family hand-me downs to work with the rest of your colour scheme. Paint furniture to blend it to an existing scheme to create a cohesive look or pick a dramatic accent colour to make a real statement.
Updating your kitchen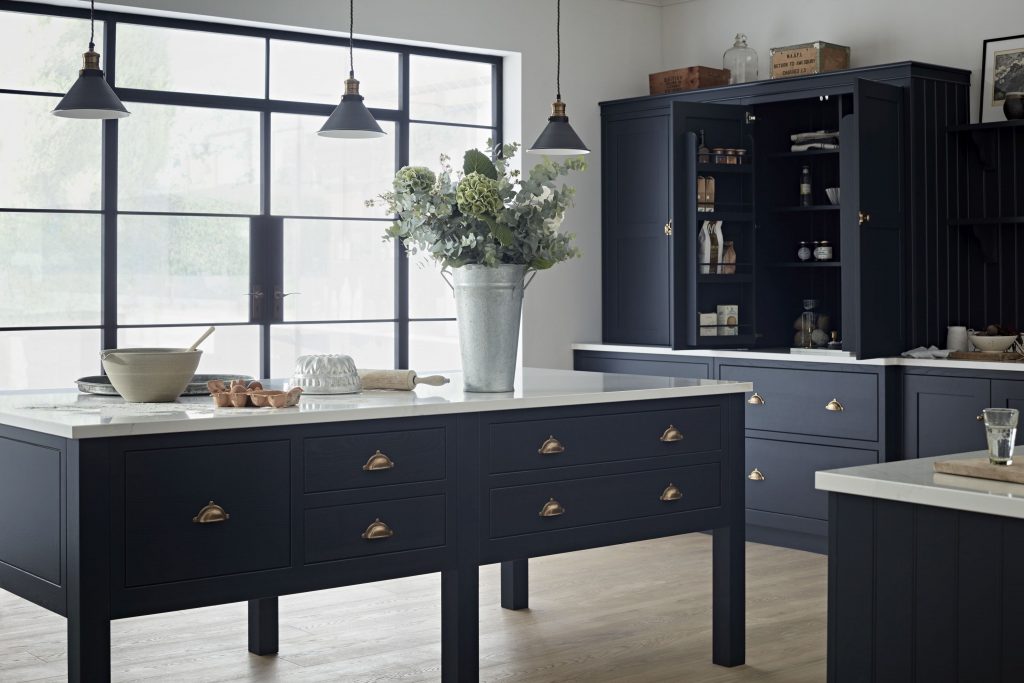 A really big transformation you can make with paint is to repaint your existing kitchen cabinets. It's incredible how changing the colour of your kitchen cabinets can completely change the look of your kitchen. Add some modern knobs and pulls and you'll find your kitchen looks brand new!
Specialist paints mean you can also paint white goods and tiles too. Tired of your old white fridge? Grab a can of paint and paint it mint green for a 50s diner look. Hate your grubby old bathroom tiles? Hand-paint them in a Mexican design using a mix of blues and greens for a completely new look bathroom.
Painting floors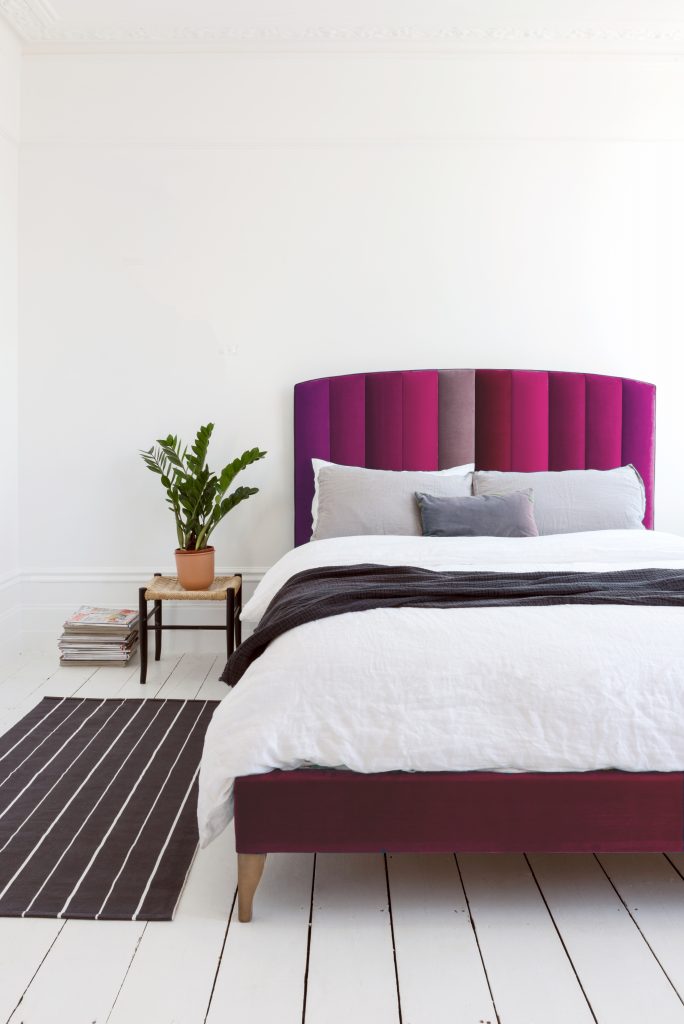 Paint can also transform old wooden floorboards. You can even paint a checkerboard pattern to create a tiled look. Just don't forget to seal and protect the floor before you use it though.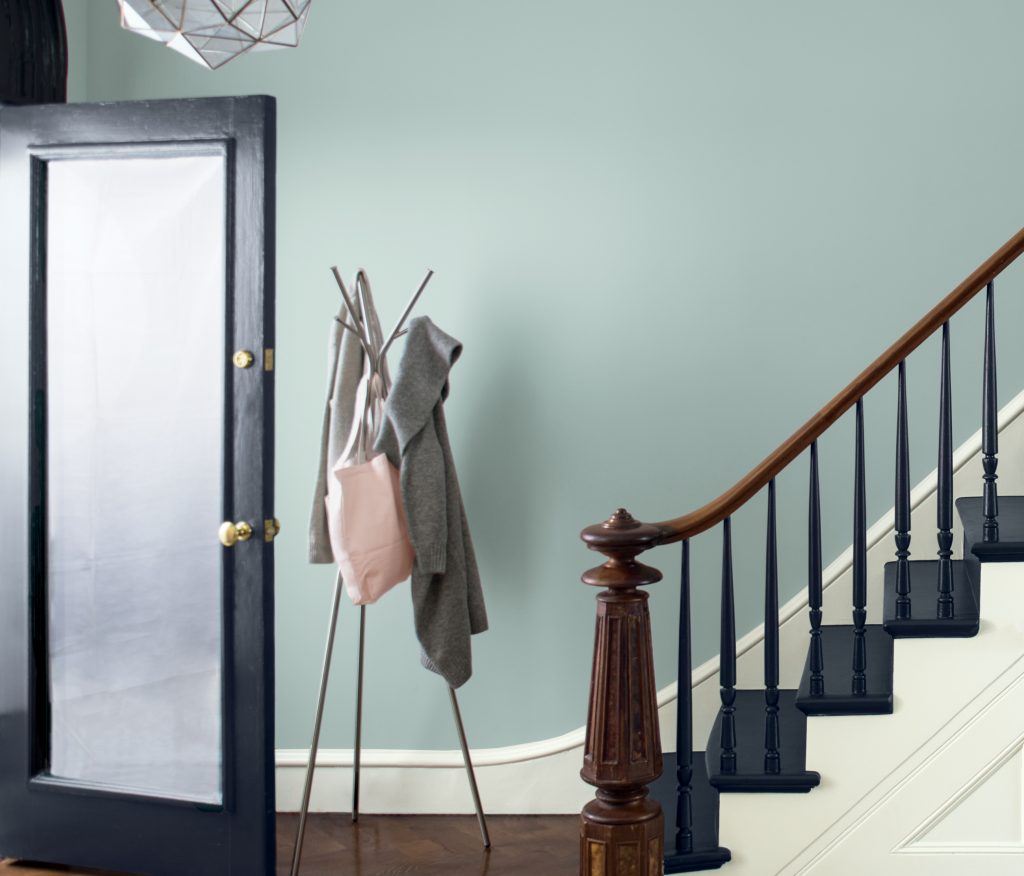 I love how painting stairs can completely change the look of a home. Pull up an old carpet or runner and paint your stairs. You can even paint on a runner, stripes, have different colours on every step, go dark for a dramatic look or light to open up your whole hallway.
Using paint outside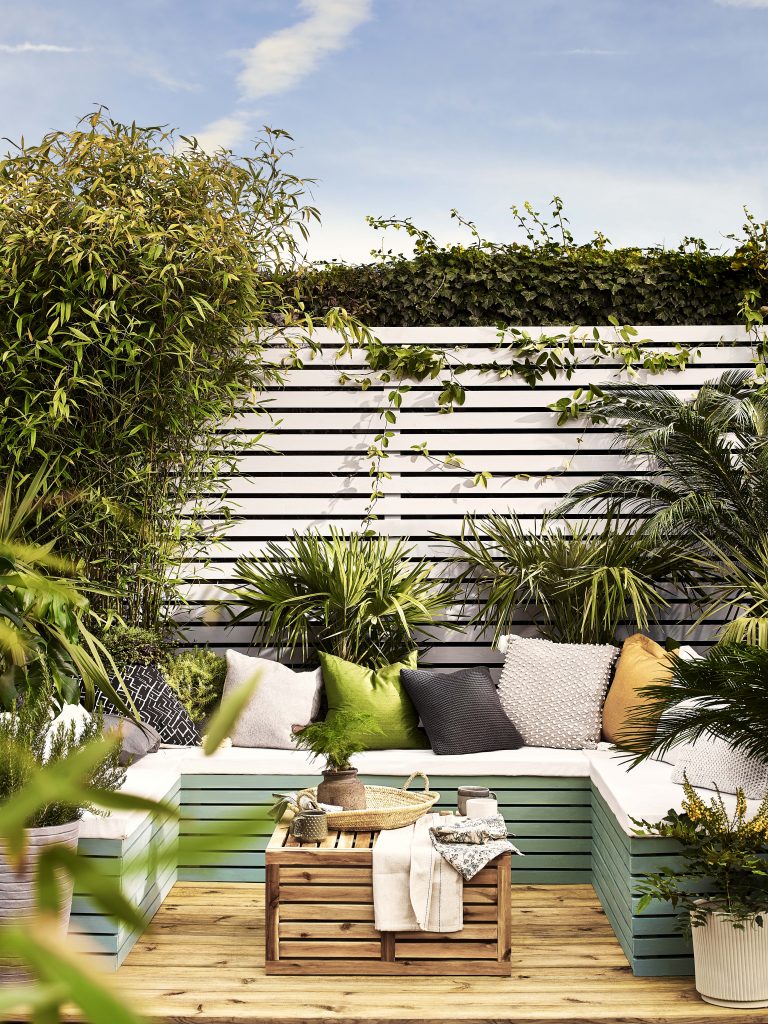 Adding a lick of paint isn't just for indoors. You can really get creative and bring colour and style to your outdoor space with paint. Decorate your garden as you would a room in your house. There are lots of places where paint can have a huge impact, from your walls and fences to your garden furniture and decking.
Many of us having wooden fencing – it's a practical and cost-effective way of creating a garden boundary but it can look dull. Simply painting your fence can transform it into a stylish frame for you garden. Soft greens give a country garden look while dark grey is great for urban spaces.
It's really amazing what a fresh coat of paint can do. Just a few coats of a new colour can completely transform your home.