Tiles are wonderful to look at and can be used in almost every room in the house, Here is part 2 of my round up of inspiring tile trends for 2021.
Bevelled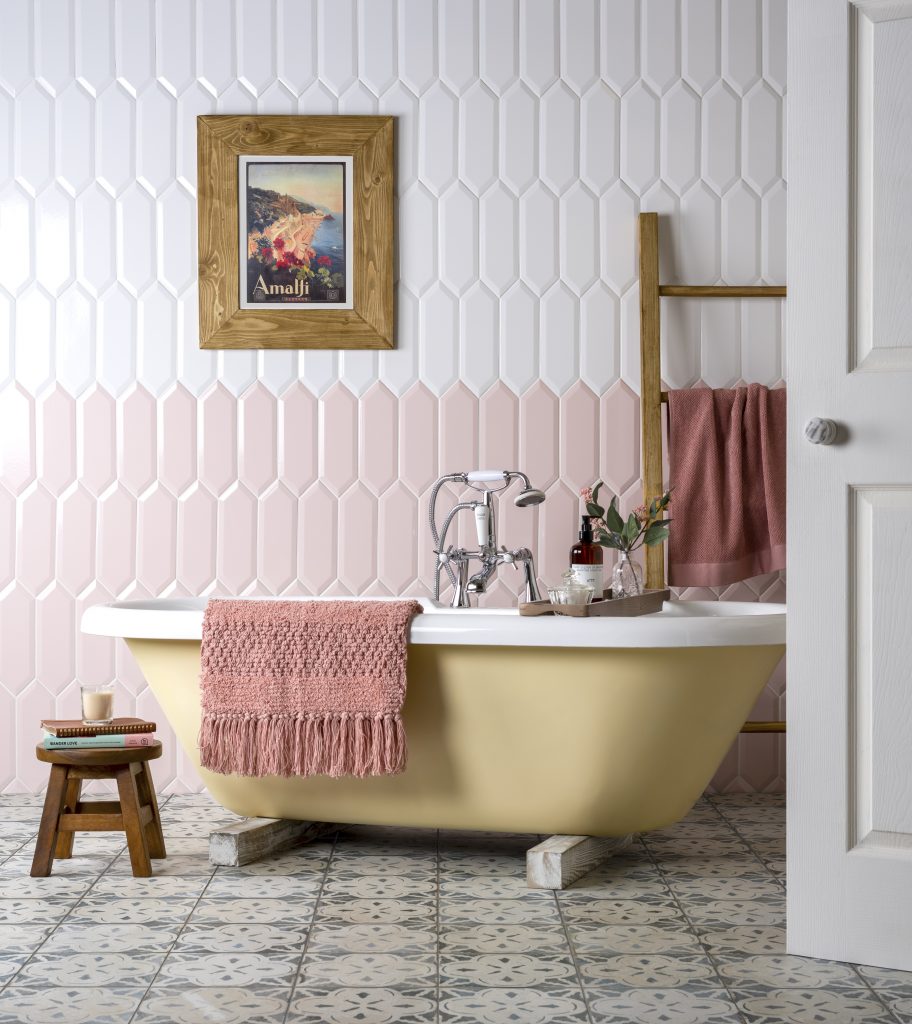 Another new take on the metro tile is the bevelled tile which gives them extra definition. A cross between brick-shaped and hexagonal tiles, these Pickett™ Tiles are perfect for creating an eye-catching feature wall. 
Mosaic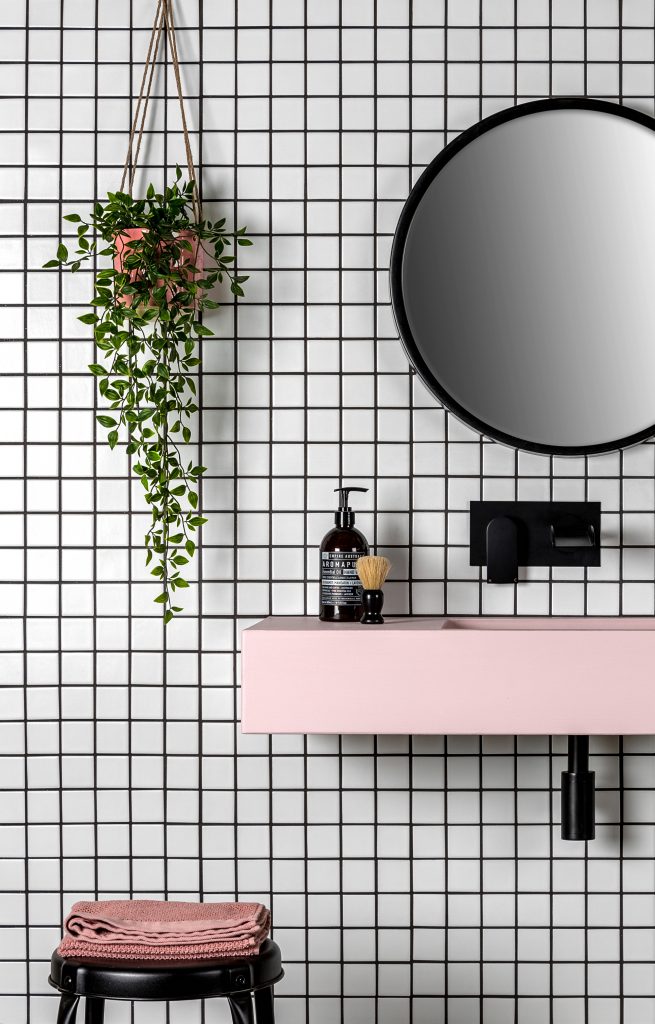 These Bijou Square Matt White Large Mosaic Tiles will help to make a room seem brighter and larger. They can be used on both wall and floor spaces for a contemporary look.
Glass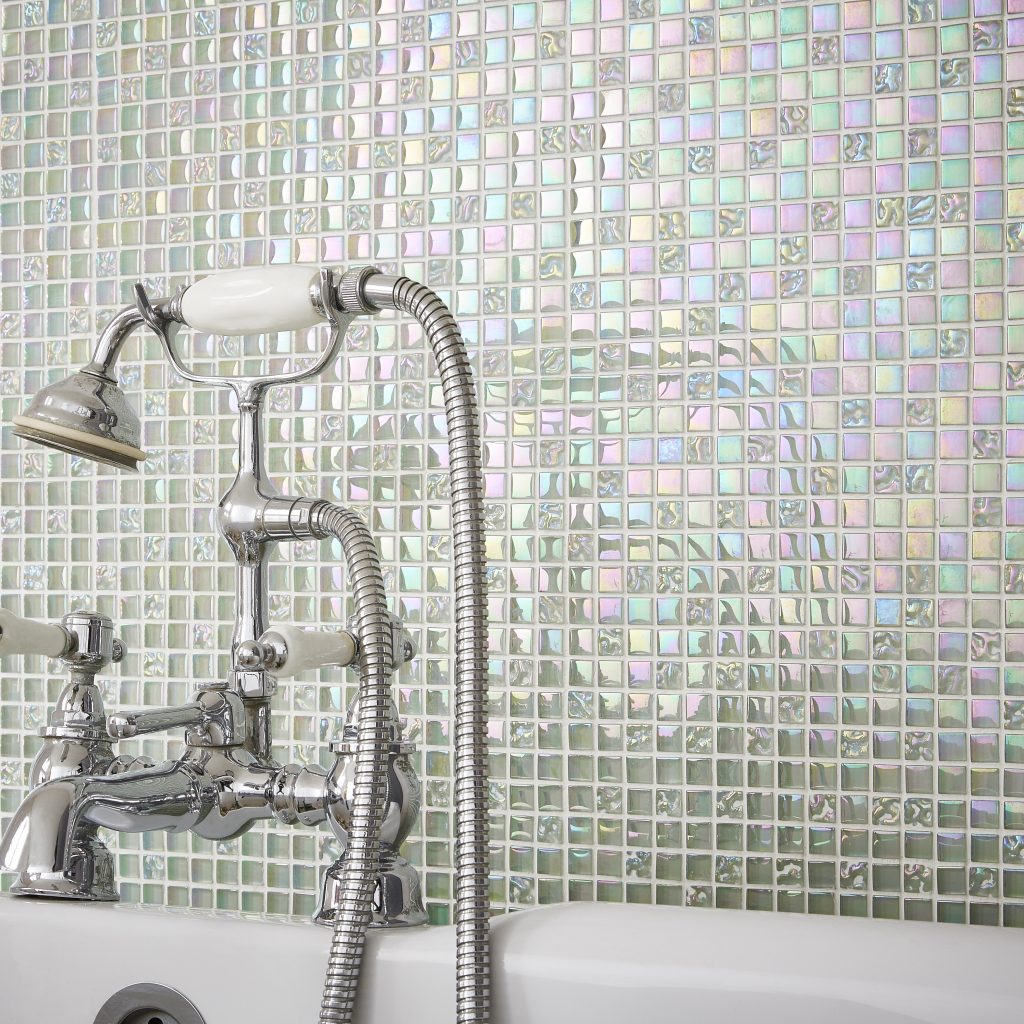 For a glamorous take on the traditional mosaic, these glass tiles have an iridescent finish that 'glistens' with a silvery sheen that looks different from every angle.
Oxidised
These Oaken Teal Oxidised Hexagon Tiles have a warm rusted look, and are perfect for creating a stylish and characterful honeycomb reclaimed vibe. 
Terrazzo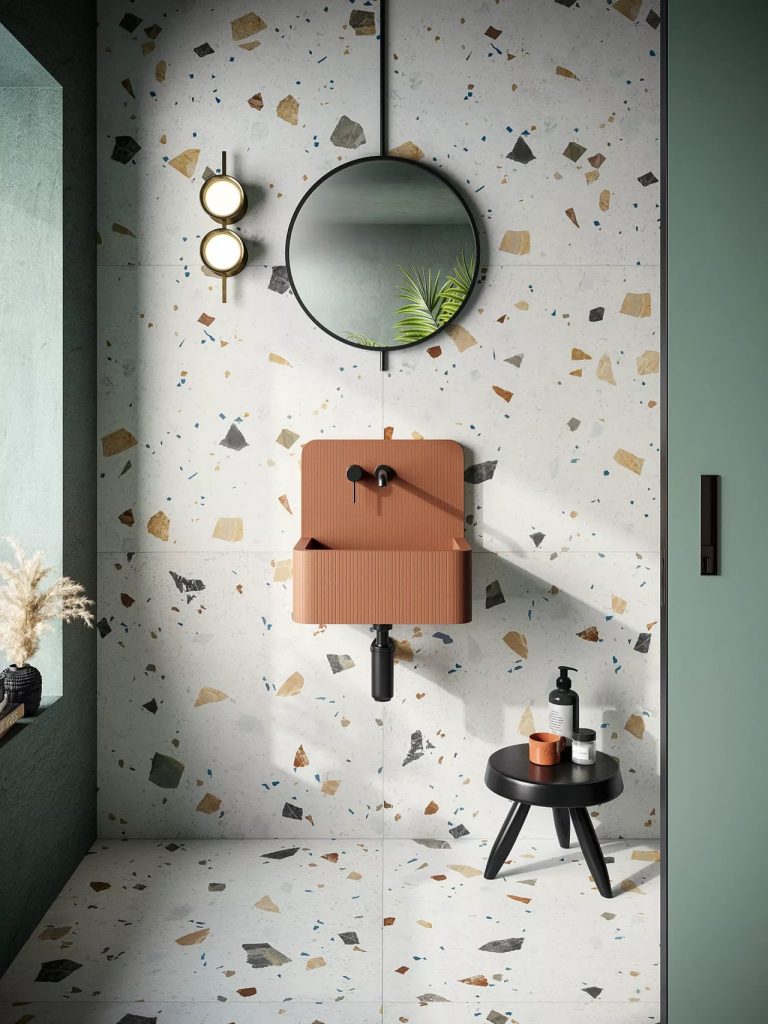 Terrazzo is a massive trend for 2021 and this bold large format porcelain terrazzo with its eye-catching shards can be used alone or combined with other tiles for a statement interior.
Terracotta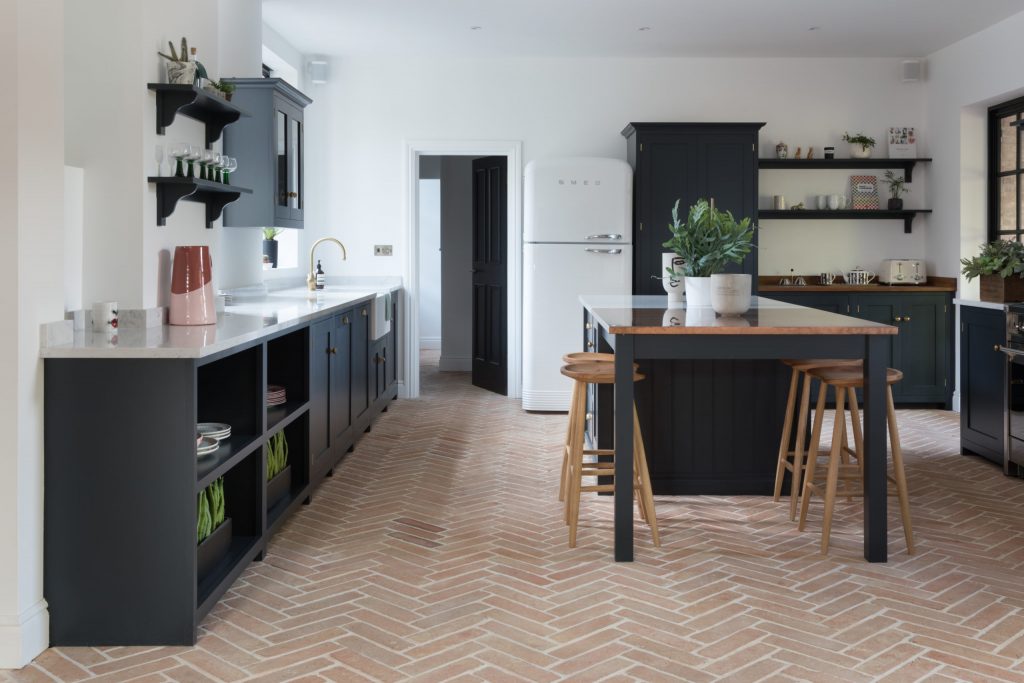 Terracotta tiles are making a comeback. With their warm colours and soft textured finish, they are perfect for that natural earthy look.  
Moroccan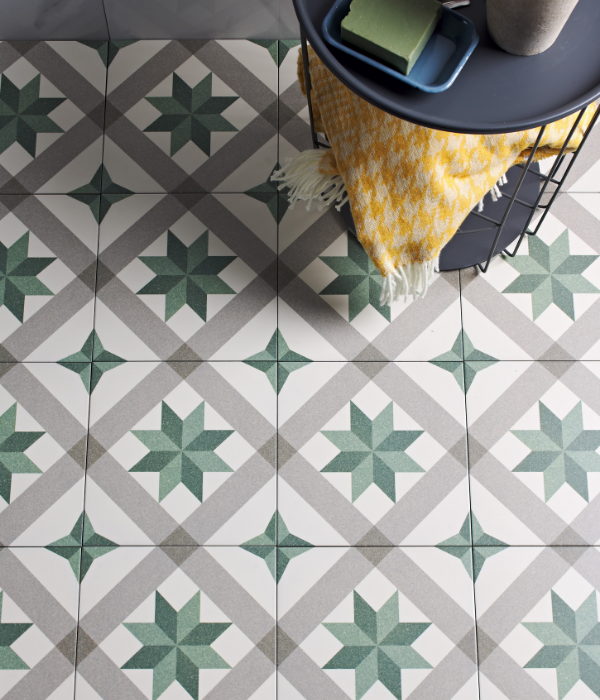 Known for its vibrant colours, intricate designs and mixture of textures, Moroccan tiles are a timeless style that won't date. These Moroccan Impressions Porcelain Joya Green are the perfect way to add an exotic touch to a room.
Art Deco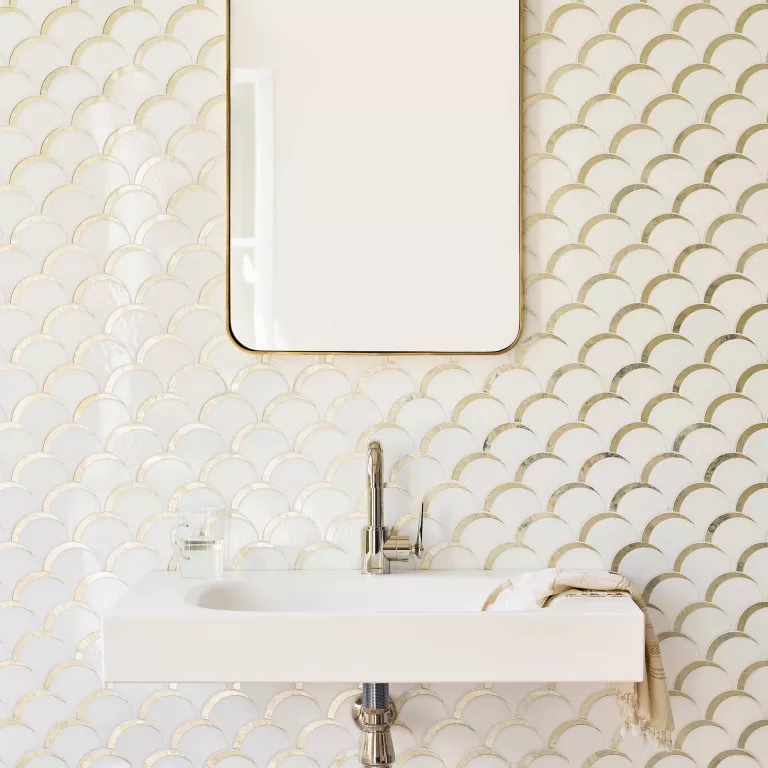 Decorative Art Deco fan shapes are very popular in 2021. These Fired Earth High Society Glass Gatsby tiles with gold crescent moon shaping and luxurious marble details are super glam. 
I hope this round up of tile trends has inspired you to look at tiles with a fresh eye.