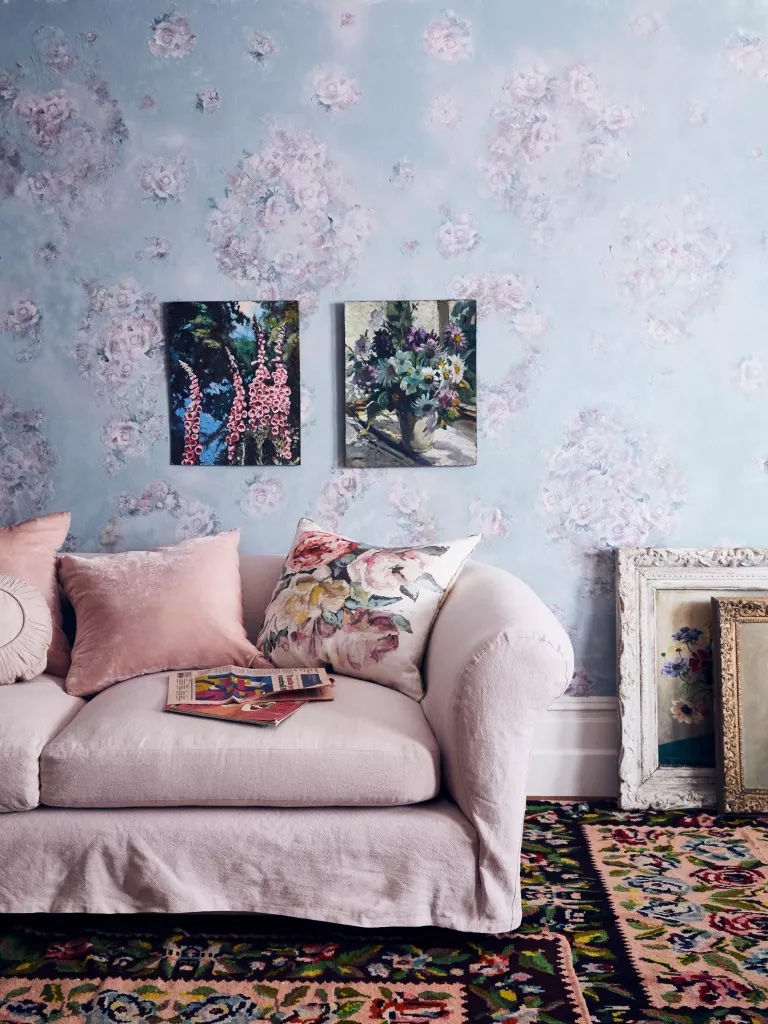 Wallpaper adds instant style to your home. From traditional florals to contemporary geometrics and tropical botanicals or animal motifs, there is something for everyone.
Wallpaper is one of the easiest ways to add impact to your walls and is a sure-fire way to make an impact in your home. These are some of the key wallpaper trends to look out for in 2021.
Floral
Florals are big news for interiors and floral wallpaper works with any decorative style – whether it's vintage, retro or contemporary. The key to making florals work is to focus on the scale of the flowers in the pattern. Large flowers can make small rooms look smaller so choose delicate designs like this pretty floral from Miss Print to create an illusion of space.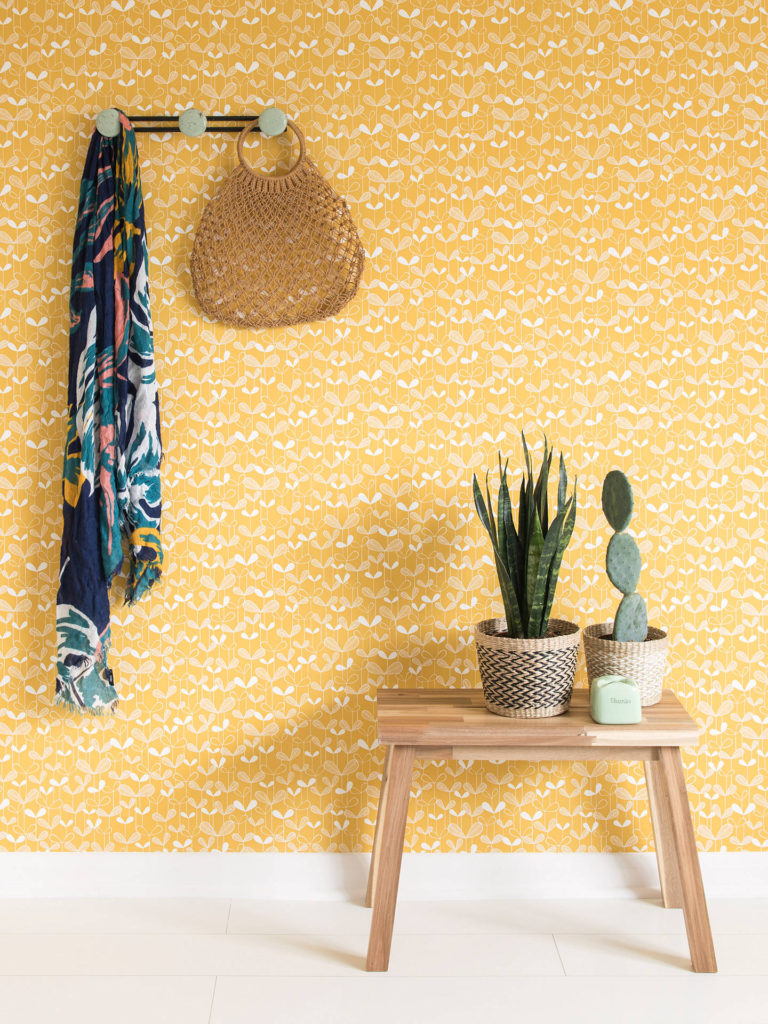 Tropical botanicals
Although classic floral designs continue to be a popular choice, many people are being more daring and choosing bold tropical prints featuring classic palms and exotic botanicals.
Playful parrots, bounteous blooms and gorgeous botanicals in a hot pink colourway on this Parrot Talk wallpaper will create a real statement in any room.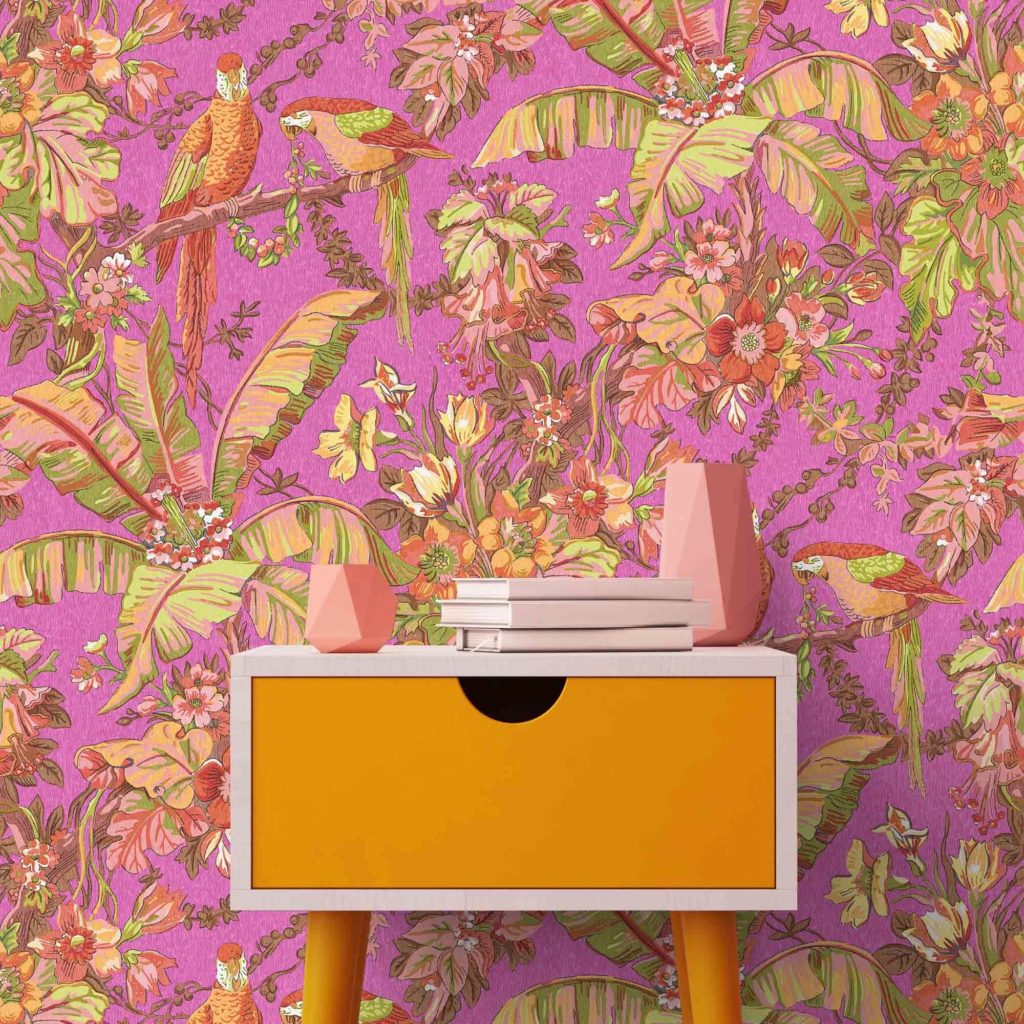 Geometric
Sharp geometric styles are still a key trend for wallpaper. Geometric prints give instant art deco glamour to bedrooms and bathrooms.
Suitable for most living areas in your home, this Astral Metallic paper from ilovewallpaper can be used to paper a whole room or ideally a feature wall. The geometric metallic star shapes add life to an already stunning paper.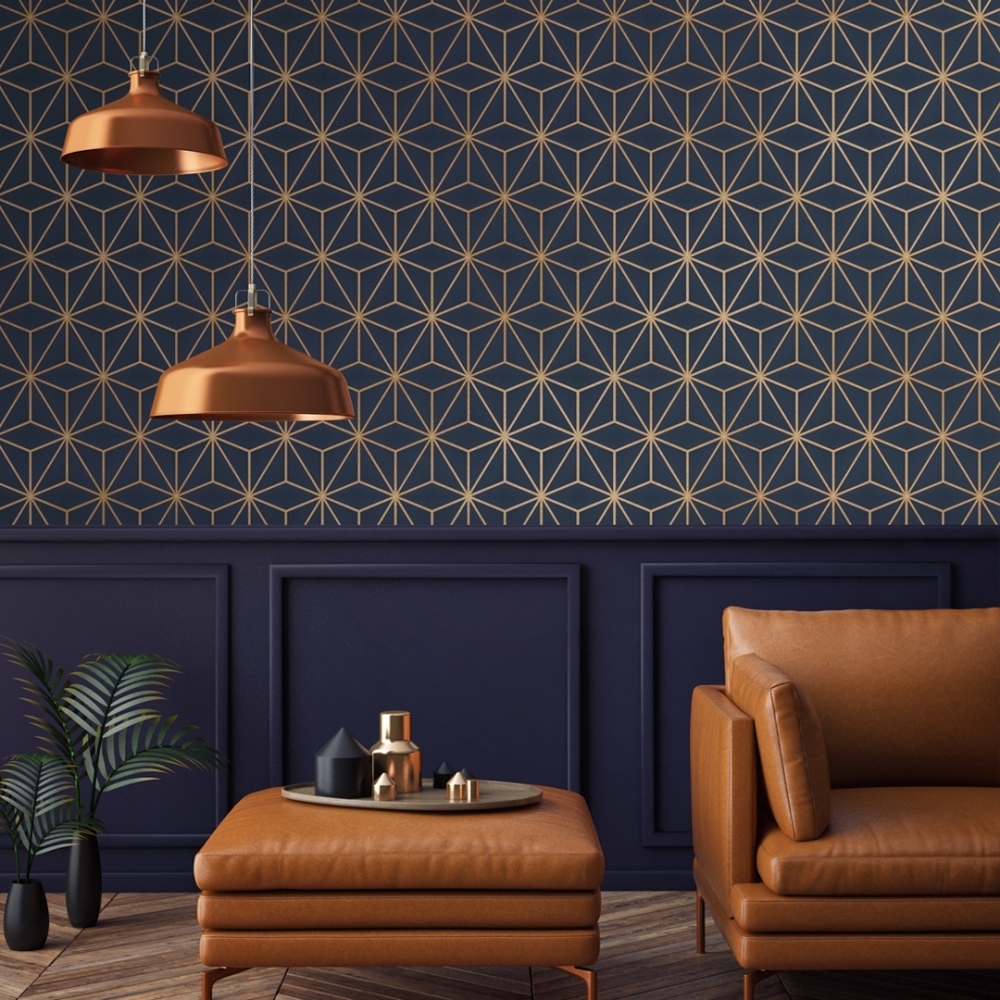 Industrial
Industrial styles feature elements like bricks, concrete and metal which will turn a room with a plain wall into a modern contemporary space. Look for designs that mimic tin ceiling tiles, concrete, or even rusty iron, to create a that cool industrial vibe.
This incredibly realistic brick wallpaper will give any room the New York loft aesthetic.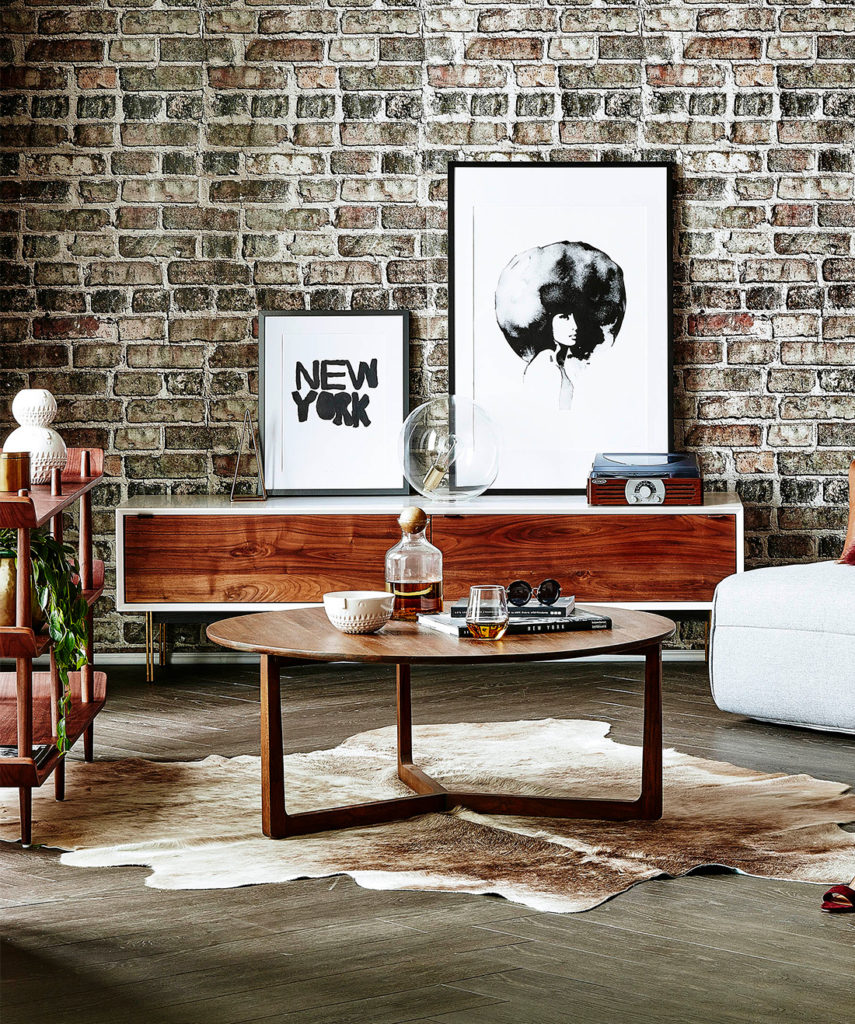 Murals
Wall murals are having a moment with homeowners creating statement feature walls in their homes. Uber-cool designs from Wallsauce include forests, world maps, marbles and dramatic floral arrangements. Easily peeled off, these designs are perfect for kid's rooms, in rental properties or for special occasions.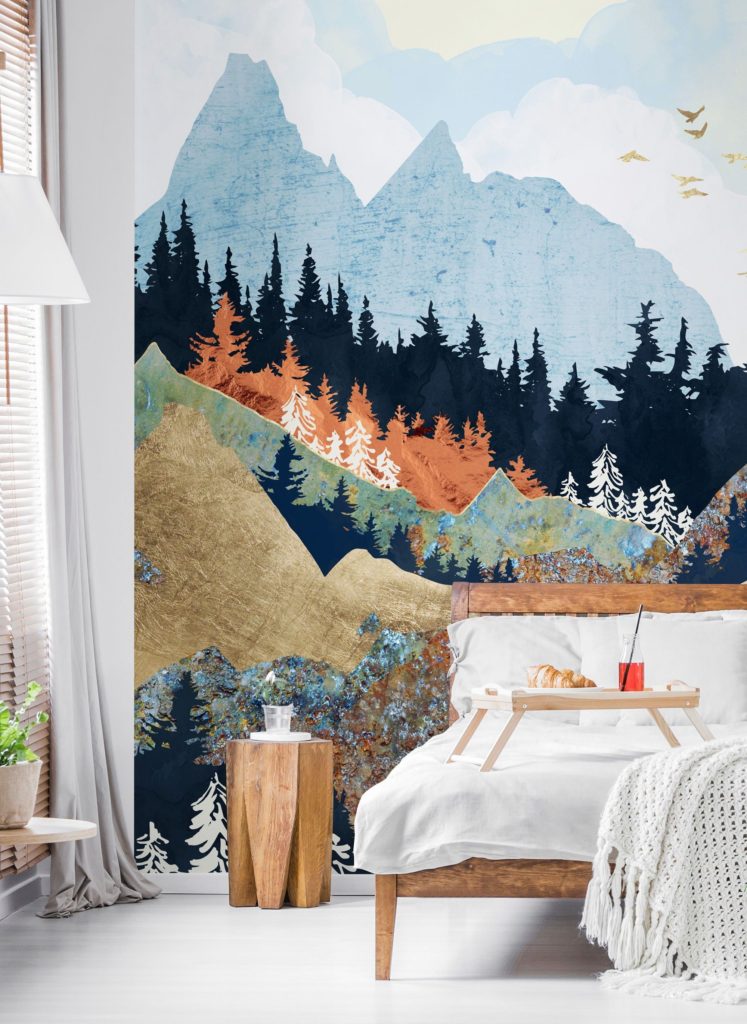 Chinoiserie
Chinoiserie is another wallpaper trend which has been in and out of fashion for many years. Chinoiserie features a pattern that never repeats, and the designs often depict swirling flora and birds. This gorgeous paper from Rockett St George features a dusky pink backdrop adorned with green bamboo and delicately drawn crane birds in white and black. Chinoiserie has been modernised and updated is a fresh new way.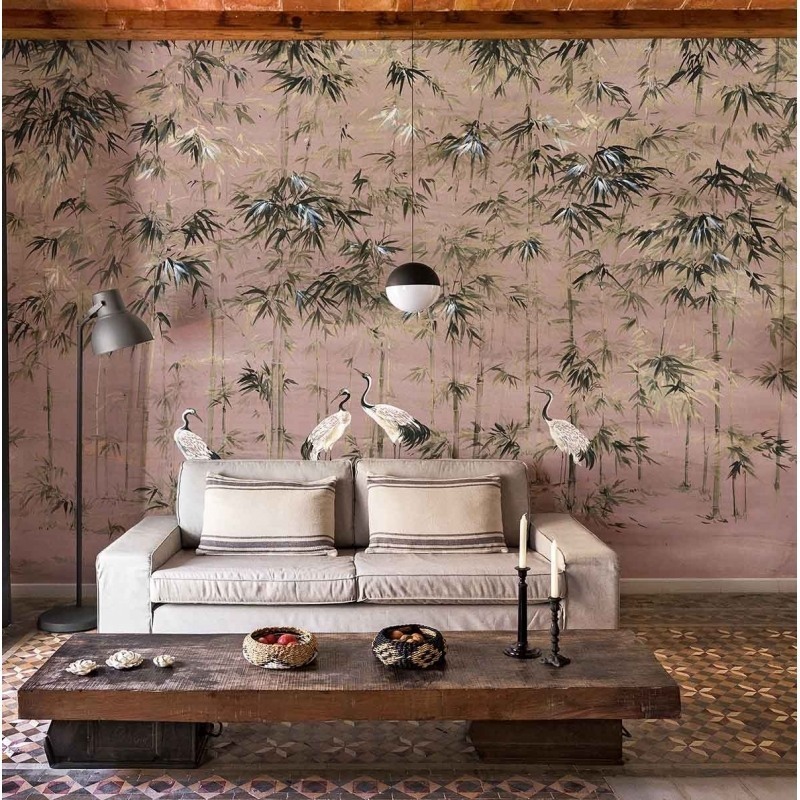 Heritage
During a period of uncertainty, we tend to celebrate heritage designs which have meaning and familiarity.
This year Graham & Brown have named their Wallpaper of the Year 2021 as the Timepiece Amethyst design. The wallpaper pieces together fragments from the extensive Graham & Brown archive to create a mix of floral and geometric designs full of movement, colour and exuberance.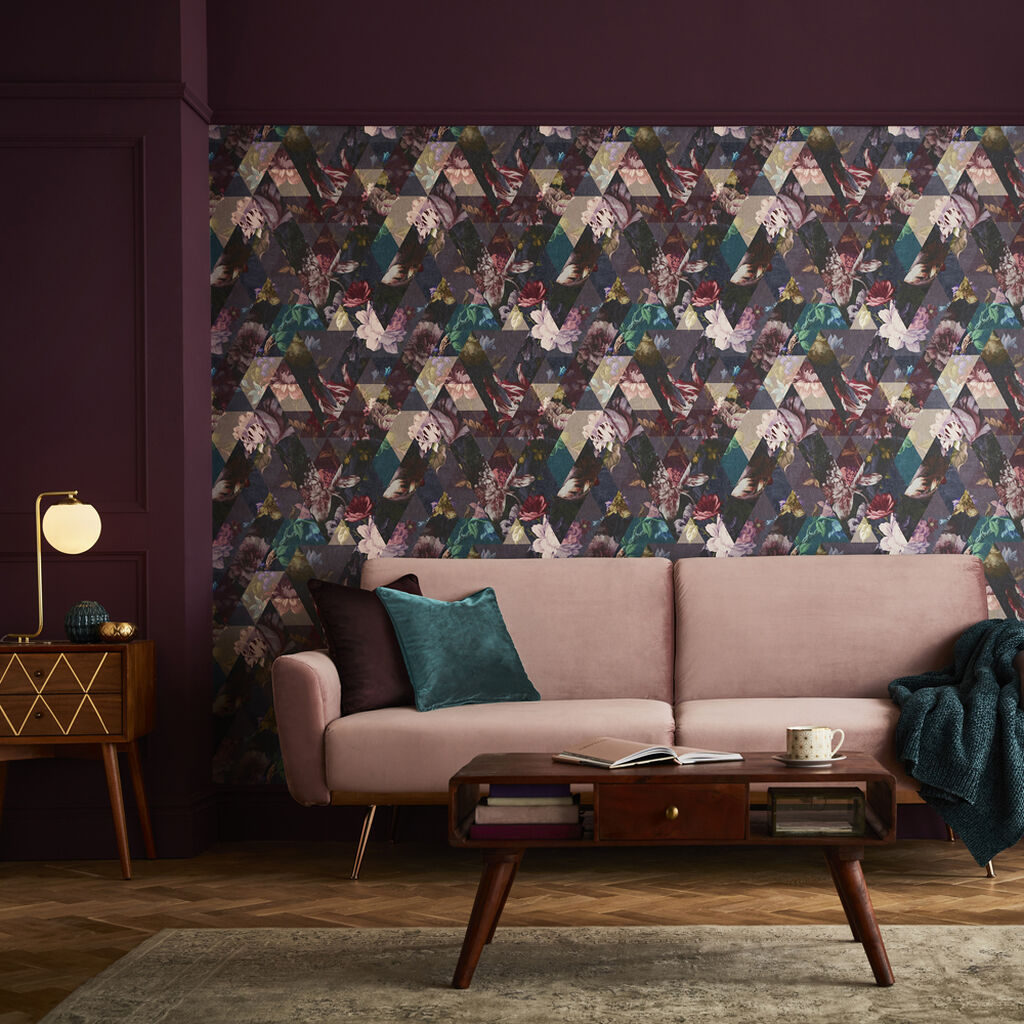 Nature
The trend for bringing the outside in extends to wallpaper designs. A beautiful nature-inspired paper like this Green Fern wallpaper from Rockett St George, featuring bold leaves and ferns, will inject nature into your home all year round and instil a sense of serenity and calm.
Birds & animals
Birds and animals are immensely popular in interior design because of the huge range of styles and colours they offer. They also life and movement to your home. These wallpapers are ideal as a feature wall when used with neutrals, or you can bring the room to life by using them across all four walls.
Divine Savage's iconic Faunacation print features tropical palms, jungle foliage and big cats and combines a bold colour palette of rich blues and reds which would act as a great feature wall. I am using the Divine Savages Nocturnal Faunacation design as fabric panelling (instead of wallpaper) in a current project. Look out for the finished project on my gallery page soon.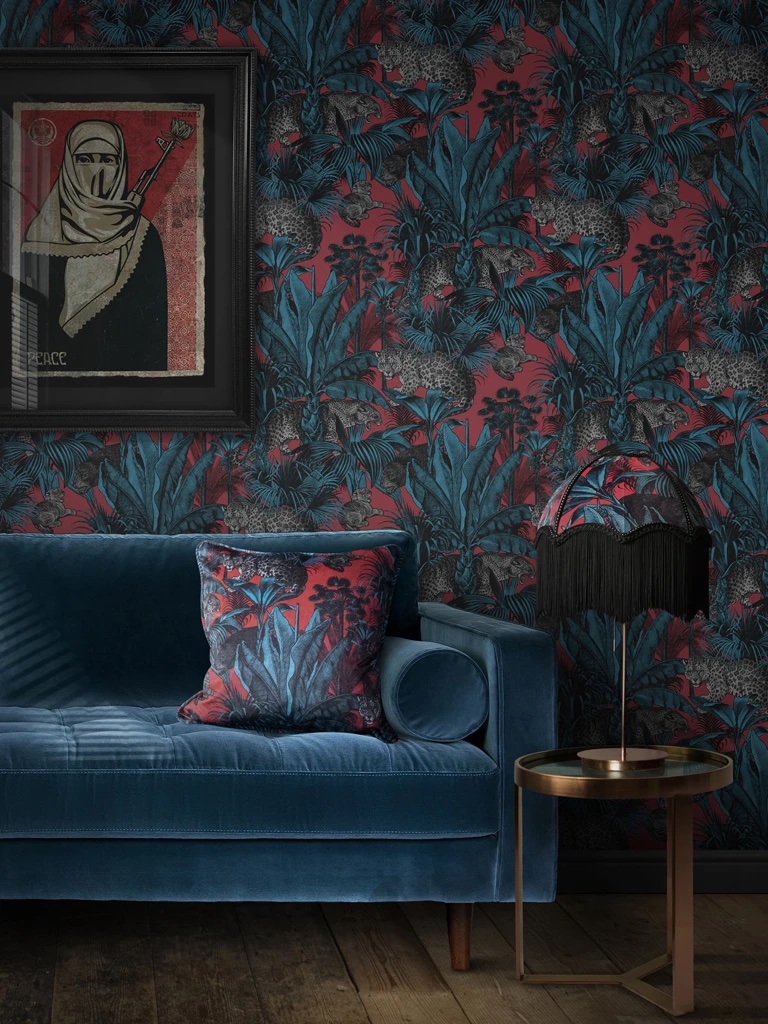 New Chintz
Chintz is making a comeback with cool, young interiors fans. Called 'grandmillenial style', this Instagram-famous look is all about mixing vintage chintzy florals with upcycled furniture and glamorous textiles.
Created by Pearl Lowe for Woodchip and Magnolia, this vintage-inspired print is romantic and whimsical. It's array of colourful florals transport spring gardens in full bloom into the home.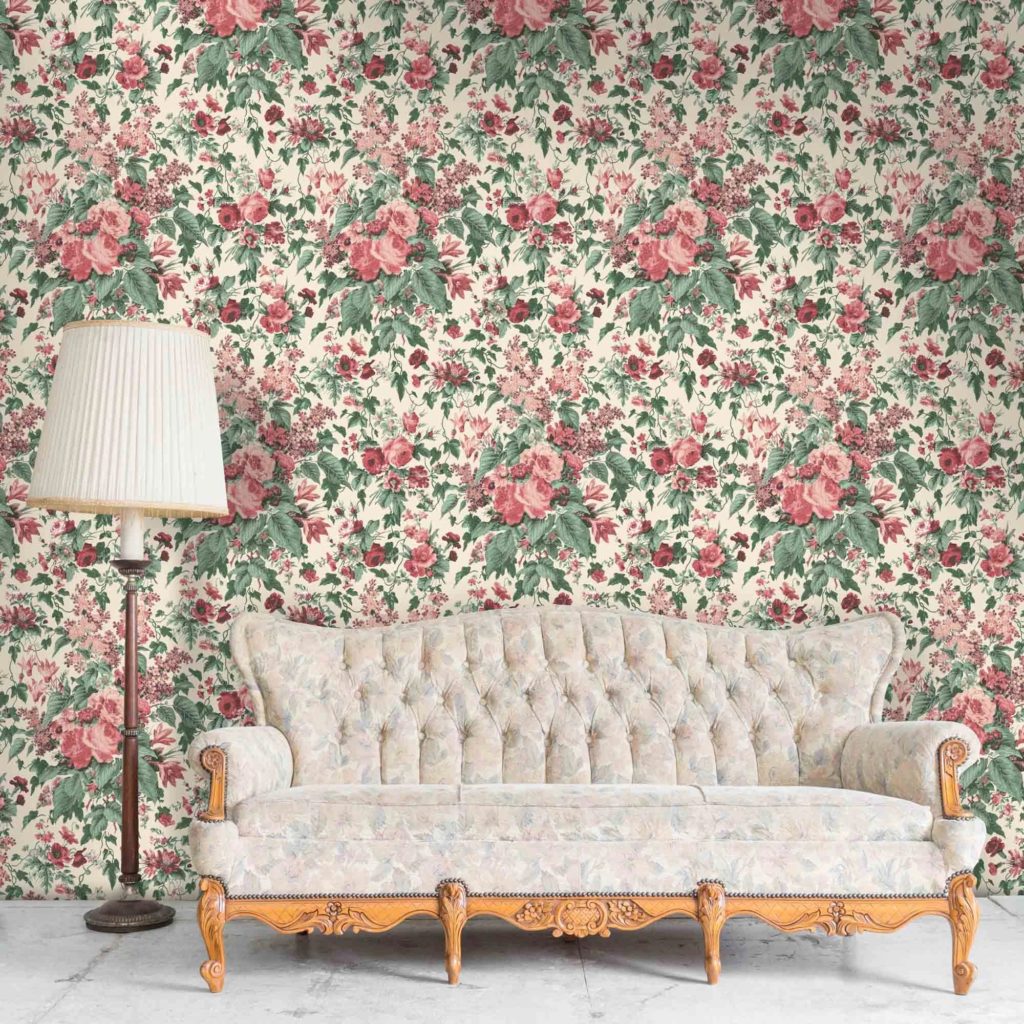 Wallpaper is very much having a moment right now. The right wallpaper can make a real style statement, creating a look that is expressive and personal.