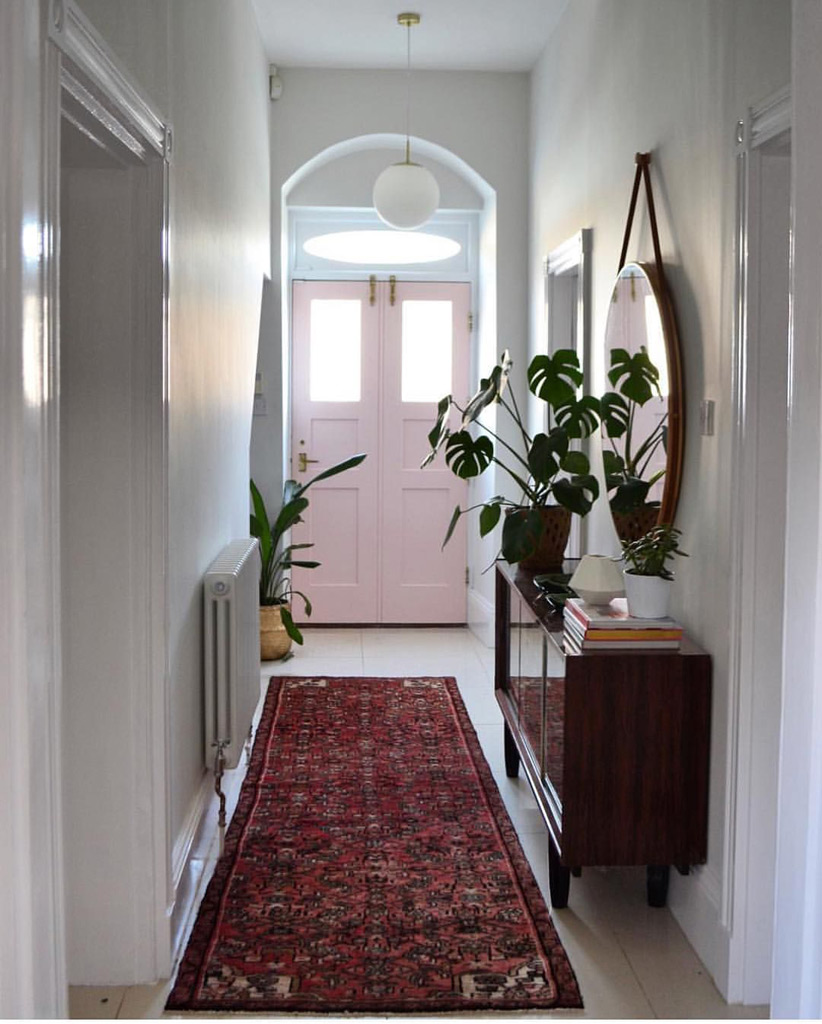 Pink is popping up everywhere in interior design. Pink is no longer seen as a colour for little girls' bedrooms – it's a colour that can be sophisticated, quirky, relaxing or sexy.
A lighter pink is soft, delicate and tranquil, whilst a bright magenta or fuchsia looks strong and chic. Use the right shade of pink and it will make any room look fresh, modern and grown-up. Here are my top 15 tips and tricks as a starting point for using pink in your home.
Go for a pink statement sofa
Give your room an injection of colour with a pink sofa in a bright hue or dusty rose. A pink sofa looks great when it's completely unexpected, like in a modern space, and I love the luxe look of a pink velvet sofa.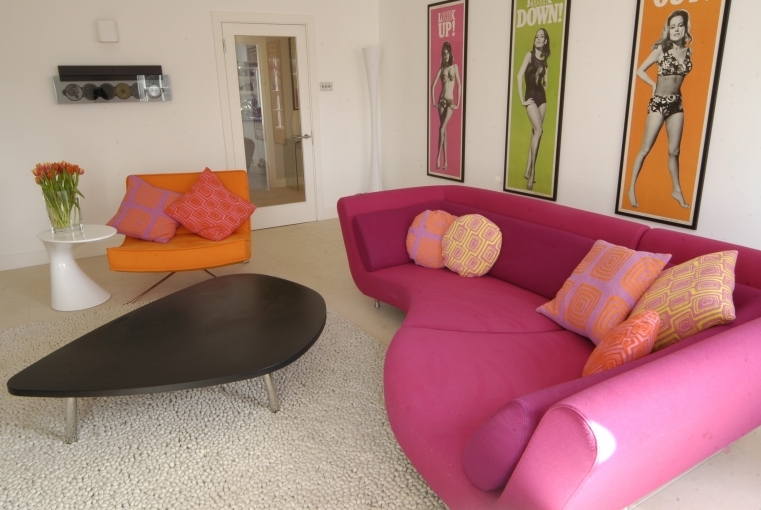 Paint your walls pink
Pink walls can make a statement or can be calm and neutral if you choose a soft pink. Go bold in dining rooms and hallways and use a pale pink like Farrow & Ball's Sulking Room Pink in bedrooms, living rooms or bathrooms; it's a romantic muted rose that is incredibly easy to use with complementary tones.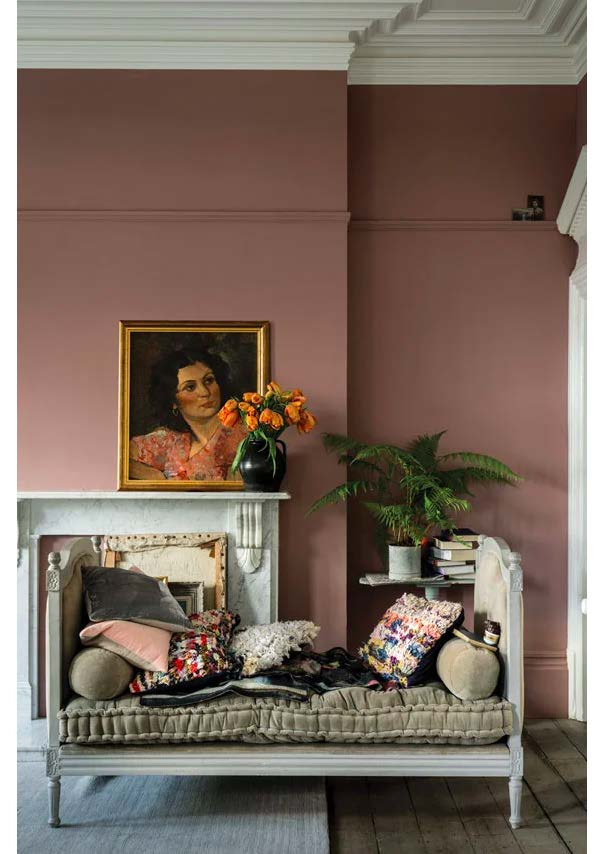 Make a statement with pink wallpaper
From subtle pink to hot pink, a pink wallpaper will add a touch of drama to your home. It's a wonderfully versatile colour which can look pretty, vintage, dramatic or rock n' roll depending on the pattern you choose. I love Divine Savage's Crane Fonda wallpaper featuring a fabulous grey crowned crane amongst lush palm trees in a gorgeous soft coral colourway.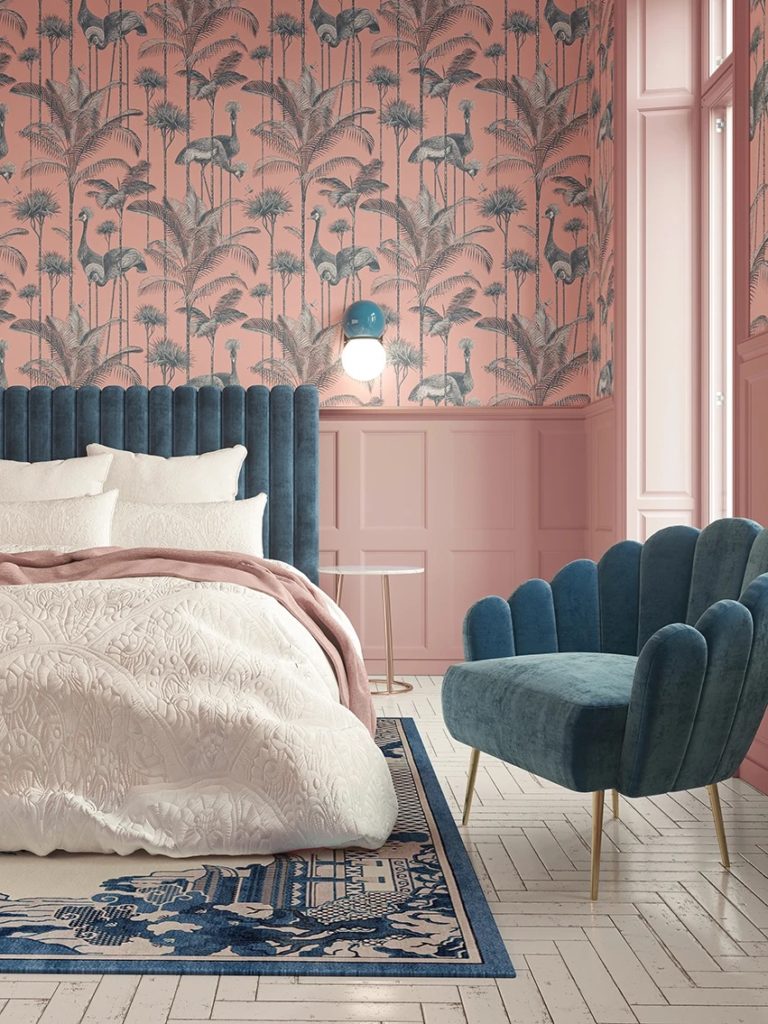 Pink cushions add a splash of colour
If a pink wall or sofa are a bit too much for you, a few pink cushions will look fresh and fun on a living room sofa or a bed. These small soft cotton velvet cushions in fuchsia from Graham & Green will add a splash of eye-catching colour to your space.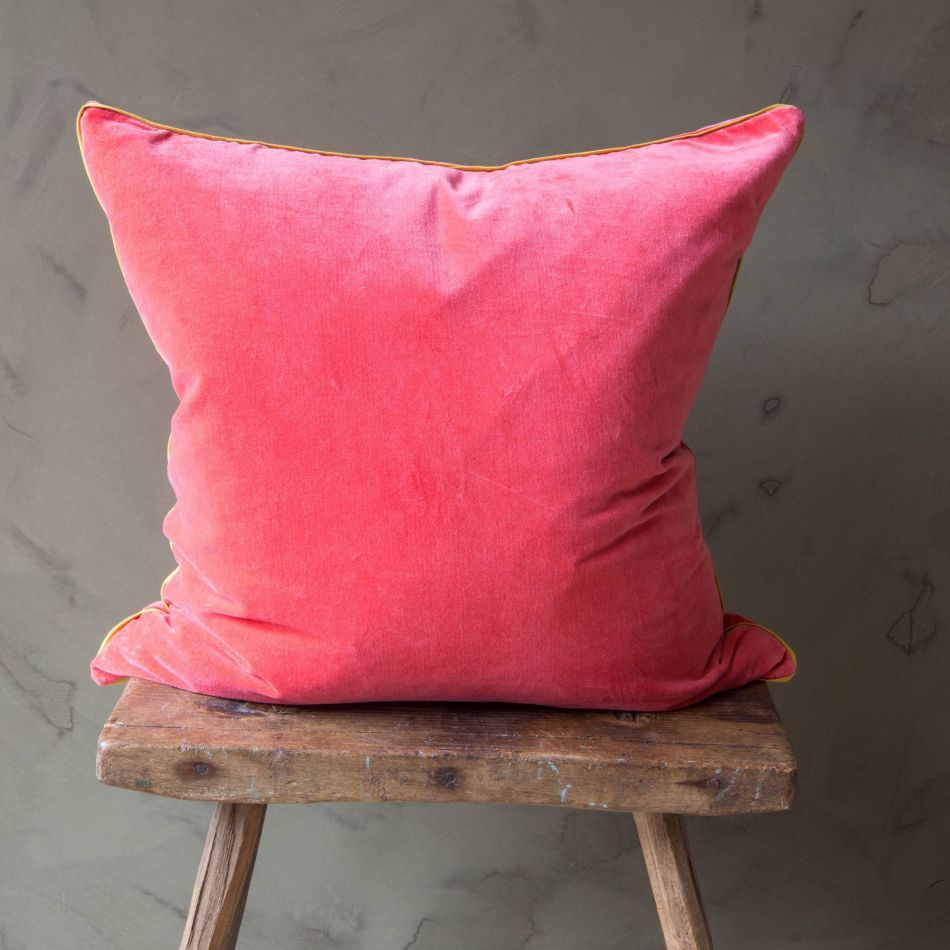 Add a pink neon sign for rock'n'roll chic
Buy a personalised neon sign and make it the focal point of your kitchen, put it above your bed, or hang it in your living room. It will add a bit of unique punky chic to your room.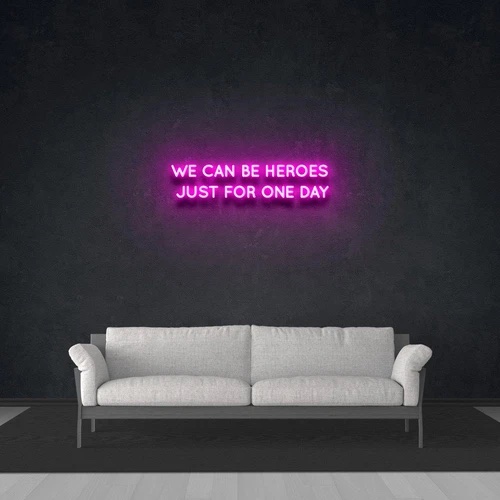 Choose pink artwork
Make a piece of artwork featuring pink the focal point of a room in your home. These graphic pink leaf illustrations, inspired by the French artist Henri Matisse, are a great choice if you want to bring colour into your home.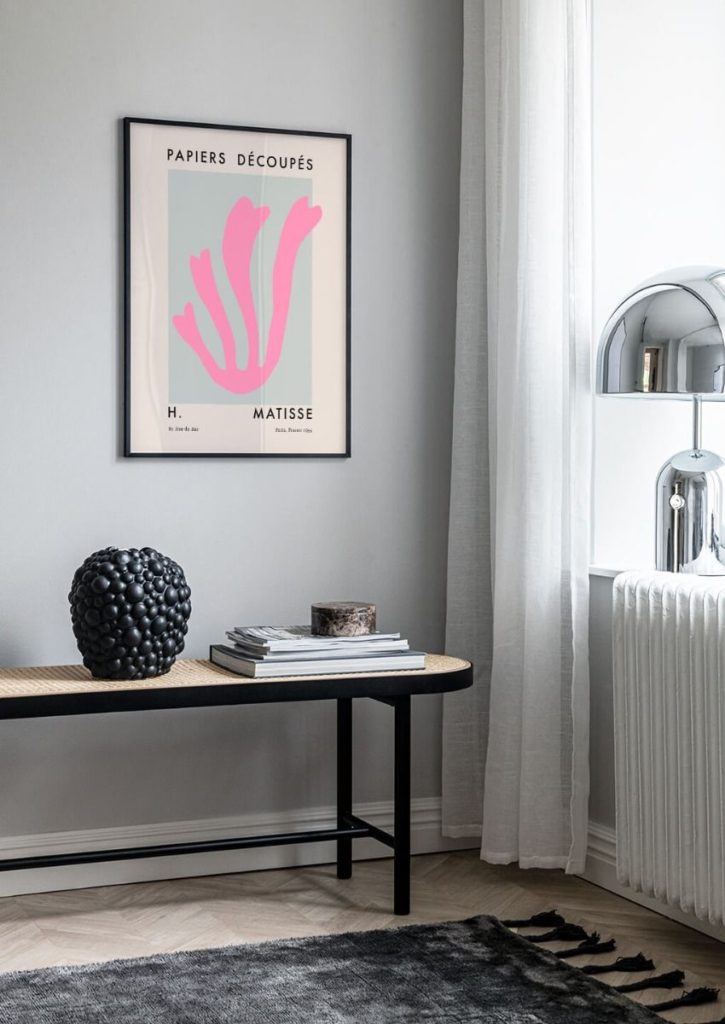 Try a pink accessory
Dare to go bold with one bright accessory like a bright pink radiator. A Bisque classic radiator is the perfect companion for any interior and comes in lots of fabulous pink hues like Rose, Strawberry or Lila.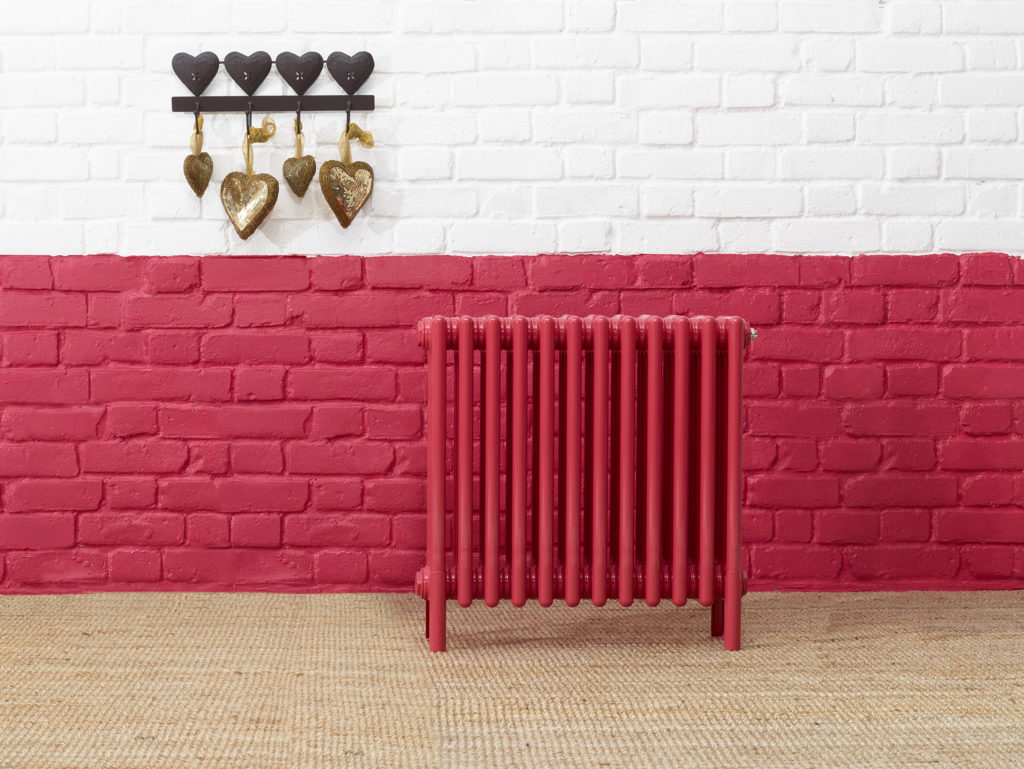 Soft lighting
Pink is incredibly flattering on skin tones which is why it's often used for bedrooms and dressing rooms. A fresh take on the iconic EOS lamp shade, this rose-coloured version is made from all-natural goose feathers for a dream-like look.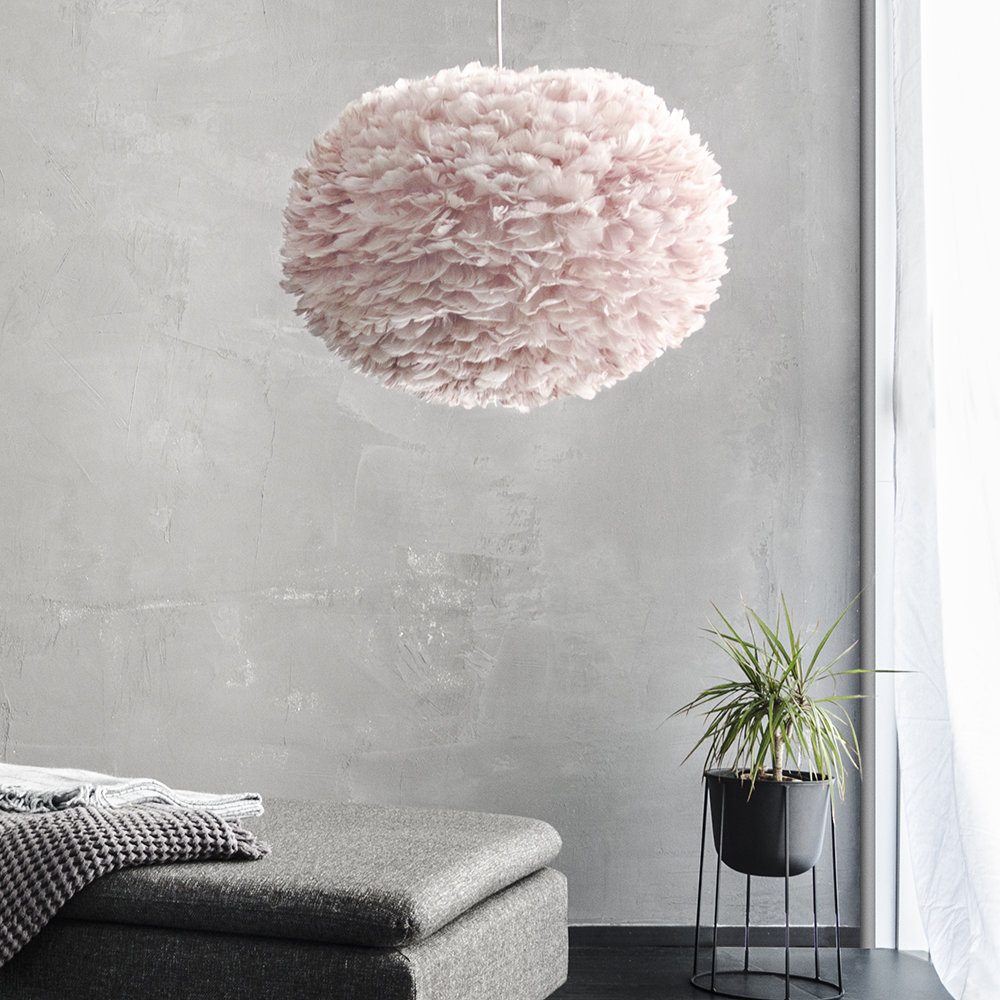 Fabulous flooring
Think pink with a stylish cotton French Connection dhurrie rug featuring a softly faded pattern with washes of blush, grey and pale turquoise tones. An Instagram favourite, this Poppy Field rug has been hand-printed for a unique colour and pattern finish.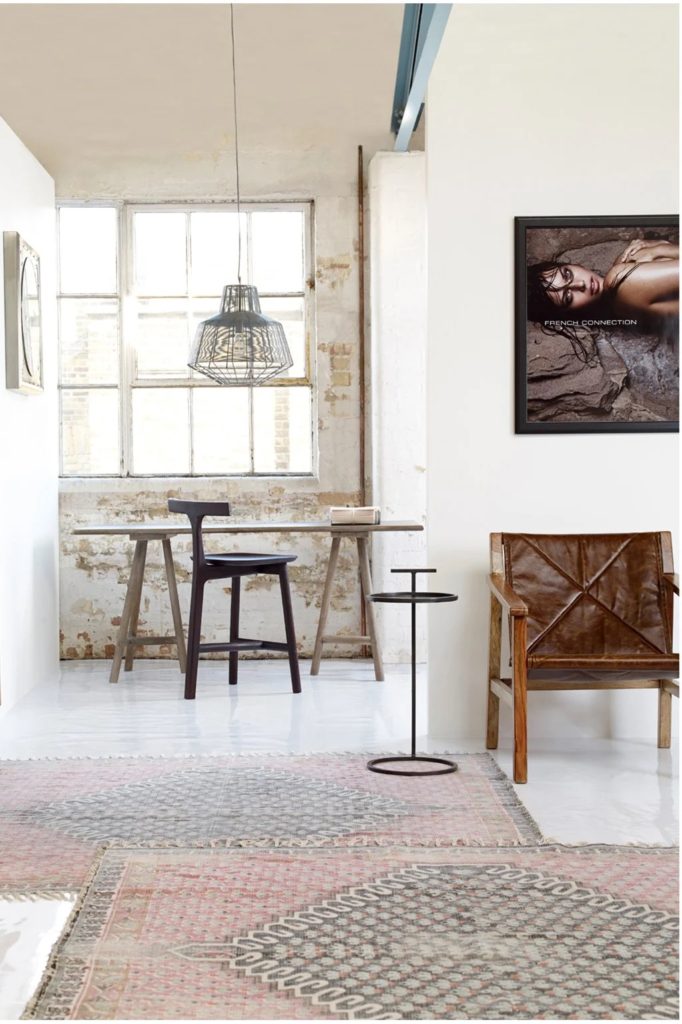 Choose pink for the kitchen
There is no need to confine pink to the bedroom or bathroom. Pink can look just as chic in the kitchen. Pink is a colour that creates a warm, fun and cheerful feel so it's a great choice for the heart of the home. Pink cabinets are sometimes seen as a daring choice so if you don't want to go the whole hog, paint an island or the insides of your cabinets pink instead.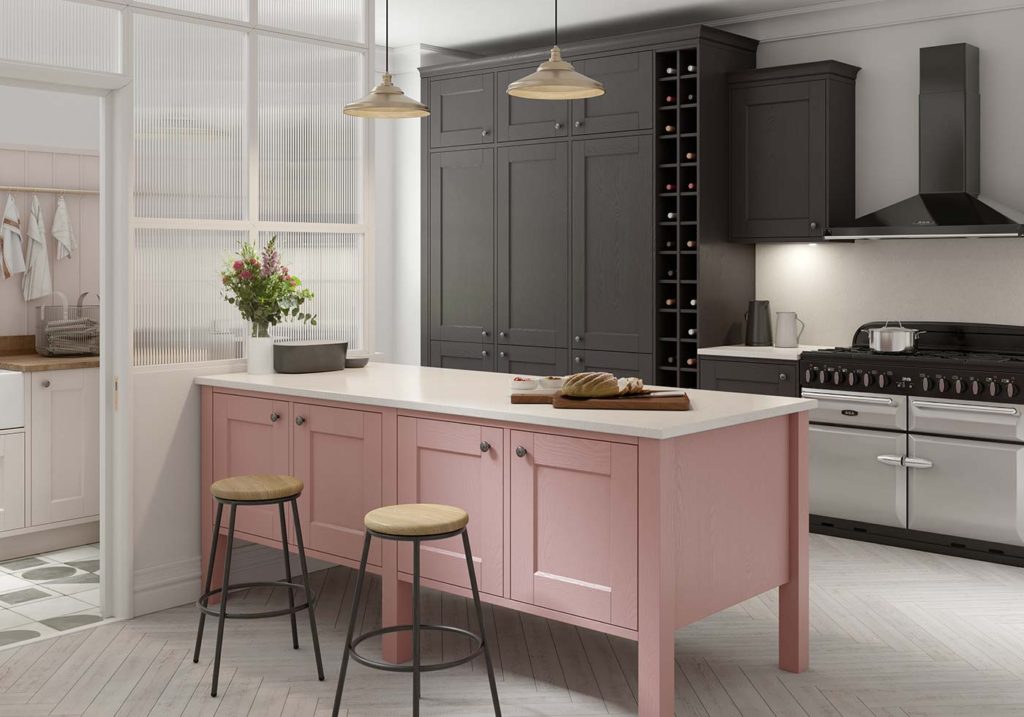 Make your kitchen zing with a pink fridge
Retro appliances in pastel shades like pastel pink add a fun touch to a neutral kitchen. This 50s-inspired fridge freezer from Smeg will give you serious #fridgegoals credentials.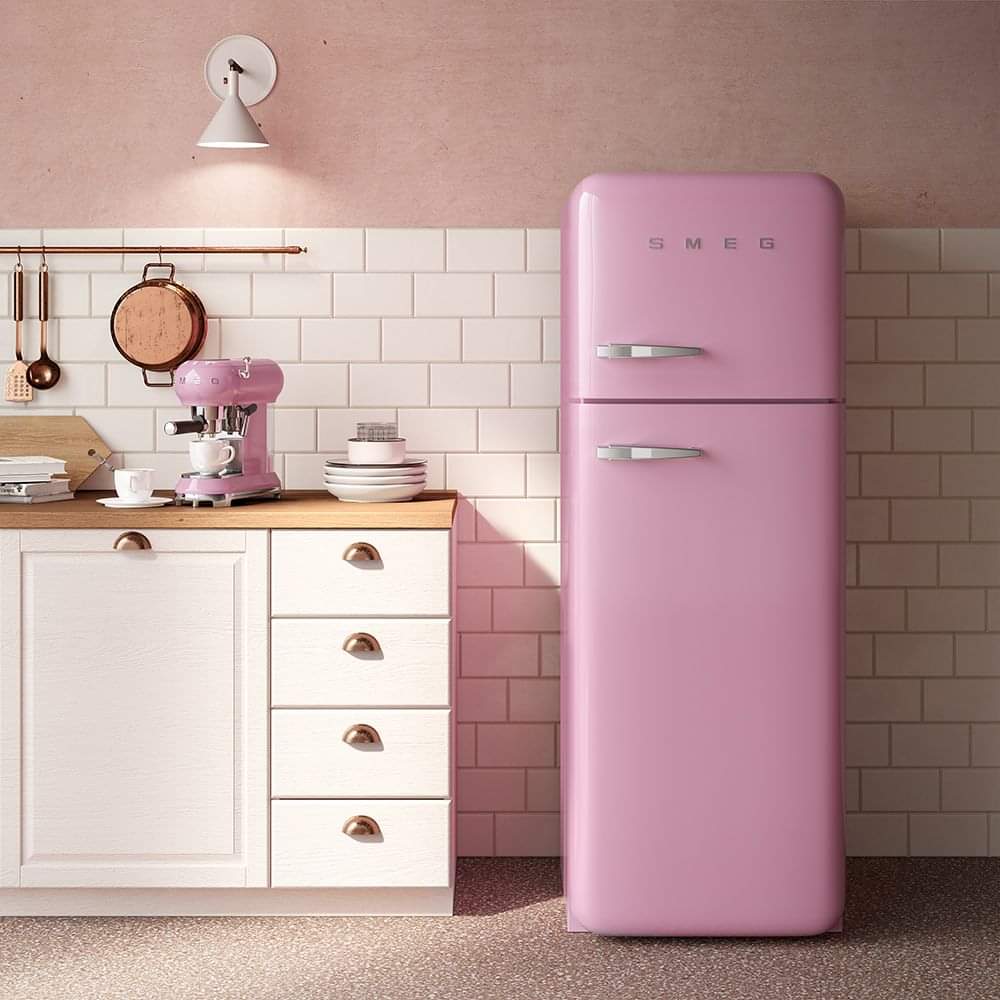 Create a calming bedroom
Pink bedding is enjoying a resurgence in popularity and 100% linen pink bedding from The Secret Linen Store is my absolute favourite. A surprisingly versatile colour, blush pink can be used not only to add a pleasing pop but also as a soothing neutral, bringing warmth and depth to a pared-back bedroom.
Pink doesn't have to be girly
Pink can be smart and contemporary. These Mustard Made lockers are stylish and useful wherever you need some extra storage. Used as a media unit or as a bedroom cupboard for your shoes or jumpers – this handy two door locker comes in pale blush or deep rose pink and can be used in any room in the house.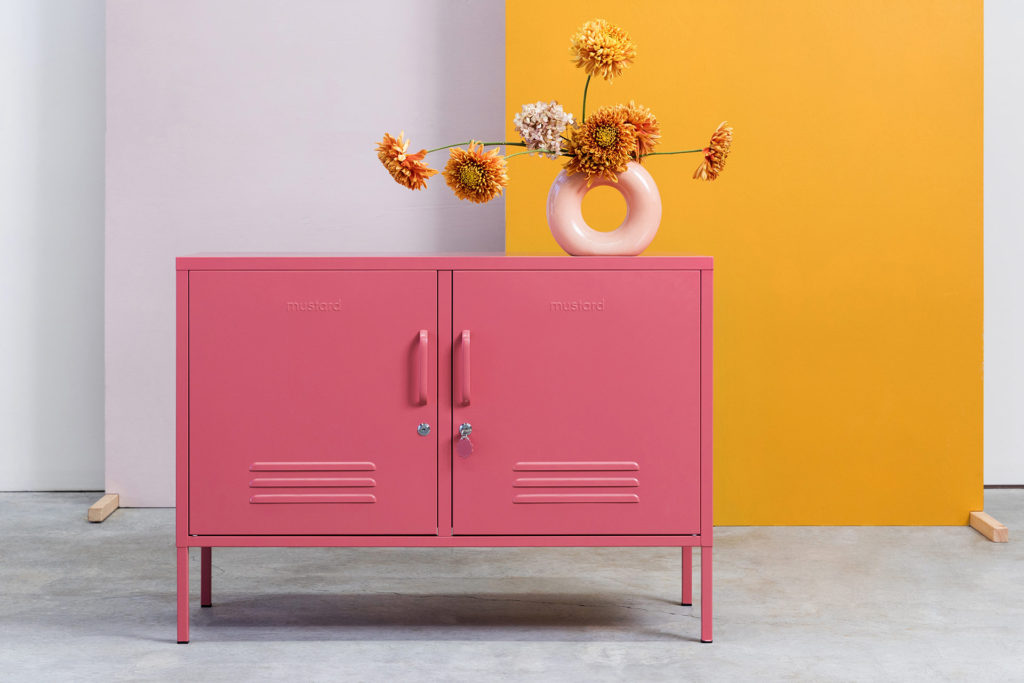 Don't be afraid to get creative
I love to source cool objects in unusual colours and this pink concrete sink is a perfect example. This Otto sink from Last would make a striking statement in small bathrooms, washrooms and ensuites.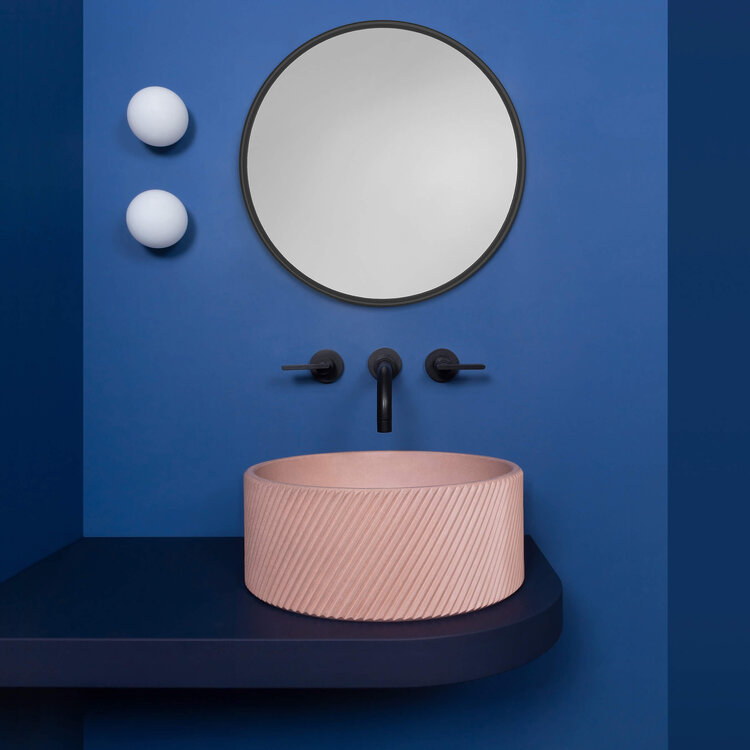 Pair pink with other neutrals
A more subtle approach to using pink is to create contrast with other neutrals, such as black, grey or white. It stops the palette from appearing overwhelming. Choose ethereal pink tiles from Mandarin Stone in a pared back bathroom for a chic sexy vibe.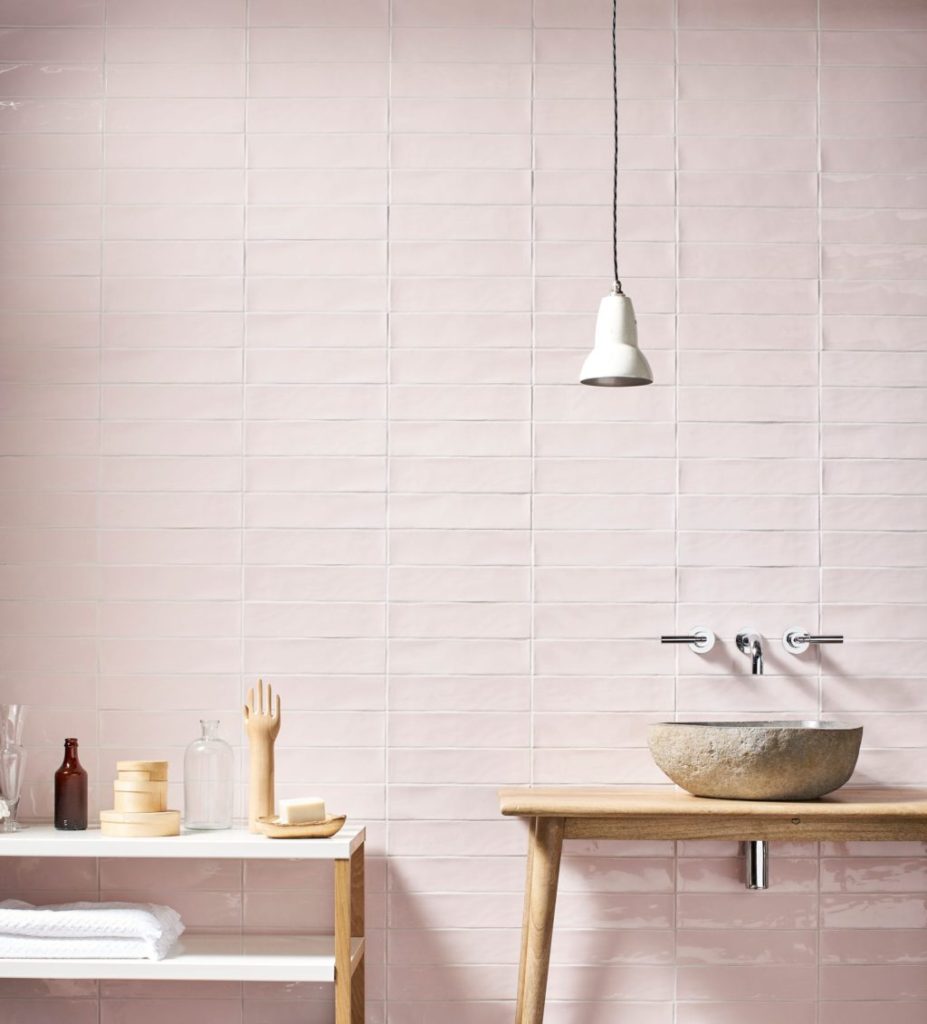 Pink is surprisingly varied, ranging from baby and blush to candy, fuchsia or shocking pink. I hope I have inspired you to try this shade in future interiors projects.