Instagram is now playing a key role in how clients communicate their design briefs to me. People want an Insta-worthy interior and its my job to deliver something that will look cool on 'the gram' but also work in the real world. These simple interior design tricks will make your home the envy of your followers!
Style your shelves
Take the time to declutter your shelves. Throw out anything that isn't beautiful or useful and then turn your shelves into works of art.
Creating a good #shelfie has a few simple rules. Use a carefully coordinated pallet of colours, group items in odd numbers (three's work well), vary the height and size of your objects and have a theme. Here this shelf display has a lovely natural feel with a black and white theme and some carefully curated curiosities.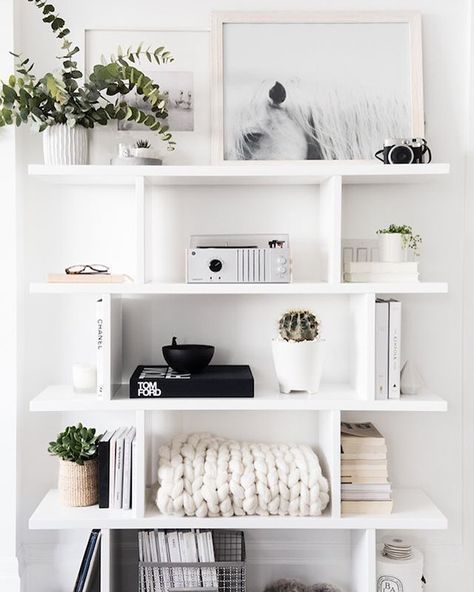 Colour-code your books
If you have a big collection of books, organising them by colour can look really striking. You can get really creative and have a lot of fun!
Stack your books horizontally by colour, try an ombré pattern, or opt for a rainbow look. Colour-coding your bookshelves creates an aesthetically pleasing feature in a space and instantly makes a room look more cohesive.
Go green
All the most popular Instagram interiors are full of greenery. Houseplants are in and they are a great way to add colour and personality to your room. Choose oversized plants like the much-loved Swiss cheese plant for that 70s bohemian look or select indestructible succulents, which always look super cool dotted around the home. Ikea is a great place for good value plants.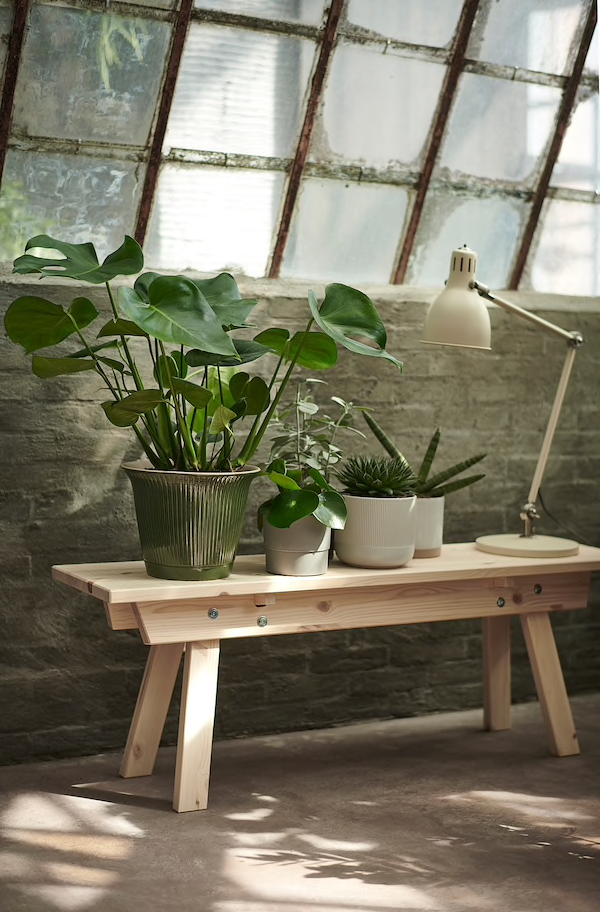 Hang a round mirror
Mirrors are a great design accessory and instantly create the illusion of more light and space. Round mirrors effortlessly give a room instant style. Habitat's Patsy mirror has been a best seller for a few years now – it comes with a thin black or gold rim so works with many different interior styles. When hanging a mirror, a top tip is to make sure it is reflecting something visually interesting – a chandelier or a beautiful painting.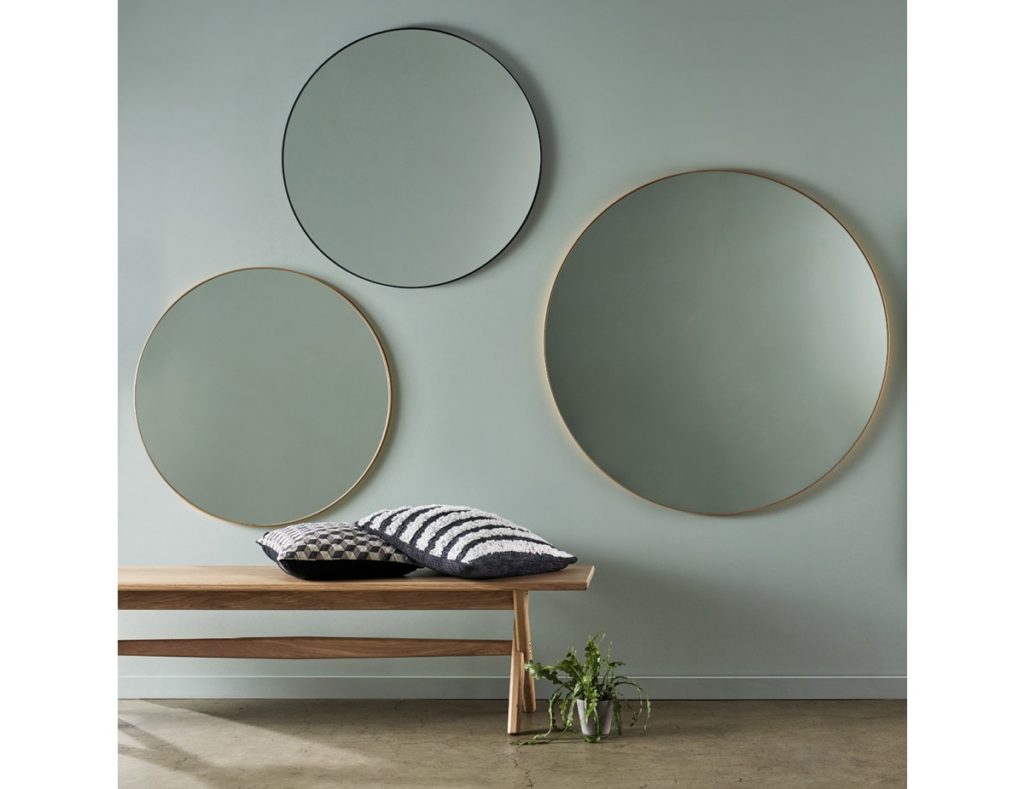 Create a gallery wall
One of the easiest ways to create a stylish feature in your home is to add a statement gallery wall. Collect together your favourite prints, photos, postcards and drawings and display them in a mix of frames. Plan out your display on the floor first to play with shapes and create something truly unique. Mix different sized prints with the biggest one in the middle to draw the eye into your display.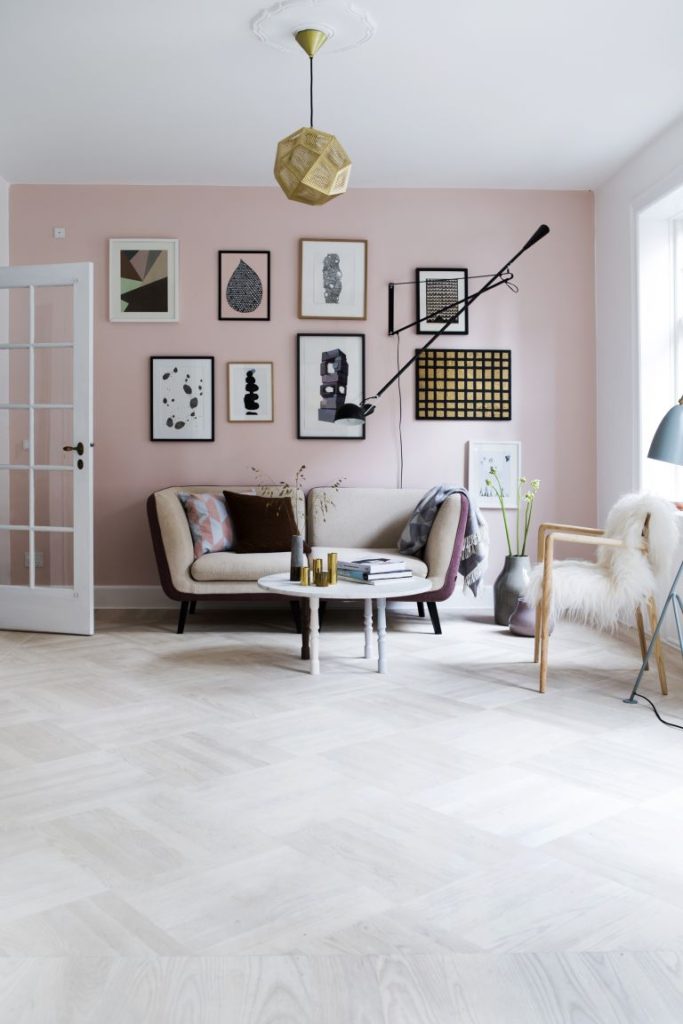 Add a statement rug
Rugs are everywhere on Instagram (some even have their own hashtag!) and they really are a great way to pull the colour scheme of a room together. French Connection's Poppy Field rug sells out every time it's restocked because it works in both modern and traditional interiors.
Wallpaper your stairs
This is such a simple idea that instantly makes your hallway a welcoming focal point of your home. Wallpapering the risers (the vertical part of the step) with a coloured or patterned wallpaper looks particularly striking when matched with natural wood or bright painted treads. Treat your wallpaper with a coat of varnish to help protect it from scuffmarks.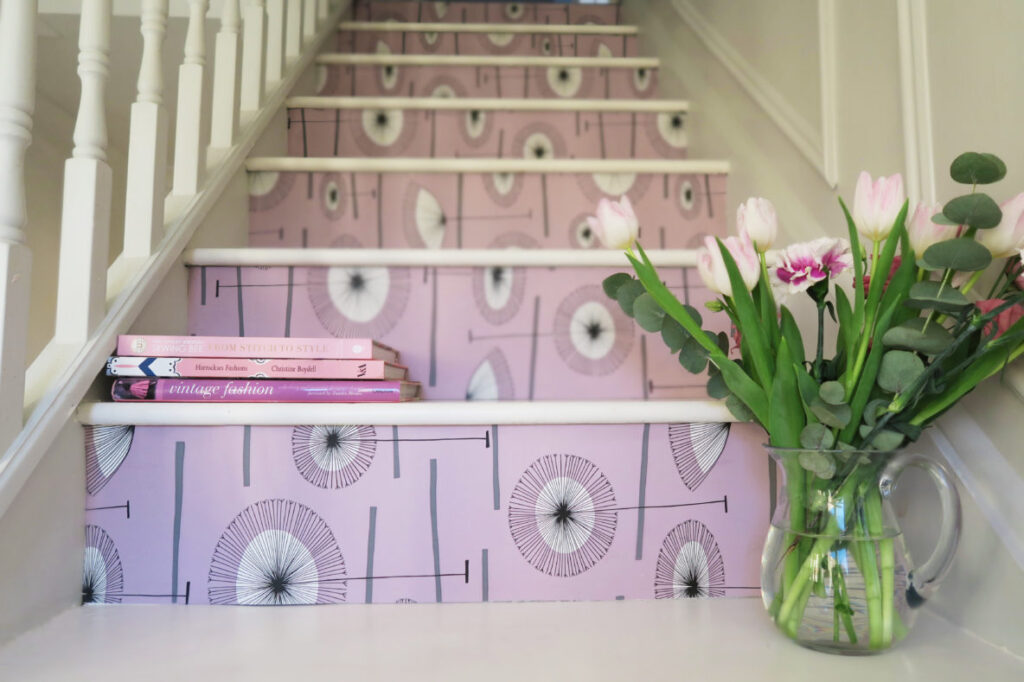 Social media influences our home décor choices and I hope these simple tricks will encourage you to have some fun with your space and turn it into a reflection of your own personal style.