As more and more of us will be working from home in the coming weeks, I thought I'd share my 5 top tips for creating a beautiful and functional workspace in your home.
1. Create a dedicated space
First of all, allocate a specific area for your home office. Don't flop on the sofa with your laptop. You need a comfortable and organised space away from the hustle and bustle of home life to be productive.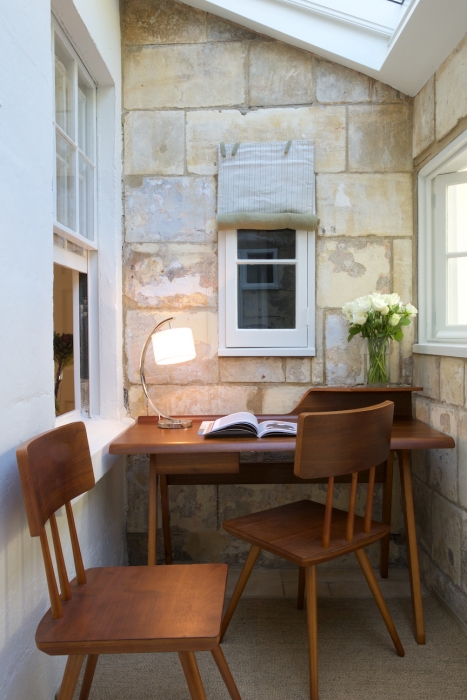 You don't need much space. Create a mini office in a corner of your sitting room, on the landing, in the spare room or in a space under the stairs. I created this space for a client in a small corner of their side extension.
2. Look for a desk that works with your home décor
A slim desk or a fold-away bureau and some storage is all you need. Keep your desk tidy and it won't impact too much on your living space.
Ikea is a great place to look for good value desks that won't jar too much with the rest of your home. I often recommend the Alex desk. It's a clean modern desk that works in contemporary urban homes. The Nordkisa bamboo desk is perfect if you want a small desk that fits well in a Scandi or mid-century modern scheme.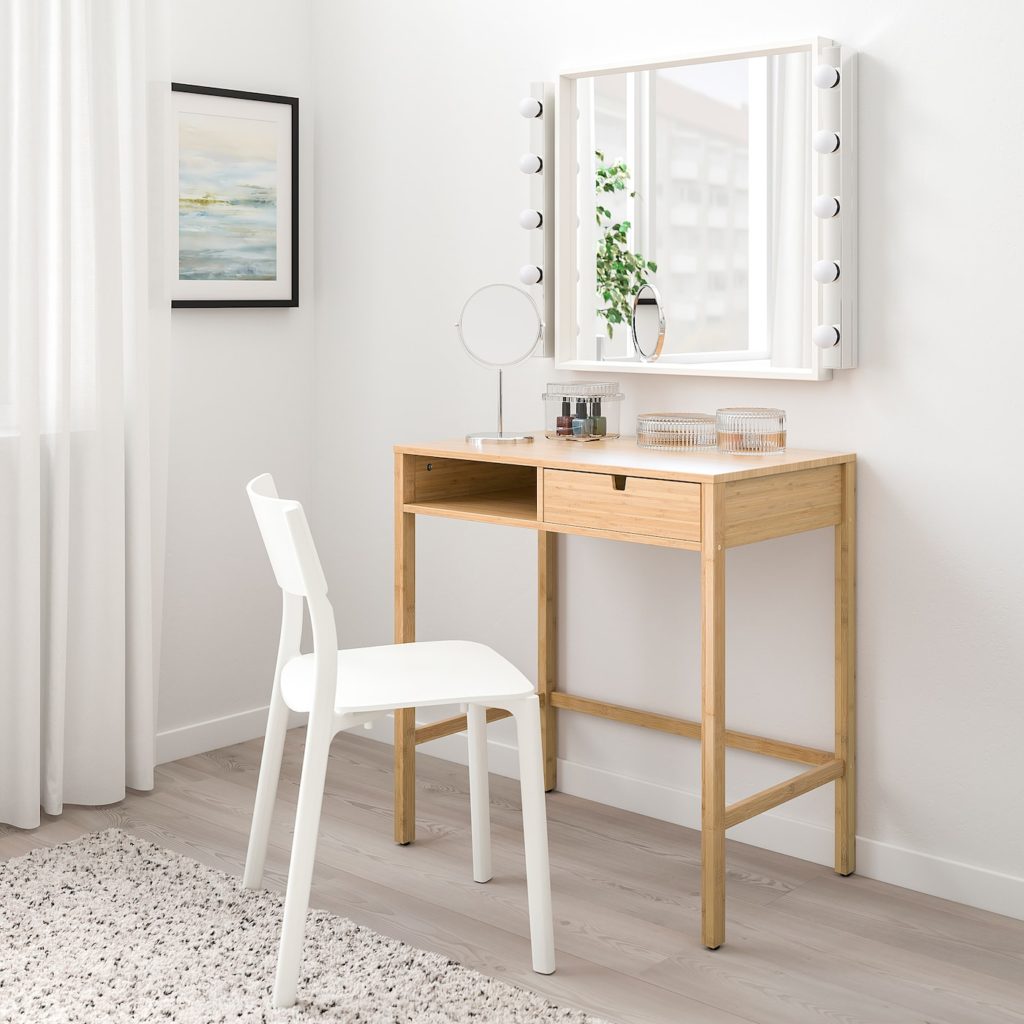 3. Find clever storage solutions
Clever storage is essential. Put up a couple of floating shelves above your desk for essential files, invest in some decorative desk accessories to keep your stationery tidy and look for a slim-line printer and some clever cable management solutions for keeping cables and cords out of sight but close at hand. I love Amara's concrete desk accessories set – wonderfully industrial but cool and modern too!
4. Invest in a comfortable chair
Your chair is probably the most important part of your home office, and choosing the right one comes down to style and comfort. Both Heals and West Elm have a good range of design inspired office chairs. The Slope Office Chair from West Elm is good looking and great value for a leather chair.
5. Think about your lighting
Keep the colour palette neutral and bright to make your office space relaxing. If possible ensure there is as much natural light as possible but if you work in the evenings, choose some good functional lighting. There are lots of modern desk lamps on the high street. I am a fan of the Hector table light from BTC – it's a real design classic.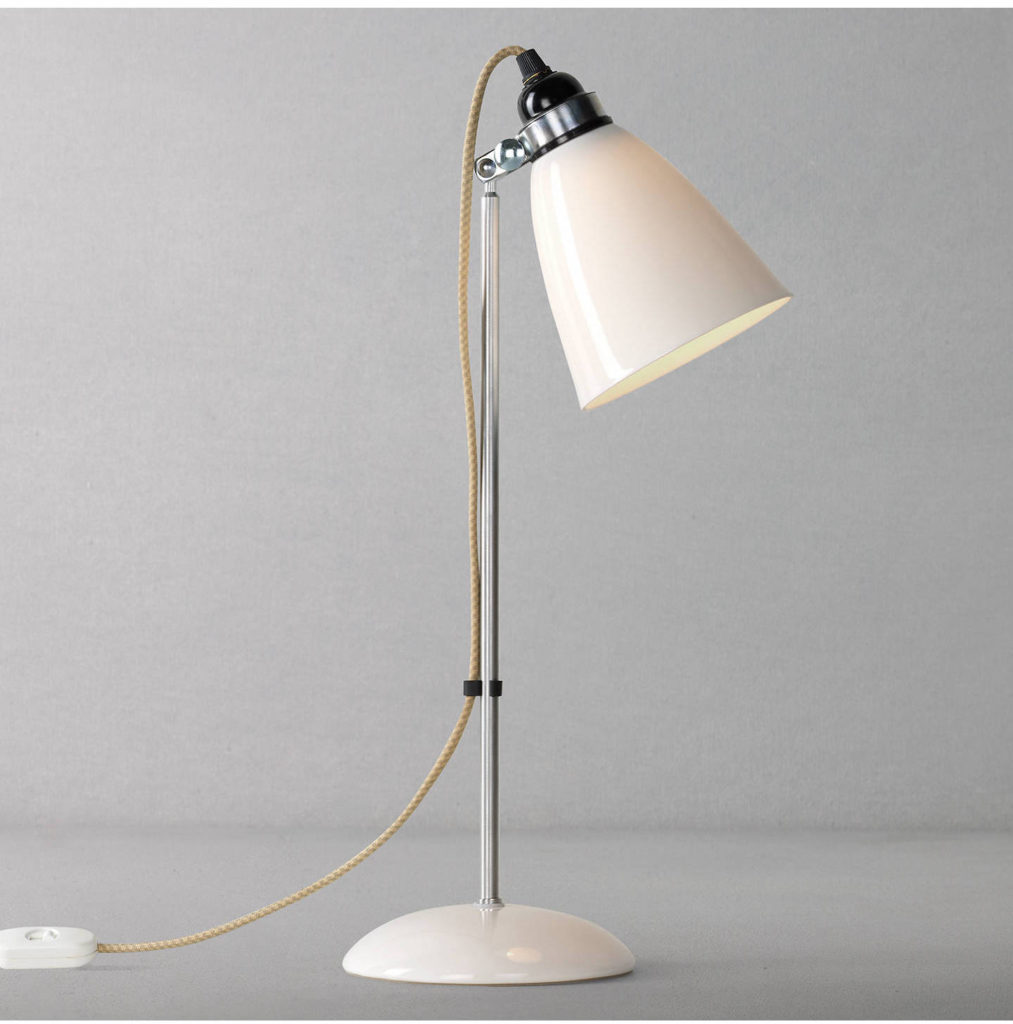 However you design your home office, make it work with your personal style but, most importantly, ensure it's a comfortable space you'll want to spend time in.