As an interior designer, my job is to create beautiful and functional spaces that transform my client's design ideas into a home they will love. It's also essential that I keep an eye on interiors trends to develop designs that are aesthetically pleasing, comfortable and bang up-to-date. These are some of my top interior design trends for 2020.
I see a real movement towards the trend of making do and mending; I am commissioning more bespoke handmade pieces and customising reclaimed furniture than ever before. I've heard it called 'Grandmillennial' style, but essentially it's about mixing inherited pieces, alongside flea market finds and making them work in a modern interior.
Sustainability is also becoming increasingly important to my clients. As we all want to live more eco-friendly lifestyles, we make ecologically conscious purchasing decisions and want more natural earthy elements in our spaces. Natural materials like rattan, sisal and bamboo add softness to a room and work well in modern and traditional spaces.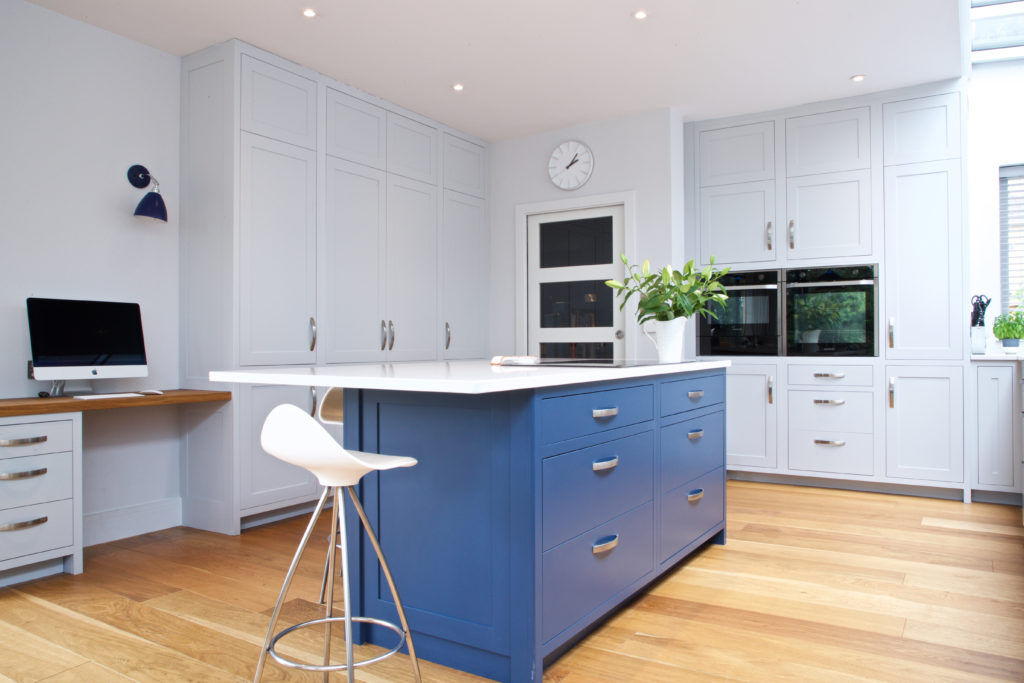 I am being asked for darker tones like dark indigo blues and dark greens, particularly for kitchens. Black and navy blue cabinets in matt finishes are becoming really popular and I think they will replace grey as the on-trend colour for kitchens and really update your look for 2020.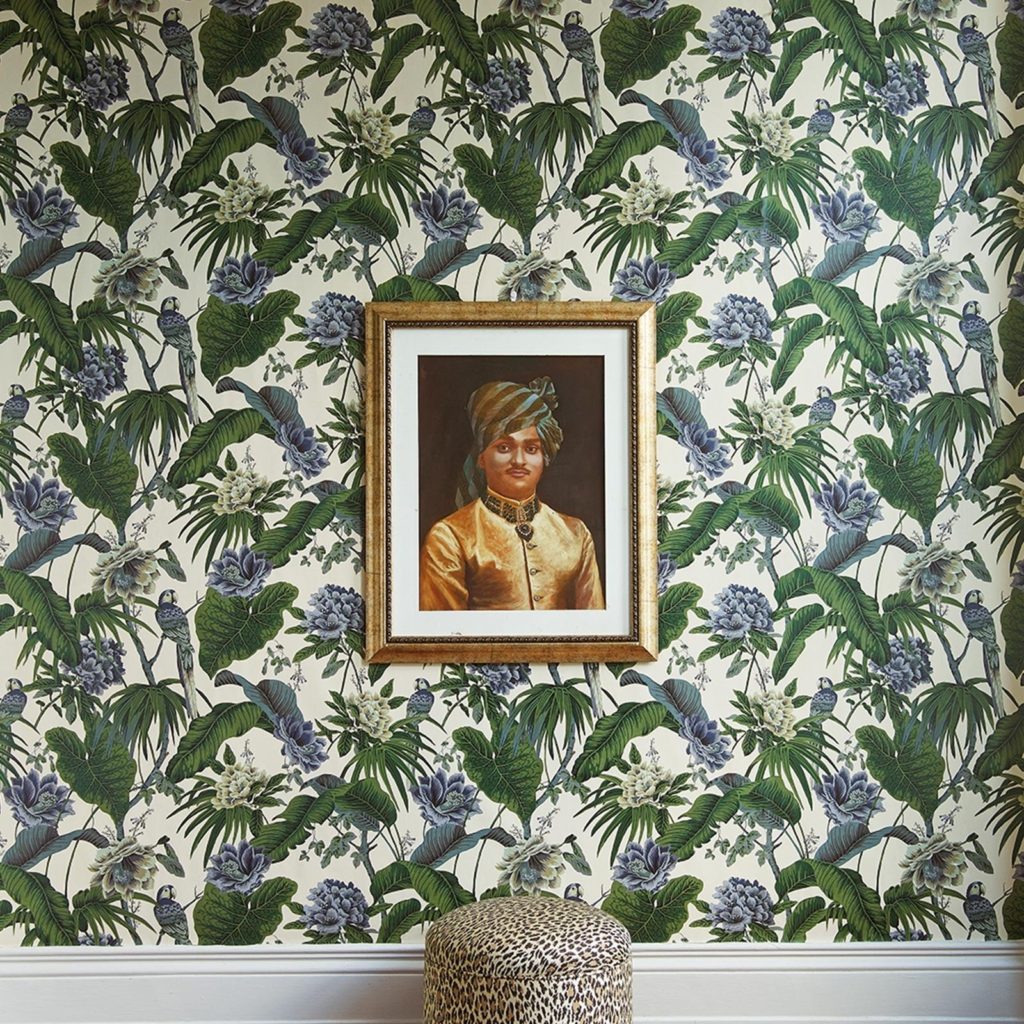 The fashion for oversized botanical wallpapers used in hallways and, more often, in the downstairs cloakroom are a fabulous way to spark joy and make you smile every time you arrive home or use the smallest room!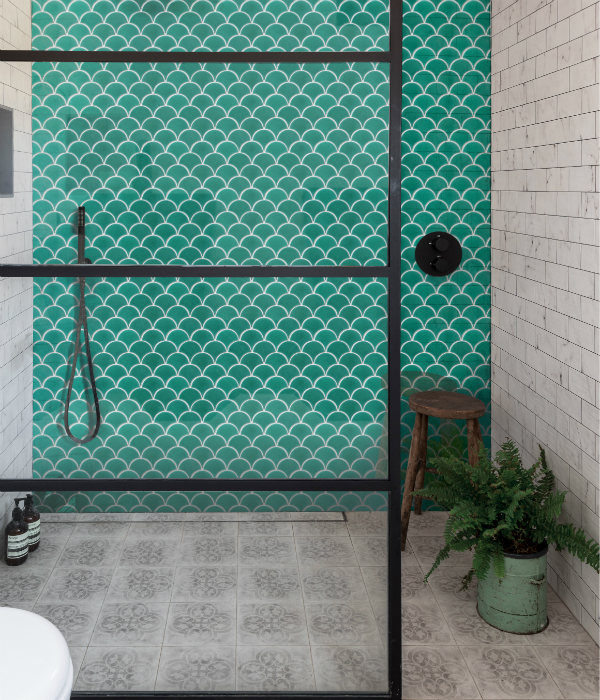 Bathrooms are a great place to experiment with design and I love the trend for scallop and scale shaped tiles. Curvy and fluid, their unusual shapes create striking effects and will add instant interest to your bathroom. They are also a nod towards our interest in looking after our oceans!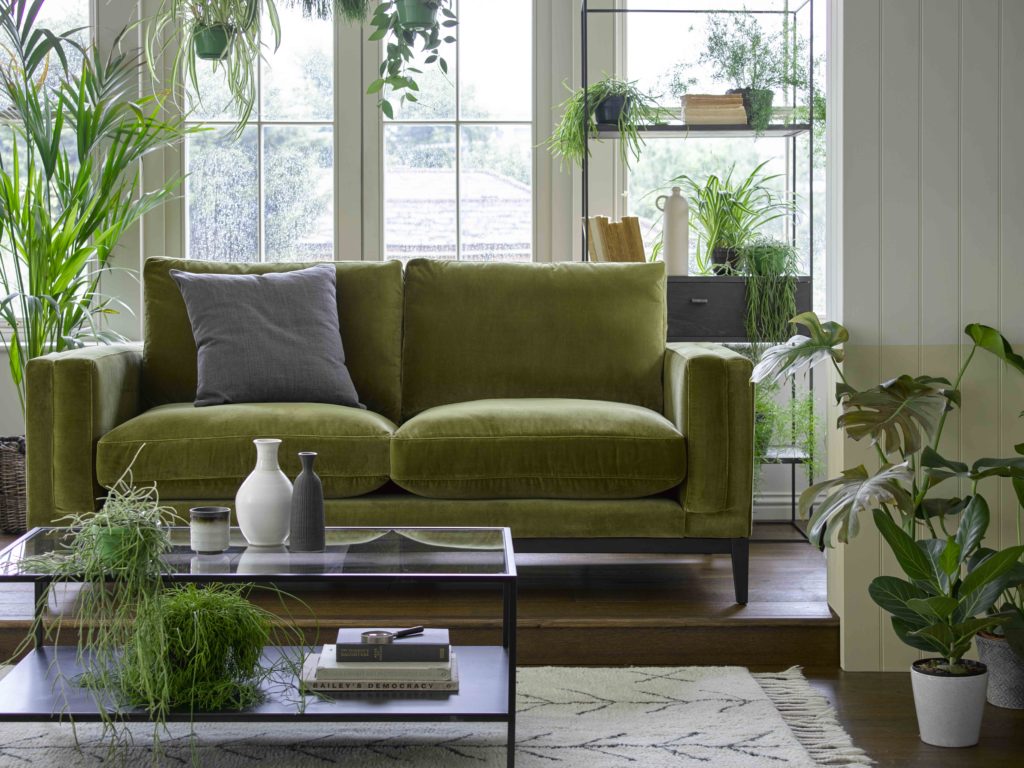 Finally velvet is everywhere. I have just bought a gorgeous green velvet sofa and I love it! It's the perfect mix of luxury and comfort. Reimagined in bright vibrant colours, velvet has shaken off its fuddy-duddy image and emerged as a wonderful fresh material for sofas, cushions and curtains.
What trends are you loving at the moment?