You don't need to live in a home with lots of traditional features to get the heritage meets contemporary look. Whether you're in a Georgian townhouse or a modern bungalow, you can create a feature-filled yet contemporary home.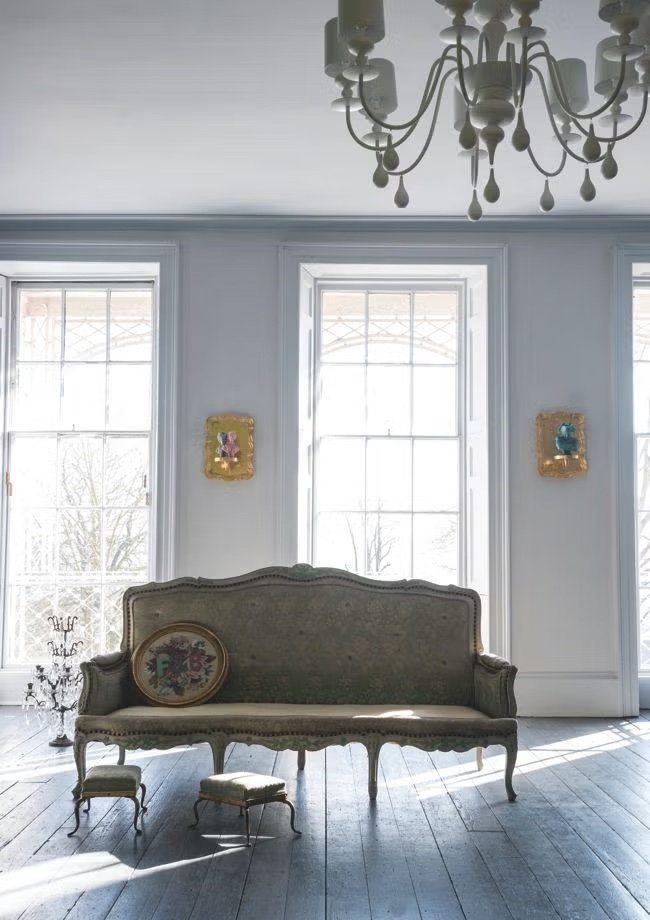 To envisage this look, imagine a wonderful vintage silk bedspread on a period iron bedstead, combined with contemporary bedside tables and modern lights.
Upholster furniture in traditional fabrics
If you have a classic piece of furniture such as a well-loved and comfortable armchair, bring it up to date by reupholstering it in a modern fabric.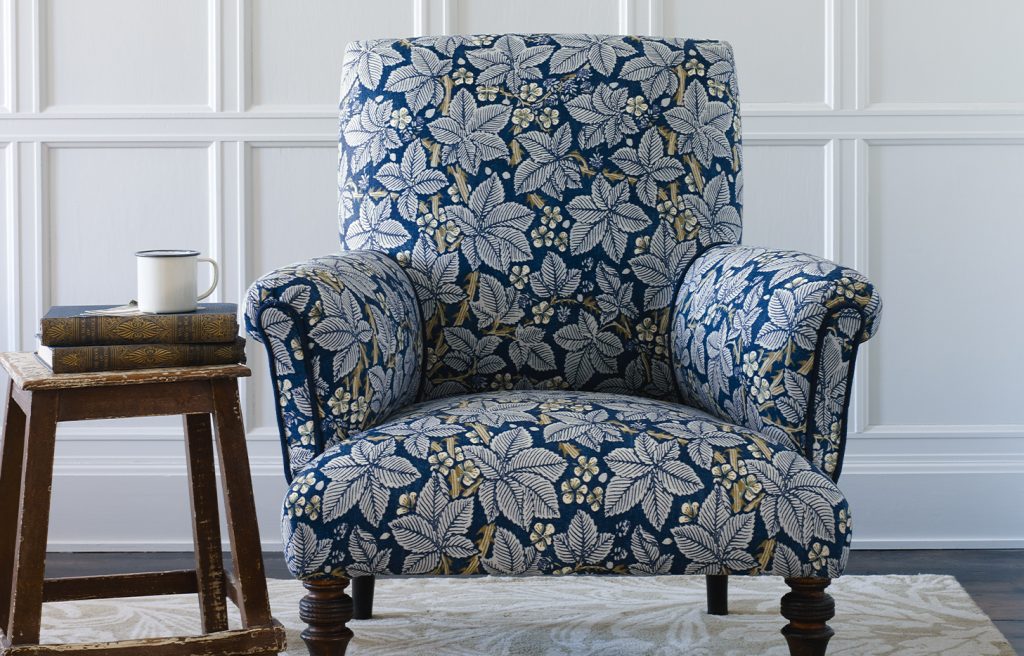 Choose a wall-made piece of furniture to recover with a firm, sculptural shape and it will last for years if cared for well.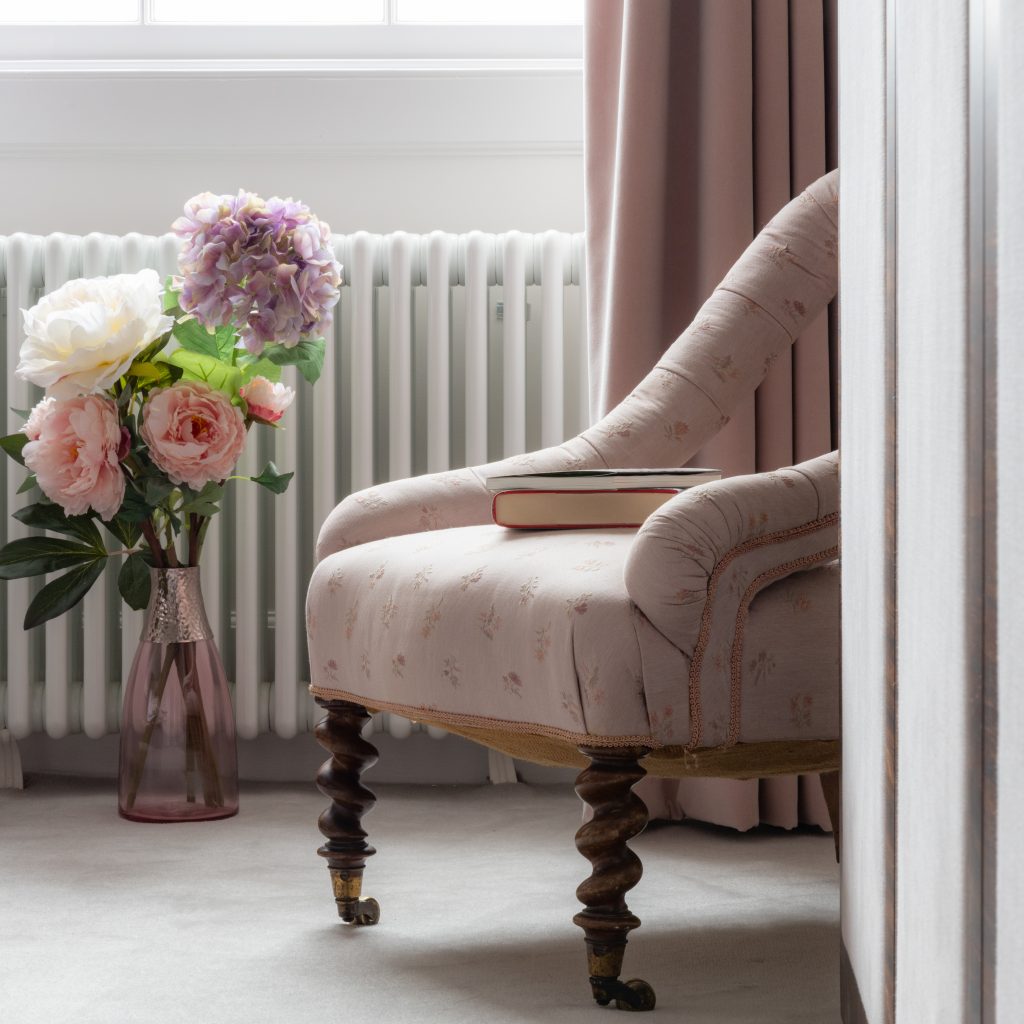 Simply recovering your old pieces using traditional fabrics like herringbones, checks and stripes modernised by hues of blush pink, teal blue and contemporary burnt orange will give them a new lease of life.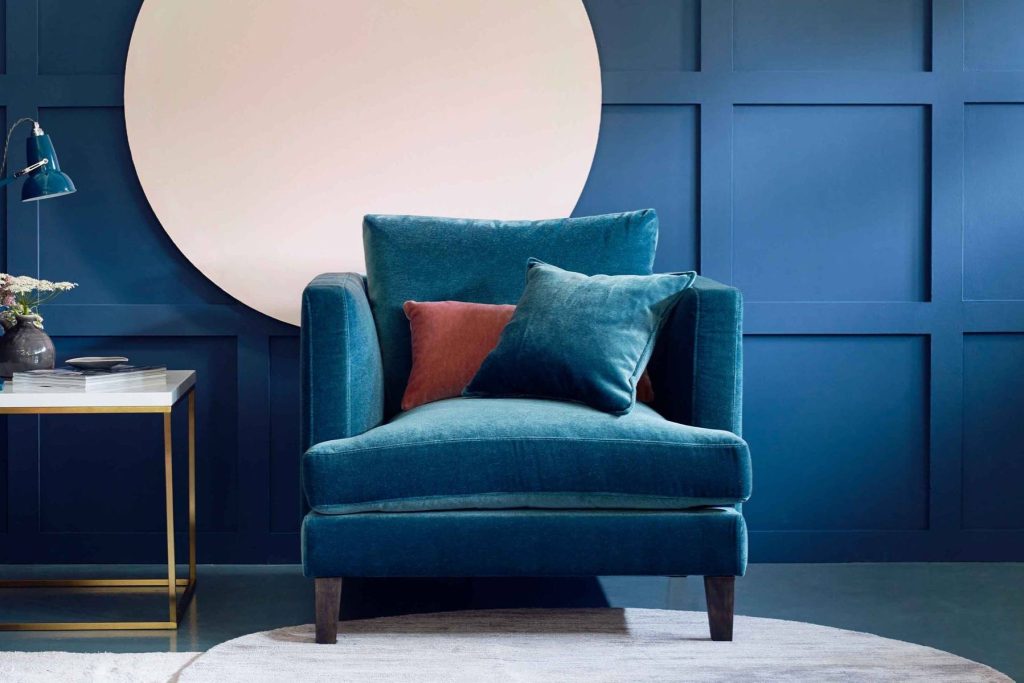 Velvet is also a great choice of fabric – it is soft, comes in bold shades and has timeless appeal. If you love a brightly coloured or patterned fabric but aren't quite brave enough to use it on curtains or a sofa, introduce it on an armchair to create a wonderful focal point in your living room.
Source antique pieces
Salvaged and vintage items are key to getting the modern heritage look. Rather than buy new furniture from the high street, look for upcycled, recycled and antique finds. 
Search for gems online on Facebook Marketplace, Etsy or eBay, or check out your local antiques markets, charity shops and auction houses. Antique furniture tells a story.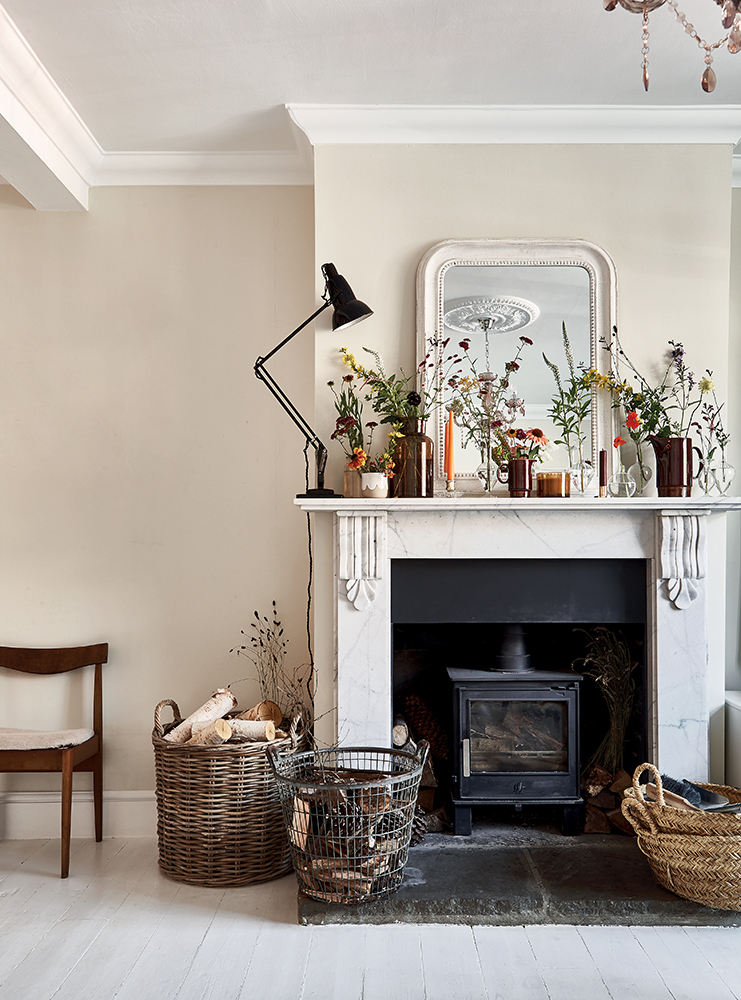 Mixing reclaimed wood pieces with modern high street finds is how to get the modern heritage look so look out for display shelves, chests, blanket boxes, old wardrobes, wingback chairs, kitchen tables and dining chairs. Vintage pieces of furniture will have a great sense of history – all the grooves, nail holes and scratches will add character to your home. 
Choose a timeless style of kitchen
The best way to create a modern kitchen that works with period features is to use a specialist interior designer who can help you create a kitchen that suits a modern lifestyle.  It is one of the biggest investments you'll make in your property, so you need to choose the style of kitchen carefully based on the era of your home. 
Shaker style kitchens with a single matt colour on cabinets work well in many different styles of houses and can be painted in a fresh modern colour like a muted pink or deep olive for a fresh up-to-date look.
Marble or granite worktops won't date and give a luxe look to your kitchen. Butlers or Belfast sinks work well in many homes, and brass or copper taps will give your kitchen an on-trend look. Range cookers finished in a bold colour will also add a contemporary twist to a traditional kitchen.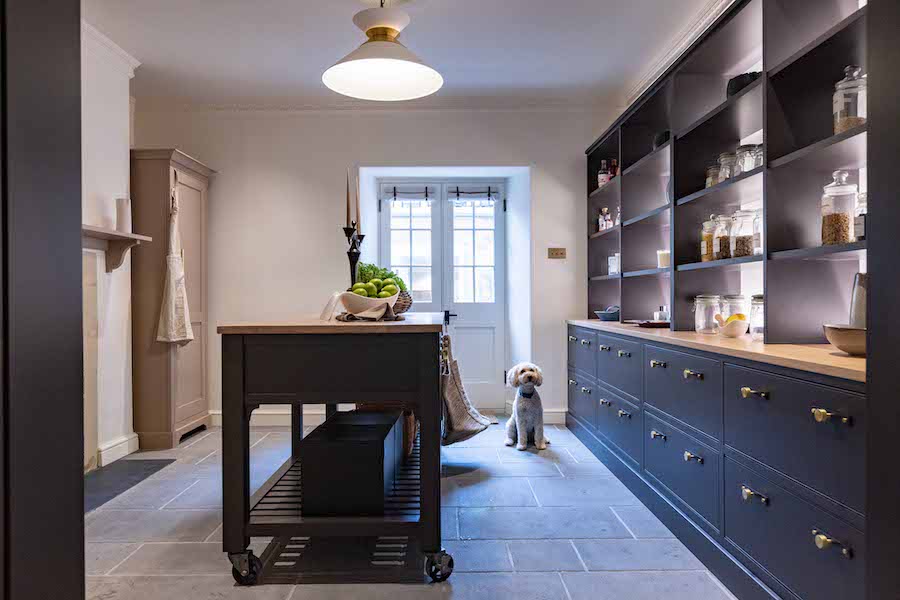 Freestanding pieces like a butler's pantry or big kitchen island will also give your kitchen wow-factor. Paint the kitchen island a bright colour for a modern vibe.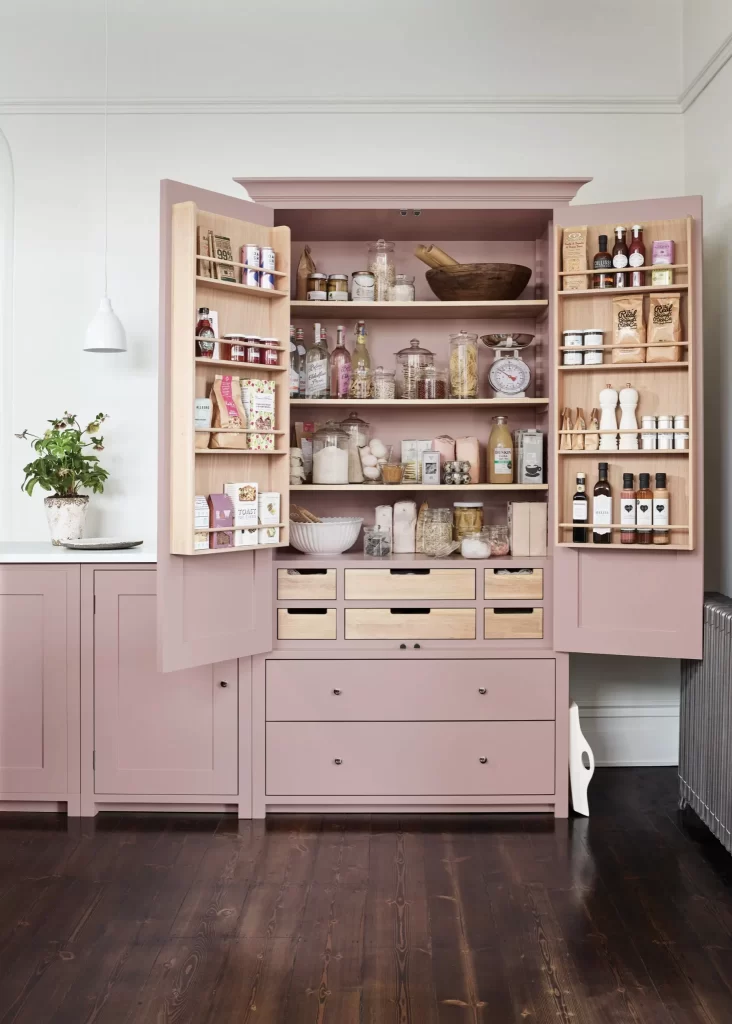 Heritage items to look out for your kitchen include vintage wooden chopping boards, stoneware pots and jugs. They look great against modern countertop appliances like toasters and coffee makers.
Layer your lighting
Period homes and properties can be dark, so using the right lighting is vital for modern living. You need different types of lighting depending on the room and the role the lighting plays. Most rooms have several different light sources – general, task and accent. To get that old meets new look choose ceiling, wall, table and floor lamps in traditional shapes updated with on trend colourways.
The right lighting can really make or break a room. Modern chandeliers and pendant lights can look incredible as focal points in more traditional rooms and are an interesting way to give that old meets new look.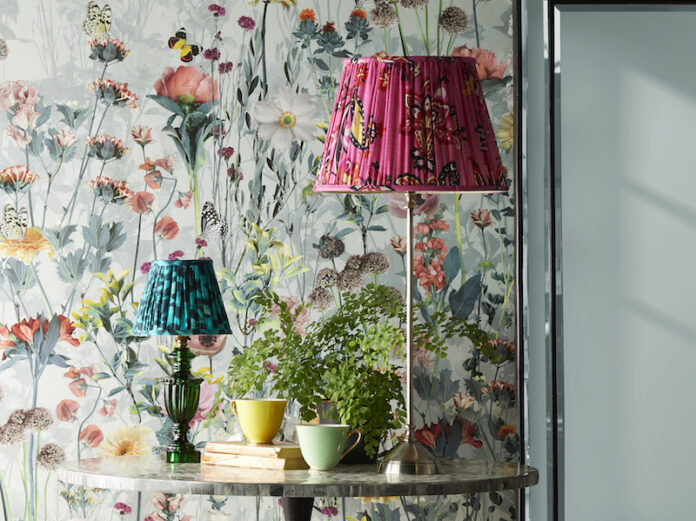 I love using table lamps with fabric shades. They have a traditional feel about them, and low-level light creates a relaxed mood. They are also an opportunity to add an interesting fabric into the room. Pooky Lighting have an incredible range of mix and match lampstands and shades suitable for every room.
This interior style is easy to live in and full of personality, and personal touches.