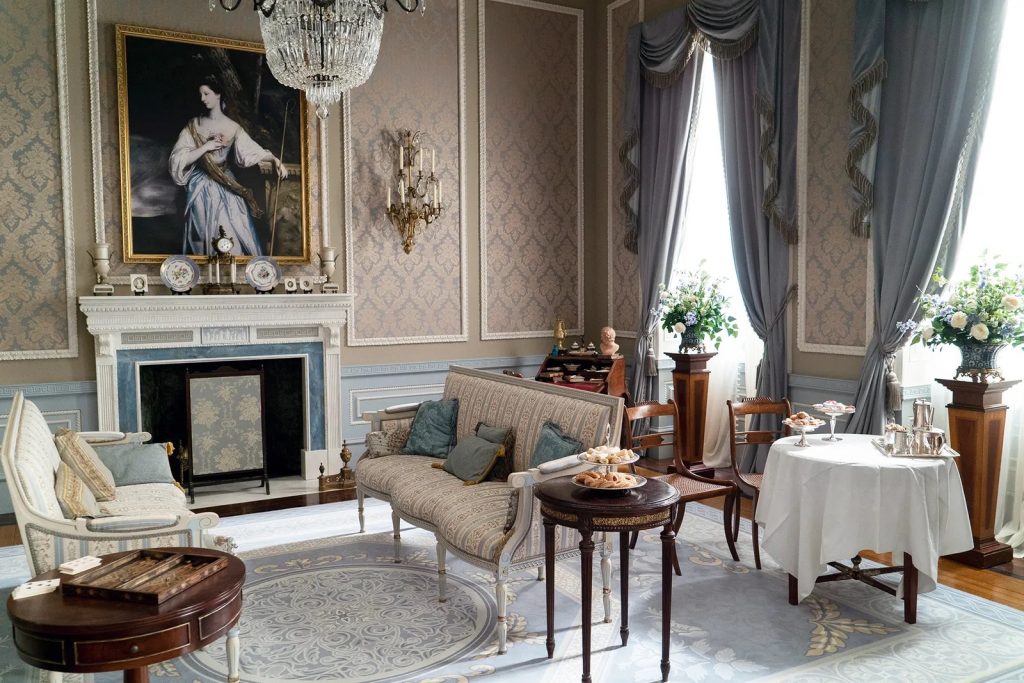 Are you a fan of Bridgerton? Bridgerton is set in Regency times between 1810 and 1820 and it had a very distinct interior style which can inspire our homes today. It works particularly well in the Regency and Georgian houses of my home city of Bath.
The Regency period was a romantic period full of balls and duels, intrigue and extravagance, fashion and style. Interiors wise it's all about embracing features like shapely carved furniture; pastel colours; gilded mirrors; damask wallpaper; crystal chandeliers; silk cushions, fine china and silverware and regal shapes, fabrics and patterns. You don't need a house like the Bridgerton's or Featherington's to get the look, just mix up a few items with some modern shapes and textures for a subtle nod to the style.
Paint colours
Soft pastels like yellow, rose, blue and soft ivory were popular colours of the era. Look at Oval Room Blue by Farrow and Ball, Borrowed Light by Farrow and Ball, Dayroom Yellow by Farrow and Ball, Light Peachblossom by Little Greene and Regency White by Craig and Rose.
Wallpaper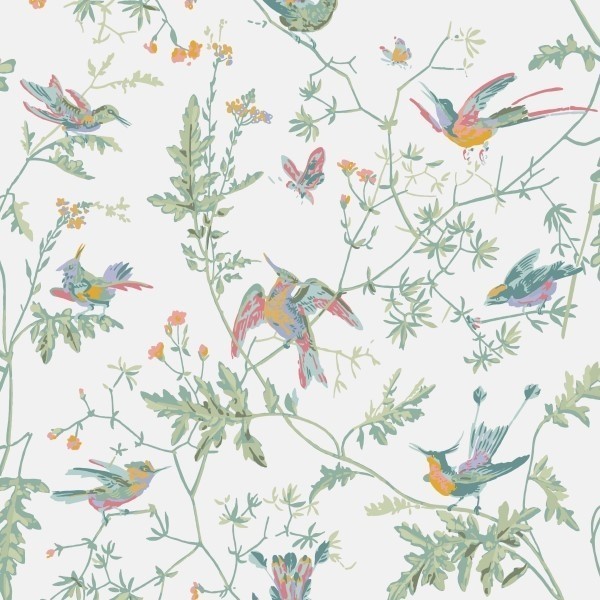 New printing techniques meant wallpaper became popular in Regency times. Expeditions to the Orient lead to a new style known as Chinoiserie – try Hummingbirds by Cole & Son for a pretty take on this timeless design.
For a more subtle design, a delicate small-scale damask like Woolverston from Cole & Son, taken from 18th century silk designs, will make a statement in any room.
Fabric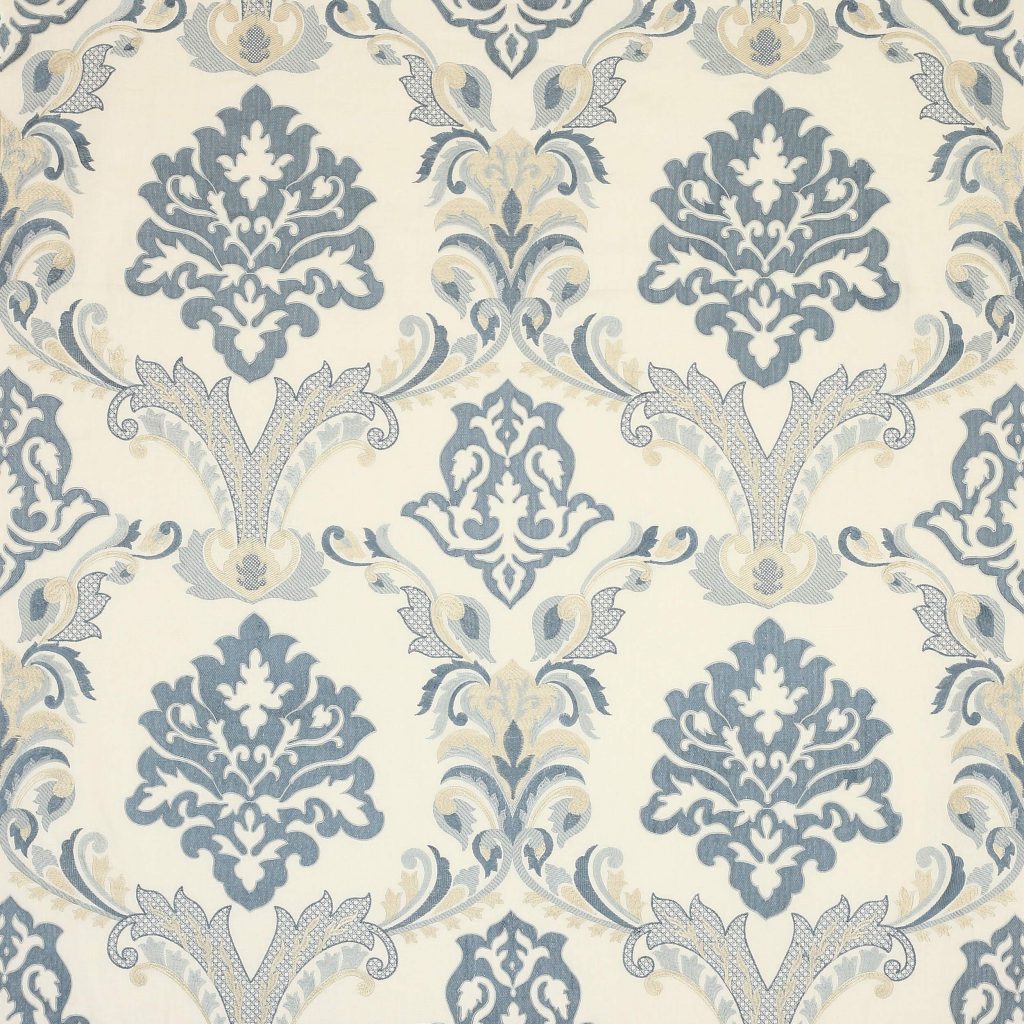 Regency houses often had fabric wall coverings like silk damask attached to a cheap canvas. Cyrus by Colefax and Fowler is a fresh modern design that will work in contemporary interiors. 
Mirrors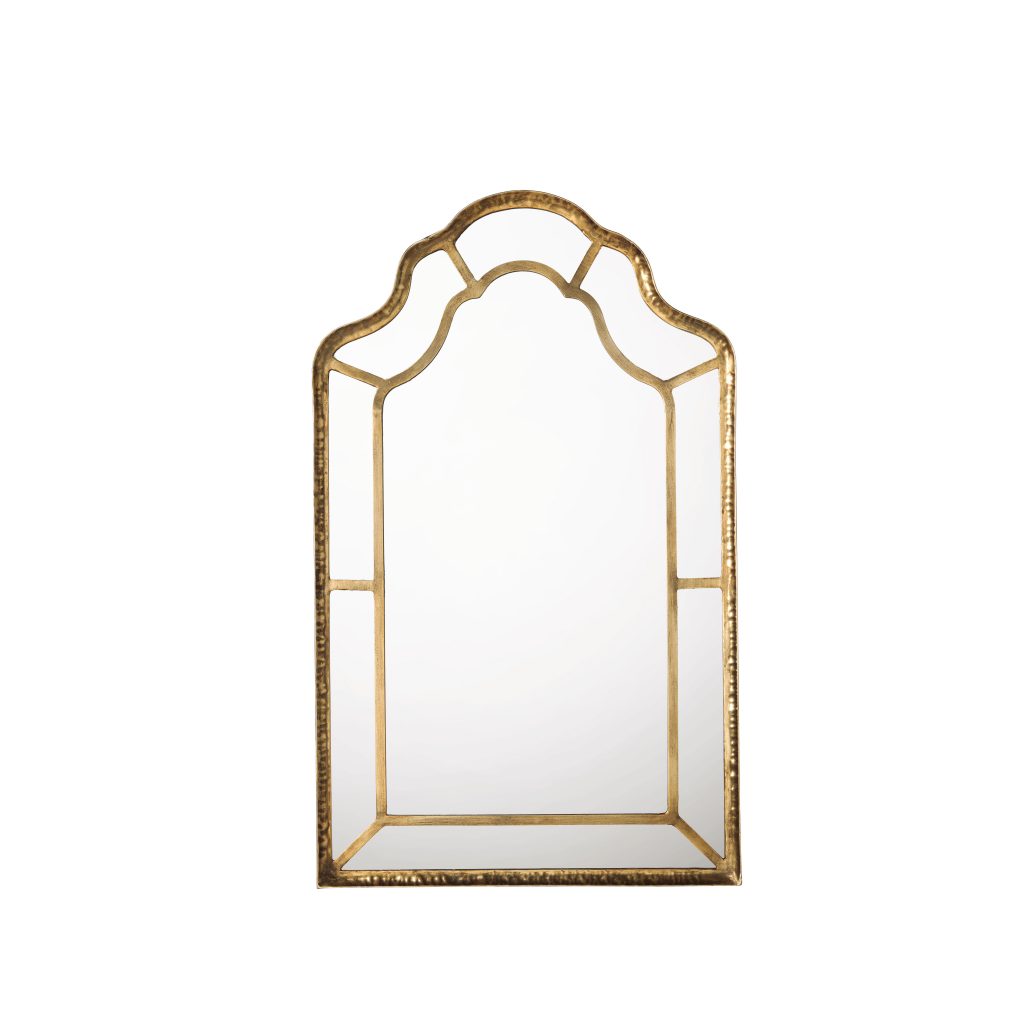 Light was very important feature of Regency interiors. Mirrors were placed opposite windows to reflect the light as well as the trees outside the windows. This Ballygannon gilded mirror from Oka would look wonderful over a fireplace.
Sofa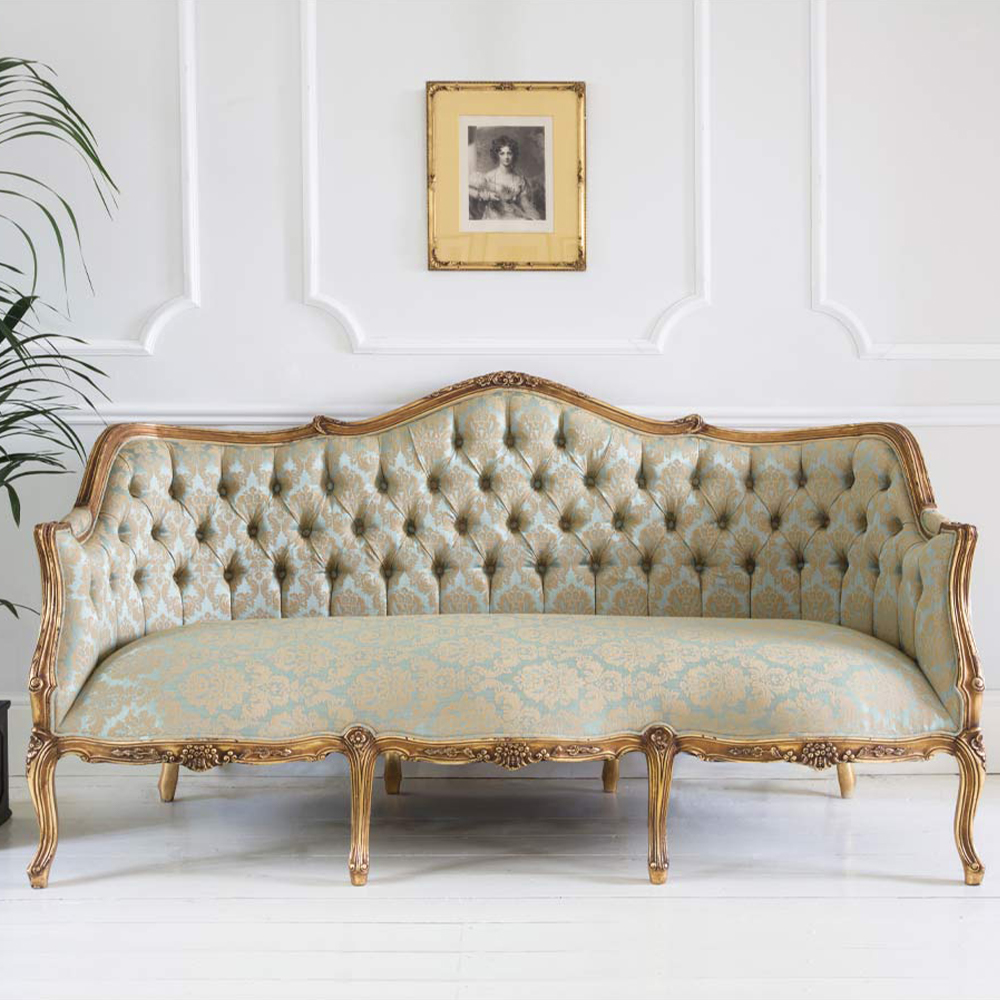 Hand-carved furniture like this Versailles Sofa from the French Bedroom Company with its antique gilding and exquisite damask silk are perfect for an elegant Regency style bedroom or entrance hall. 
Wedgwood china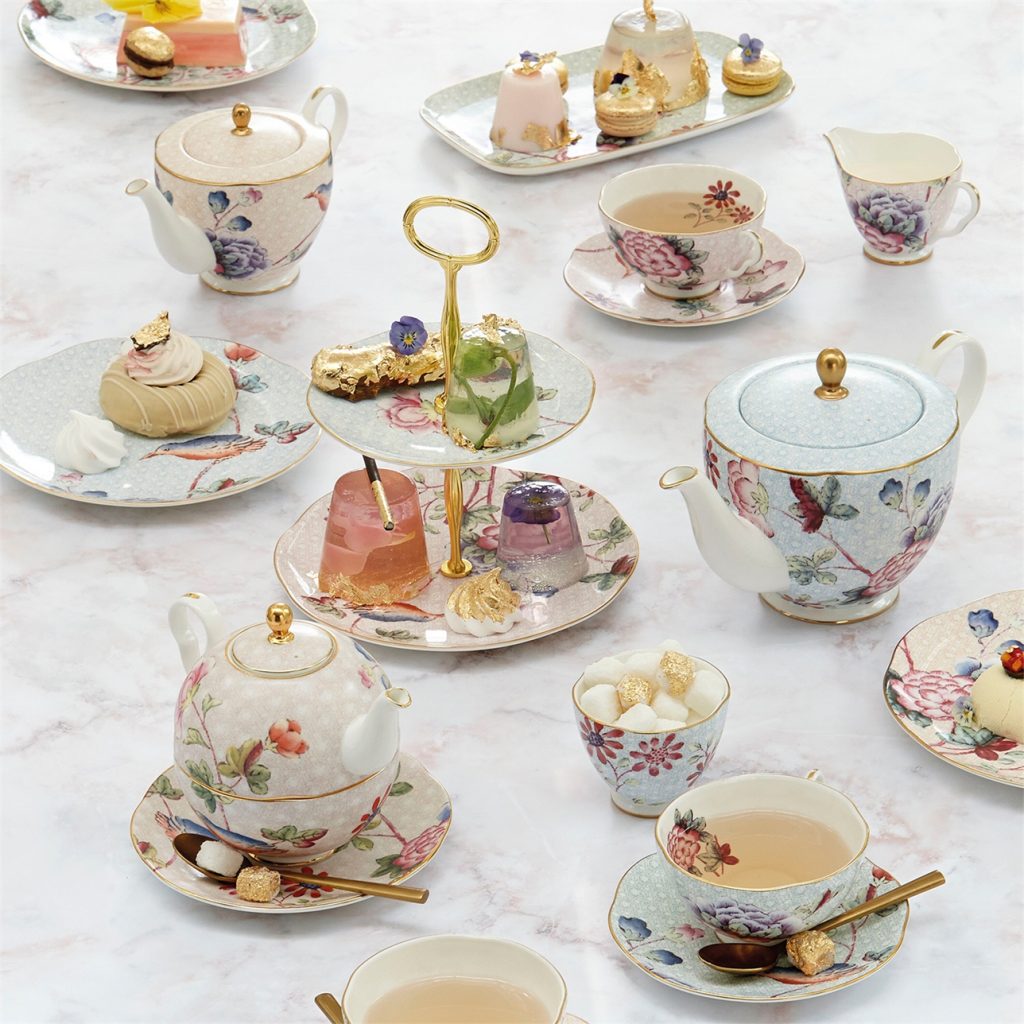 In Regency times Wedgwood had a china showroom in Bath and afternoon tea was usually served in a drawing room or lady's sitting room. A pretty fine bone china tea set like the Wedgwood Cuckoo (or Butterfly Bloom if use Butterfly bloom image) will make teatime special nowadays.
Chandelier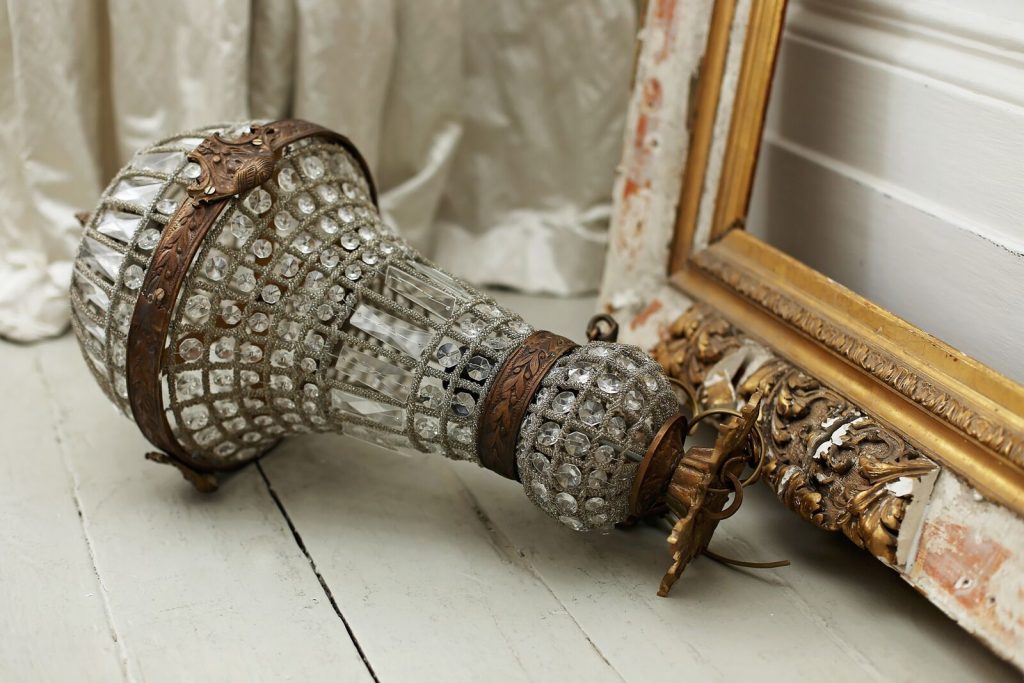 Every drawing room had a crystal chandelier. Look out for an antique at Antique Textiles and Lighting of Bath or grace your room with the classic Stately Empire Chandelier from Sweetpea & Willow for adefinite talking point in your home.
Wall Sconces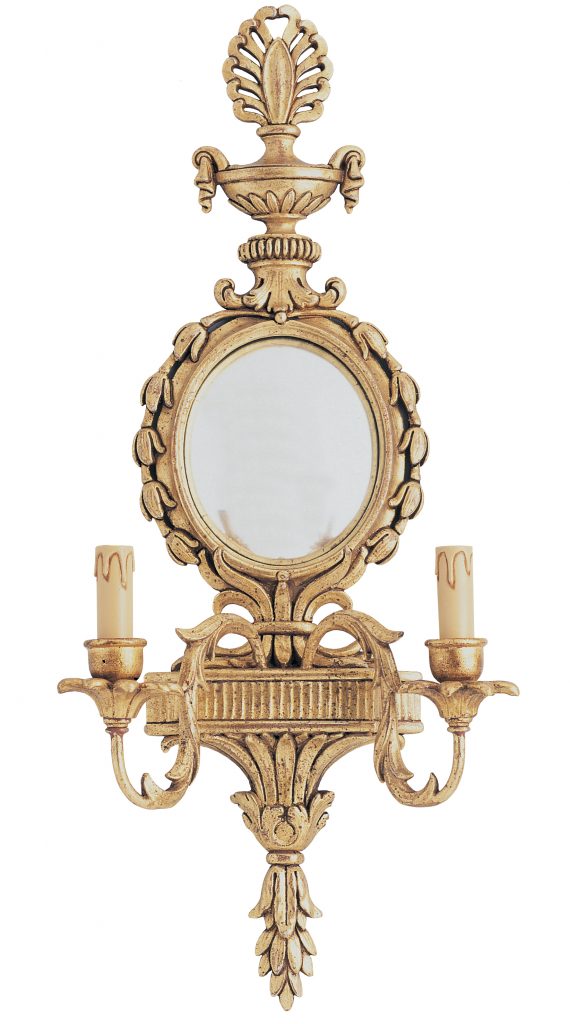 Regency rooms were lit with candle scones. Get the look with a distressed gold leaf sconce from Besselink & Jones. 
Cushions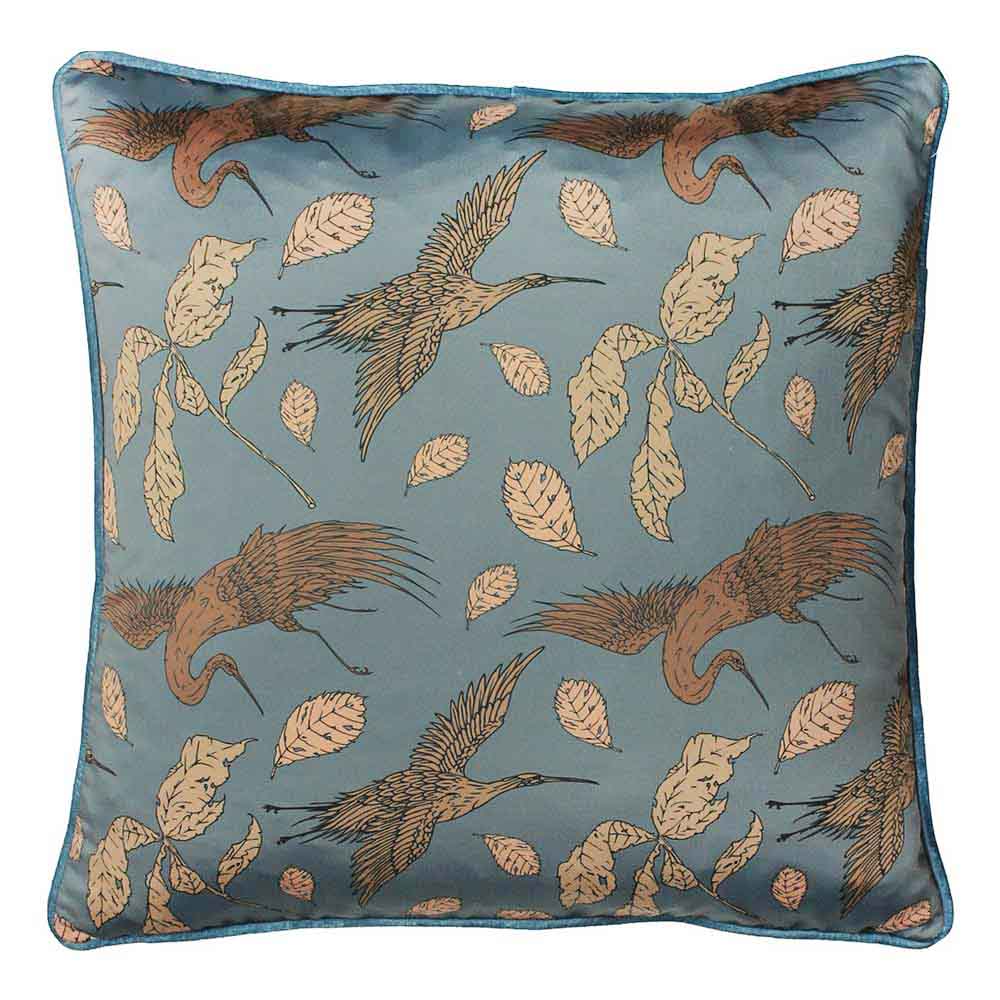 Hand dyed slk cushions and fringes on curtains like this French blue Japanese style from The French Bedroom Company work particularly well with the rattan or French style furniture popular in the era.
Teak and rattan furniture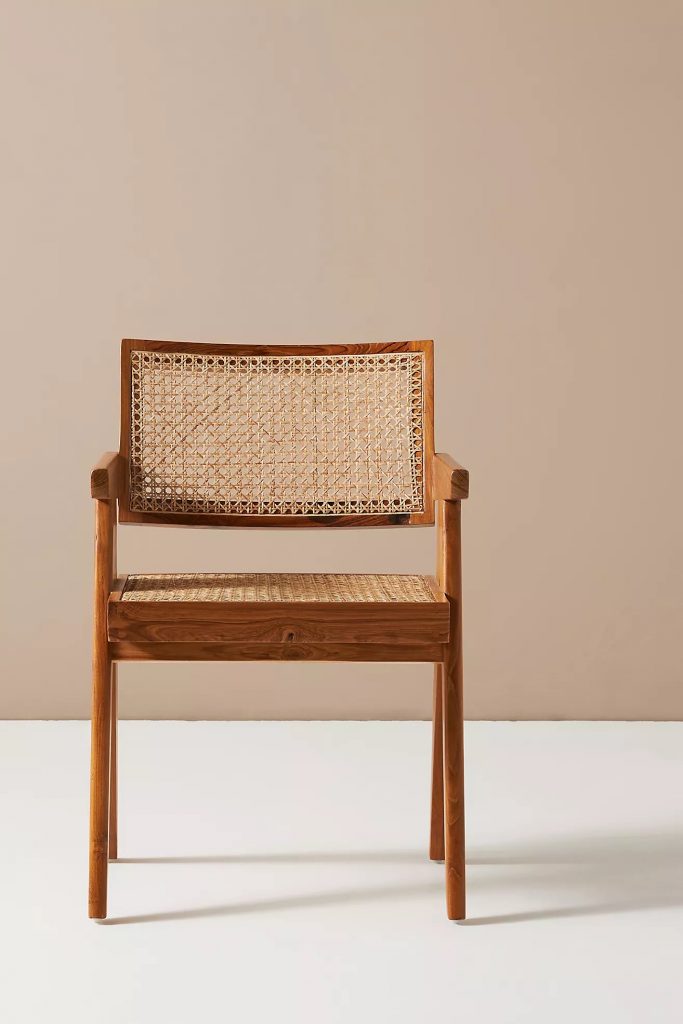 Teak and rattan furniture were popular in Regency times. This Ashton Caned Teak dining chair from Anthropologie is perfect for minimalist dining rooms, light-filled breakfast nooks, and eat-in kitchens. 
Love seats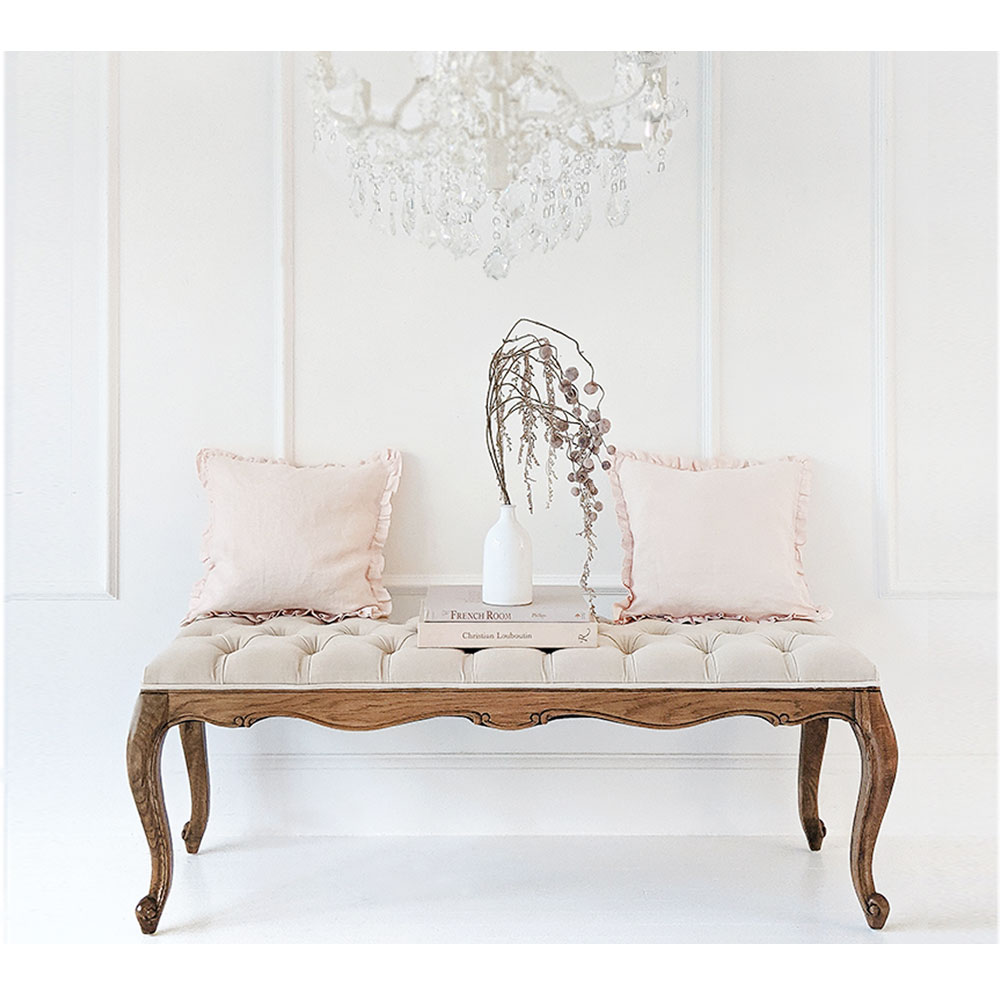 This Love Story Bench from The French Bedroom Company is finished with velvet piping and will look perfect styled with classic regency accessories such as linen and velvet cushions, French mirrors and a chandelier.
Writing desk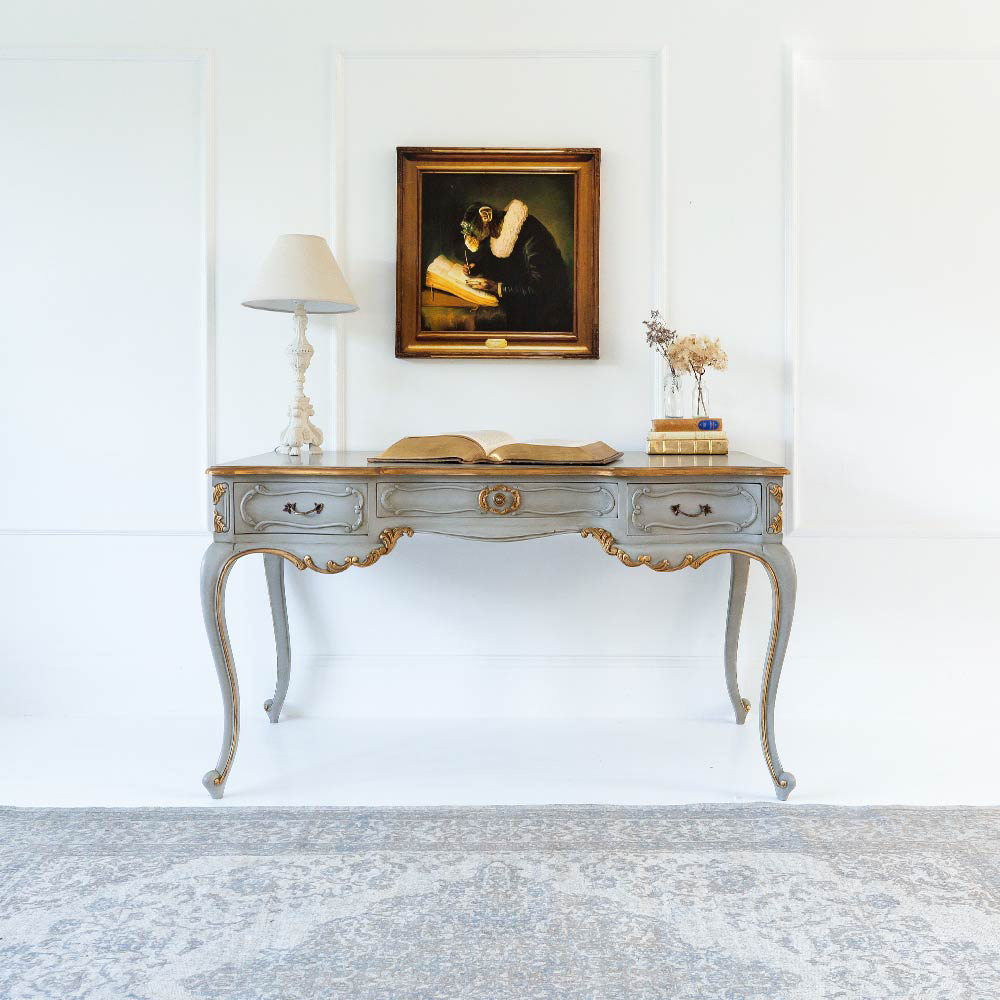 Writing letters was a daily ritual in Regency times and this Palais de Normandy writing desk from the French Bedroom Company will complement both modern and traditional room schemes.
I hope these ideas help you add a touch of Regency romance in your home.