Here are some more child-friendly interior design ideas to help you create a home that's sophisticated and child-friendly. These are simple ideas but will help you style each room in your house with your children in mind.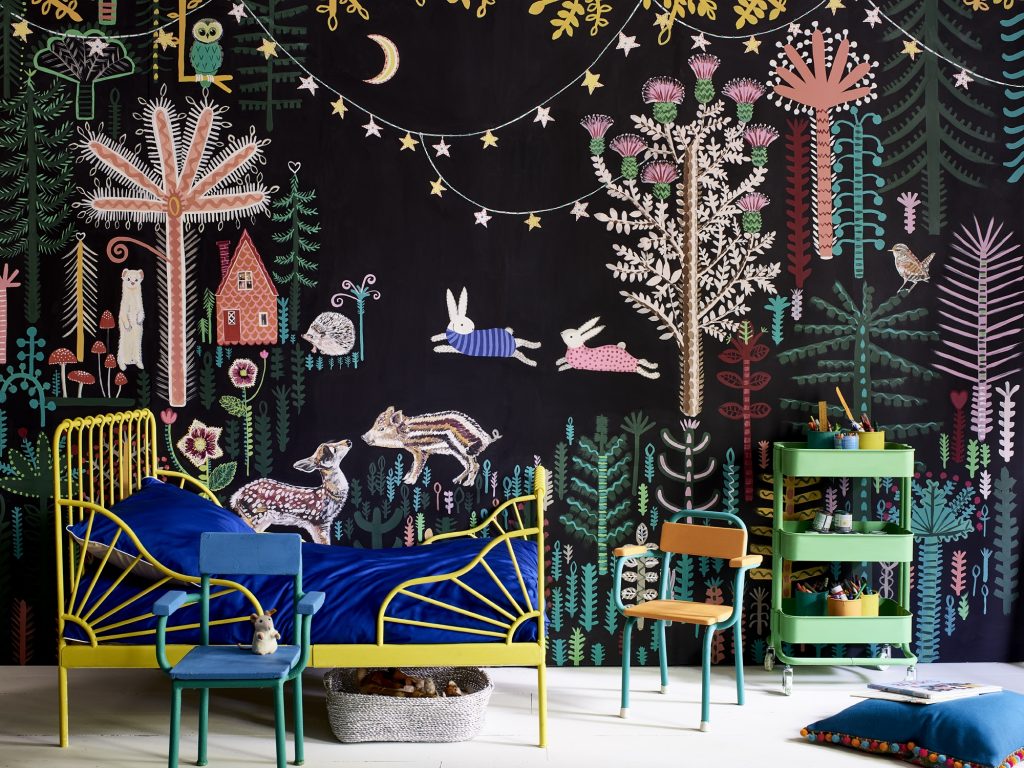 I think a child's bedroom is the perfect place to explore fun interior design ideas, from Noah's ark shaped bookshelves to camper van beds – you can go bright with neon dinosaurs or pretty with floral murals – but the rest of the house needs to be a clutter-free space the whole family can enjoy.
Look for multifunctional bedroom furniture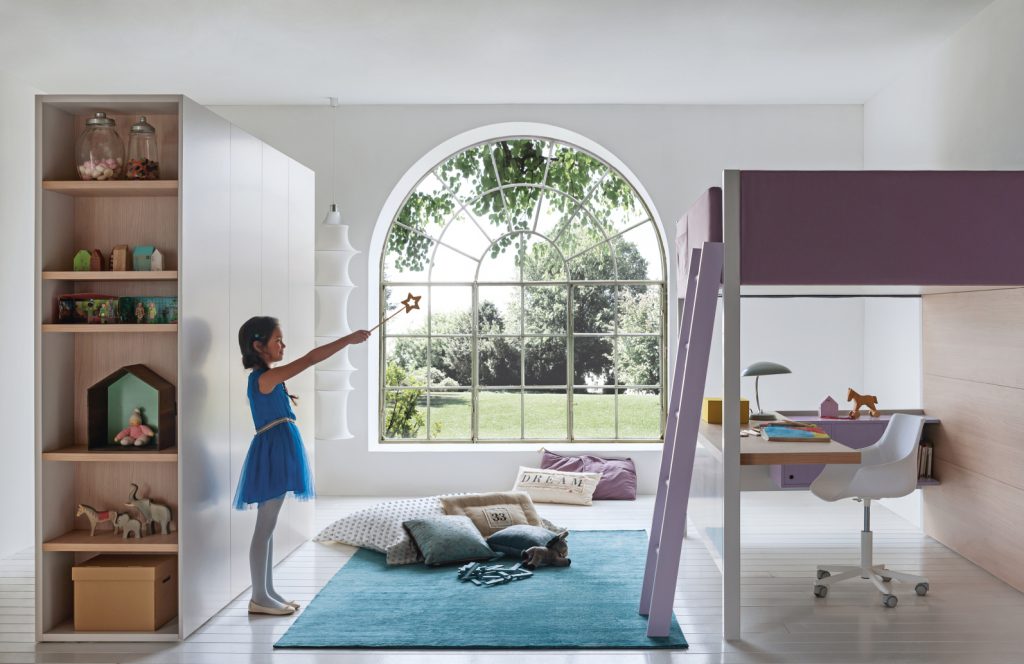 Multifunctional furniture that will grow with your child is a good start when you plan a child's bedroom. Look for contemporary loft beds with desk space underneath which are practical and versatile.
A children's sofa bed is an incredibly useful addition to a bedroom space. It can be used as a guest bed or a sofa – so it's perfect for sleepovers!
Toy storage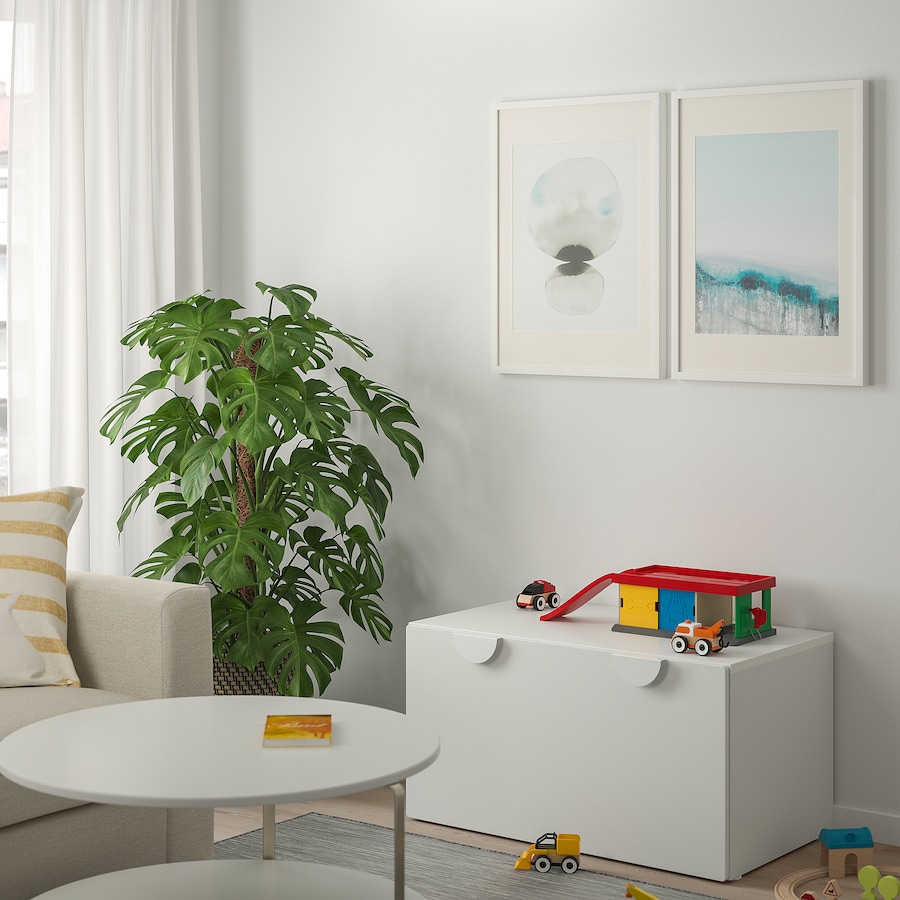 Toy storage is the bane of every family but there are so many stylish possibilities you can choose from, depending on what your family needs. My favourite solution is a simple cube bookshelf which can be turned into child-friend storage with the help of baskets and boxes. You can hide toys away and keep books on display. It's the perfect way to curate what is seen and what is hidden away and help make your home feel tidier and stylish.
Use benches instead of chairs
When it comes to furniture, apart from being an item that will give a touch of vintage class to any room, a low seated bench is easy-to-use and accessible for your children.
If you don't have room for a bench, I am a big fan of Ikea Bekvam stools. Paint them in bright colours and use them in every room in the house. They are particularly good in bathrooms so little ones can climb up to brush their teeth at the sink.
Put up a chalkboard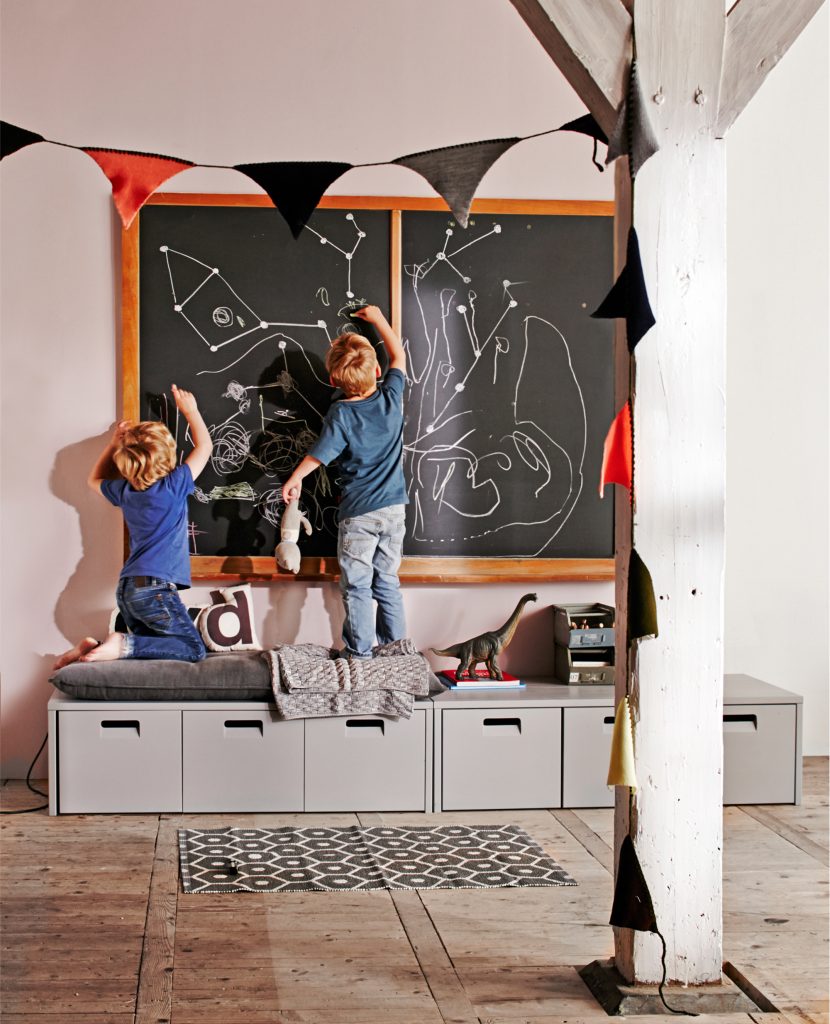 Painting just one wall as a chalkboard is a great way of giving your children somewhere to be creative. You can ether paint a wall using blackboard paint or buy ready-cut chalk paint stickers to simply stick on the wall. Chalkboards look stylish and are functional too.
Personalise a room with wallpaper
Wallpaper is the perfect way to add style and fun to a nursery, toddler or kid's room. You can be so much more adventurous with wallpaper in children's bedrooms, so they are the perfect place to let your imagination go wild. Colourful fun children's bedroom wallpaper is a great way to inject a touch of creativity into a scheme. Avoid trends and embrace your children's passions and interests and excite their curiosity. Maps or murals are brilliant ways of creating something both educational and characterful.
Choose fun bedroom lighting
Fun lighting will add character and playfulness to any child's bedroom. You need to be able to dim the lights at bedtime. Fairylights are cheap and create instant atmosphere. Whether you go for a quirky lampshade or a bright spaceship chandelier, it will make the whole room seem a little extra child friendly. Bedside lights are easy to change when your child's interests change from unicorns and fairies to animals and plants.
Invest in lots of portable storage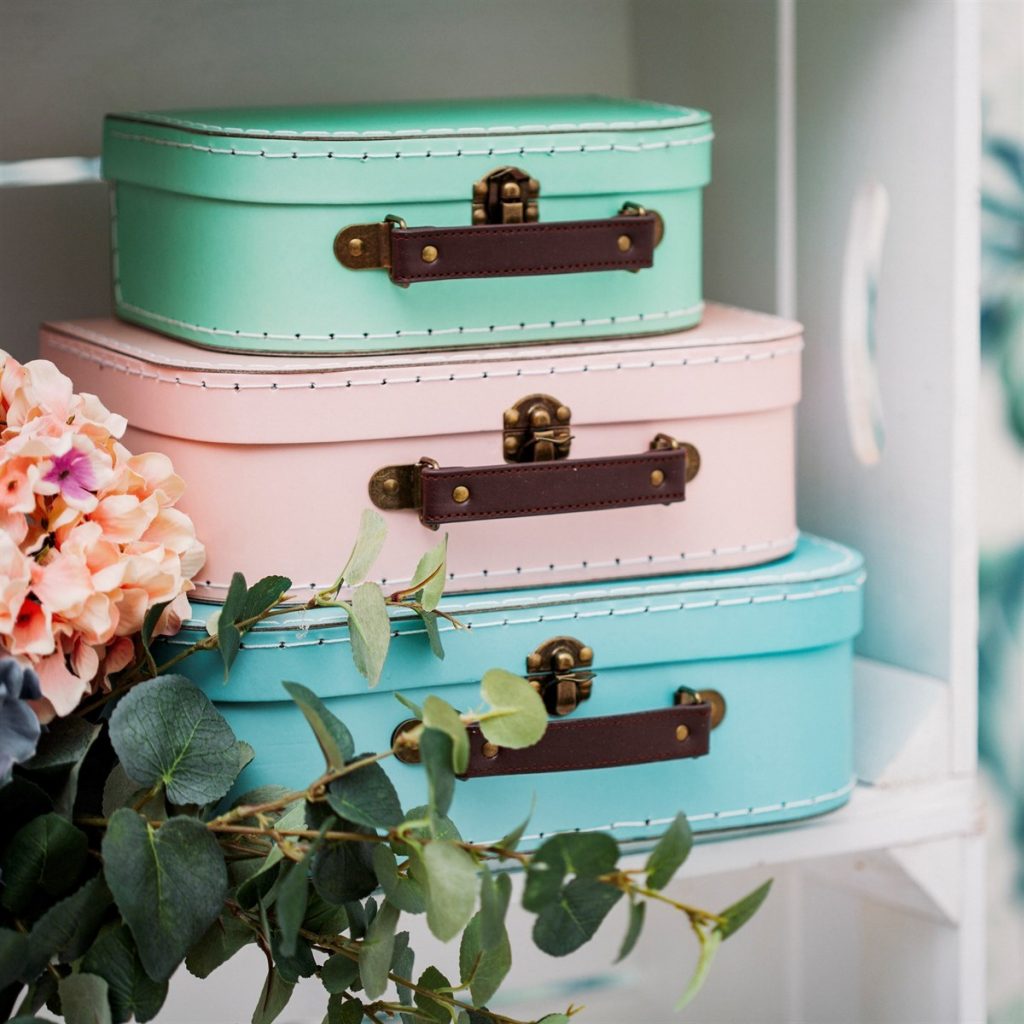 Make sure you have stylish yet practical storage in every room to clear away clutter. Old trunks, vintage style suitcases, baskets and felt cubes all make great places to hide toys, books and games away. 
Personalise their room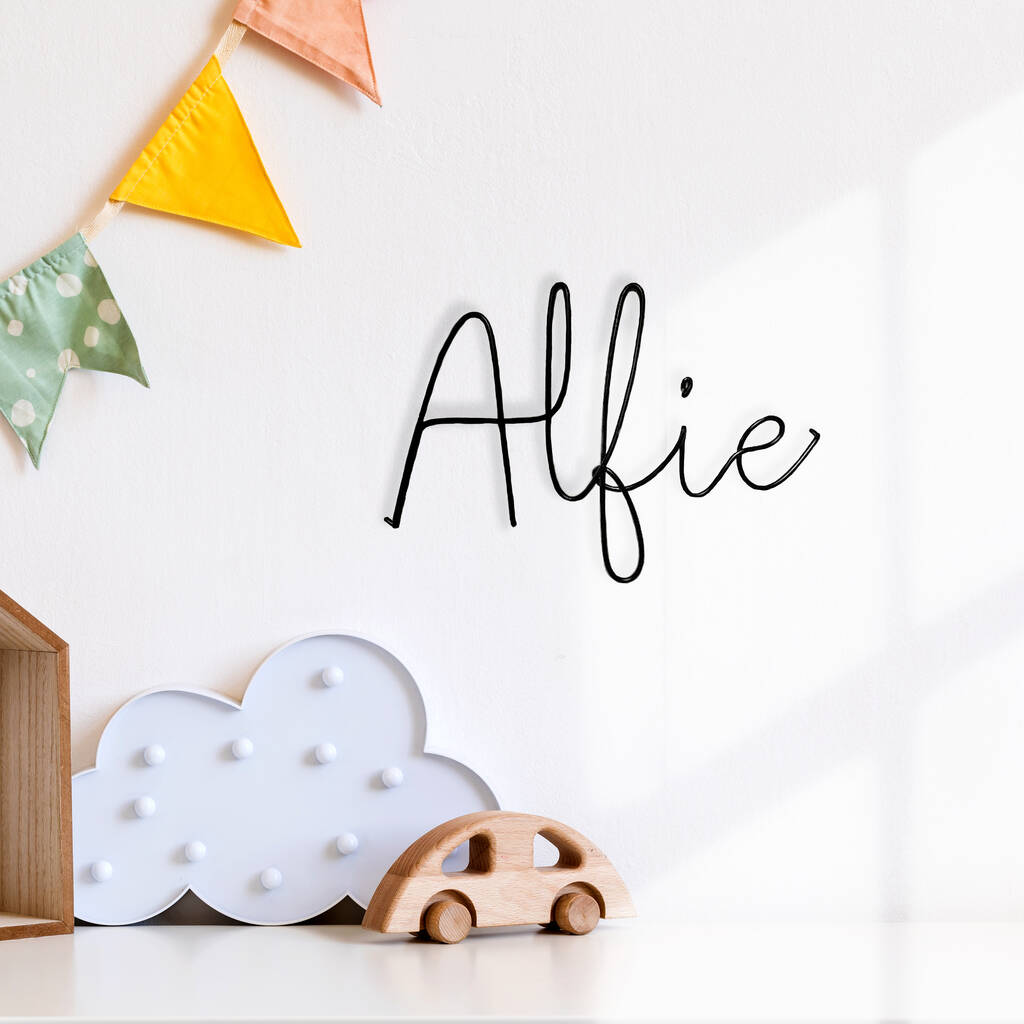 Kids love to see their names in their own spaces. Personalised wire name words are the perfect addition to a nursery or child's bedroom.
Give your kid's their own desk space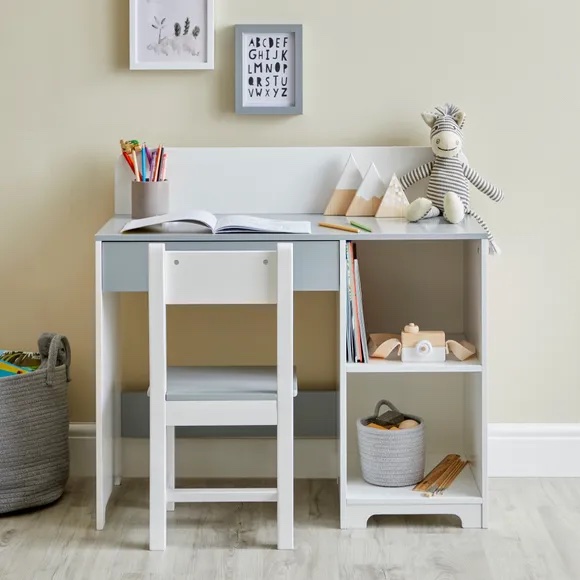 Build in desk space and it will be useful whatever age your child is. Little ones can use the place for drawing and crafts and when your child is old enough, it's perfect for homework and projects. Add bookshelves, a desk lamp and a cute rug to zone the space.
The trick to creating a stylish, yet child-friendly home, is to consider everyone so you can all live together comfortably.