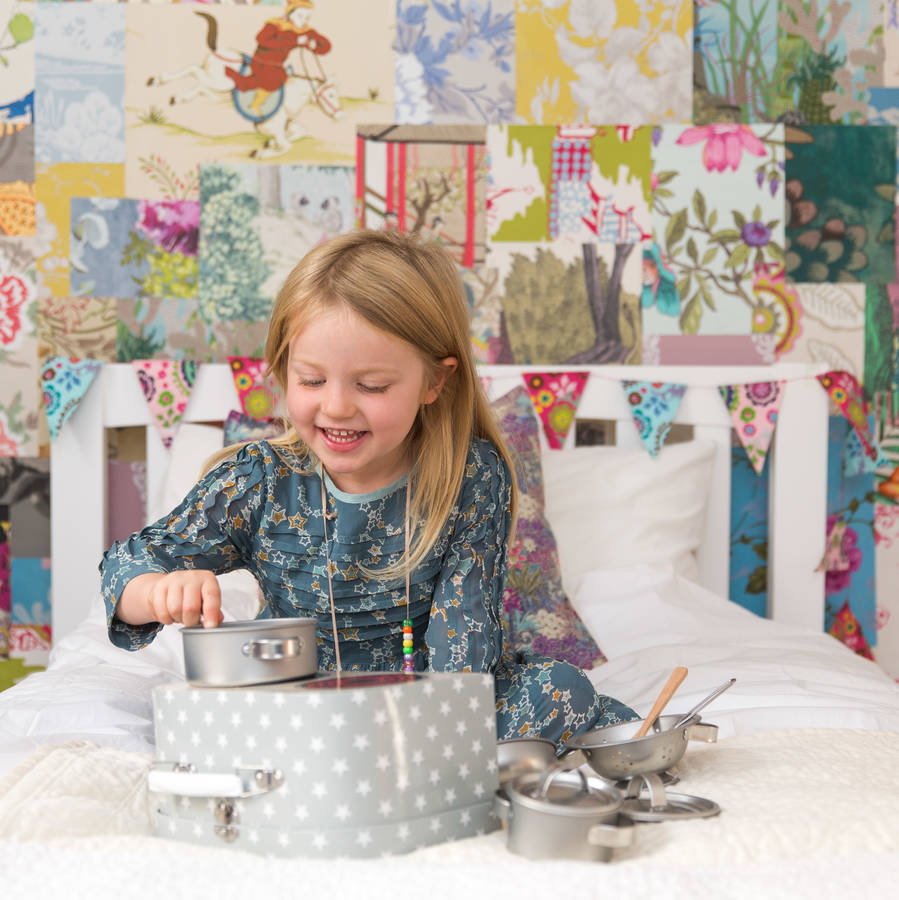 Just because you have children doesn't mean you have to give up on your interior design style. Here are some clever ideas that will help you create a functioning family home.
Organise your hallway
If you are fed up with falling over a pile of shoes and coats in the hallway, you need to share ownership of it with each member of the household. Allocate each family member a shelf and peg and ask them to put all their scarves, gloves and shoes away. Put little one's hooks down at their eye level and add their initial so they feel like they own their storage space.
Look for modular sofas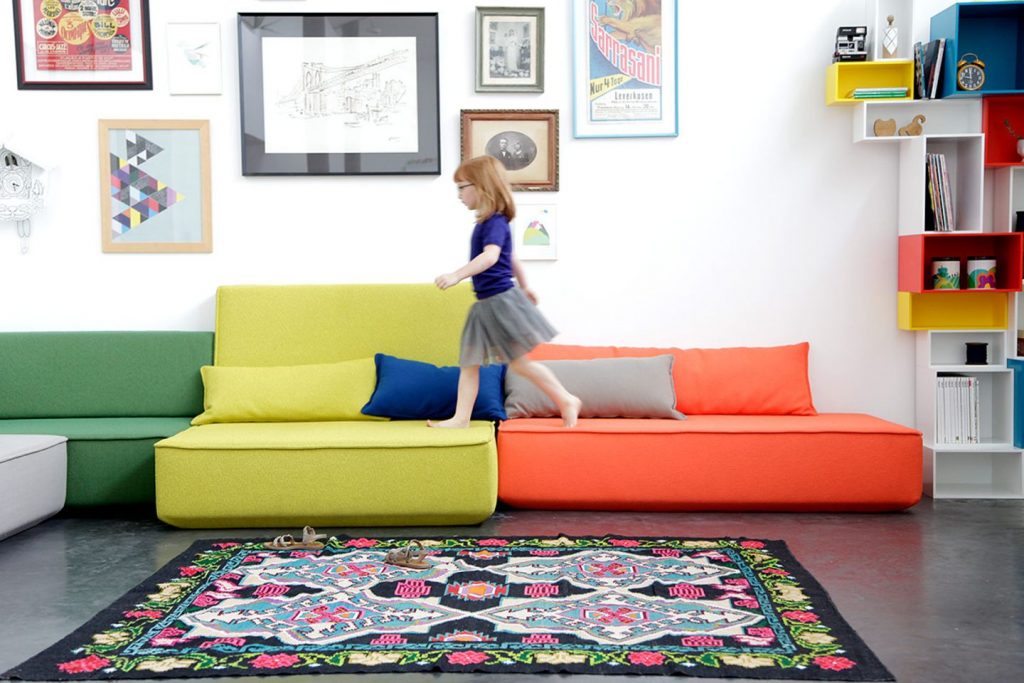 When you're planning a living room for a growing family, you need to consider the biggest item you are all going to use – the sofa.
Practically you need to think about whether you can wipe or wash the covers, whether your chosen colour show up stains, is it comfortable and does it have enough room to accommodate a growing family?
Where space will allow, a large three-seater or four-seater sofa is a family-friendly option but if you opt for a big modular sofa or a corner sofa, you will give everyone a space to sit and relax together. Modular sofas are a good choice because they give you the flexibility to build your sofa adding and removing pieces where needed. They're super comfy and perfect for cuddling up on for a family movie night.
Add soft seating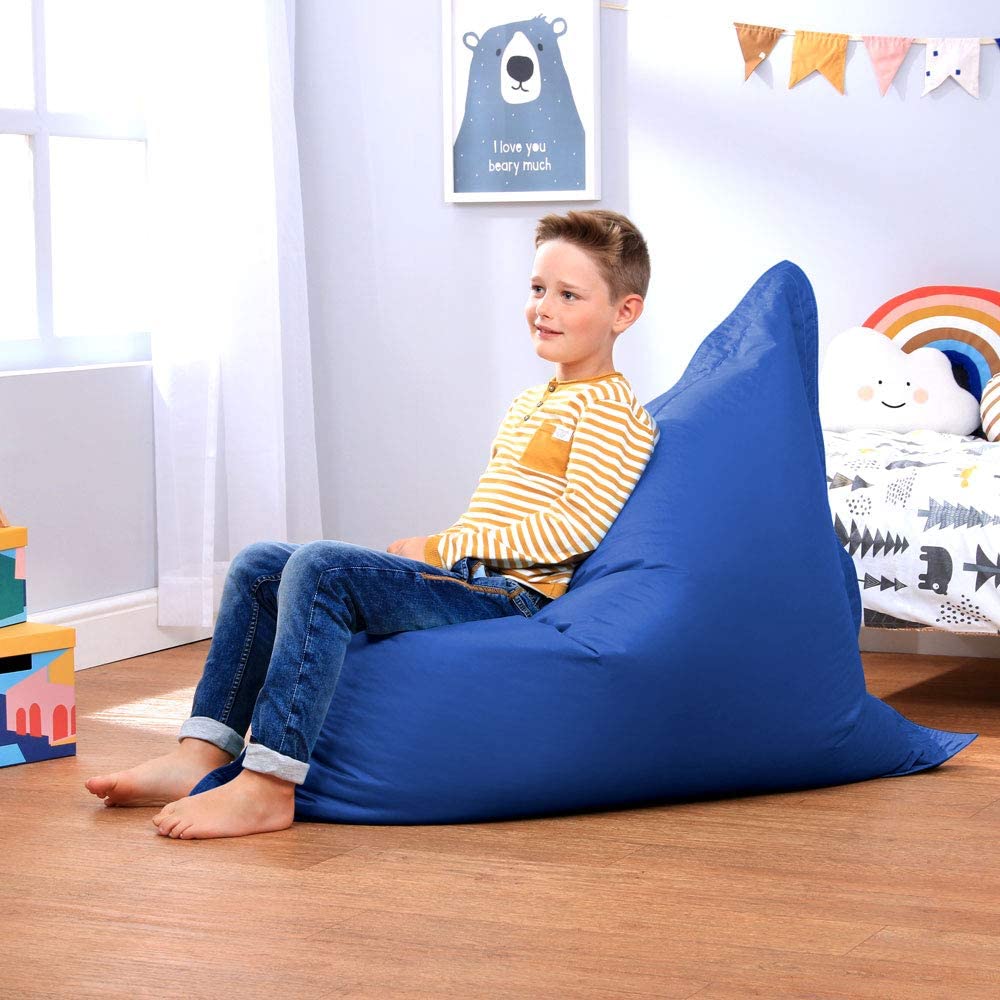 Floor cushions, pouffes and bean bags are great options for extra seating in a living area. They are soft and easy to move around and make the space feel laidback while still introducing some style. If you regularly have kids over for parties and sleepovers, bean bags that can be tucked away when not in use are a great temporary solution to seating.
Cover floors with rugs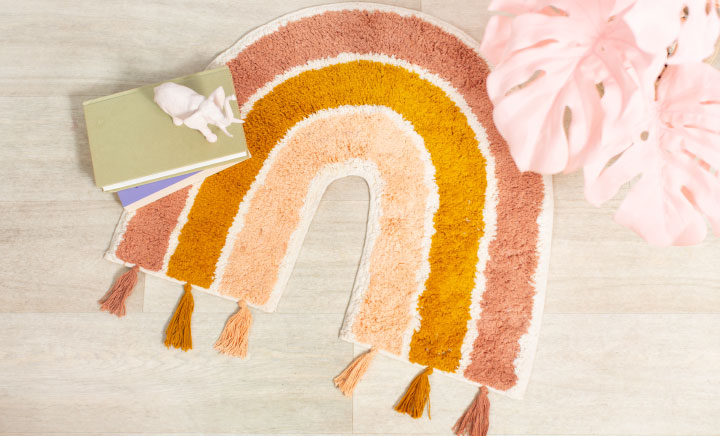 Protect wooden floors or carpets from damage by covering them with rugs. Having a durable rug that's easy to clean is essential for your living room when you have kids. Rugs also provide comfort and warmth and a soft surface if your kids fall over. There's no rule that says outdoor rugs can't be used indoors. There are so many amazing designs nowadays and they are super easy to clean – just hose them down and dry then in the sun!
Create a gallery wall
If you have young children, you will be inundated with their drawings. Don't let them pile up on the kitchen table, frame their best masterpieces and display them where they can be enjoyed. If you pick clean modern frames and display them as a gallery wall, they will become a design feature and look artfully curated rather than messy.
Display books like art
Books also look wonderful if they are displayed artfully. My favourite tip is to buy picture shelves and use them to display your favourite books. So many books have beautifully designed covers, this is such a great way of showcasing them. It's like an ever-changing art gallery on you shelves and kids also love picking out the book they want to read next.
Invest in a kitchen island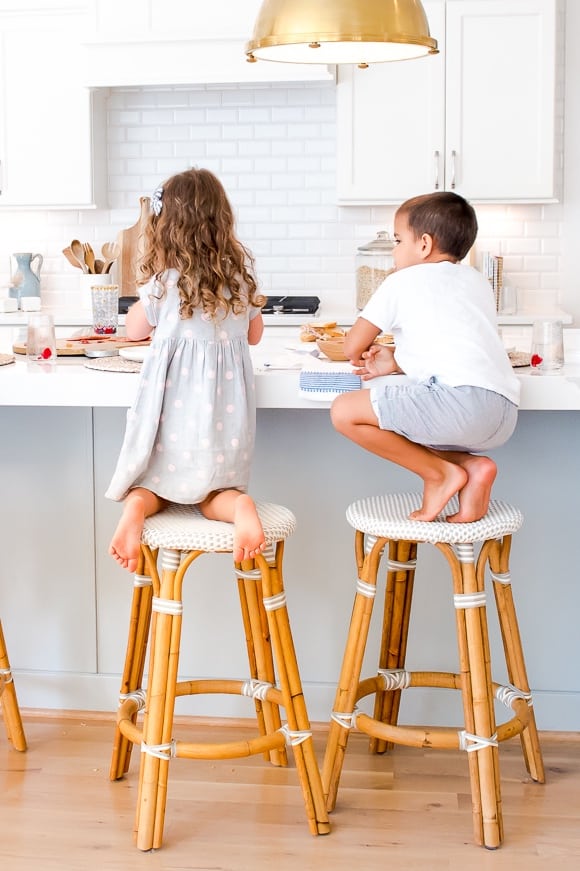 Kitchen islands are stylish, great for food prep and brilliant if you have children – they are perfect for eating breakfast, doing homework, crafting or simply watching you cook.
If you invest in a kitchen island, make sure you add lots of child-friendly storage and some fun bar stools in bright colours. A two-tier kitchen island design is perfect for kids – the lower tier provides them with their own easily accessible space, while the higher tier can be left for you to get on with the cooking. If you add a sink into your island it also becomes a great space for painting and crafting.
A portable kitchen island is perfect if you have a smaller kitchen – remember it won't just take up space; it will create space too!
Built-in seating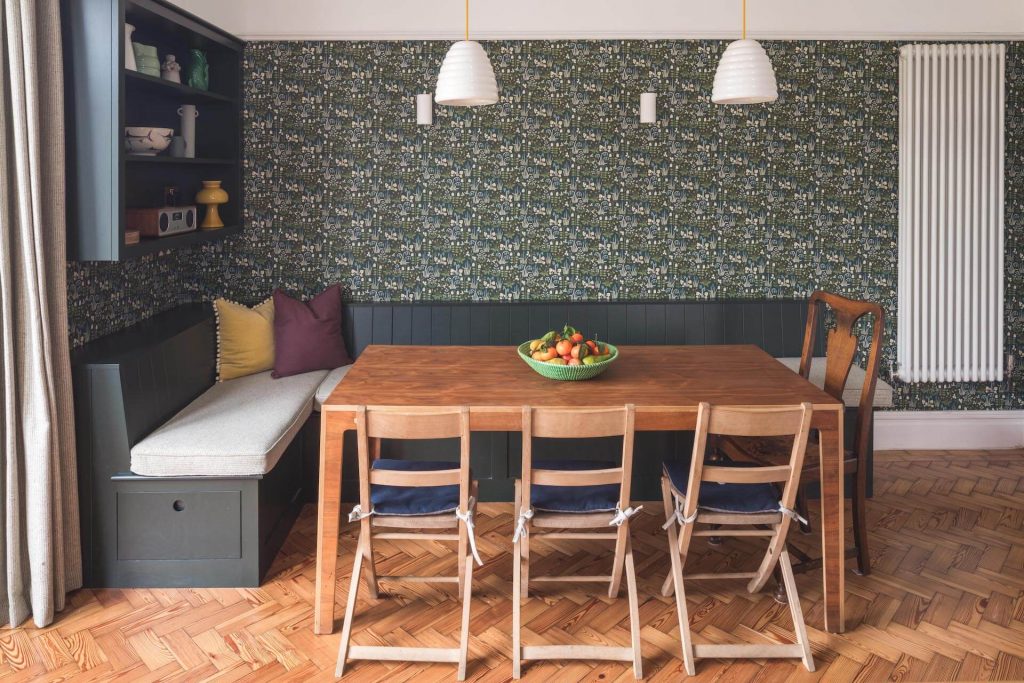 Built in seating will give you lots more seating space than free-standing chairs. Banquette-style seating is a clever way to make the best use of your space. It's great for awkward shaped parts of your kitchen, as it can be made bespoke and it can also double up as storage, making even more use of the space.
If there a cluttered nook in your kitchen, consider adding a small bench seat to create extra seating for your kids to do projects and homework and spend time with you while you are in the kitchen.
I hope I have shown you that beautiful decoration and family life are compatible.