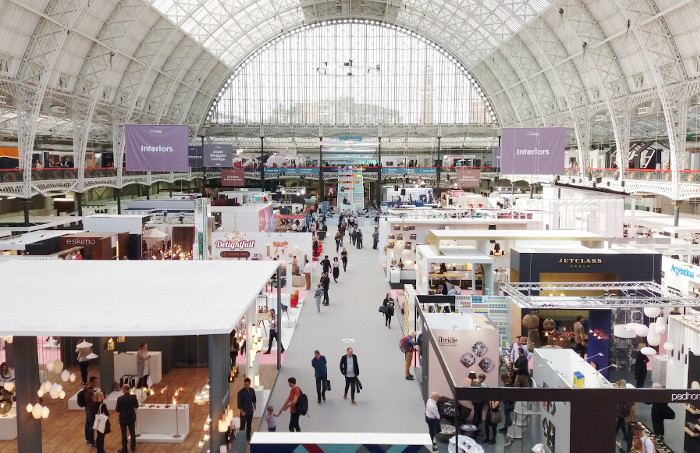 There are many excellent interior design shows coming up in 2020. Here are some of the UK's best:
London Design Week, 8-13 March
London Design Week at Design Centre, Chelsea Harbour is a show for interior professionals and enthusiasts (open to the general public from March 11th). This show was once described as "The interior design world's Mecca" by Vanity Fair. In 2020 there will be 120 showrooms, 600 brands, and a packed programme of talks, workshops and meet-the-designer events.
Grand Designs Live, 2-10 May in London, 7-11 October in Birmingham
Grand Designs Live is the show for self-build enthusiasts (or anyone who just really likes Grand Designs). The event is hosted by Grand Designs' own Kevin McCloud and features many industry experts. Exhibitors, talks, workshops and an interior room set competition are just some of the highlights of 2020's show.
Clerkenwell Design Week, 19-21 May
Clerkenwell Design Week is one of the most exciting – and important – events in the design calendar. Clerkenwell is home to more creative businesses and architects per square mile than anywhere else on the planet, and this show is a celebration of its diverse community. People from all over the world attend this showcase of leading UK and international talent. The show includes showroom events, exhibitions, talks and incredible street installations.
House & Garden Festival, 17-21 June
Combining three popular lifestyle events; House Fair & Grow London, Spirit of Summer Fair, and the Arts & Antiques Fair Olympia, this is an eclectic and inspiring festival. Here you can find inspiration and source products for your home. There's a wide range of exhibitors, professionally styled room sets to visit and a timetable of free talks and workshops.
London Design Festival, 12-20 September
It's no secret that London Design Festival is my personal favourite event – I've written about it on this blog many times before. It's a true celebration of design with major trade shows (100% Design and designjunction) taking place alongside exciting exhibitions, installations and talks. For one week in September, London becomes the design capital of the world. I can't wait to see what 2020's event brings.
Are there any design events you'll be visiting this year? Share in the comments below!