Welcome back! Today I'm predicting a few more of 2020's key interior design trends.
We covered rainbow colour schemes, painted doors, earth tones and refined luxury in part one. You can read that here. In part two we discuss textured walls, pared-back versions of popular trends and an ancient comeback…
Muted Tropic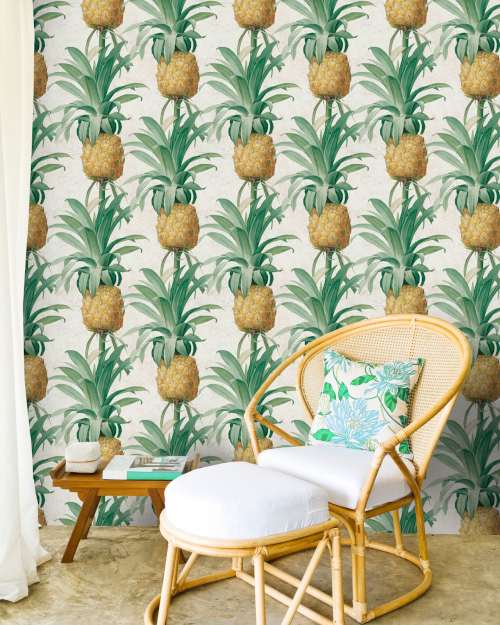 Ananas wallpaper by Mind the Gap
The tropical trend has been going strong for a number of years now. Next year I think bright colours will slowly be replaced by more muted hues, and we'll see more of a relaxed bohemian vibe. This trend will also bring plenty of texture, lots of natural materials, and gorgeous painterly prints. Don't worry; there will still be plenty of pineapples.
Textured Walls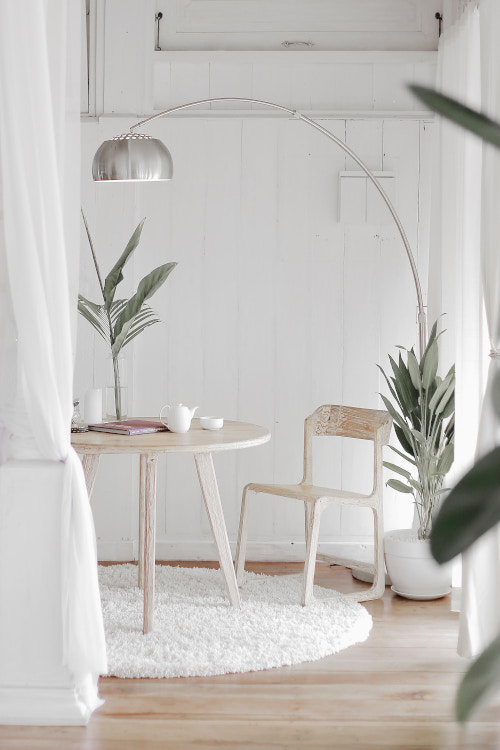 Photo by Hutomo Abrianto on Unsplash
Wall panelling, paint effects, embossed or flocked wallpaper, exposed brick… all these and more will come under the general trend of textured walls next year.
I like this trend because it's diverse and it will lend blank spaces a touch of much-needed character. This is especially important with the prevalence of identikit new build homes.
Rattan and Wicker Furniture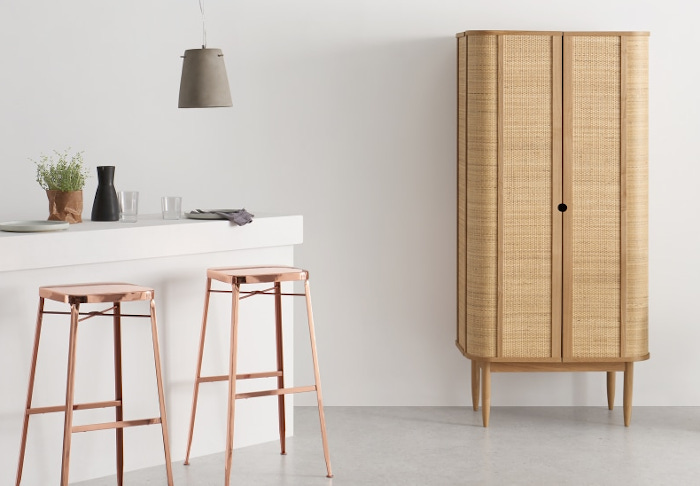 Liana Rattan Cabinet by MADE.com
Texture seems to be the overwhelming theme of 2020, and this of course extends to furniture. We'll see lots of rattan and wicker being brought in from the outdoors. But it's not the rattan of your childhood. The rattan furniture we love is light-toned, beautifully crafted and ever-so-chic.
Ancient Classicism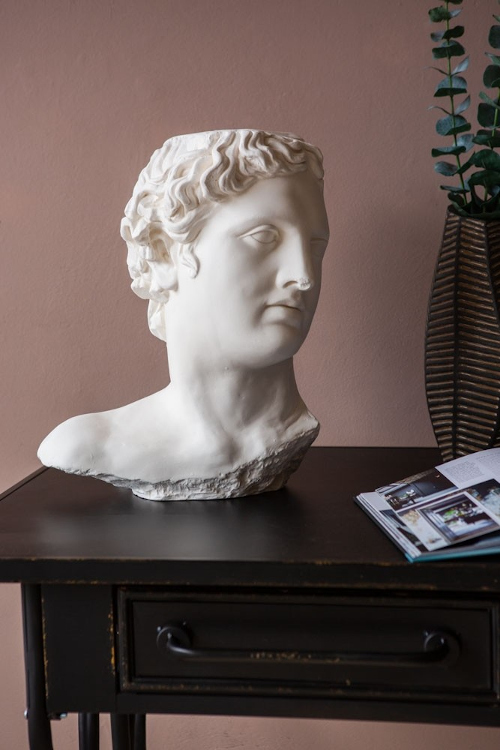 Greek God statue by Rockett St George
Plates bearing Ancient Greek motifs, Roman busts, column-shaped side tables… it can only mean one thing: ancient classicism is back in fashion.
I love this trend because it takes the serious business of antiques and makes it playful and irreverent. And who doesn't want a Roman bust in their entryway? They do say trends are cyclical…