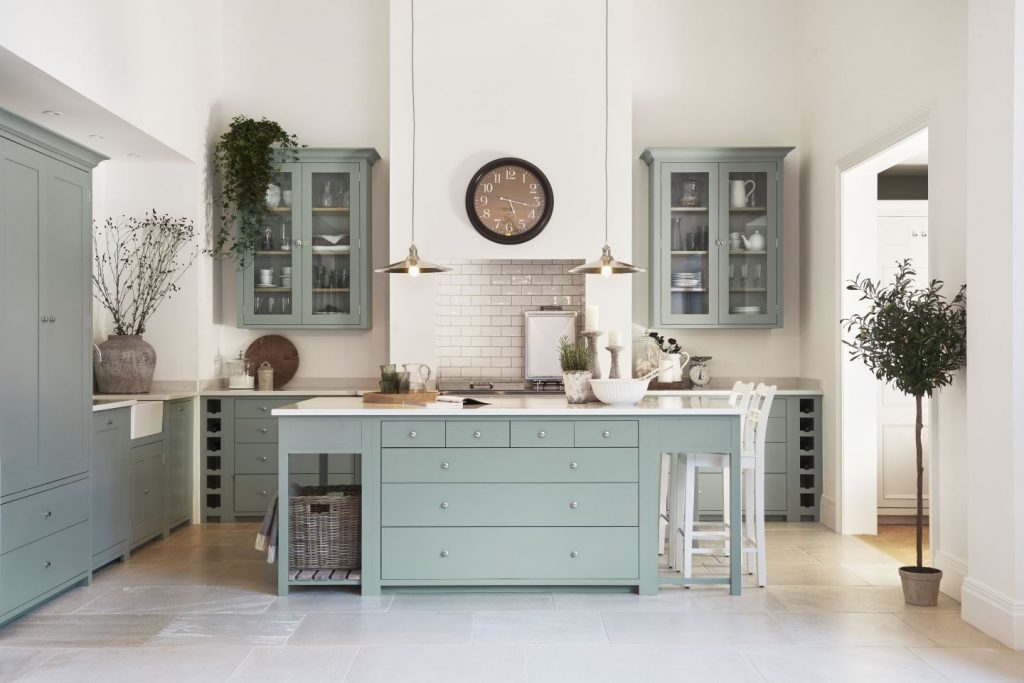 Blues and greys have been the default colours in interiors for some time, but if you've had a quick scroll through Instagram or a flick through an interiors magazine recently, you'll have seen green is everywhere.
I think it's a response to the pandemic and an attempt to bring the feeling of outdoors inside our homes. Green can have a calming, stress-easing effect too. Here are some ideas for how to introduce this much loved colour into your interiors.
Paint
I think of grey-greens as neutrals, because they're a very forgiving base and green walls can look effortlessly chic. Graham and Brown's Accrington Road, seen here, is a playful and modern sage green.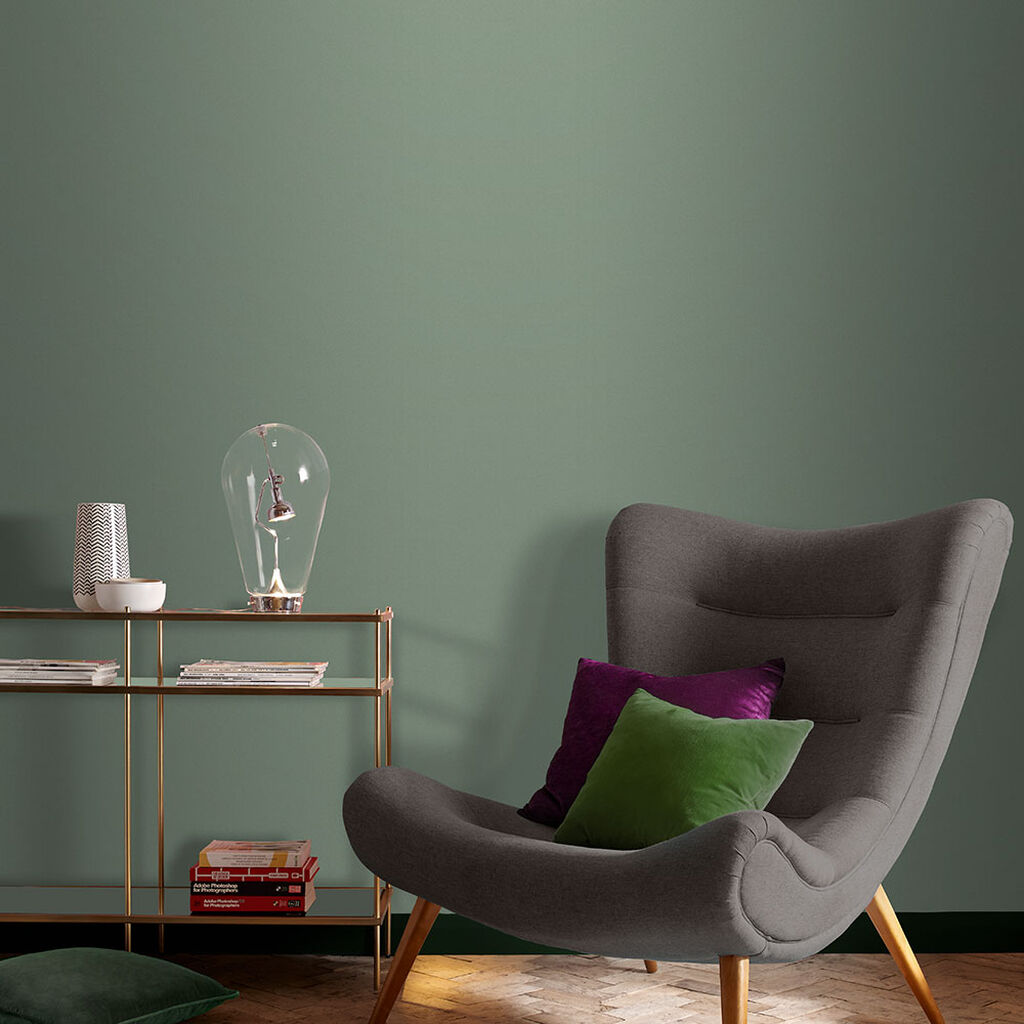 In contrast, Farrow & Ball's fresh aqua, Teresa's Green, creates a beautifully calm feel in this dining room.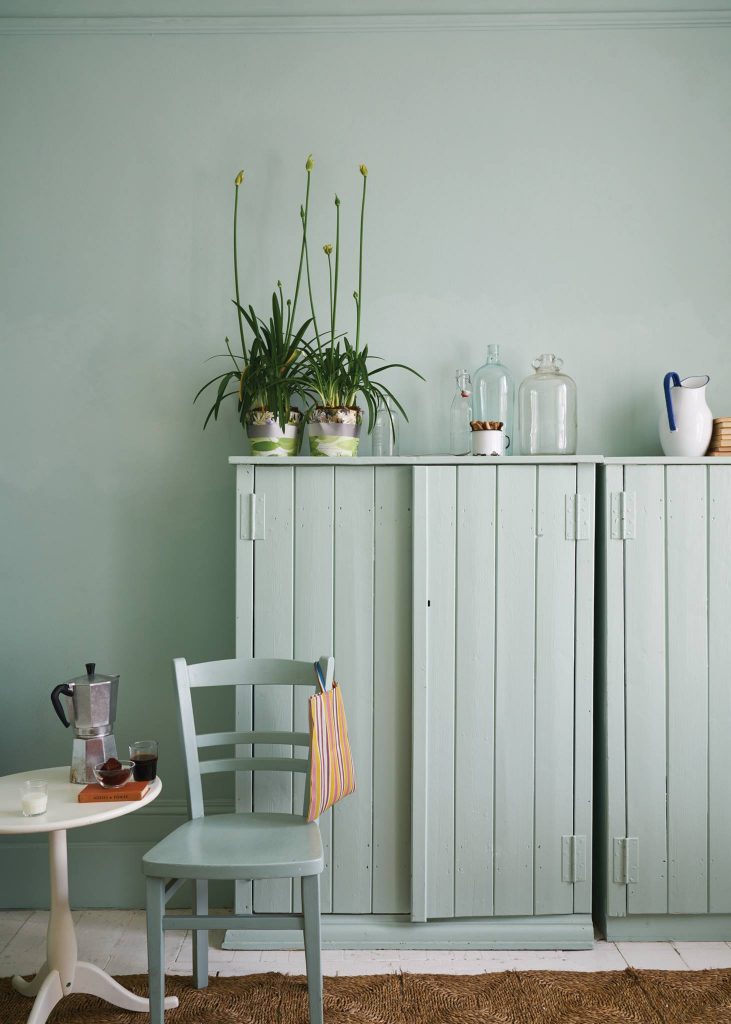 Team soft greens with off whites, deeper tonal greens or hot reds for a contemporary vibe.
Tiles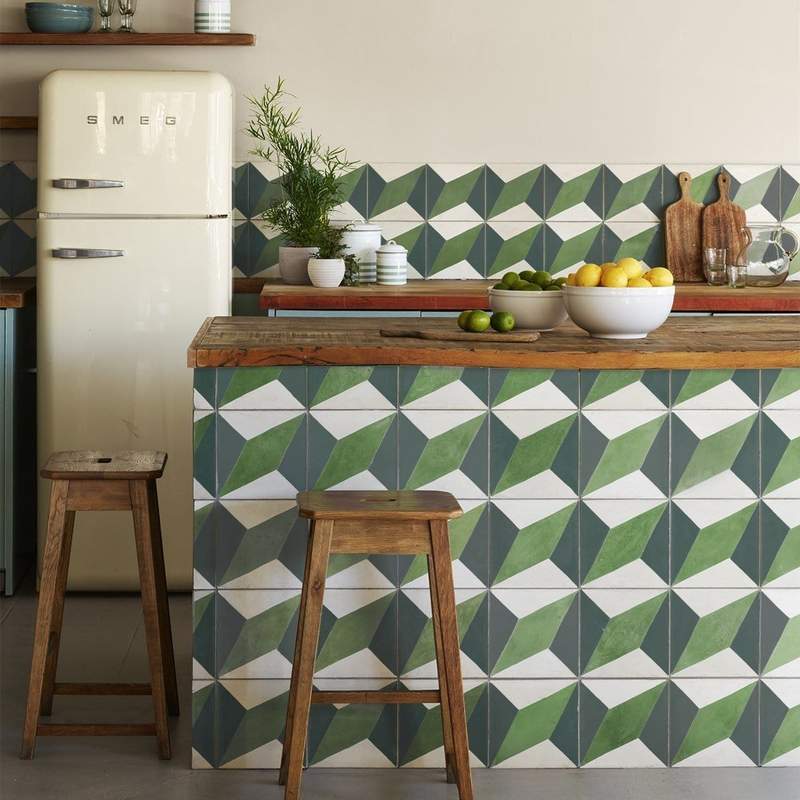 Green tiles like these Otura tiles from Bert & May, with their understated geometric pattern, suit all ages of property. Mix and match with plain tiles if you want to dial the green down.
Wallpaper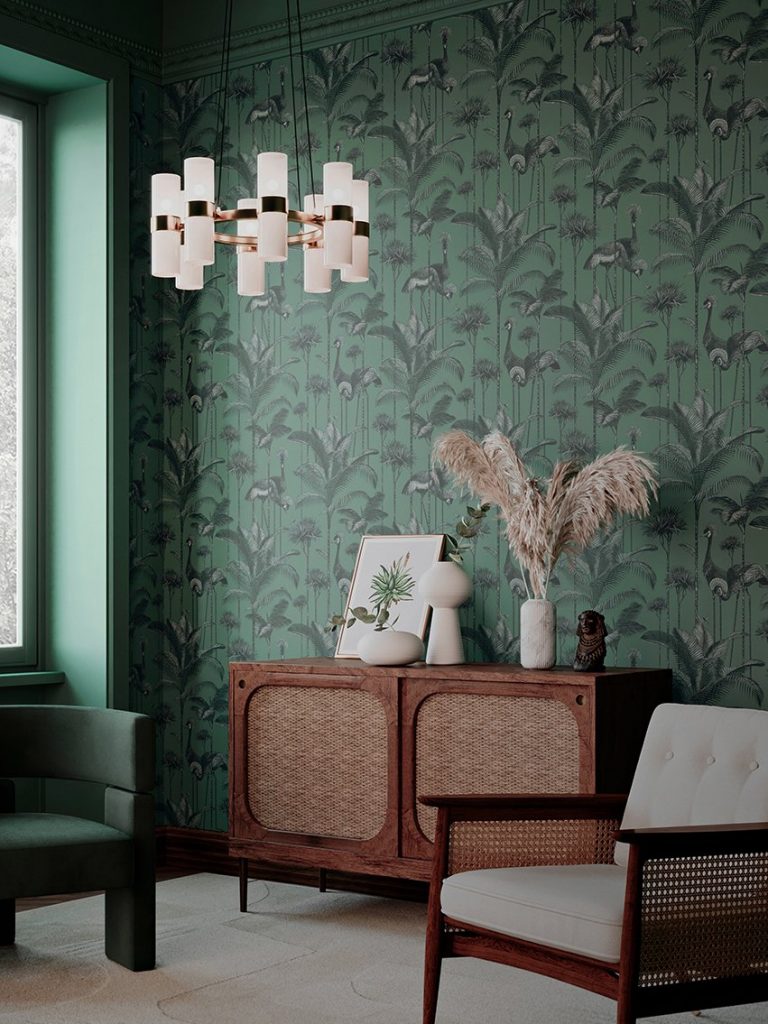 Wallpaper is a wonderful way to introduce botanical designs in shades of green into your home. Use wallpaper in a big room to add drama or in a small space to create a feature wall.
Kitchen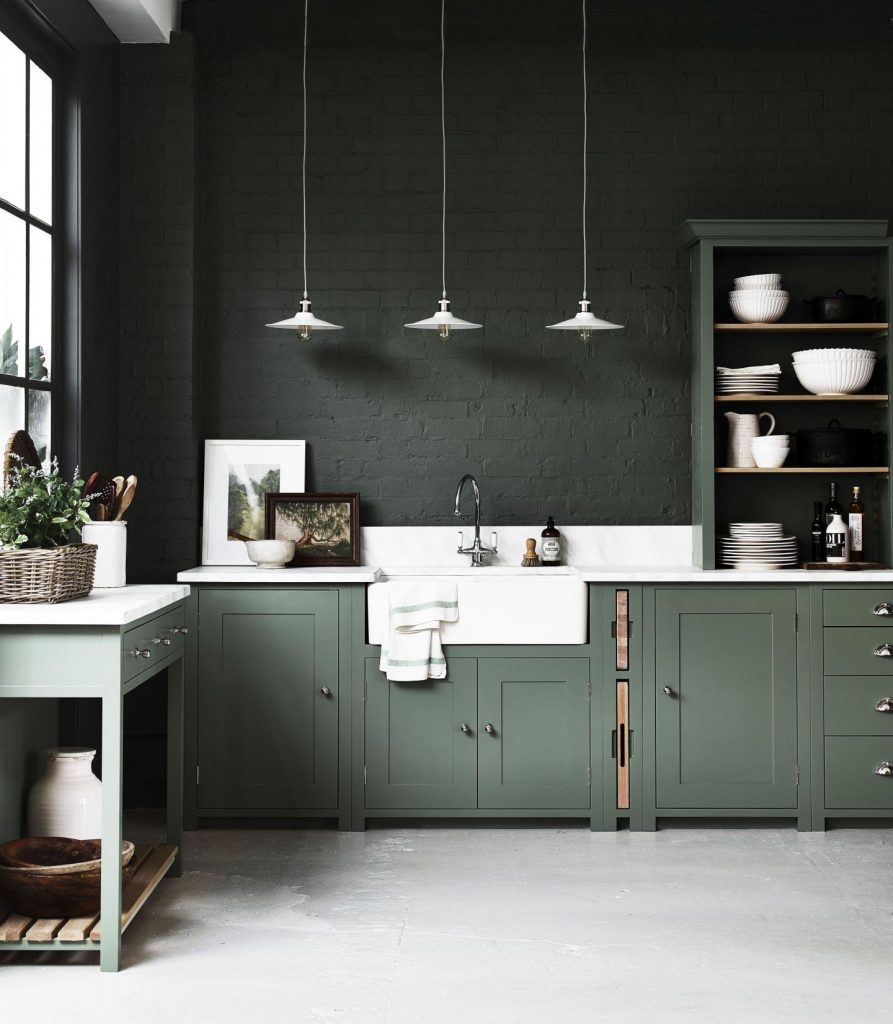 Green kitchens are having a moment. Green creates a sophisticated yet subtle effect, injecting colour into the kitchen without it being overbearing.
Sofa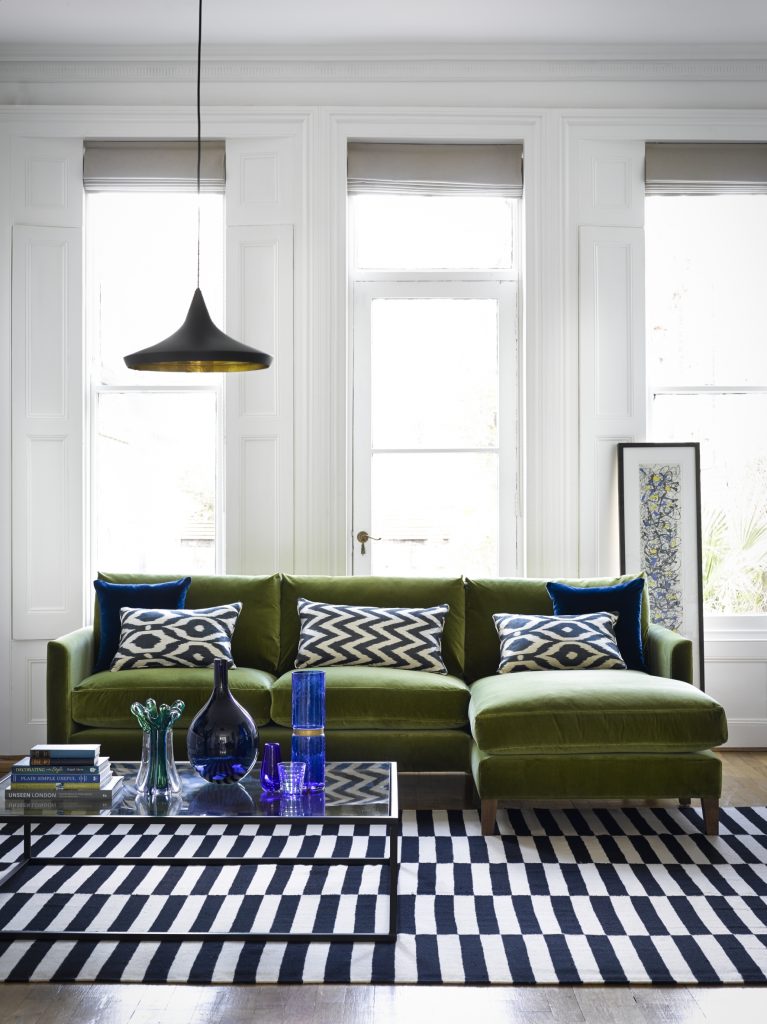 A green sofa like this Izzy Sofa in olive green matt velvet by Sofa.com will make a real statement and it also offers a brilliant canvas for layering. Try retro cushions in 70s-inspired fabrics.
Chair
If a green sofa is too much of a statement, how about a green chair? A green velvet dining chair with gold metal legs will add style and comfort.
Cushions
Use green as an accent colour by adding cushions or throws to your existing colour scheme. This gorgeous handmade cushion is the perfect way to add pattern and texture as well as colour. If you're combining different shades of green, a quick rule is to stick to using either yellow-based greens or blue-based greens.
Lighting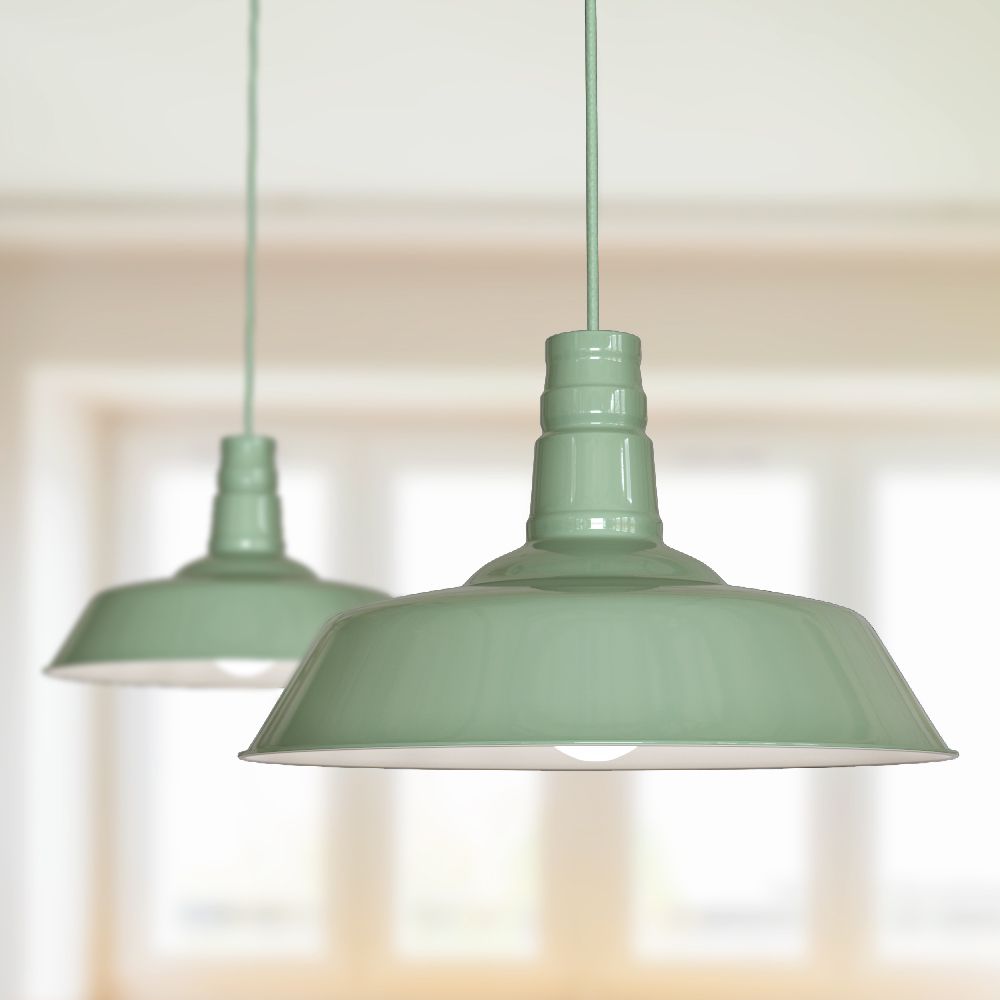 Try introducing green into the scheme with pictures, curtains, soft furnishings and lighting – it's a great way to embrace the trend.
These stunning Argyll Pendants in chalk green are perfect for creating a vintage warehouse, country, retro or industrial look in smaller spaces.
Bedding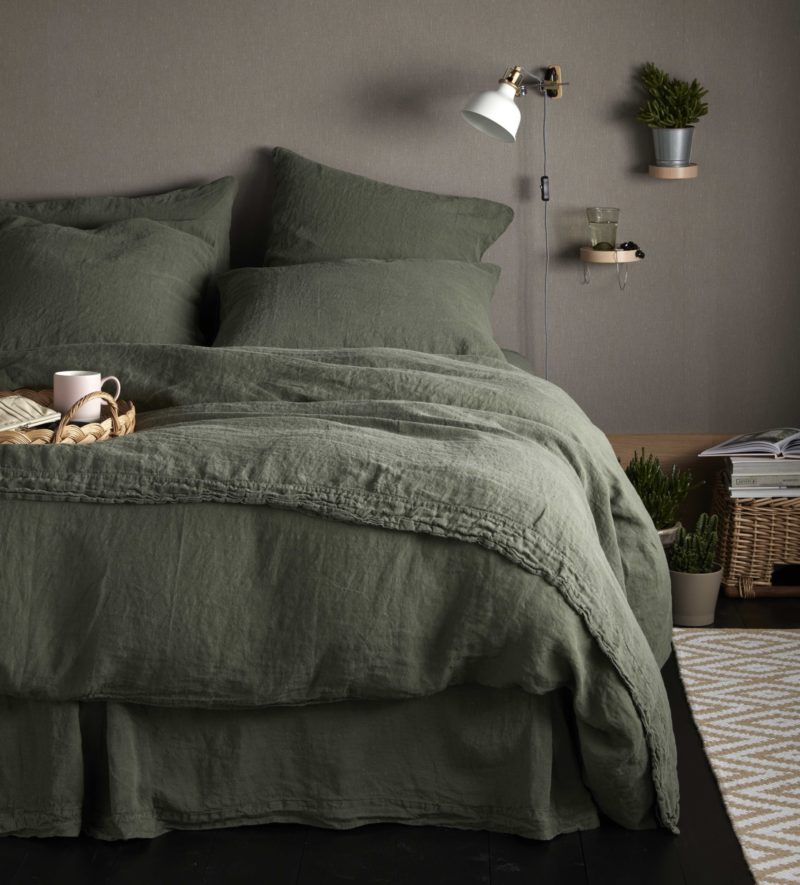 Olive green is a surprisingly versatile choice for bedding. When it comes to pairing different shades, green is quite a forgiving colour, so don't be afraid to layer it up with blues, pinks, neutrals, earthy tones and even oranges and reds.
Basin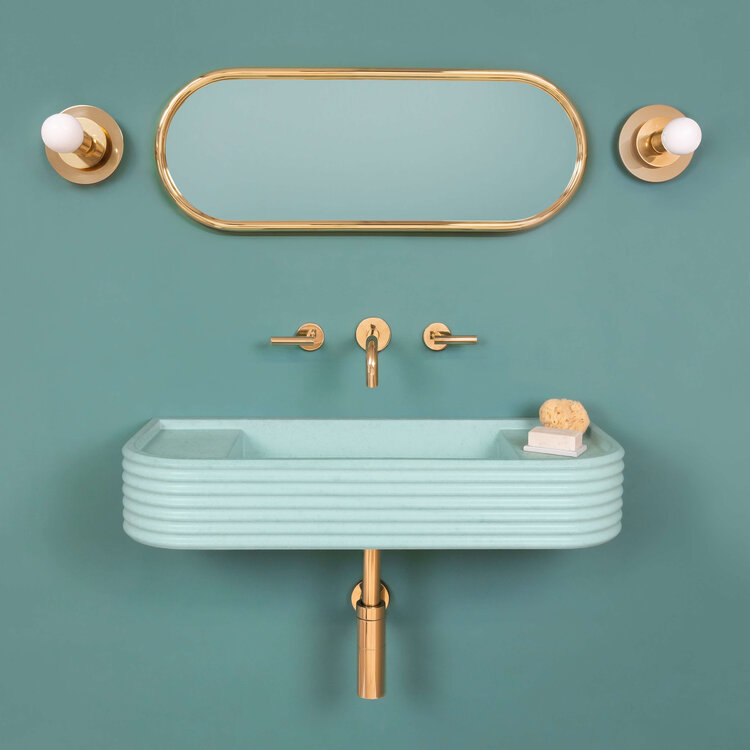 An Art Deco inspired curved concrete trough basin with a corrugated outer surface in green will add a real dash of style to a simple bathroom.
Rug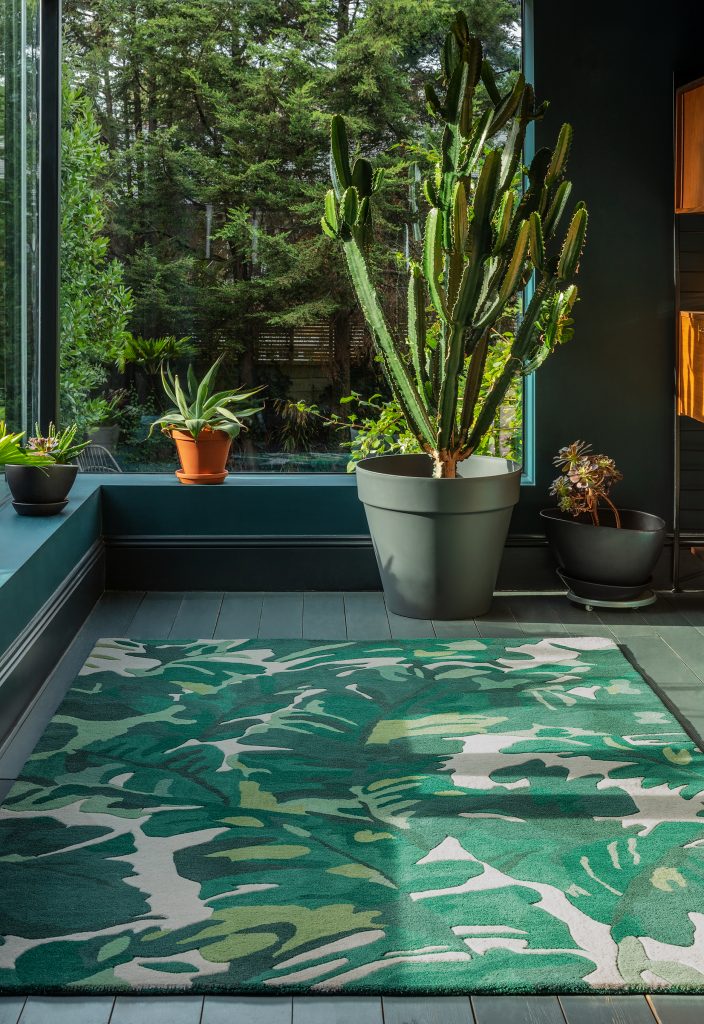 Embrace the trend for green by going all out with a bold palm rug – guaranteed to make you smile.
Storage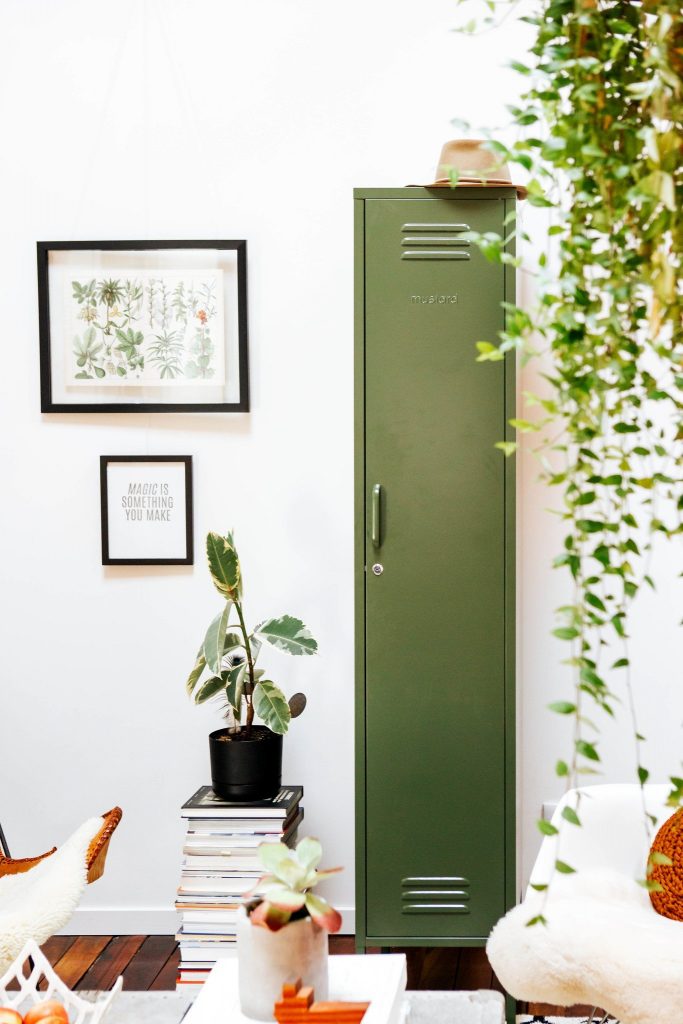 This Skinny Locker will keep your clutter out of the way. Olive shades can act as the chameleon of most schemes, as they're warm and earthy – use them with golds, oranges and muted pale blues.
Outside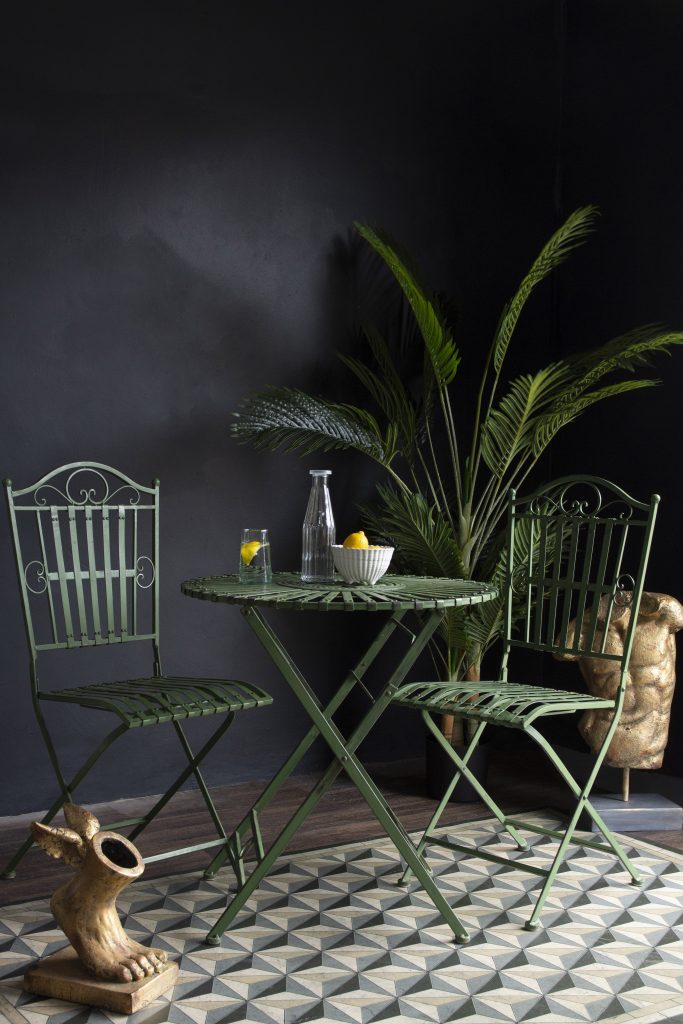 Green works outside too of course! This bistro-style foldable set in a deep moss green colour will seamlessly blend with your outdoor scheme.
Green is the kind of versatile shade you can use throughout the home whatever your style. Are you ready to embrace the trend?