Whether you are dreaming about a new interior design project or actively planning a room or house revamp, creating a mood board helps you explore your ideas and work out the colours, style, mood and overall feel of your project. It collates all the ideas and inspiration together in one place and lets you see what works together and clarifies your design direction.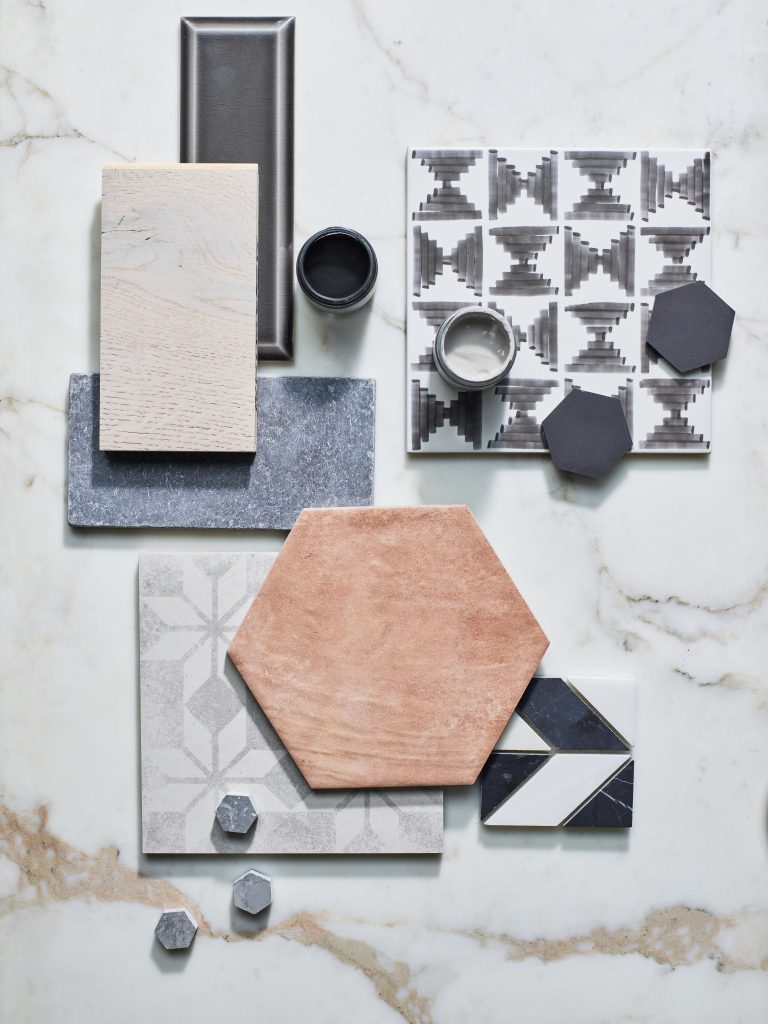 For interior designers, like me, a mood board is the go-to tool for the initial planning phase of a space. It helps me visually communicate my ideas to my clients and make sure that my choices of furniture, paints and fabrics work well together. I love to present mood boards to my clients to see how they react – their feedback really helps me see if I am on the right track and have captured what they envisioned.
It's a great tool, but where do you start?
Grab a big piece of card or a big sketchpad  
I use a commercial graphic design programmes to make my mood boards but at home all you need is a big piece of A3 paper or a large, plain notebook. 
Think about what mood you want to create
How do you want the room to feel? Do you want to feel excited, content, happy, relaxed or comfortable in your room? What will help create that mood?  Is it a certain shade or colour that sparks joy? Do you love a country you visit often? Is it a piece of artwork or photograph you love? A favourite film or outfit in your wardrobe? That's your inspiration!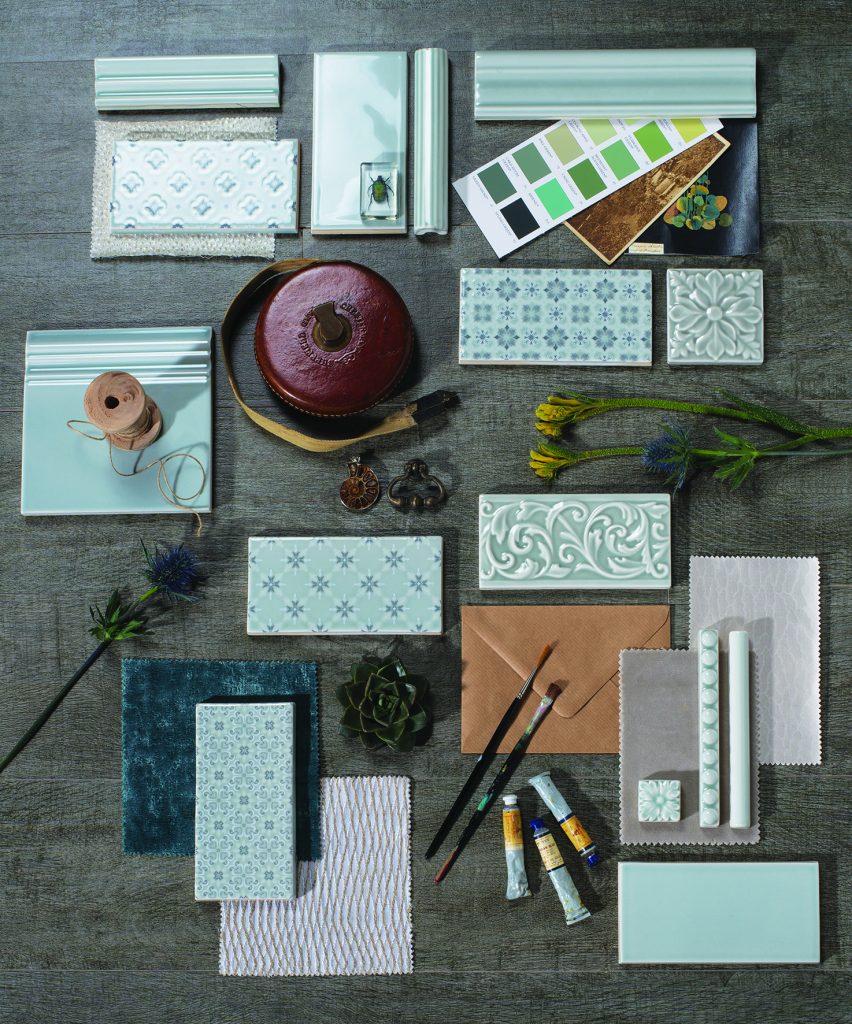 Gather your materials 
Next, gather all your decorating ideas together. This can be images torn from magazines, natural materials, fabric swatches, paint samples, wallpaper samples, images from interiors brochures, tiles or pieces of flooring and paint samples.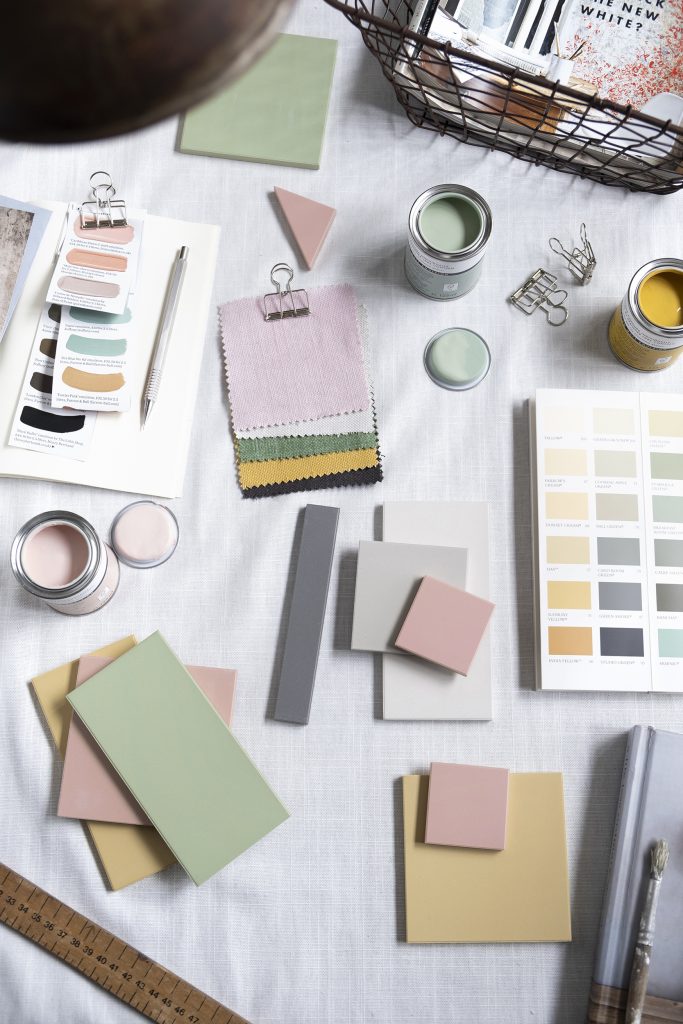 Start with a base colour
All schemes have to start with the main colour. This is largest area of colour in the room – so it can be the floor or the walls.  Because this is the biggest area of your room make sure you pick a large sample to add to your mood board.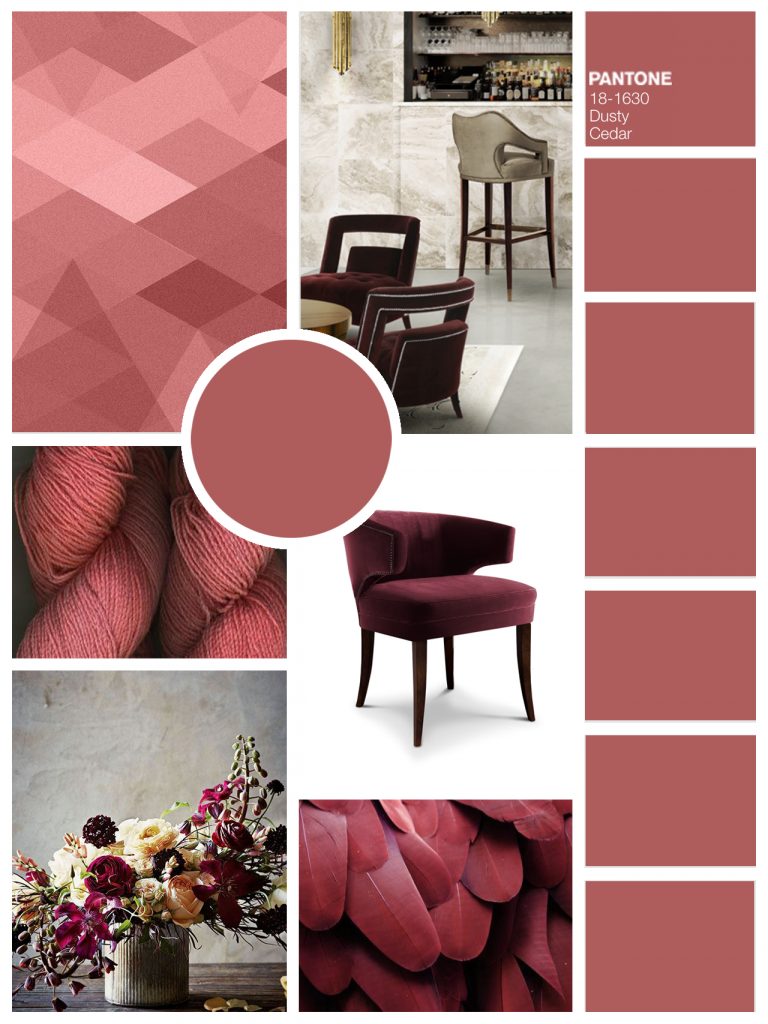 Move on to your accent colours 
You may be choosing tonal colours, contrast hues or accent tones.  Look at a colour wheel and think what look you are going for. If your base colour is pale blue, for instance, do you want a selection of soft toning blues, a soft contrasting yellow or a bright pink accent colour? Overlap your swatches and scraps of chosen materials so they look inspiring and take your time to play around with layering until you're happy with the look.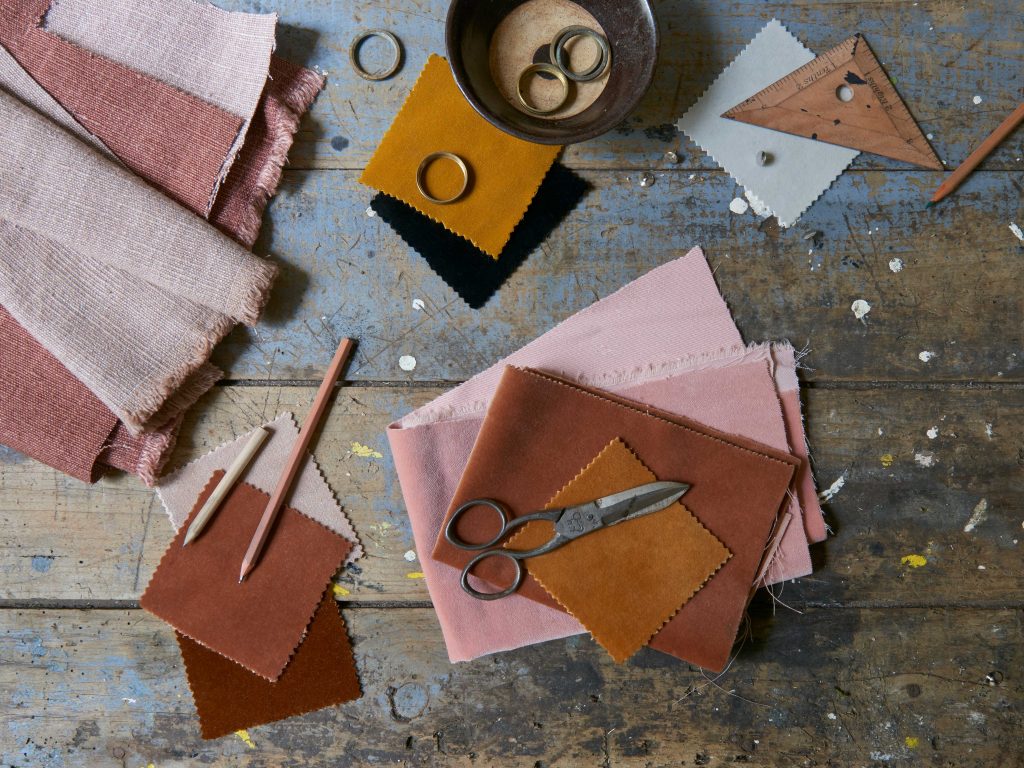 Think about the overall style
This is where you explore your theme. Is it vintage, modern, traditional, country, oriental? I find sticking to a single theme gives a more cohesive look and stops your design looking messy. Stick images of furniture and accessories from brochures onto your mood board to show the overall look. Use cut out images of furniture rather than lifestyle shots to see how they work with your colour scheme. If you are going to use furniture you already own, make sure you include images of that so you can see how they will work with new pieces.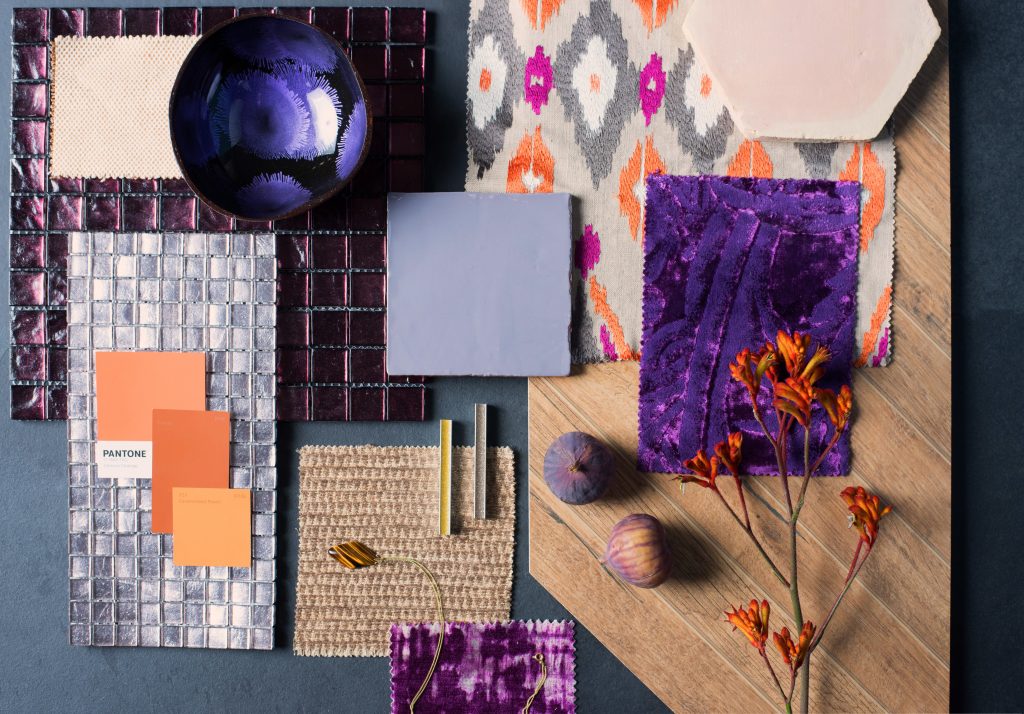 Texture is key
Textures help make your home look unique. Consider mixing textures like wood, marble, concrete, wool, faux fur to create an interesting look. Add tiles, carpet samples and even bits from nature to get a real feel for how they will work together.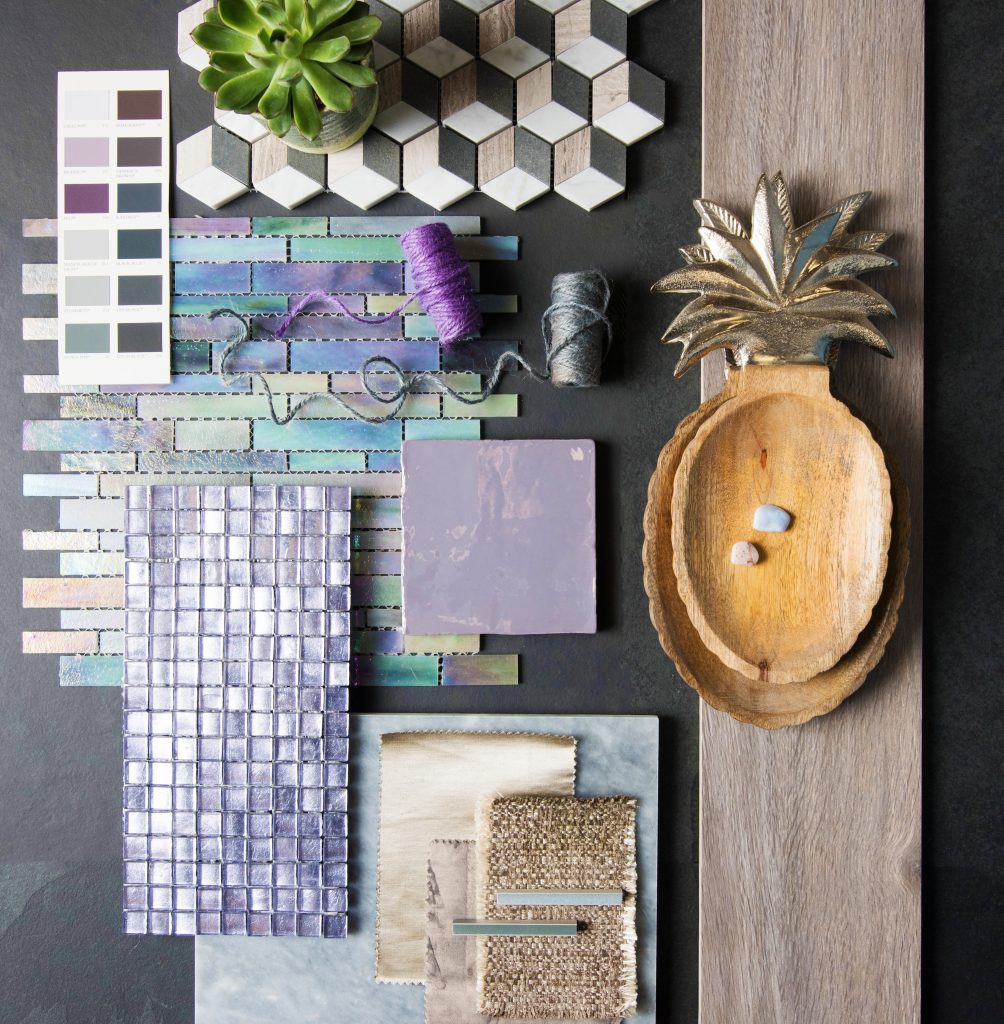 Keep revisiting your board
Once your mood board is complete, take a step back and look at it. Then live for it for a few days. Keep returning to it to see if you are still happy with the look. Look at the colours in different lights. Show it to other people for feedback. Do you like what you see, and does it make you feel good? Tweak your ideas and swap in and out other ideas until it works for you.
If you like a more digital way of creating a mood board, try out Pinterest. I love it for planning projects. You can just pin colour schemes, furniture and accessories that you like onto a board and work out what themes are coming across. Check out my Pinterest boards here.
Once you are happy with your mood board, you are ready to design your room.