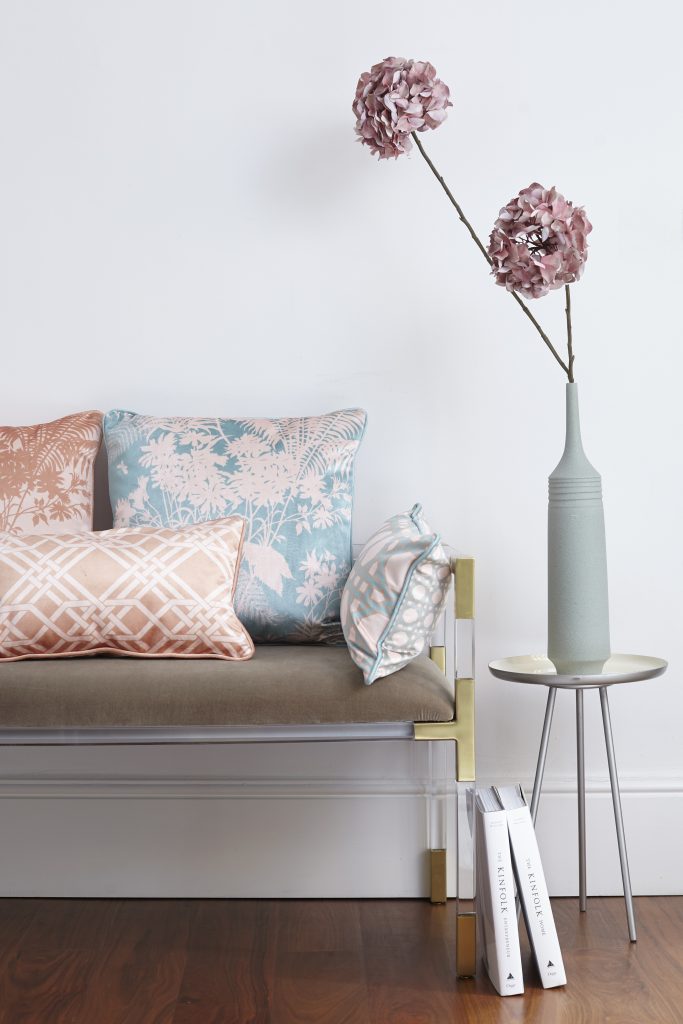 The clocks going back mean it's time to plan spring interior design updates to refresh your home.
A few simple changes can make a real difference. Here are my essential spring updates.
Start at the front door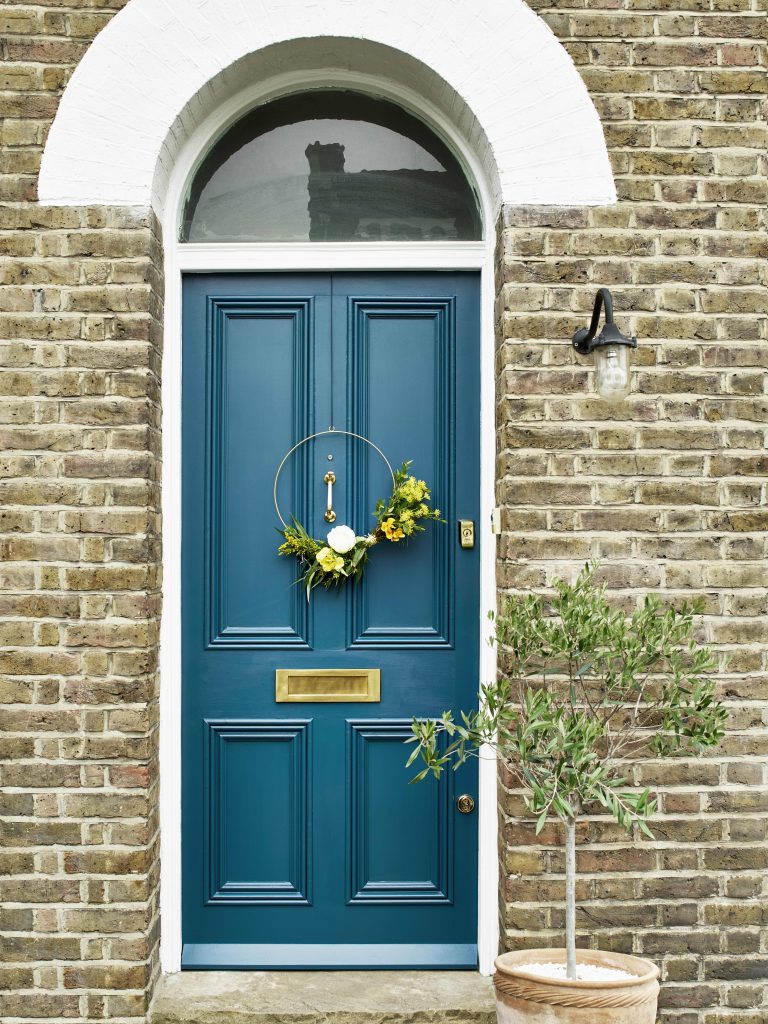 Spring is a great time to repaint your front door. It's a small, inexpensive change that has big impact and can create an entirely new look for your home. Neutral painted doors in black, white, and grey always look classy, but I've noticed a lot of brighter colours being used recently. How about a bright teal door to make a real statement?
Dress your windows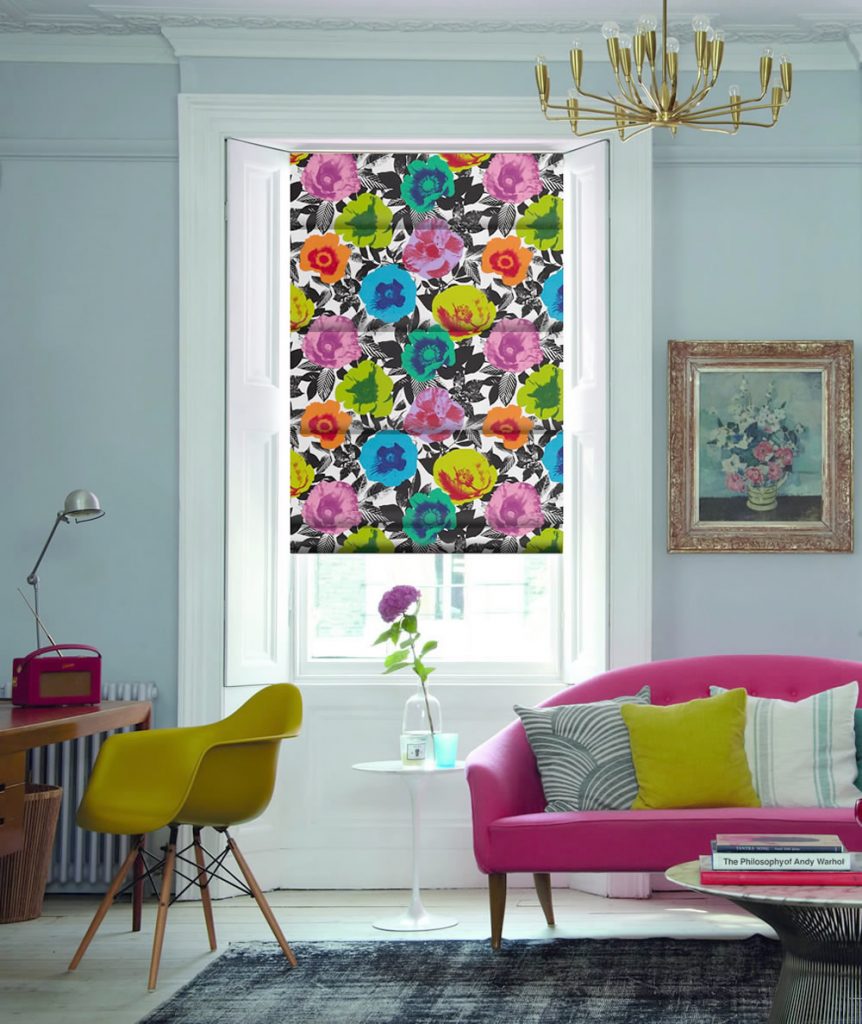 Curtains are a cosy window dressing option for the winter and heavy curtains look luxurious but, in the spring, I recommend changing them to lighter options. Linen or cotton work well. Curtains and blinds give you the opportunity to introduce some wonderful fabric choices into your home and I like to change them to match the season – from rich coloured velvets in winter to bold florals in spring and summer.
Introduce colour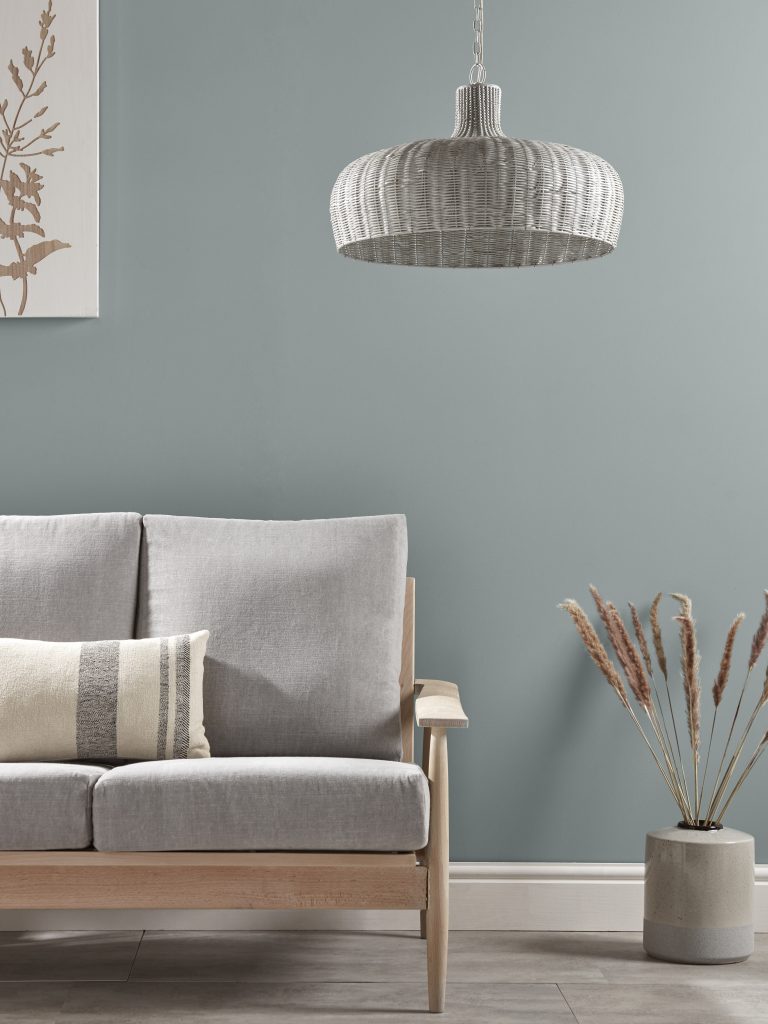 While dark muted colours feel right in the winter, spring is often the time to introduce lighter brighter colours into your home. A quick way to update your interior scheme is to add colourful accents such as soft throws, floral patterned cushions or some bright artwork in a new colour. While neutrals like white and grey can be calming in winter, there is nothing like a shot of colour to cheer you up as it gets warmer.
The easiest way to add colour quickly is to repaint a room. New colours coming through this season are soft sage greens, warm terracotta and soft blush pinks. Muted earthy tones like this work well together to create a soft relaxing space that feels fresh and modern.
Change the bedding
Never underestimate the power of fresh new bedding. Change over the bed linen from winter's chunky blankets and throws to light summery quilts and covers. Treat yourself to a fresh new duvet cover and pillowcases in a soft pretty shade. Linen bedding is wonderful to sleep in and comes in so many gorgeous shades. Think soft blush pink, mustard and pale teal. New bedding is a great way to make a room feel brand new.
Sort your storage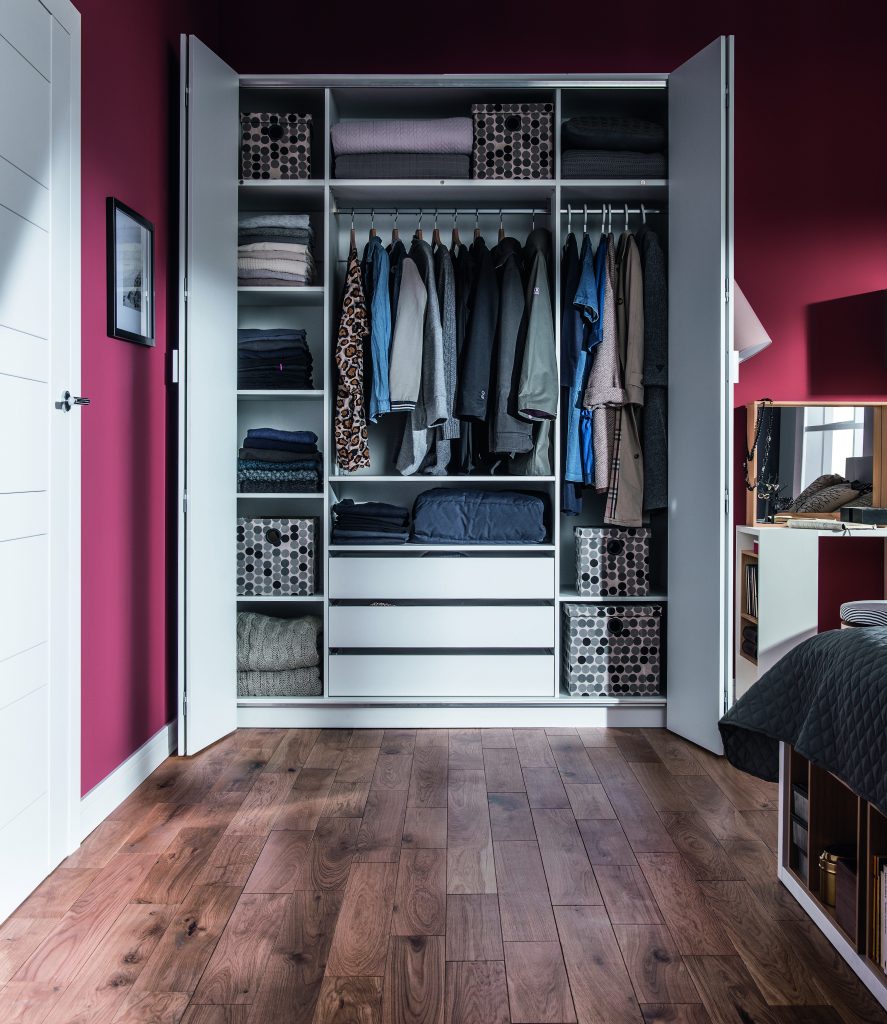 Spring is the time to tidy up, declutter and clean the house from top to bottom! It is also a great time to rethink storage solutions.
Built in furniture will give you a lot of storage space for your budget. You can create storage in awkward places and also take the furniture right up to the ceiling to maximise any empty space. Flat fronts and push close doors that don't need handles will create a streamlined look that will blend into the rest of your room. Work with your interior designer to create the best solution for your space.
Update your kitchen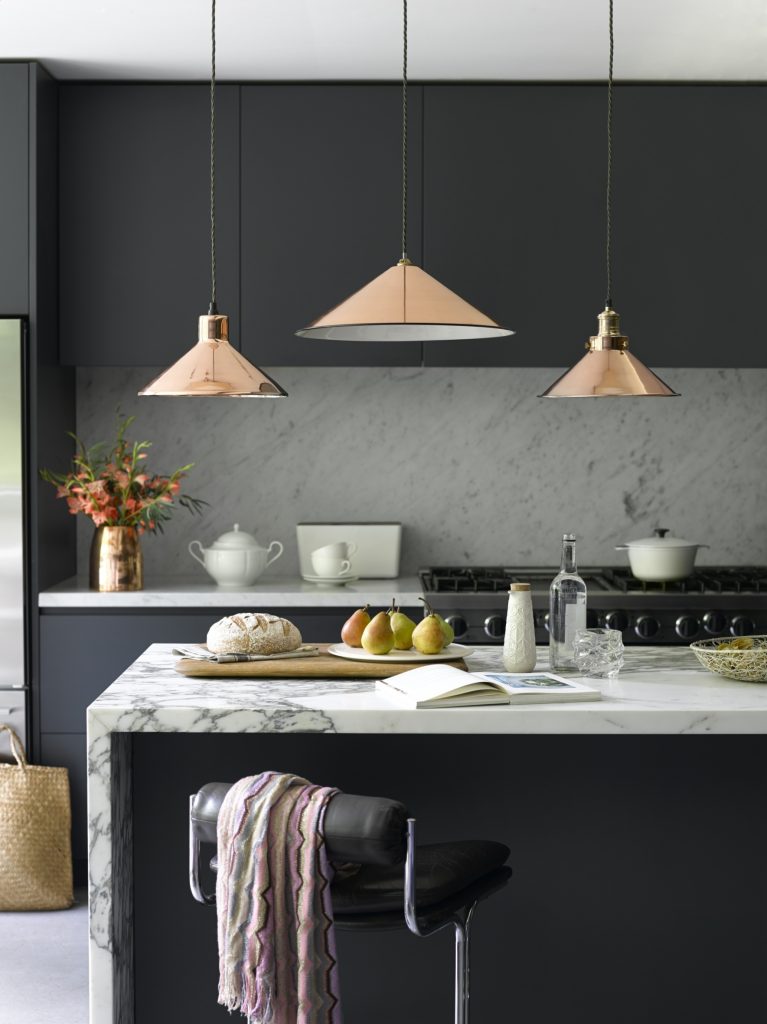 After giving your kitchen a complete clean and declutter, there are a few things you can do to help your kitchen feel fresh for spring.
If your kitchen layout works well and your cabinets are in good condition, think about having them repainted and replacing the handles to give your kitchen a completely new look. Painting cabinets a contemporary dark navy or olive green and changing the fittings to on-trend brass will completely modernise a tired dated kitchen. A smart new worktop is an investment but will stand the test of time. Don't forget the power of new lighting – install some smart new designer pendants to give the space a contemporary look. 
New textiles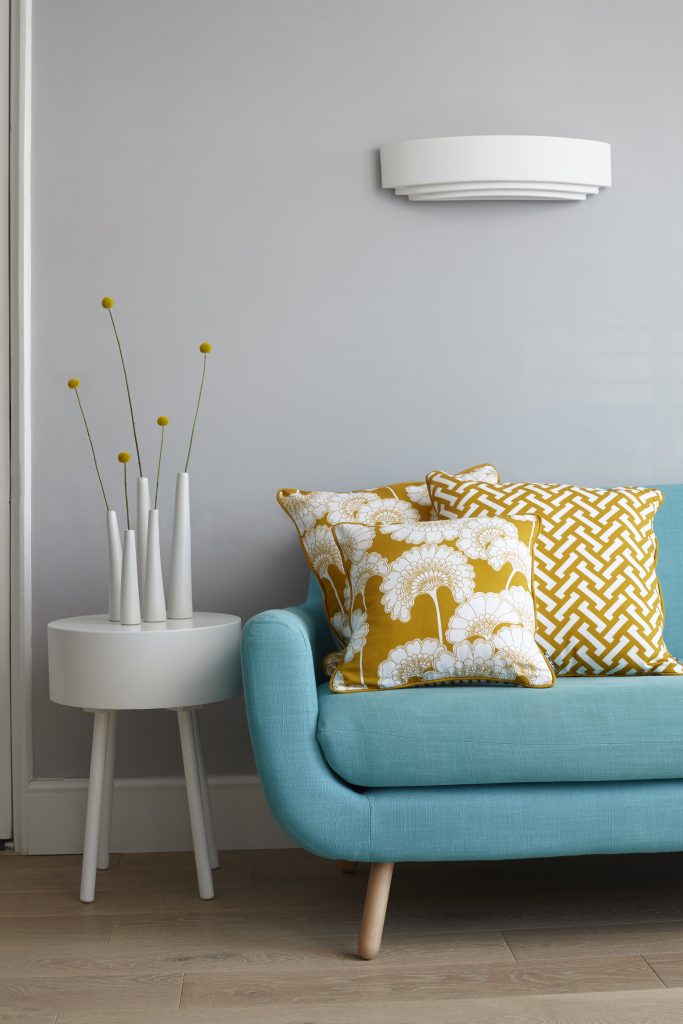 Spring is the time to put away the faux fur throws and heavy woollen blankets and replace them with lighter throws. Choose pretty florals or crisp linens. New cushions can completely change the look of a room; go for bright linens and geometric pastels.
Upholstering tired furniture is a sure way to transform an old piece and give a new look to a much-loved heirloom. Choose a dramatic fabric with personality to make a real statement piece. Splash out on designer fabric; you'll only need a small amount to upholster a chair so go for something special.
A few simple changes to your home can make it feel fresh and ready for longer spring days.