Are you looking for ideas to create a bedroom your kids will love? I think a child's room is the perfect place to explore fun interior design ideas, from Noah's ark shaped bookshelves to camper van beds. You can go bright with neon dinosaurs or pretty with floral murals.
Here are 14 ideas to inspire your children's bedroom update.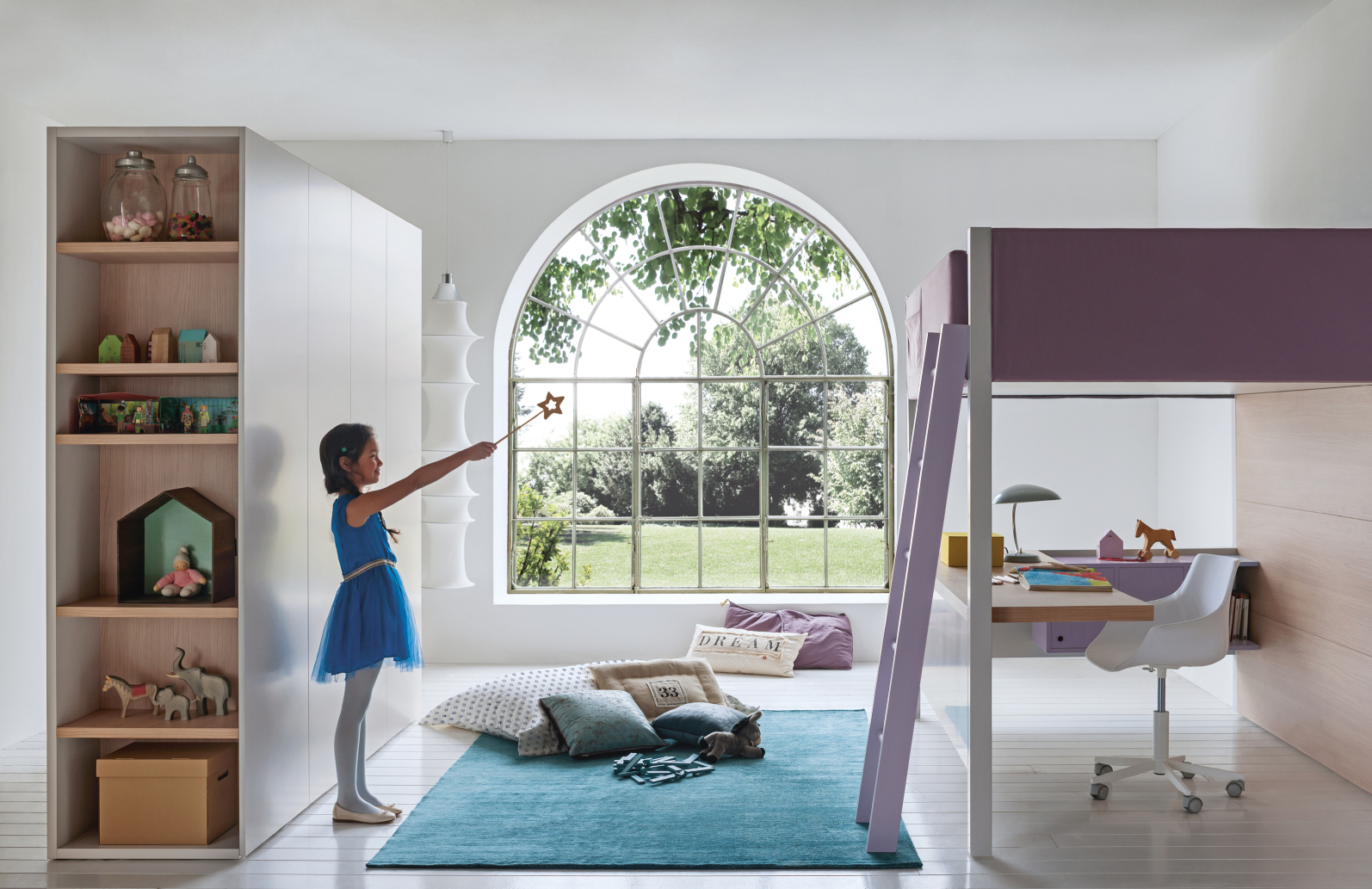 Multifunctional furniture that will grow with your child are a good start when you plan your bedroom scheme. This contemporary loft bed has desk space underneath and the ladder can be can be positioned at the front as shown here, or on the side of the bed, making it practical and versatile.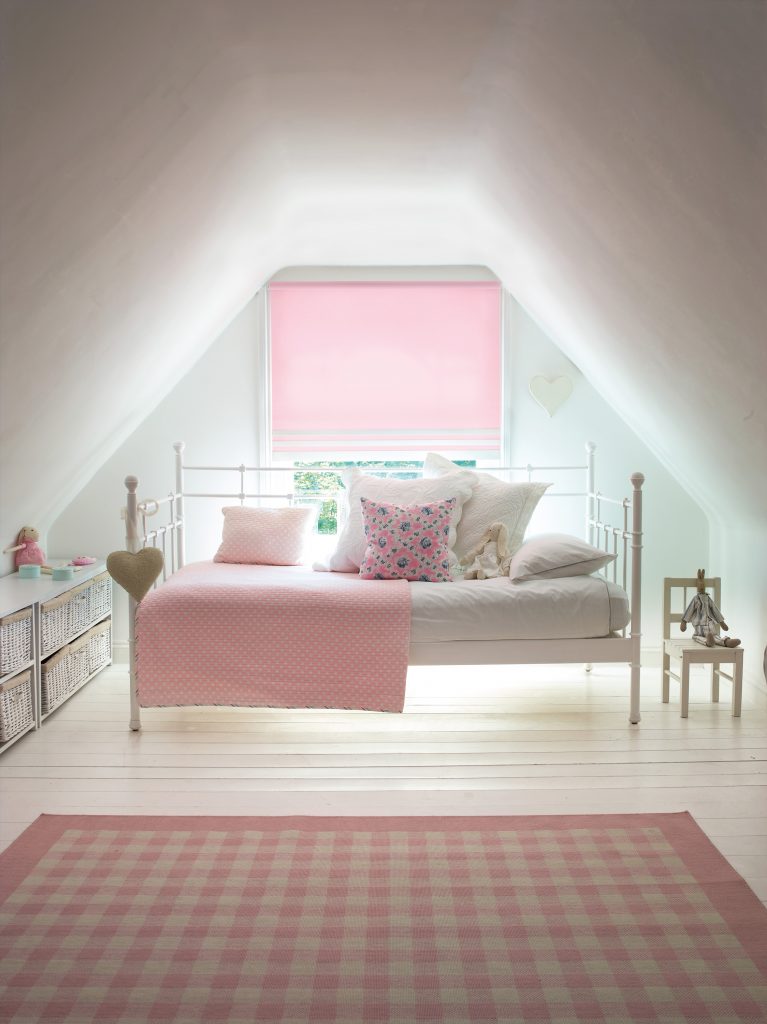 Use neutral colours when decorating a child's bedroom and change the look with rugs, throws and blinds. Here white painted floorboards and white walls are the perfect backdrop for a fresh feminine scheme which is pretty yet functional.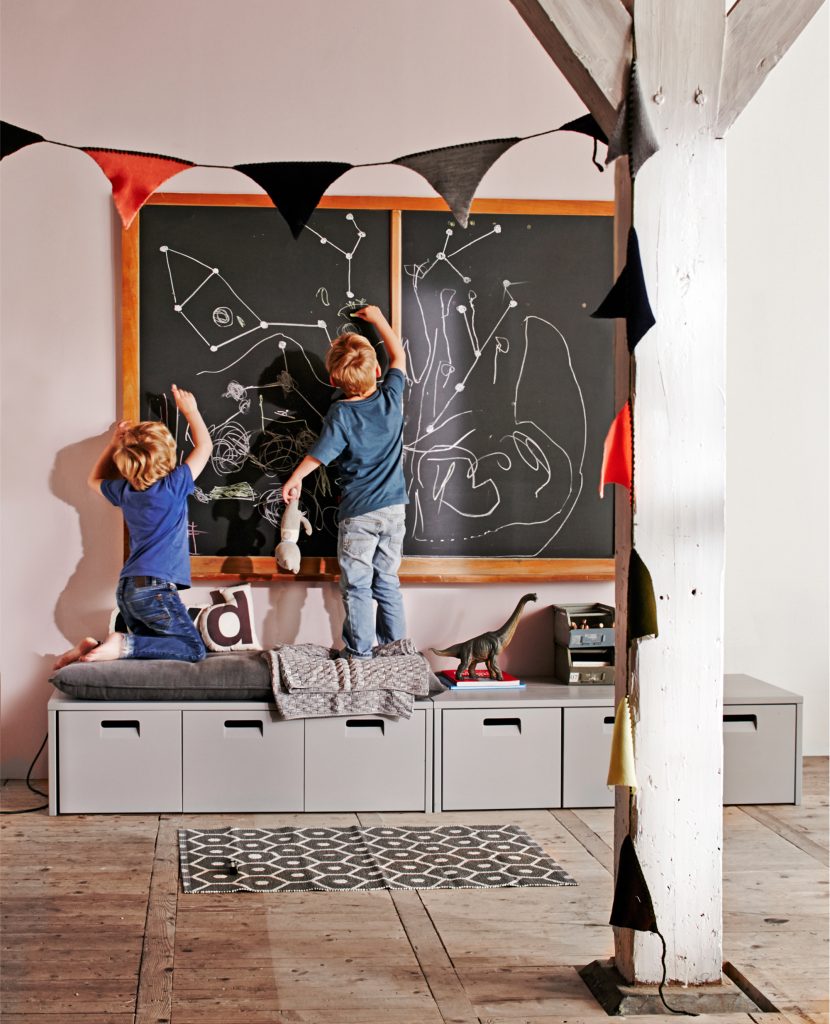 Painting just one wall with blackboard paint is a great way of giving your children somewhere to be creative. Here an industrial kid's locker storage bench provides space for toys and a platform to stand on for little ones.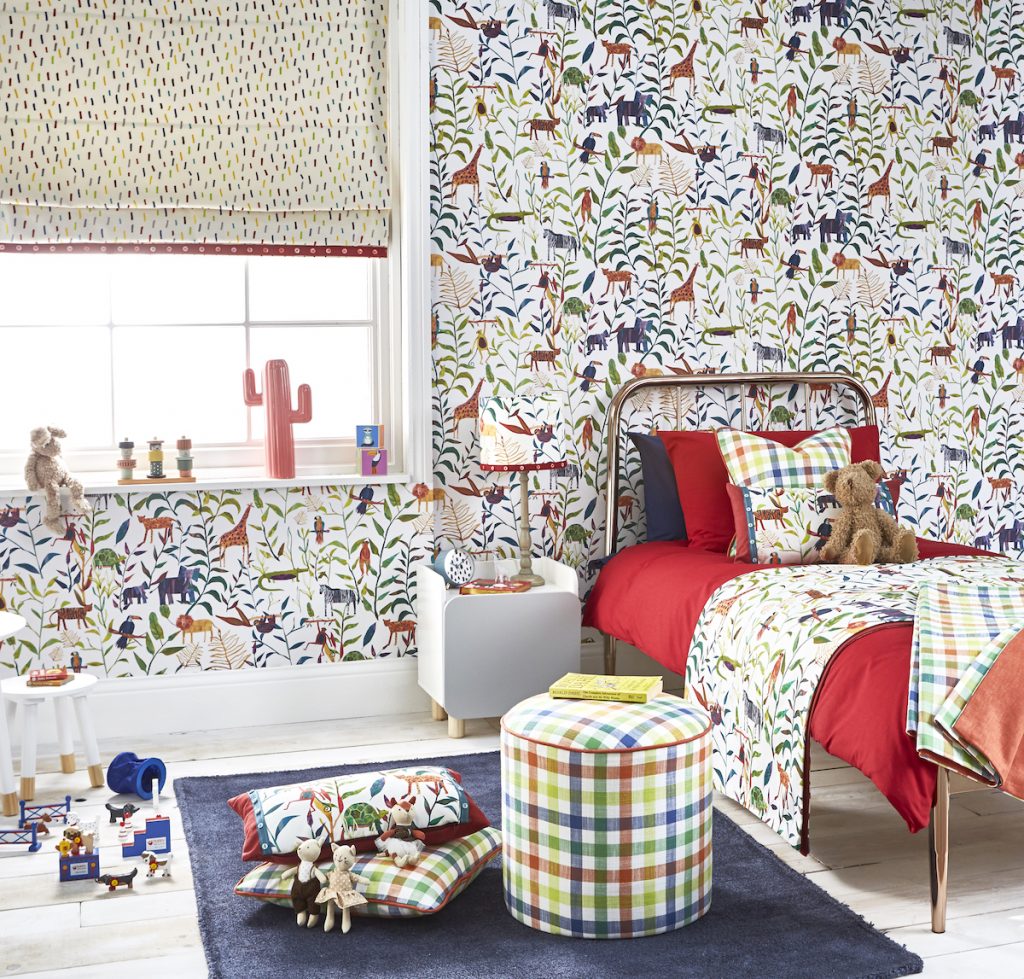 Wallpaper is a great way to give personality to a child's room. Many design companies have wallpaper and fabric in the same design for a coordinated look.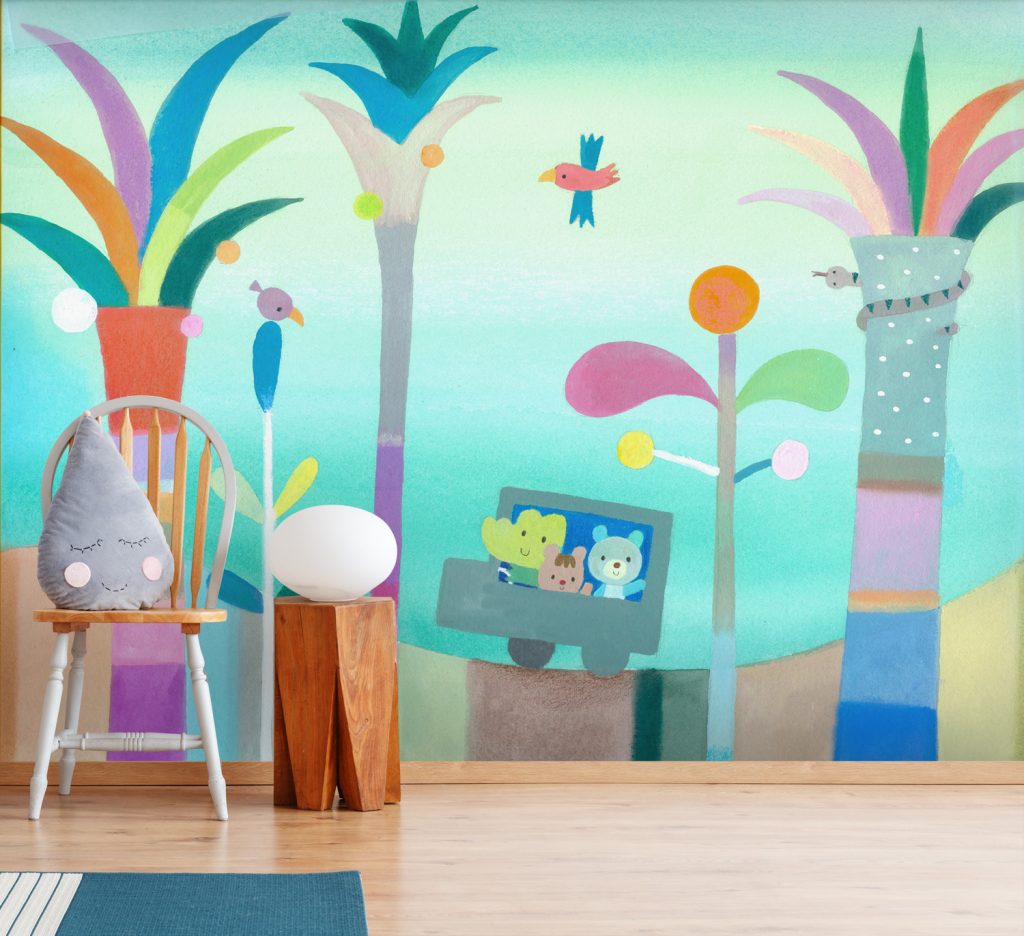 If you don't wan't to commit to wallpapering a room, a mural is a flexible option. You can decorate just one wall and self-adhesive murals are easy to remove or replace when you child's tastes change.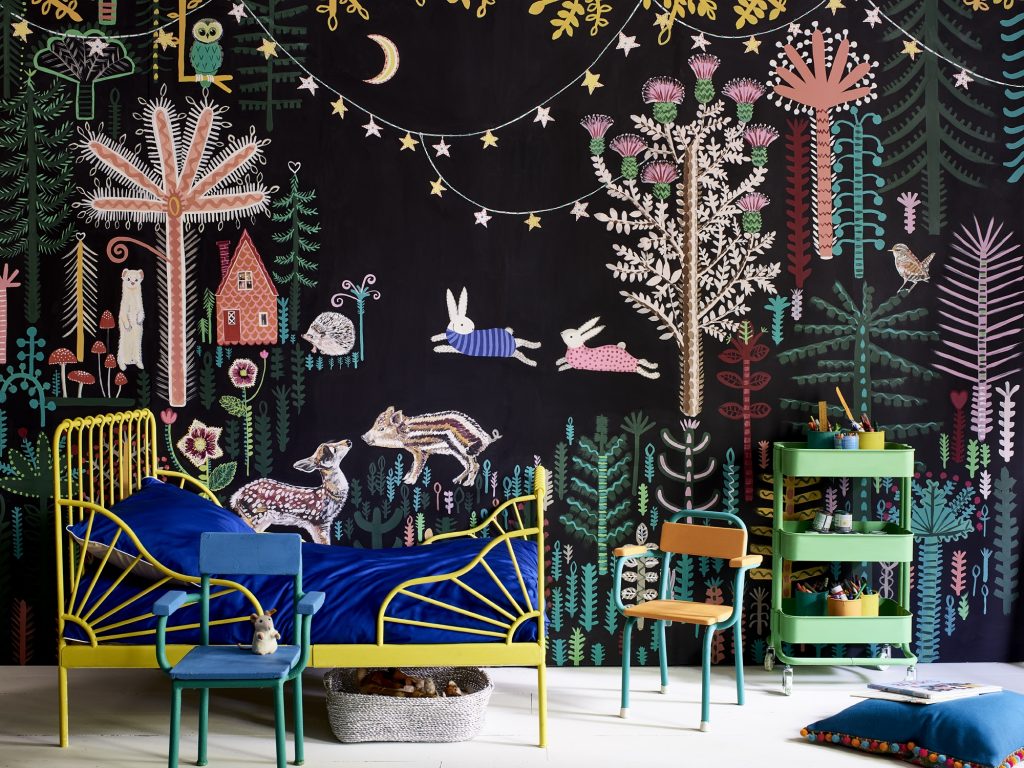 If you are creative, use chalk paint and paint your own wall mural. The talented Lucy Tiffney painted this fabulous fairytale mural in this child's bedroom.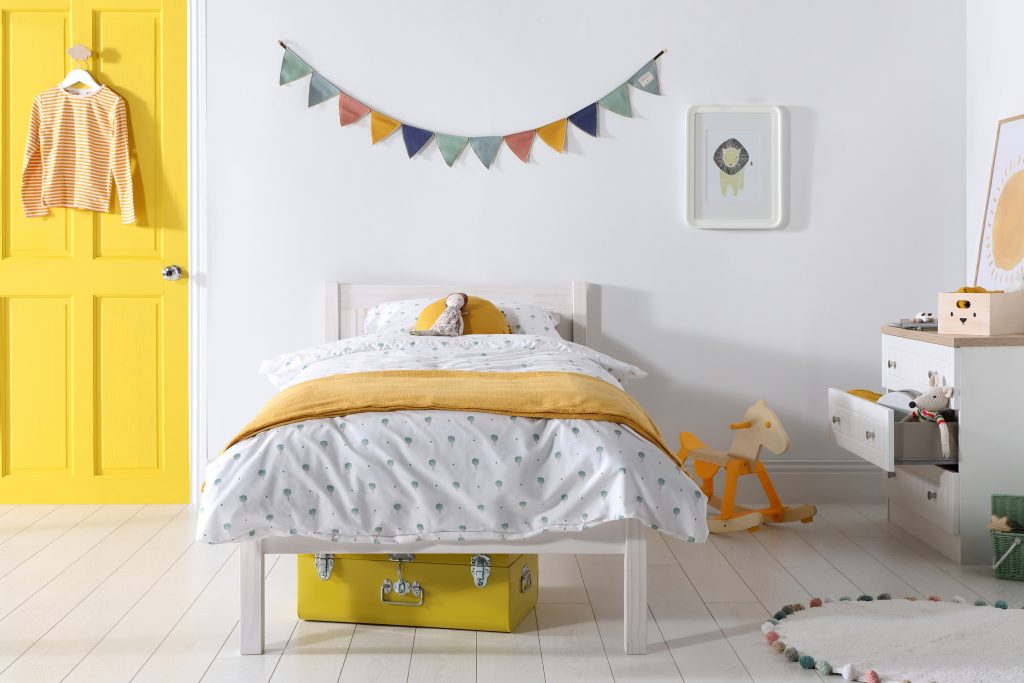 Choose simple white furniture and add accessories in bright colours. This classic wooden bed will last for years, from toddler to teenager.
A children's sofa bed is an incredibly useful addition to a bedroom space. It can be used as a guest bed or a sofa – so it's perfect for sleepovers!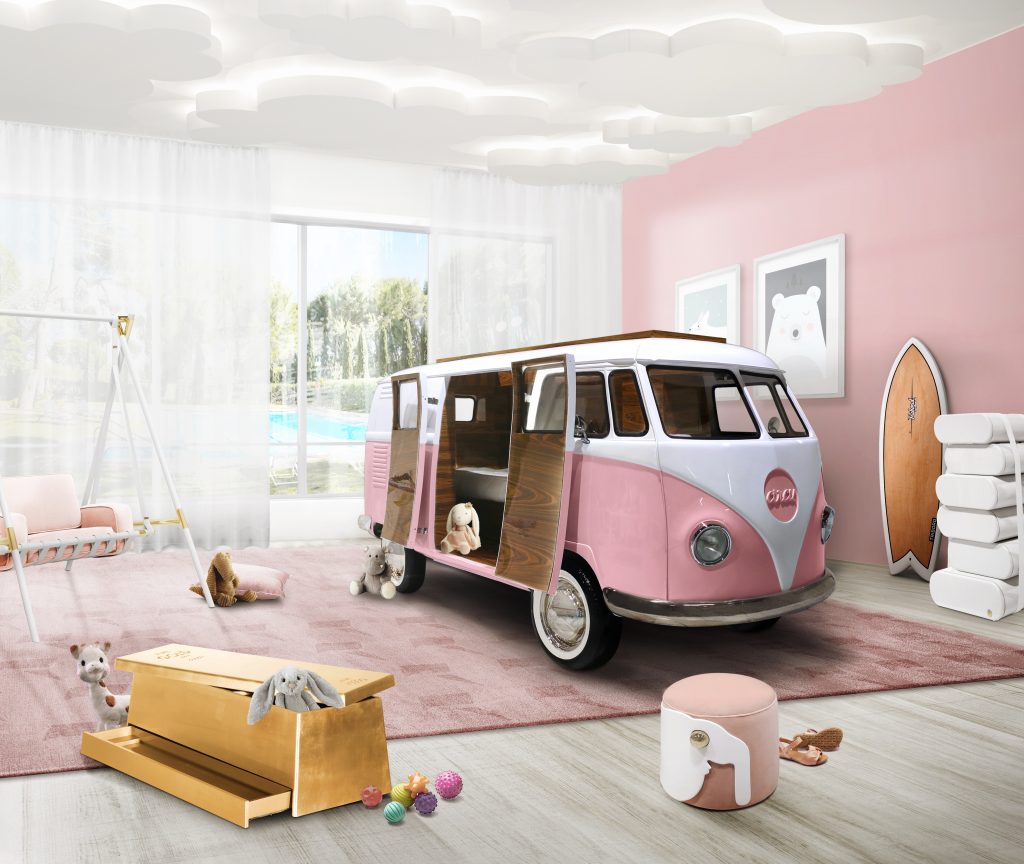 Go for it with a unique kids bed inspired by the iconic 60's camper van. It's perfect to bring fun and playfulness to a child's room, making bedtime like an adventurous road trip.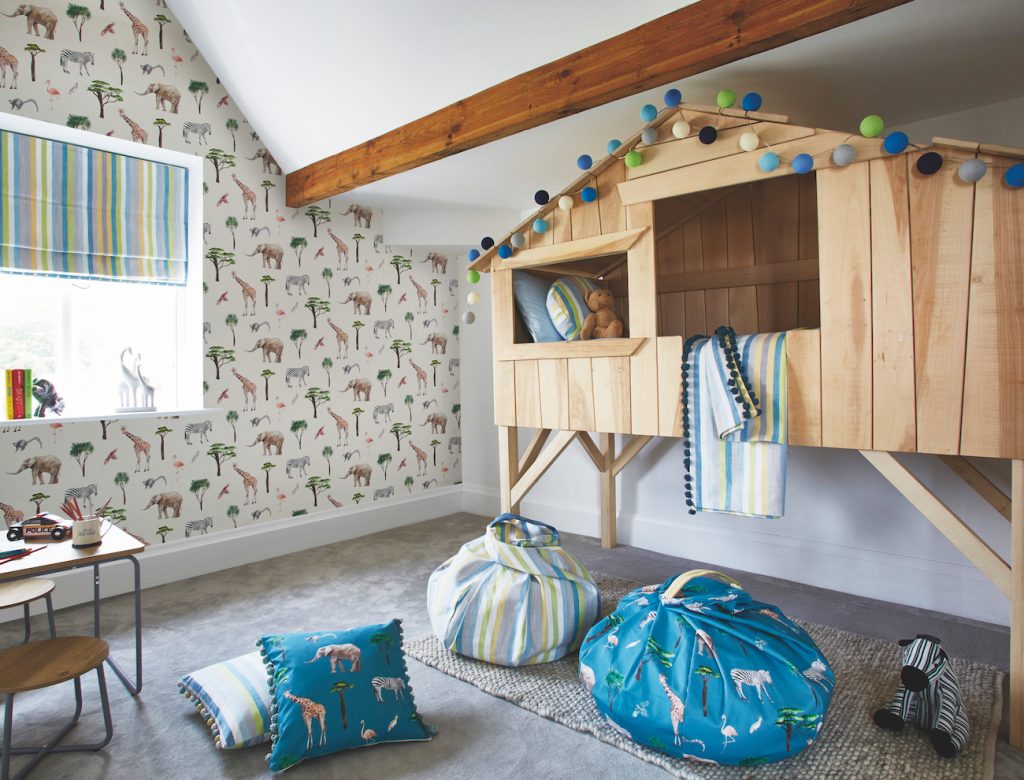 A raised bed frees up plenty of floor space. Here the jungle wallpaper and the animal hide out den is perfect for a nature loving child.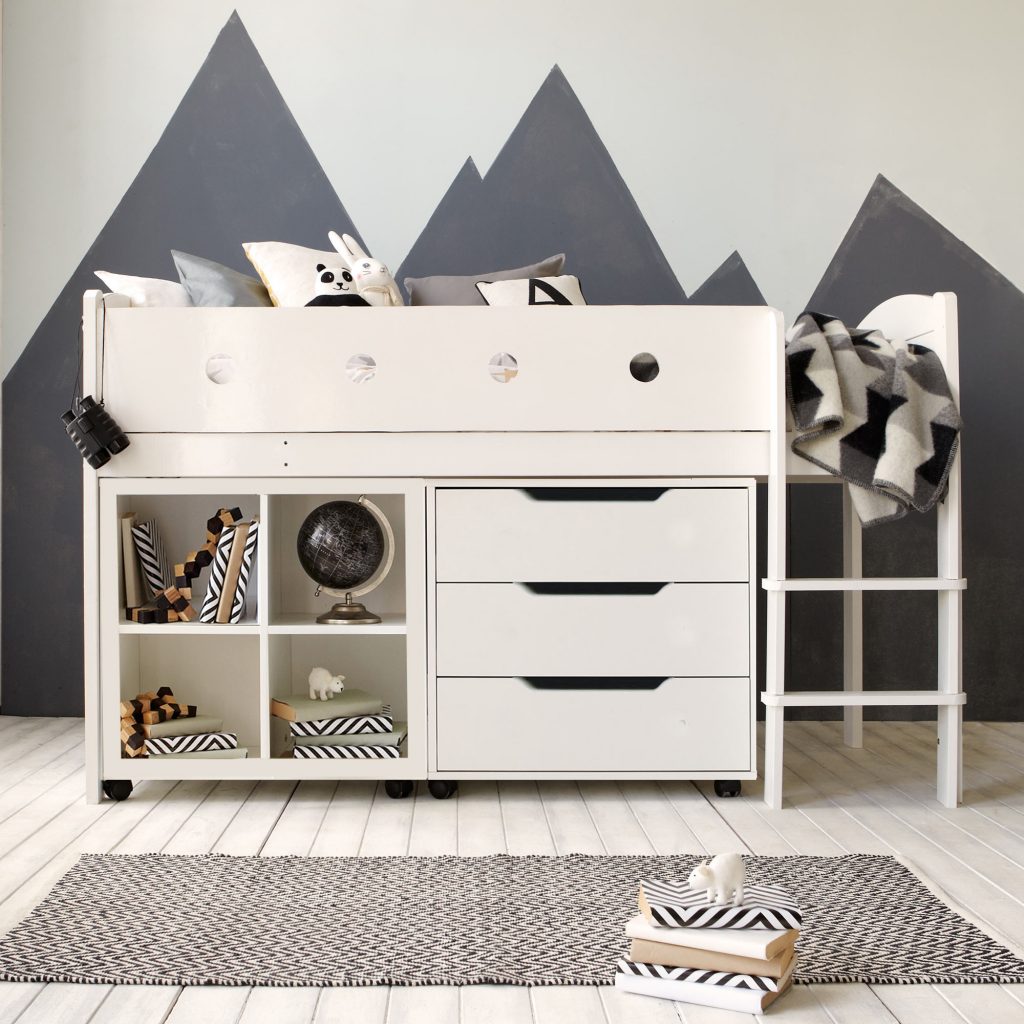 Lots of storage space with a chest of drawers and a cupboard with two doors that fit comfortably under a full size bed make this a great versatile option for a smaller bedroom.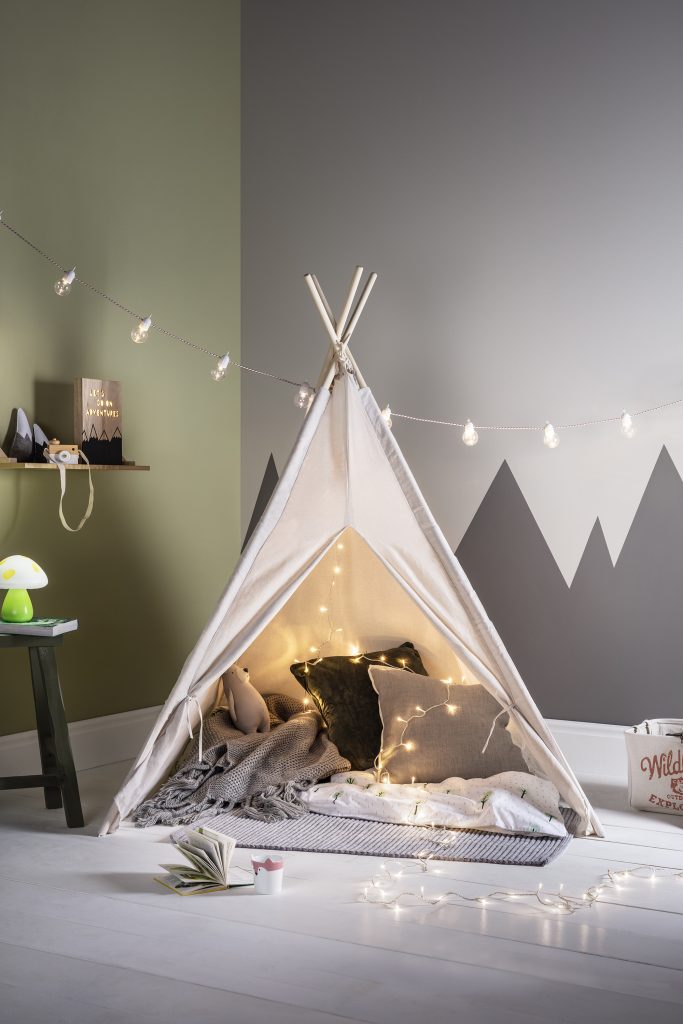 Lighting is key in a child's bedroom. You need to be able to dim the lights at bedtime. Fairylights are cheap and create instant atmosphere.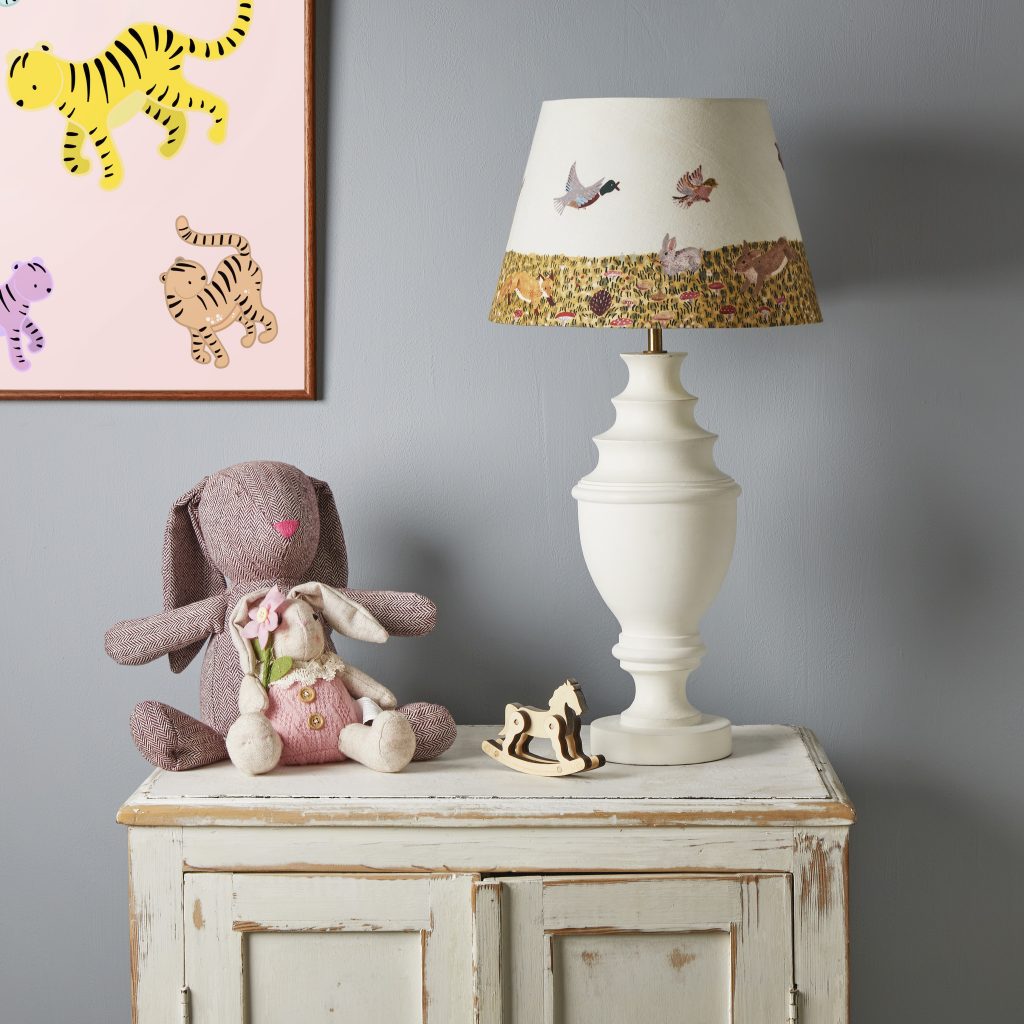 Buy a classic lamp base and change up the lampshades for lighting that will last. This collaboration between Maude Smith and Pooky adds designer style to a child's bedroom.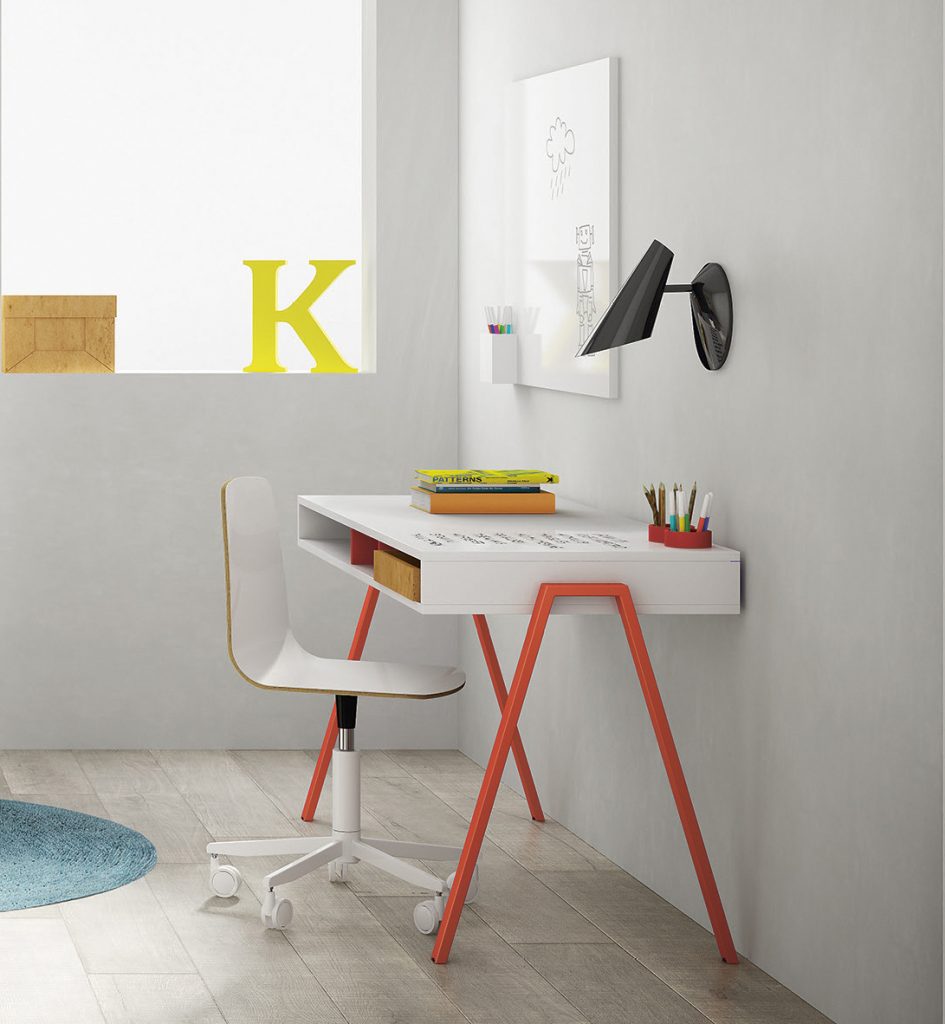 Think about desk space in a child's bedroom. This desk has been creatively designed with a whiteboard top and bright colourful legs for a fun, contemporary look.
A child's room can be unique and fun. Just make sure when they grow out of Marvel characters it's easy to change, you build in plenty of flexible storage space and look for a bed that will grow as you kids do.