I'm thrilled to share another exciting work in progress with you today. This time it's a residential project for a lovely couple who have recently bought a two-bed flat in central Bath.
The flat in question was rather tired and outdated so I was called in to work with the client on giving the whole space an update. The majority of the flat required a full refurb, except the kitchen which we simply gave a lick of paint. Elsewhere we changed all flooring and gutted the bathroom and cloakroom. The flat was painted throughout in Farrow & Ball colours, we had designer radiators installed and bespoke furniture made; including the living room bookcases and TV unit. I supplied all light fittings, sanitary ware and mirrors, and had the custom furniture built. The flooring is a mix of oak parquet, sisal, and Fired Earth tiles in the bathroom and WC.
The client was very active in this project, with the final design a mixture of both our ideas. I love collaborative jobs like this one; it's always good fun to work with someone who really knows their own personal style and taste.
We're not quite finished yet; there are window coverings to come and some other pieces of furniture to be updated. The photographs below were snapped on my phone while working, but we'll be doing a full photo shoot when the project is complete. I'll update my Gallery with the finished project, so keep your eyes peeled!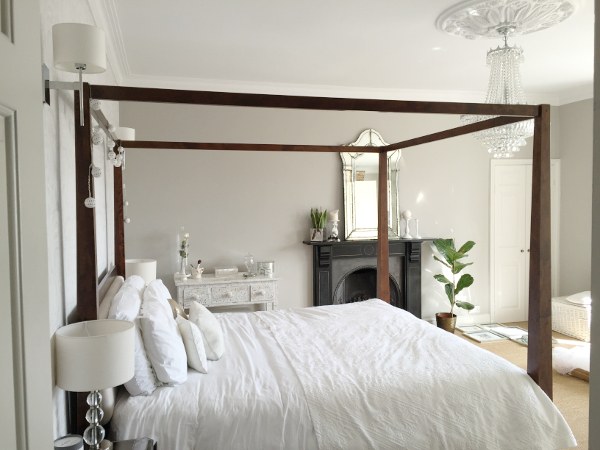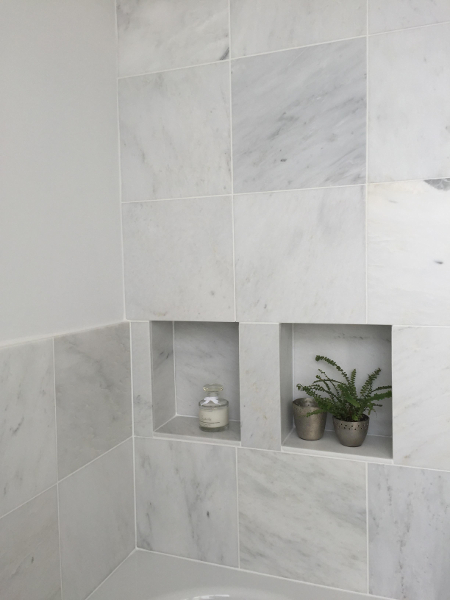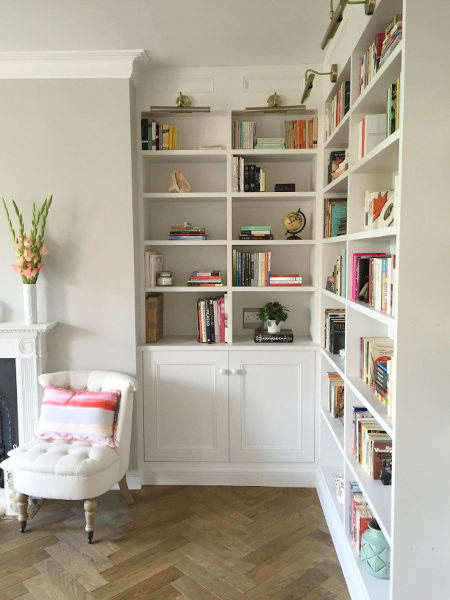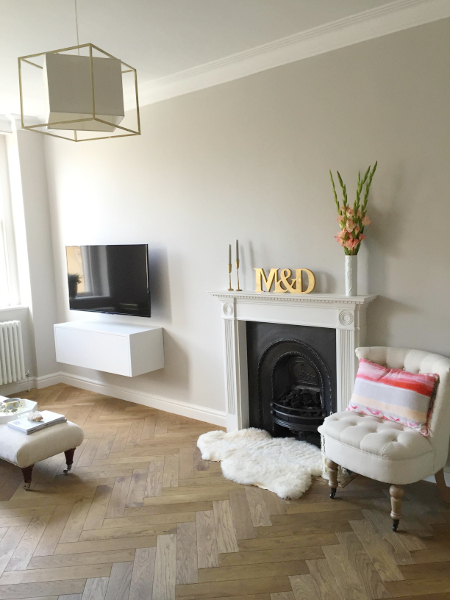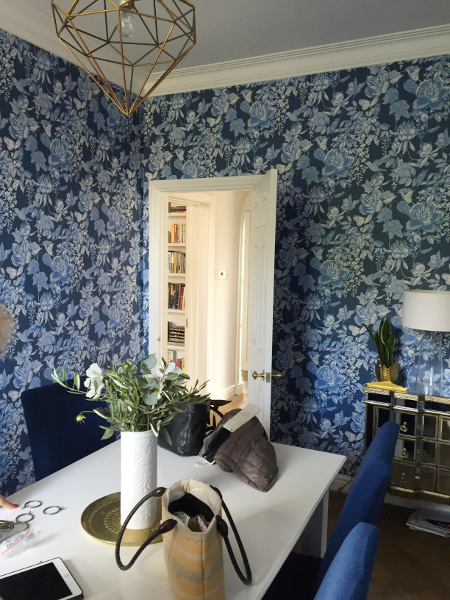 Images: Clair Strong Interior Design