Traditional art prints and posters are a fantastic way to brighten and personalise your space. But it's not the only option. There are numerous other items that look great hung on the wall. For an exciting alternative to framed art in your home, consider hanging these…
Mirrors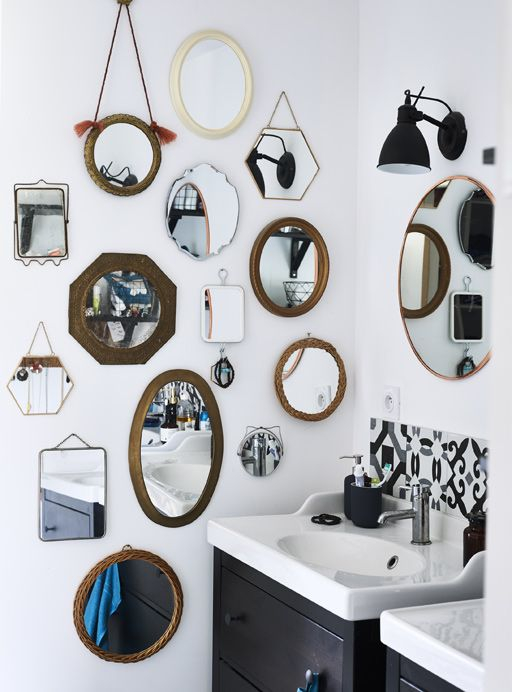 Image source: IKEA
Hanging a mirror on the wall isn't that unexpected, but how about multiple mirrors? And I don't just mean two or three. Hanging an entire gallery of mirrors is a fun way to brighten up a bland wall and bounce more light around a dark space. Mix and match your mirrors – vintage and modern, chunky frames with thin, bold colour with natural materials – for a really dynamic effect.
Woven Baskets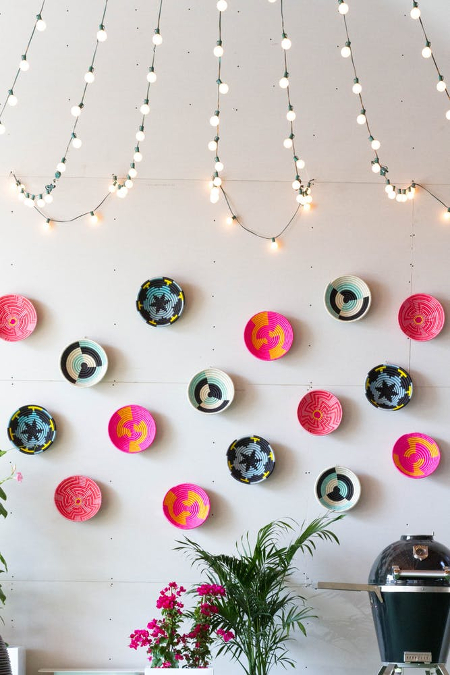 Image source: Apartment Therapy
A selection of colourful woven baskets brings texture and vibrancy to this plain white wall. I can only imagine how eye-catching this must be in real life. If you want to recreate a similar look, choose relatively flat, lightweight baskets and hang with a nail through the centre of the basket into the wall. You can use bright and colourful baskets as above, or opt for a neutral two-tone colour scheme like this one.
Vintage Trays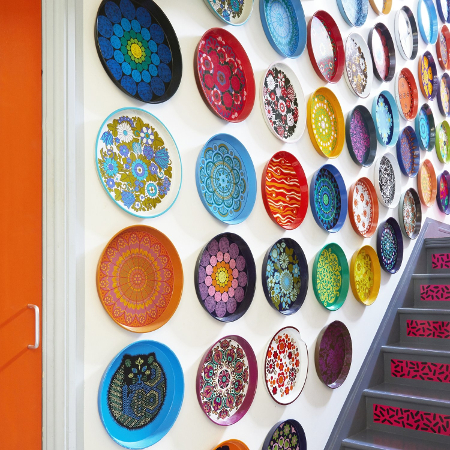 Image source: mspink.co.uk
If you've never seen Ms. Pink's (of design duo Quirk & Rescue) vintage tray collection, you've been missing out. Her home is bursting with colour and pattern, but it's the wall of trays that always catches my eye. Every tray is unique (there are over 100 of them in the collection) and they're hung in delightfully neat rows. You'd need to be an avid collector to rival this wall, but it might just be worth a try!
Tapestries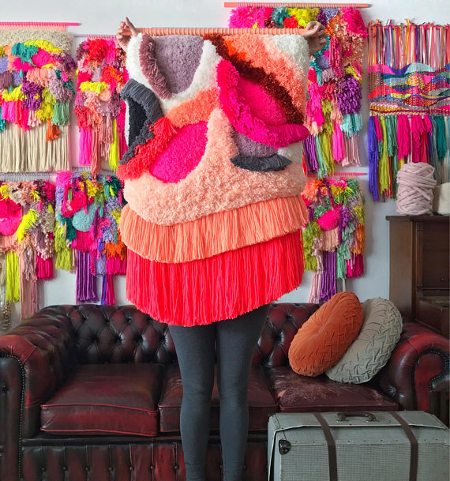 Image source: JuJuJust on Etsy
We're going medieval with this last idea. Woven tapestries have been hung in castles and country estates for hundreds of years. But we're not talking about the Bayeux Tapestry here (or indeed anything that depicts a bloody war) but a much more modern art form. Think bright colours, abstract scenes and layers of texture. Hand woven tapestries are extremely popular at the moment (as is anything handcrafted) because they add a unique quality to any space. To get one for your space, head to Etsy or make your own.