There are lots of clever ways of making your outside space function as a stylish, comfortable and functional room.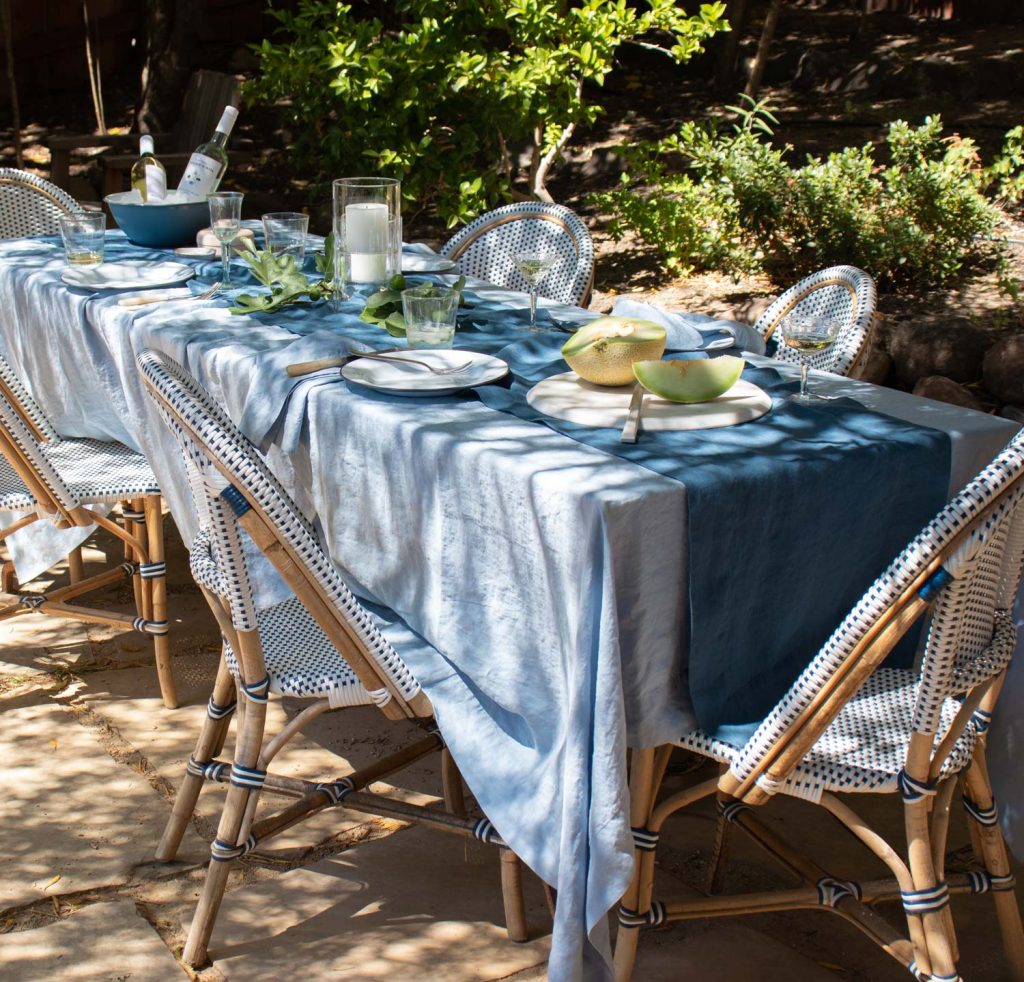 Add warmth with textiles
Making outdoor living comfortable is all about thinking about the extra details, especially when it comes to soft furnishings like cushions, rugs and throws. Choose soft comfy cushions, warm woollen blankets and an outdoor rug to make your space more inviting and give it a stylish look. Pick a colour theme to make it look cohesive rather than a mess.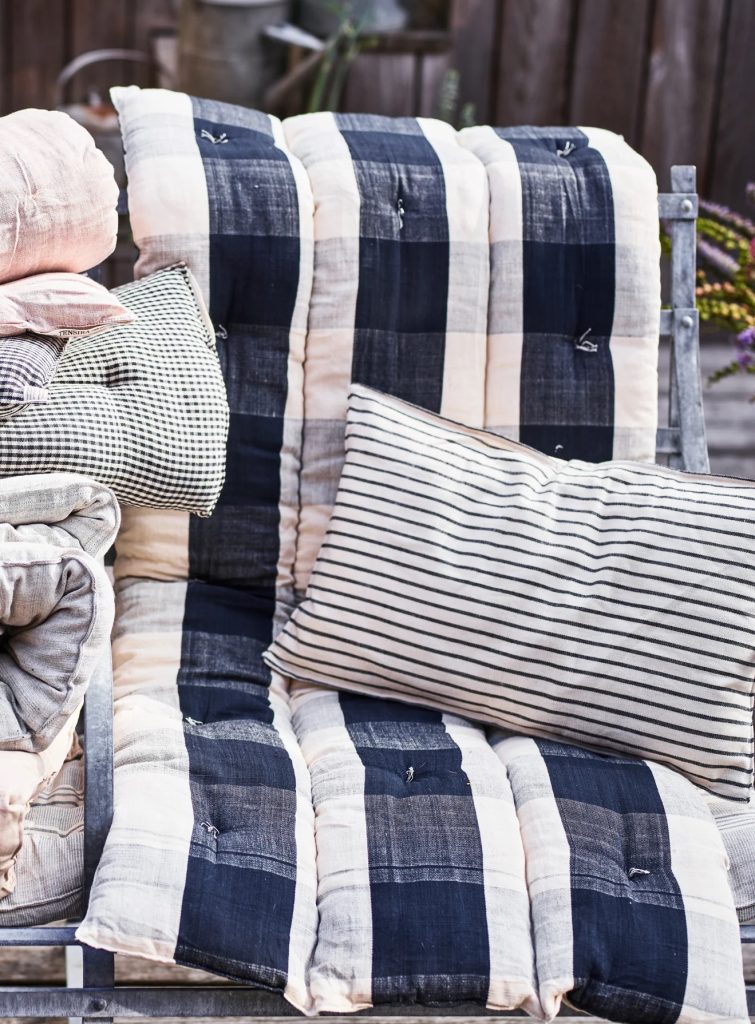 From outdoor rugs and colourful cushions to sheepskin rugs and pretty patterned tablecloths, textiles are a wonderful way to carry your interior style outside.
Turn up the heat
Planning how you will heat your space is important if you want to entertain all year round.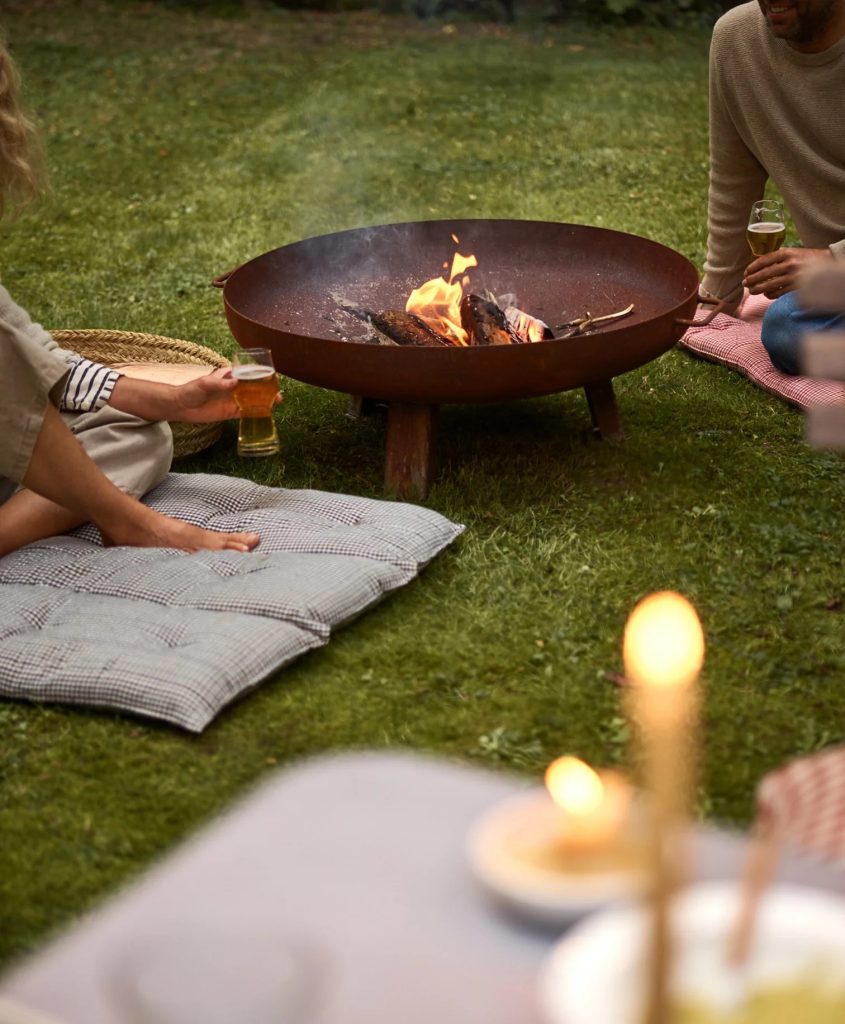 Stylish firepits and chimeneas are practical and more eco-friendly than patio heaters. There is nothing like sitting around the flicker of a real flame to create a cosy vibe. Firepits are good value and create a surprising amount of warmth and they look very cool too.
Dress your table
Dress your table with natural fabrics like cotton and linen and look for bright glasses and plates in unbreakable materials – sharing boards, platters, jugs and big salad bowls are perfect for outdoor dining.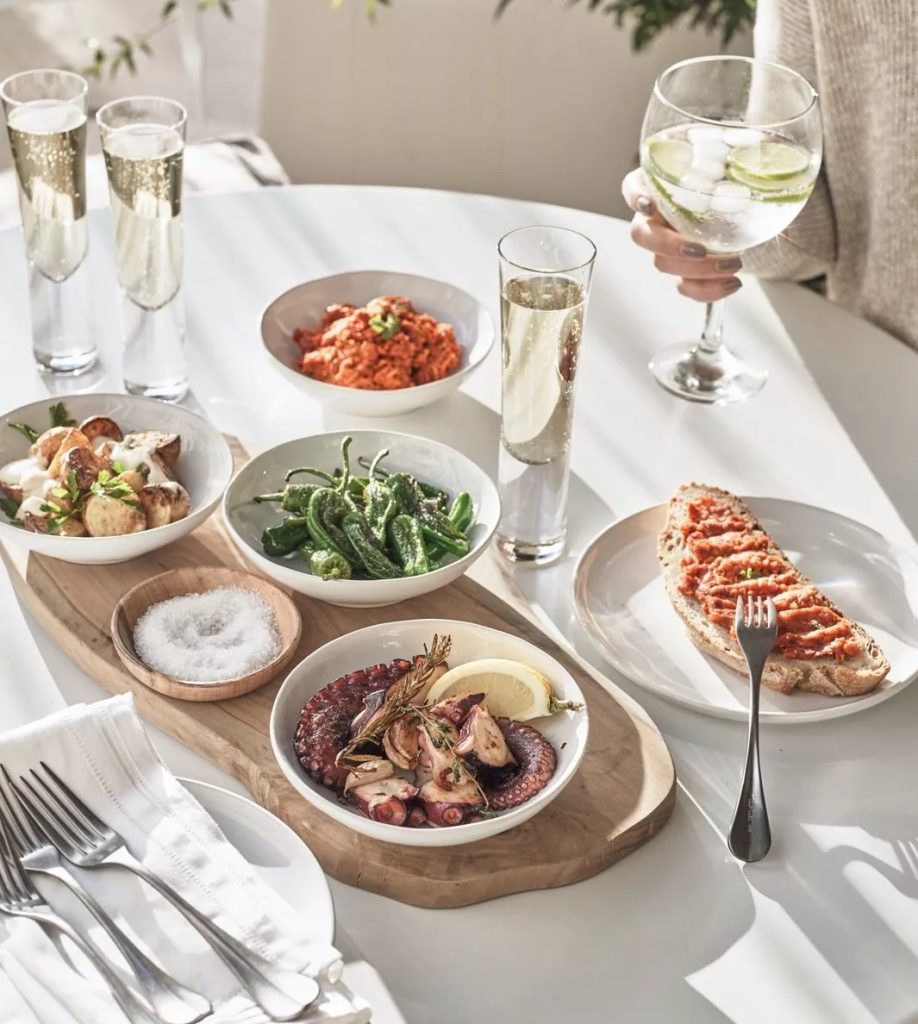 Al fresco cooking
One of the joys of having an outside space is dining al fresco. It is relaxed, sociable and fun and food just tastes great when its cooked outside.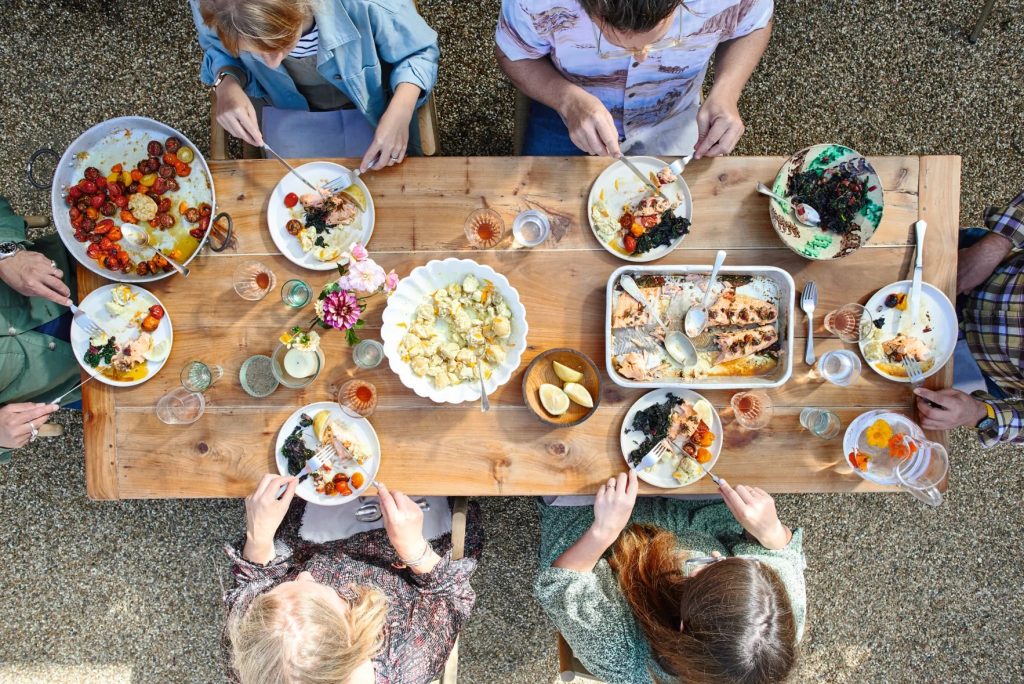 Buy yourself a BBQ. If your outside space is small, there are bucket or portable BBQs that are really effective. Just think about position so you don't smoke out your guests! Bigger spaces can look at built in BBQs which are more permanent and can cater for larger numbers.
If you have a large garden and enjoy outside entertaining, it might be worth investing in an outdoor kitchen dedicated to al fresco cooking. Make sure you create space for preparation and plan in storage to make it as functional as possible. If you plant an herb garden, you'll have flavour nearby!
Add a bar to your outdoor space and turn it into a party zone.
Look at lighting
Garden lighting is the secret to using your space well into the night!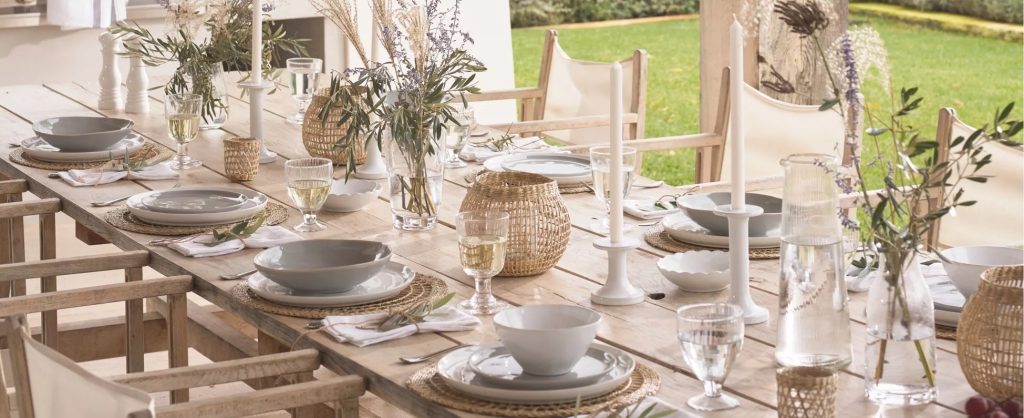 Choose from hurricane lamps and lanterns for the table as well as candles strings of bulbs, festoon lights and fairy lights which you can wind around pergolas or gazebos.
Solar lights are useful for lighting up pathways and as they don't use electricity, they cost nothing to run.
Lighting makes your outside space atmospheric, stylish and inviting and there are so many options nowadays.
Extra details
If you like to party, then think about an outdoor speaker or portable speakers (but be careful not to play music too late or too loud).
An outdoor cinema is easy to create. Hang up a screen and project your film using a portable projector.
If you are a pizza fan, outside pizza ovens will transform your summer evenings!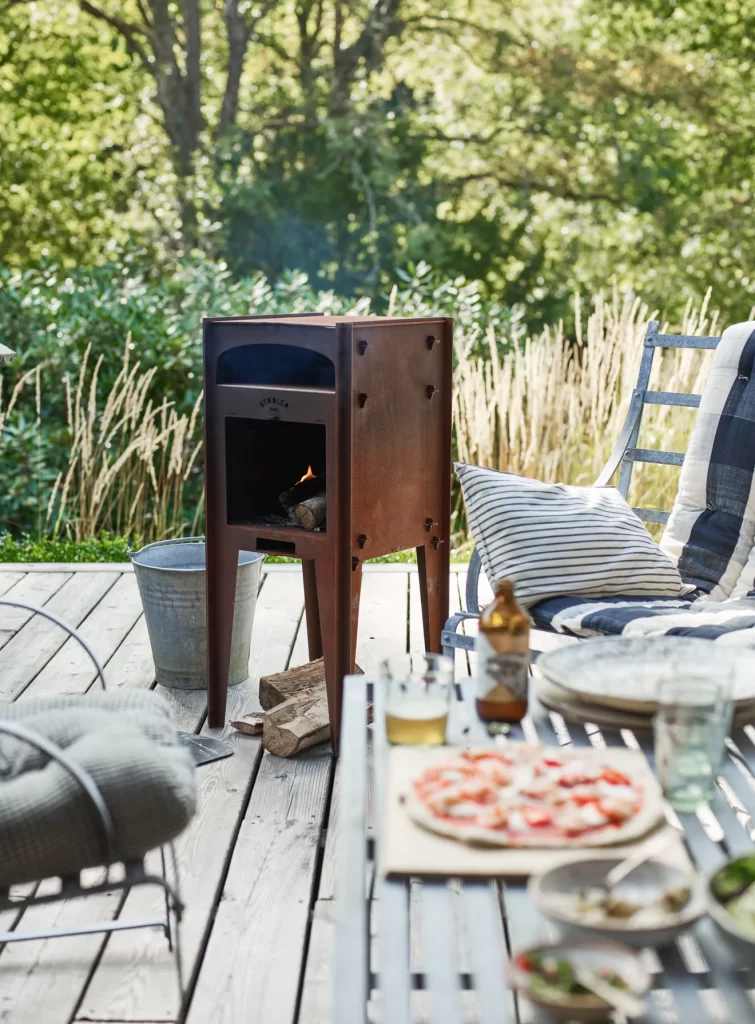 Outdoor living spaces can be as stylish as your home. You just need to plan them carefully and think about how you will use them day and night, summer and winter.