This bright, uplifting and fun kitchen by Pluck is in South London. Our love of green and pink shows no sign of waning and looks fresh and modern here, mixed with wood and plenty of plants. Get the look with these kitchen accessories in pastel pink and pretty turquoise.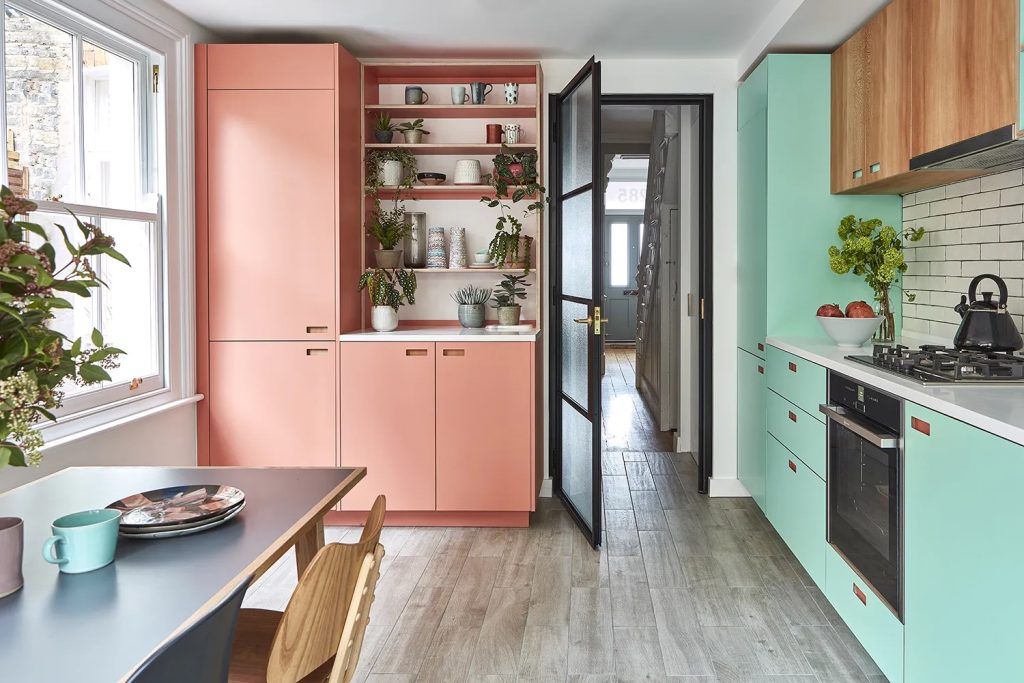 Pink star tiles by Bert & May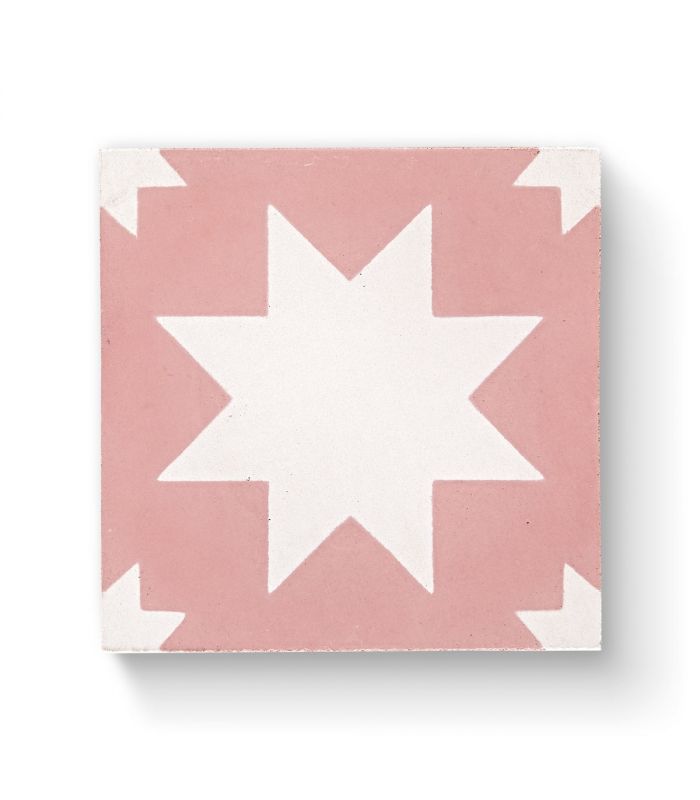 The star design of Bert & May's Pradena range captures the essence of the Spanish tile. The pink softens the traditional geometric design and gives it a contemporary edge. This shade is created with natural pigments, making it very easy to live with.
Iconic KitchenAid mixer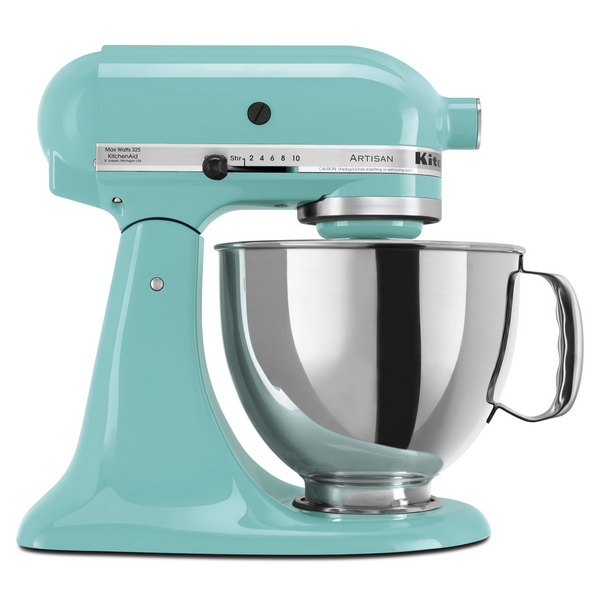 The instantly recognisable design of the KitchenAid mixer is truly iconic. It comes in a rainbow of colours including this pretty aqua blue.
Smeg's retro fridge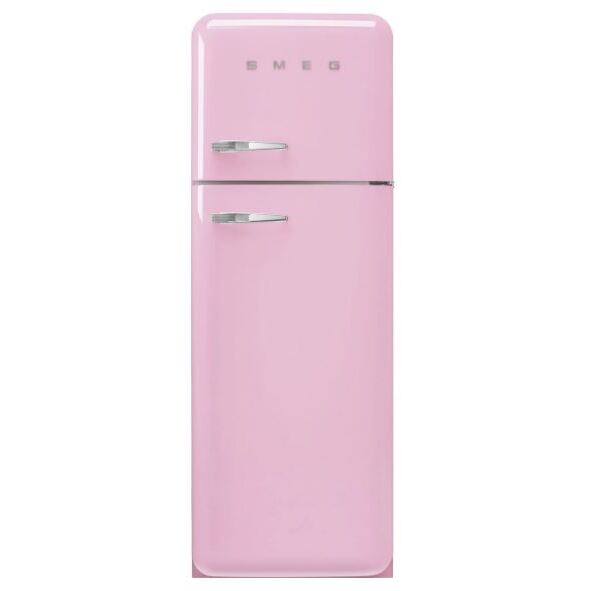 Smeg's FAB fridge is a distinctive element in the kitchen. Its rounded shapes, chromed details and bright colours will give style and personality to your kitchen.
Designer tea towels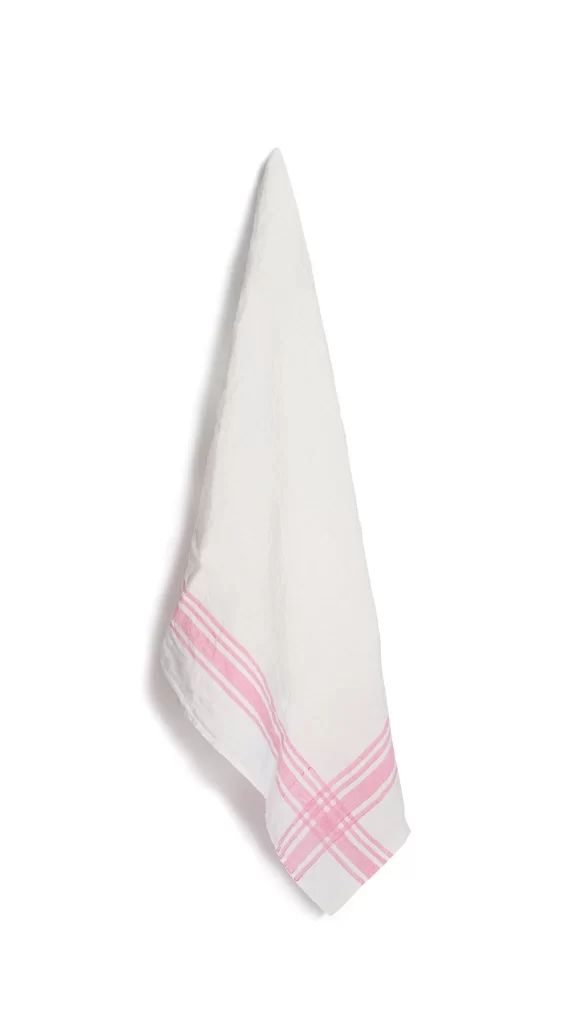 An 100% Italian linen tea towel with a simple rose pink stripe design will look sophisticated in any setting.
A FlowerPot pendant light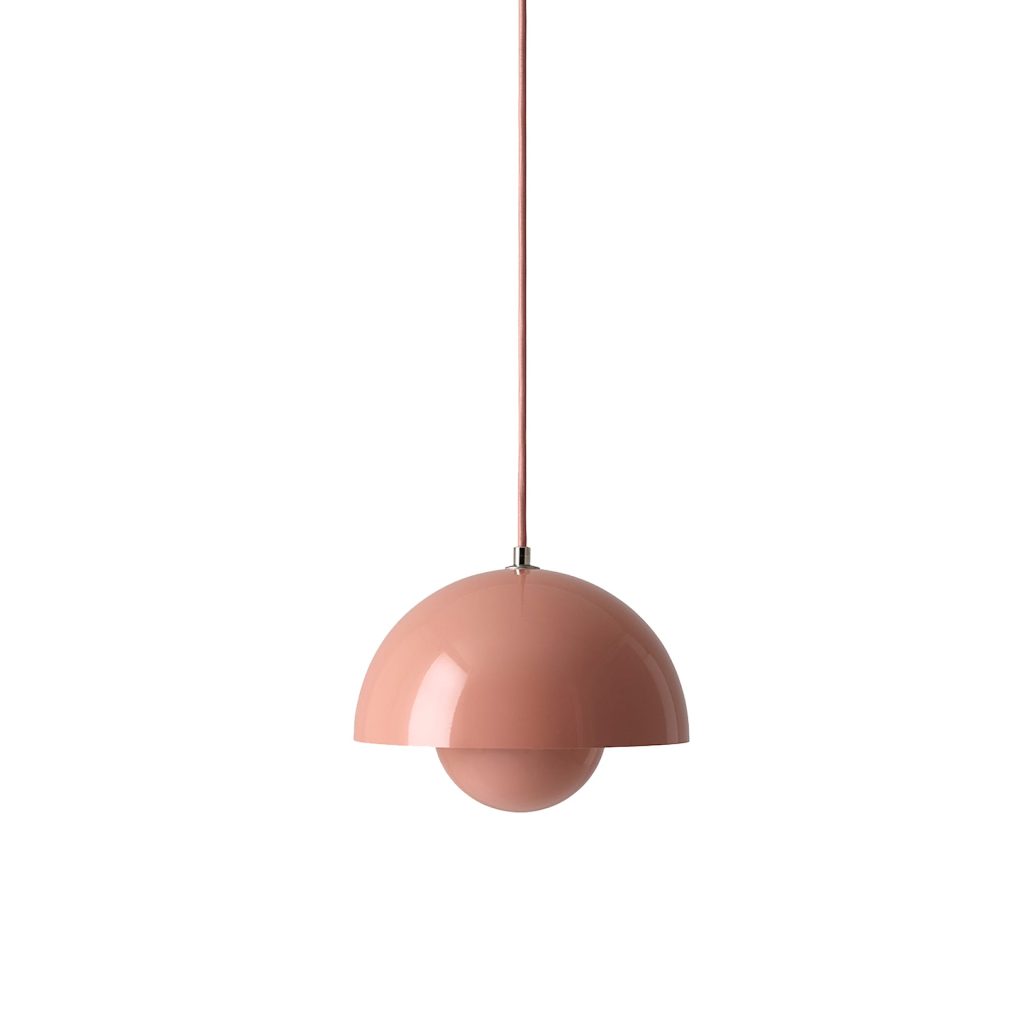 The FlowerPot VP1 pendant lamp by &Tradition was originally designed by Verner Panton in 1969 and still stands as a gorgeous light fixture! The FlowerPot is one of Verner Panton's simplest designs yet it has emerged as one of his greatest successes. A true icon of design, this enduring lamp got its name from the peace and love movement of the 60s.
Falcon Enamelware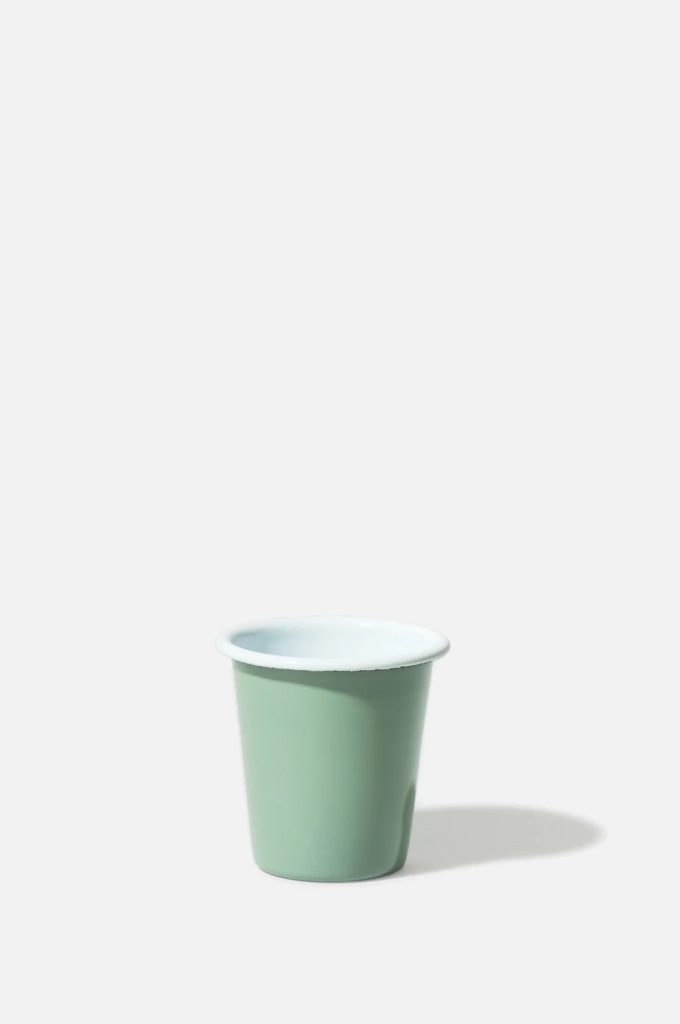 Falcon enamelware is an icon of British design and makes a classic addition to your kitchenware collection. Established in 1920 the brand has remained in style and looks beautiful when in use and on display.
Terrazzo vase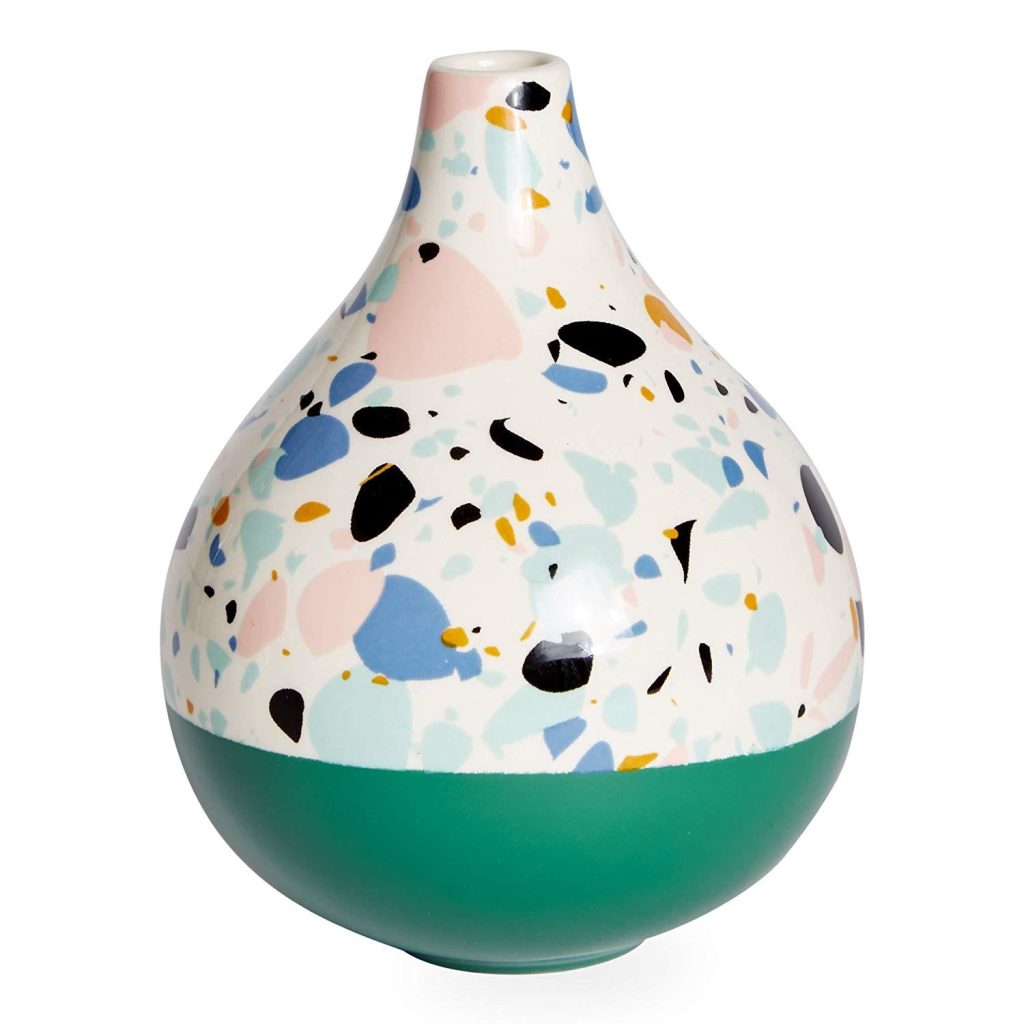 The stylishly speckled stoneware Terrazzo Droplet Vase from Now House by Jonathan Adler is a playful addition to any tabletop.
An elegant fruit bowl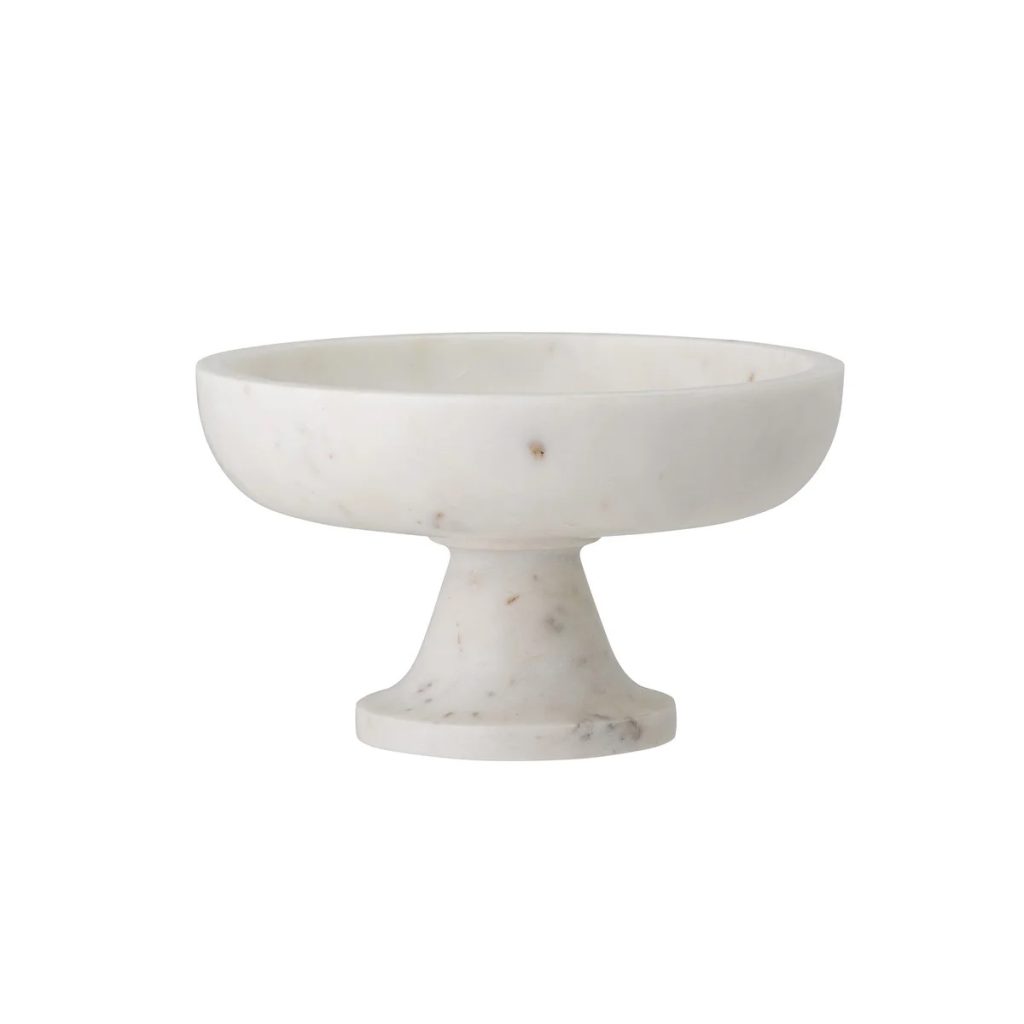 The elegant Eris marble bowl by Bloomingville is ideal for holding fruit, cakes or biscuits. It works equally well in the centre of a table or on a sideboard!
A gingham apron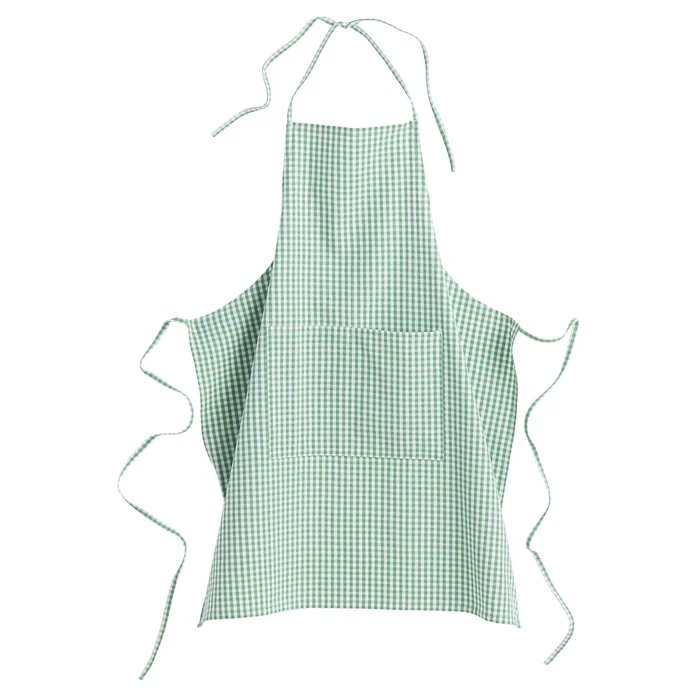 This cotton and linen apron is a sweet and fresh gingham print with a large front pocket. The Trattoria apron evokes the Dolce Vità spirit of the 1950's. 
A pretty print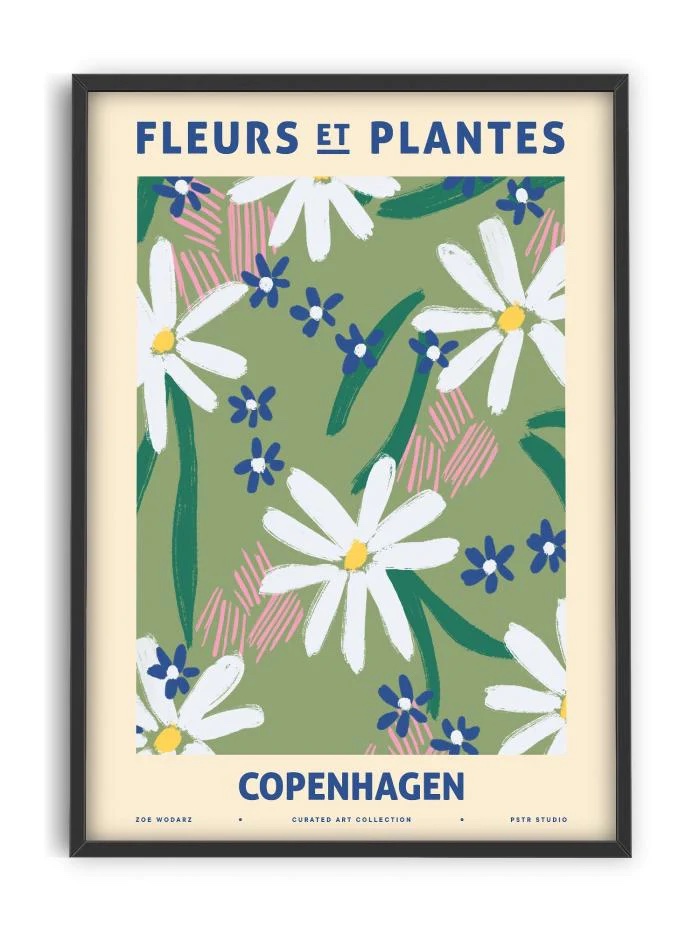 The Fleurs et Plantes print is by Zoe Wodarz, is an established creative artist who works for companies such as Zara, Urban Outfitters, Target and PSTR studio.
Scallop tray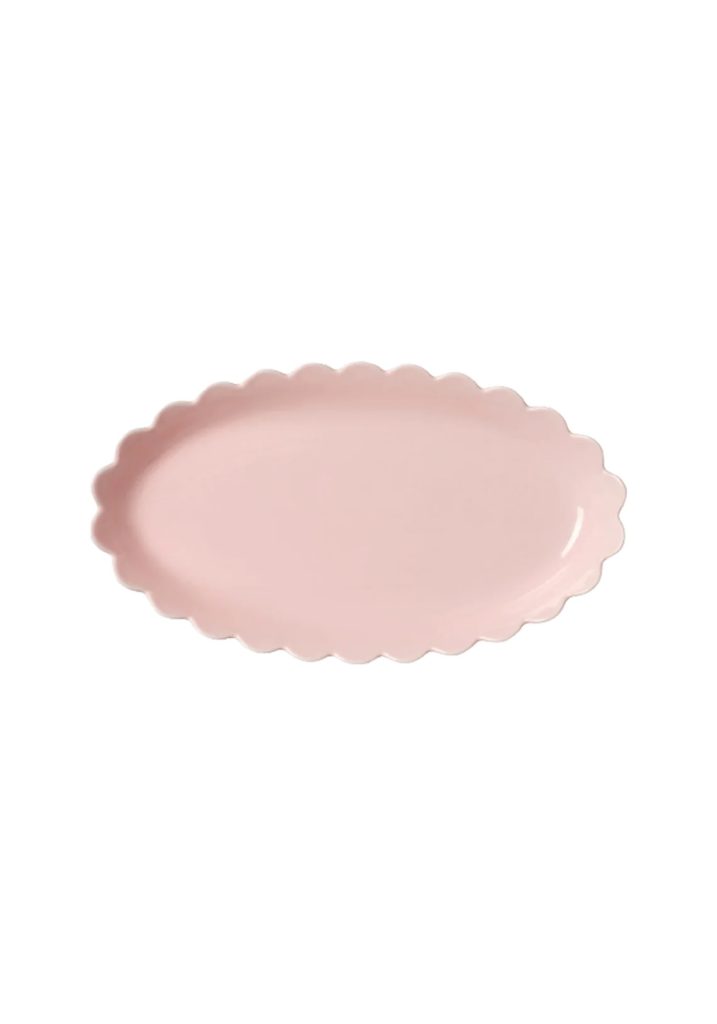 This lovely scallop tray is perfect for serving your favourite Italian and seafood plates.
If you see a picture of a kitchen you love, but don't want to change your own kitchen think about changing your accessories instead. It's amazing what a difference it can make.