We've had some very hot days and nights in the UK recently. Here is a quick round up of the most stylish fans for keeping cool when the temperature soars. Global warming means that heatwaves happen more and more often in the UK so this year is the year to find a fan that look good and keep you comfortable. With so many of us working from home they are also a business essential.
From a super expensive Dyson to a stylish bamboo model, a fan is a wise investment that will keep you cool day and night.
Dyson AM07 Cool Tower Fan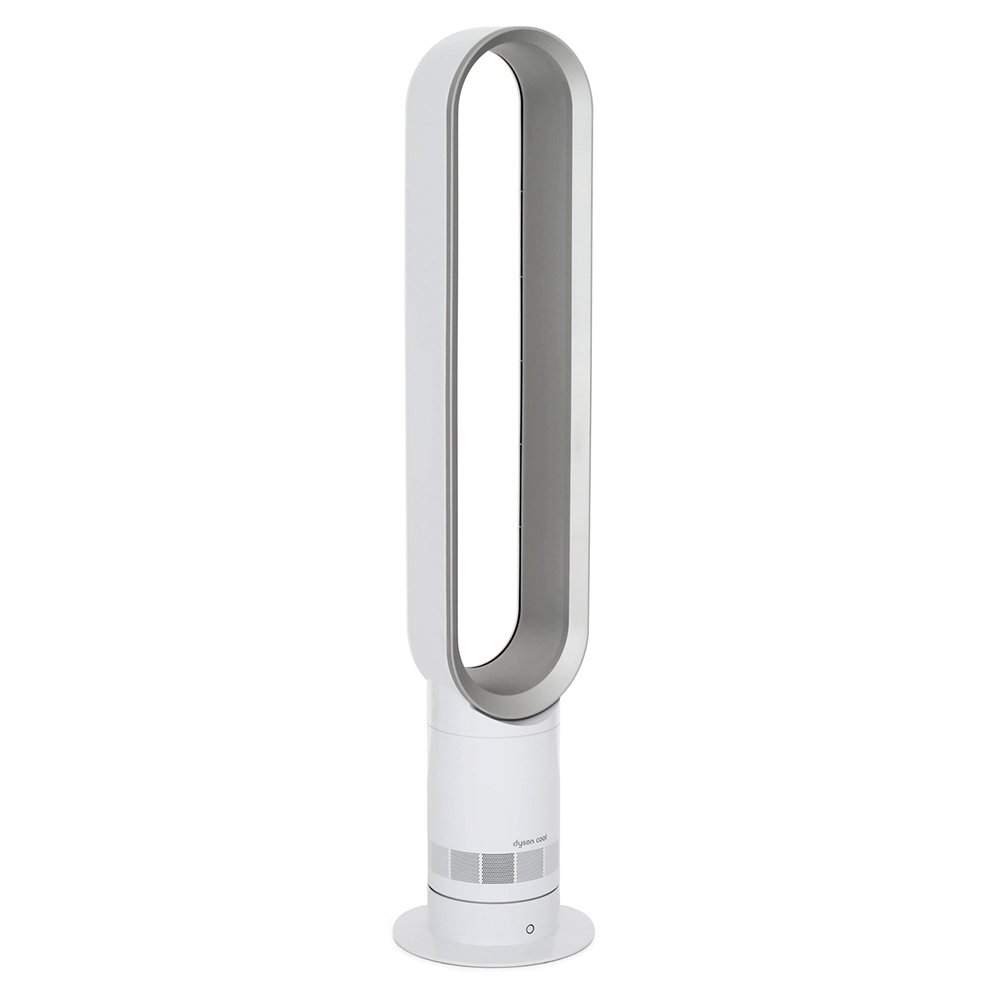 The Dyson Cool AM07 Tower Fan generates smooth, powerful airflow for personal cooling. Like all Dyson bladeless fans, it draws in surrounding air, creating powerful air projection. Some fans are quiet but weak; others are powerful but noisy. AM07 is quiet and powerful. There's also a remote control and a sleep timer so it can be programmed to turn off periodically for ease of use throughout the night.
Stadler Form Fan Otto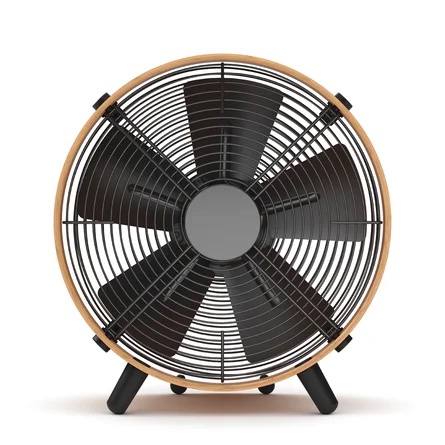 The Stadler Form Fan is a elegant design with a high-quality sustainable bamboo casing. It's a unique statement piece that will make an eye-catching statement in any room. It comes with three power levels, meaning you can adjust it from light breeze to rapid cooling. When the Otto gets dusty, the protective grille on the back can be easily removed to allow access to clean the fan blades. Best of all, Otto's seamless bamboo ring is made of 100% bamboo from ecologically sustainable cultivation.
John Lewis & Partners Wood Effect Taper Tower Fan, 35″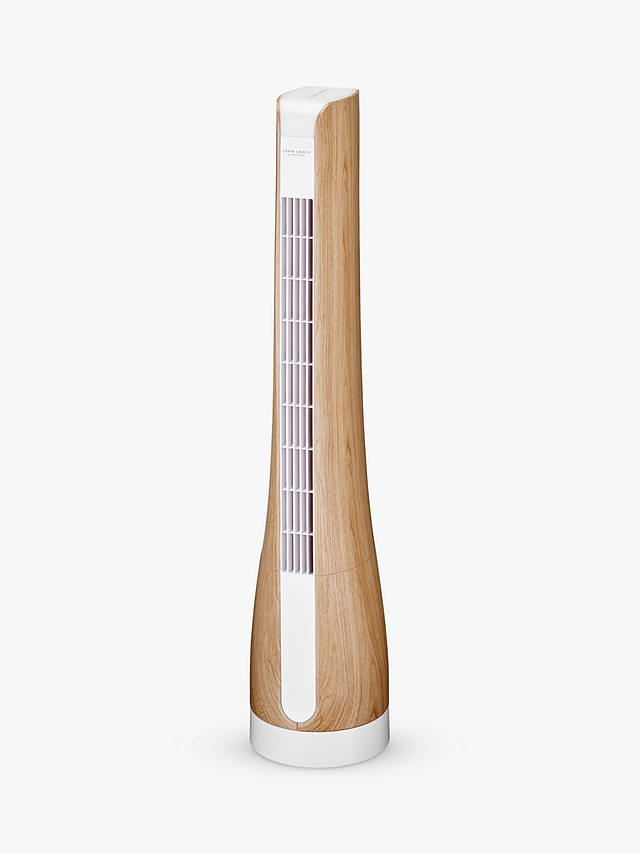 In a beautifully sleek wood effect and tapered design, this elegant fan has an LED display screen with touch control panel, 3-speed settings and a choice of 3 wind modes. With both a fixed and oscillating option, this fan also has an 8-hour timer, auto-switch off function and remote control.
Ignexi Retro Oscillating Table Fan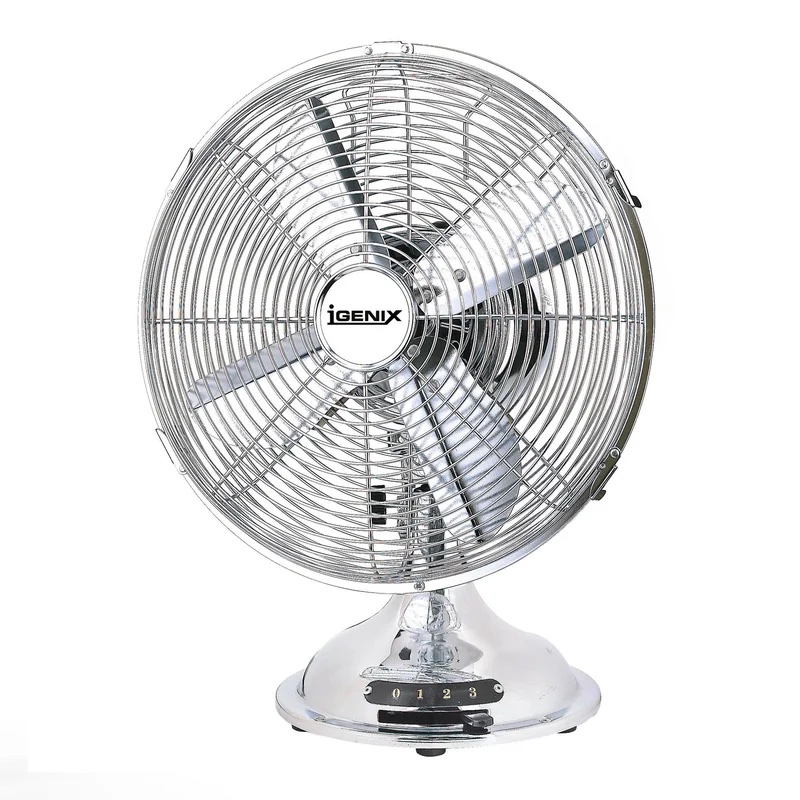 The Igenix Retro Oscillating Table Fan is ideal for use in the home, office, conservatory, garage, outbuilding, mobile home or caravan. This portable fan has 40 watts of power and 3 speed settings – high, medium and low. It has adjustable tilt action to change the angle of the airflow and benefits from an oscillating feature which means the fan turns from left to right to evenly distribute cool air. With its whisper quiet, smooth operation this portable desk fan is the ideal cooling solution for those hot sticky summer days.
Retrojet Table Fan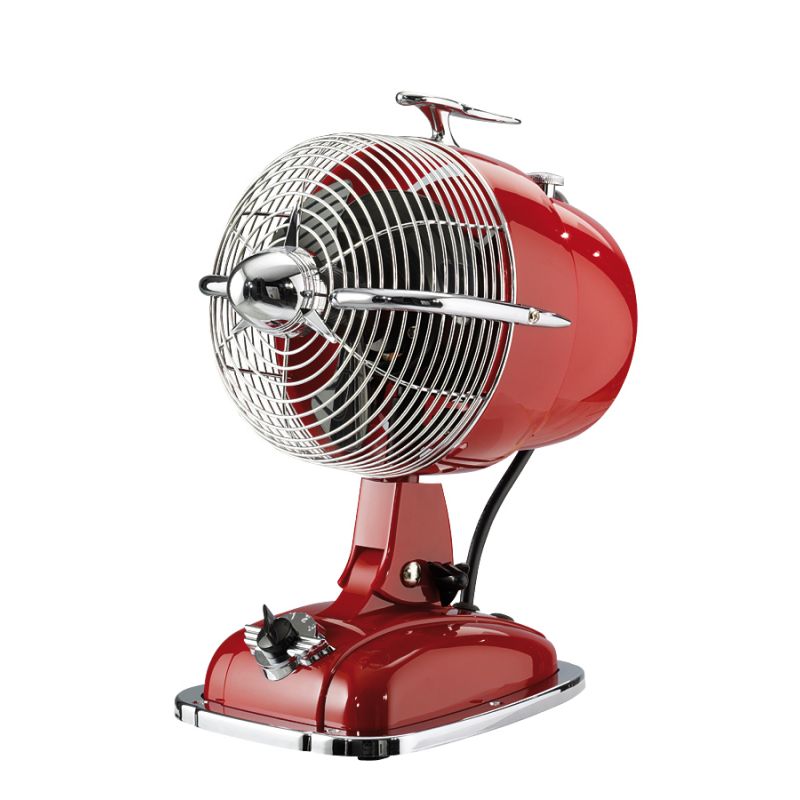 Retrojet is a fab Sixties style table fan. The grate and decorative details are made of polished chrome and the fan sits on 4 rubber pads, which means its super quiet. With 4 15cm blades, you get super concentrated ventilation which you can angle exactly how you want it. A great quality fan that will allow you to spend the summer cool.
Natale Oscillating Box Fan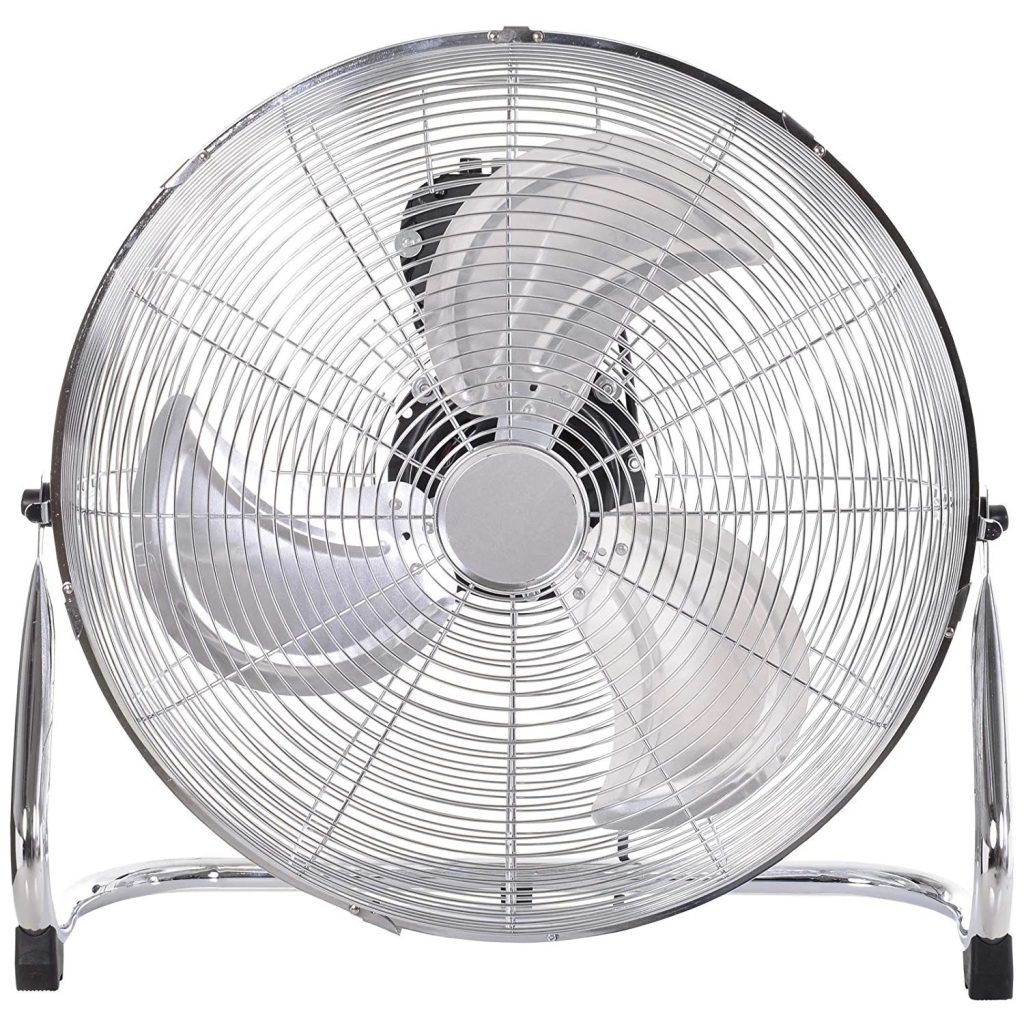 This box fan has a 3-speed control switch which allows you to choose a gentle breeze or full room air circulation. It is made of metal and has a powerful 100w motor which is durable for use. With an adjustable angle of 120°, you can put it on the table or on the floor and adjust the angle to enjoy. With a long power lead, it's perfect for home offices and has the bonus of replacement blades!
There are so many cool fans on the market now, you'll be spoiled for choice. Just choose a fan depending on what you want it for. You might want a quiet one if you are having trouble sleeping or just a small fan if you just need to cool yourself down when working at your desk.