As an interior designer my job is to help you make your space look its best while reflecting your personal sense of style. Done well and you'll end up with a beautiful, functional home that makes you feel happy every time you open the front door. Done badly and your home could end up a mix of furniture, fabrics and paint colours that don't work together and make you feel stressed. Use my top 20 design rules to help you create a beautiful home. Here are the first 10.
1. Start with measuring
Before you start designing, measure the length, width and ceiling height of every room. It's also a good idea to measure window openings and doorways. Having these measurements to hand will help you with everything – from how much paint to buy, to fabric requirements for window dressings, and ordering things like flooring, radiators and even light fittings. It will also make sure you don't buy furniture that's too big (or small) for your space or that won't fit through doorways.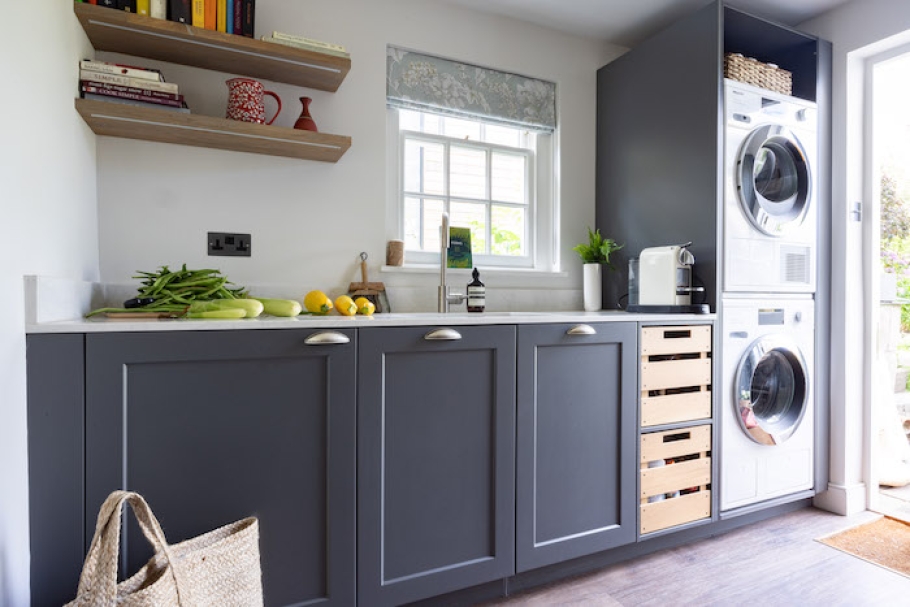 2. Create a floorplan
Interior designers always start with a floor plan. It's simple to do at home; just transfer your measurements onto some graph paper with a pen and ruler. I use specialist CAD programmes and can provide 2D furniture layouts, room elevations and 3D perspective drawings so you can really know the space.
Once you have a floorplan, you can start experimenting with the placement of furniture. Draw the furniture to scale to match the size of your floorplan.
3. Create a mood board
For interior designers a mood board is the go-to tool for the initial planning phase of a space. It helps me visually communicate my ideas to my clients and make sure that my choices of furniture, paints and fabrics work well together.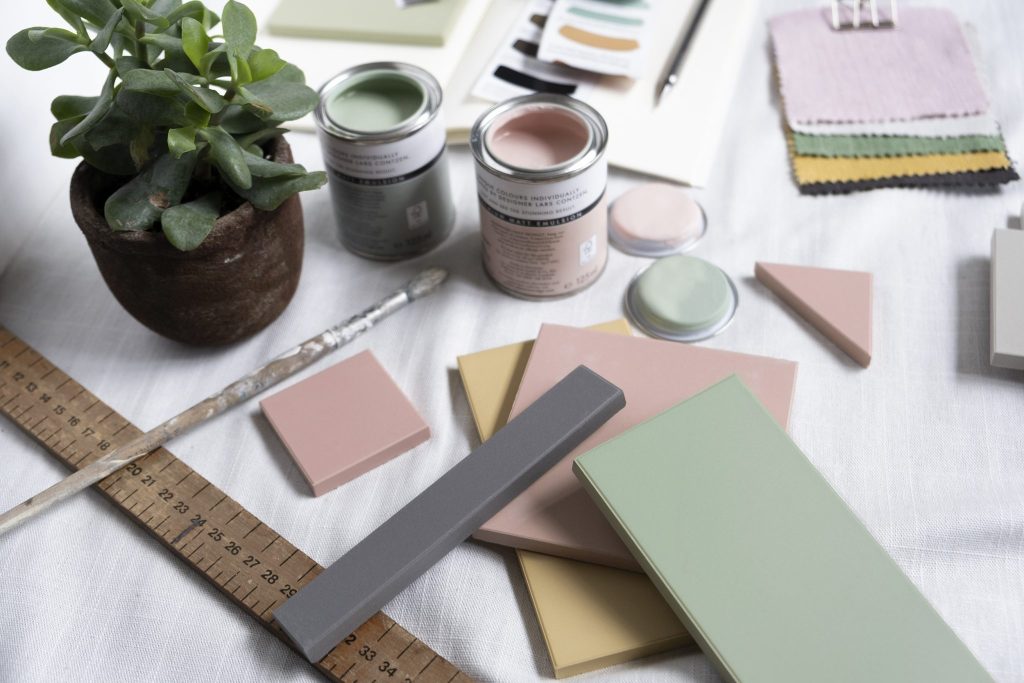 Gather all your decorating ideas together. These can be images torn from magazines, natural materials, fabric swatches, paint samples, wallpaper samples, images from interiors brochures, tiles or pieces of flooring and paint samples. Stick them all in a large A3 sketchpad so you have all your
ideas and inspiration together in one place. Now you can see what works and what doesn't to help you plan your scheme.
4. Have a theme to pull your scheme together
If you have a pattern or a colour that you carry through from room to room, your home will look more cohesive. It could be a colour or pattern that runs through each room or a material or wood. It will make your home look more considered and stylish.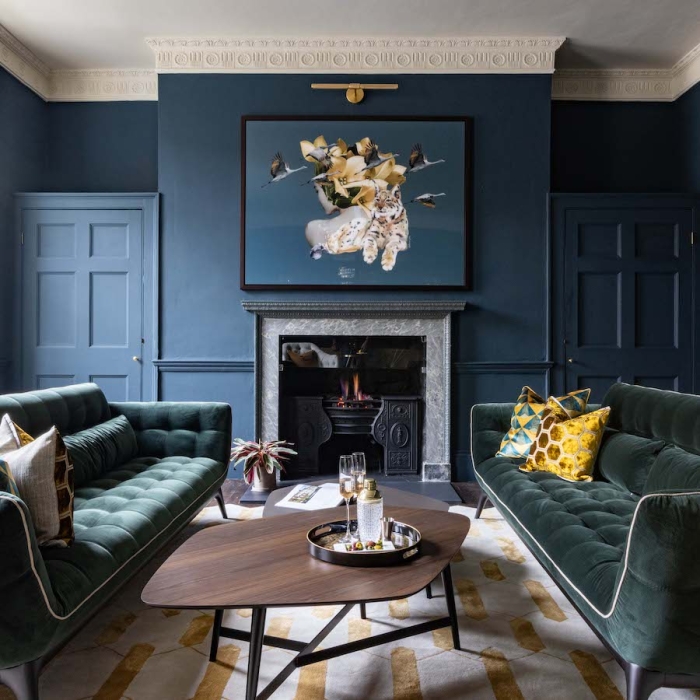 Imagine a home with a dark navy kitchen in an otherwise white room, blue velvet sofas in a cosy living room, china blue walls and marble in a zen-like bathroom and a sky blue and pink bedroom.
5. Plan storage early
Make every inch of each room work hard with clever and space-saving storage solutions and you will create a harmonious home.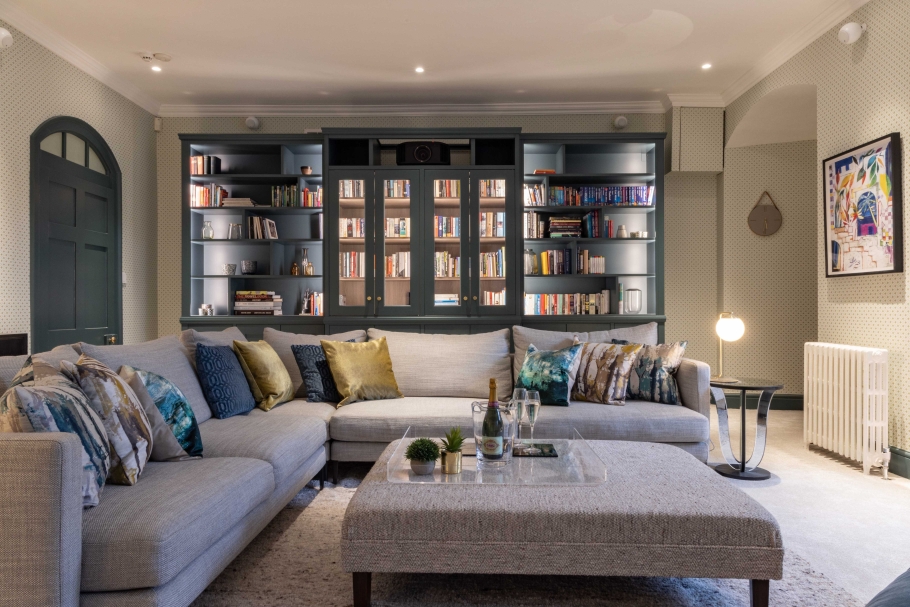 Shelving in alcoves, built in wardrobes, walk-in dressing rooms, and cubbyholes recessed in yourbathroom walls will all create extra space in your home. Design a new kitchen with storage solutions in mind – build cupboards up to the ceiling and think about a bespoke utility area or larder cupboard.
6. Create a focal point in every room
Every room should have a focal point so think about whether you are drawing your eye to the right place in each room. Typical focal points are fireplaces, mirrors, artwork, windows or the TV! Focal points tend to be at eye level to attract the attention of the viewer so move things around to create the most interesting effect. If all your furniture is facing the TV, move it around to face the fireplace. If you have a beautiful garden, make sure your furniture is arranged to appreciate the view.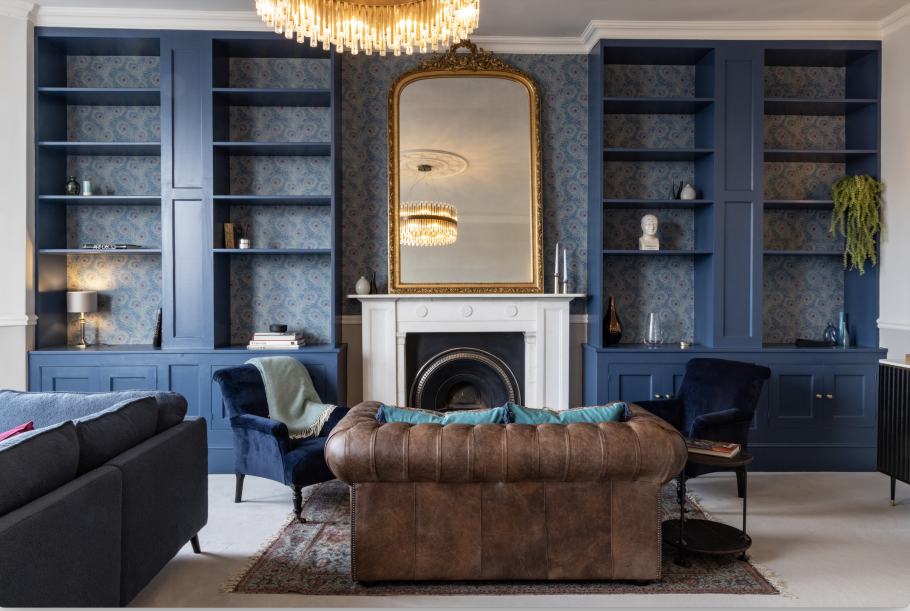 If a room doesn't have a focal point, you need to create one. A stunning headboard in the bedroom, a dramatic piece of artwork in the hallway or an elegant mirror in the bathroom can all be beautiful focal points that give your room drama and style.
7. Pay attention to lighting
Lighting in a room isn't just functional; it can add a beautiful design element to your space too. Whether you are looking at under cabinet LED lights in your kitchen, adding some mood lighting in the sitting room or installing a statement chandelier in your hallway, don't underestimate the power of changing your lighting. A backlit mirror, a picture light over a statement piece of art or dimmer switches in the kitchen can make a huge difference to the atmosphere of a room. Lamps aways create interesting lighting and are great for tasks like reading or sewing.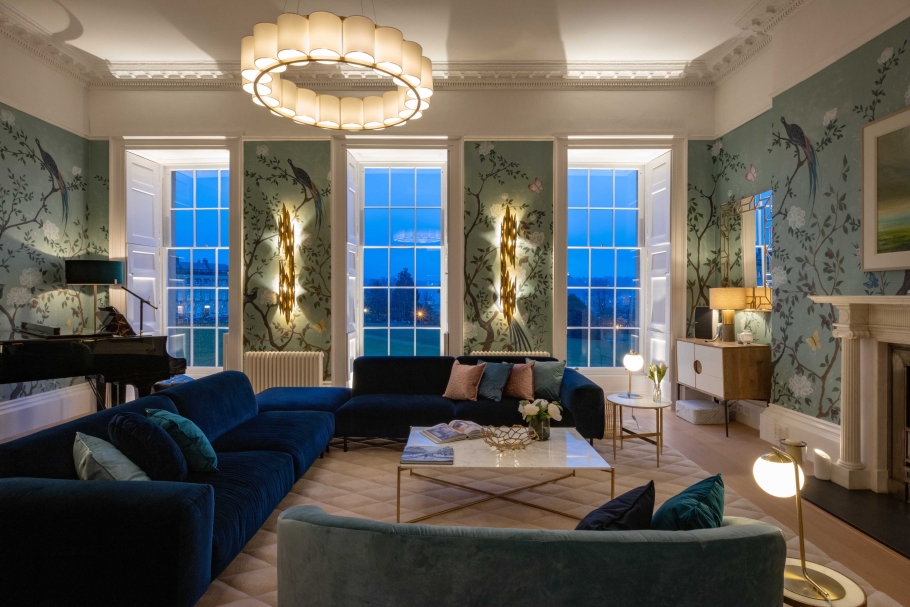 8. Use the 60-30-10 rule
The 60-30-10 rule is a timeless rule to use to make sure your colour palette is balanced.
The 60% is the main colour in a room like the walls or floors. This colour anchors the space and acts as a backdrop for the other colours in the scheme.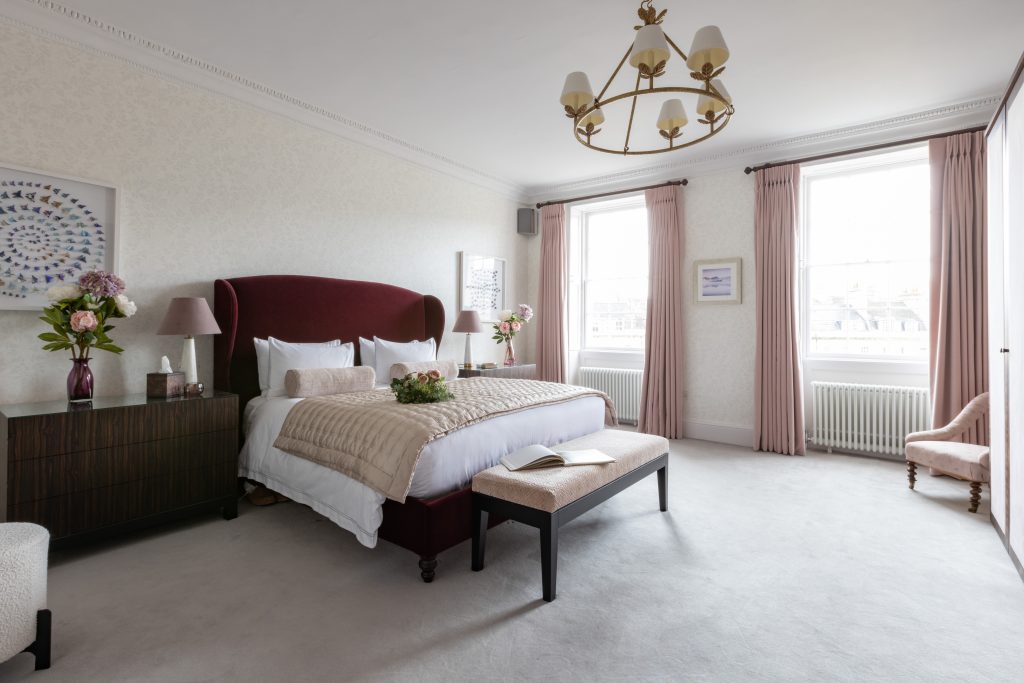 The secondary colour takes up 30% of the space and supports the main colour but is different enough to set give the room interest. It could be your curtains or sofas, for instance.
The accent colour is the boldest shade and takes up 10% of the space. For a living room, this could be your cushions or in a bedroom the lampshades.
9. Embrace the power of colour
When choosing colours remember that colours create a mood. Greens are soothing colours, reds are passionate, yellows are uplifting, and pinks are delicate and feminine.
Colours are also warm or cool. In our minds, we perceive reds, oranges, and yellows as warm like the sun and fire and blues and green as cool because they remind us of water, sky, and trees. A mix of cool and warm colours often creates balance in a colour scheme.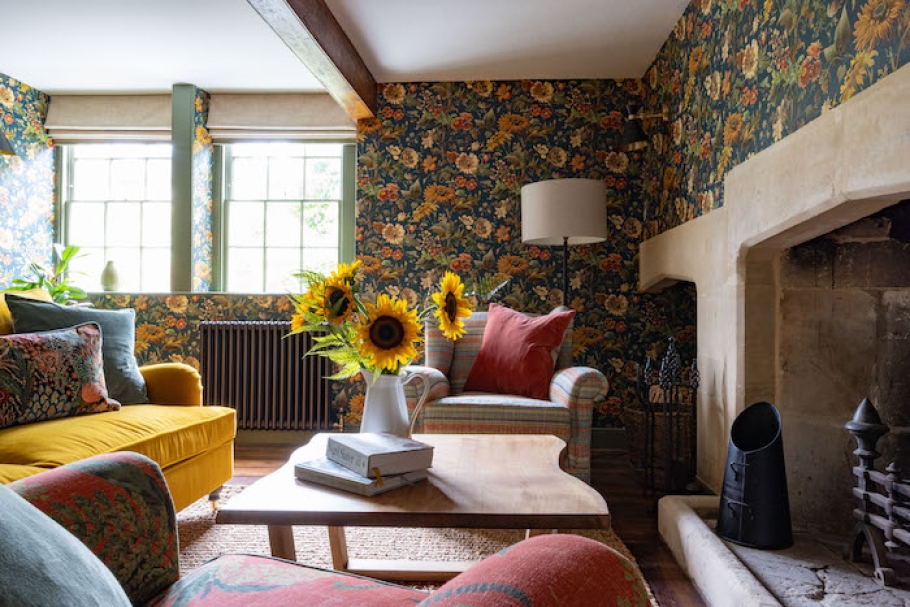 You should always consider the shape of the space, the quality of light and the function of the space when deciding which colour is best.
Our grey UK climate suits cooler, lighter colours that maximise natural light and space. Much as we'd love bright yellows and oranges in our houses, they are best suited to warm countries with lots of sunshine.
If you aren't confident about choosing colours, working with an interior designer will help you visualise the finished look and avoid expensive mistakes.
10. Don't be afraid of wallpaper
Wallpaper adds instant style to your home. From traditional florals to contemporary geometrics and tropical botanicals or animal motifs, there is something for everyone. Floral wallpaper works with any decorative style – whether it's vintage, retro or contemporary – although I like to be daring and use bold tropical prints featuring classic palms and exotic botanicals. Geometric prints give instant art deco glamour to bedrooms and bathrooms and nature-inspired papers, featuring bold leaves and ferns, will inject nature into your home all year round and instil a sense of serenity and calm.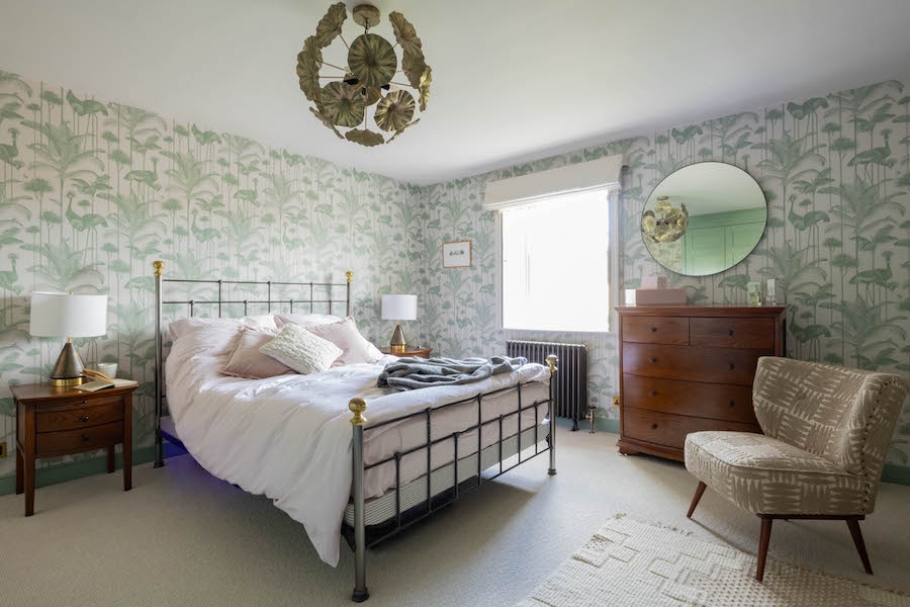 Mixing wallpaper and paint is a great way to create contrast and interest in a room. I like to paper one wall in a really gorgeous expensive designer wallpaper and paint the rest of the room in its background colour, so it blends in perfectly.
Next week, read my final 10 tips…