I have some rules I swear by that will help you create your perfect home. Although my biggest tip is to use an interior designer to help you with your project. Here are my final 10 rules.
11. Mix patterns
Mixing patterns creates a considered designed look. When you mix patterns, you need the right combination of shape, colour, shade, and size to create a cohesive look. Mix sure all your patterns aren't the same size – pick a large pattern as the main pattern and then add medium and smaller scale patterns as accents. Keep your colours similar in tone so all your patterns work together. Create some areas of solid colour to break up the lines and shapes of the designs you've chosen.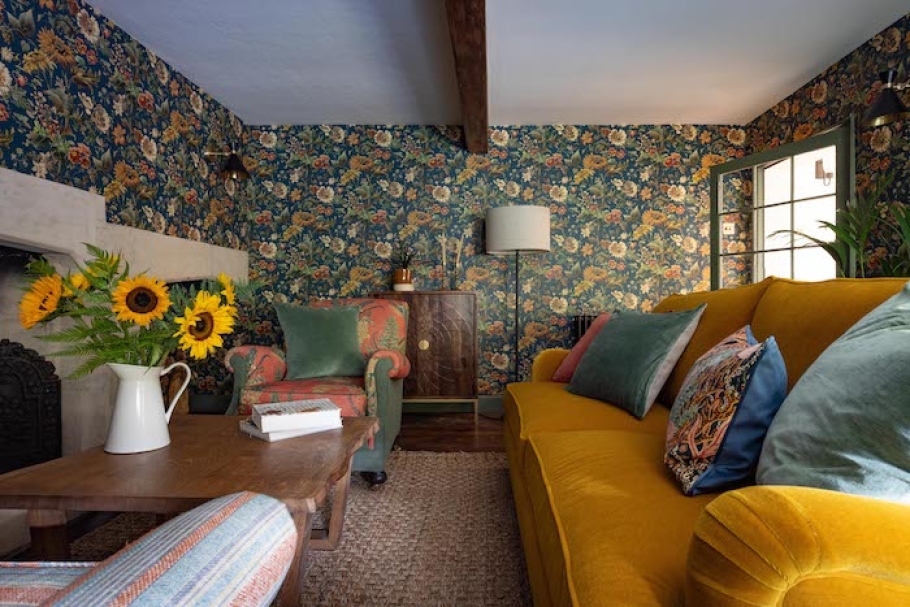 12. Mix old and new to add character
Mix vintage or antique furniture with modern pieces. If you have a strong sense of personal style, you'll probably find everything you like works together. Vintage furniture is a short-cut to a lived-in look, but don't forget lots of rugs, books and accessories.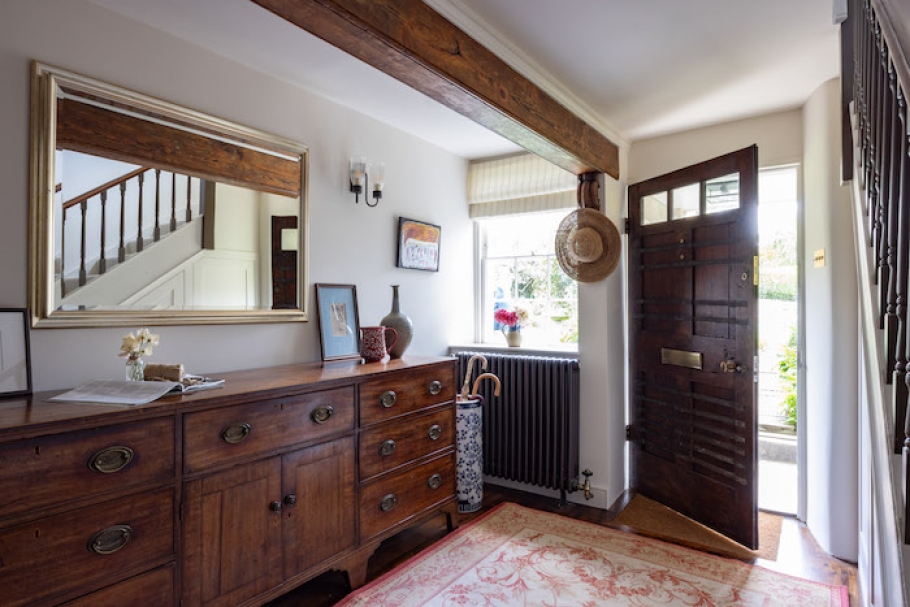 Don't be afraid to mix periods, so you have some old and some new things, and a few surprising things.
13. Go mad for cushions
Cushions are a important part of an interior designer's work – and life! If you've completed the decoration of a room and are looking for something to pull the look together, cushions are a perfect inexpensive way to bring your home to life. Cushions can add texture, creating a cosy feel – and are a great way of changing up the style and feel of your room in different seasons. Cushions are also an easy way to introduce new design trends into your home.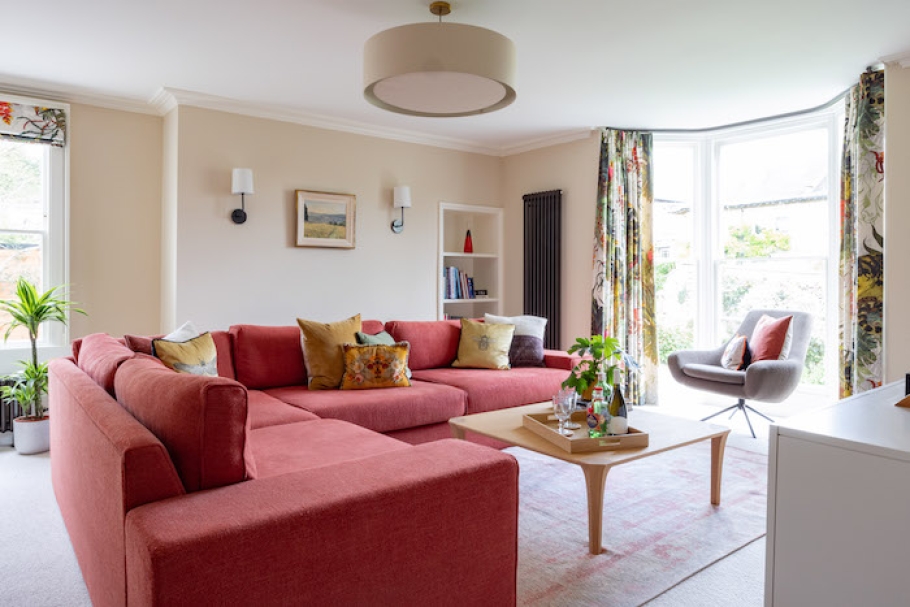 14. Don't scrimp on window dressings
How you decide to dress your windows has a dramatic impact on the look of a room and can be a big investment. With so many different fabrics and a wide variety of different styles of window dressing, you have a huge amount of choice to find something that works best for your décorbut don't scrimp on cheap curtains or blinds. Quality workmanship will ensure that your window dressings will last.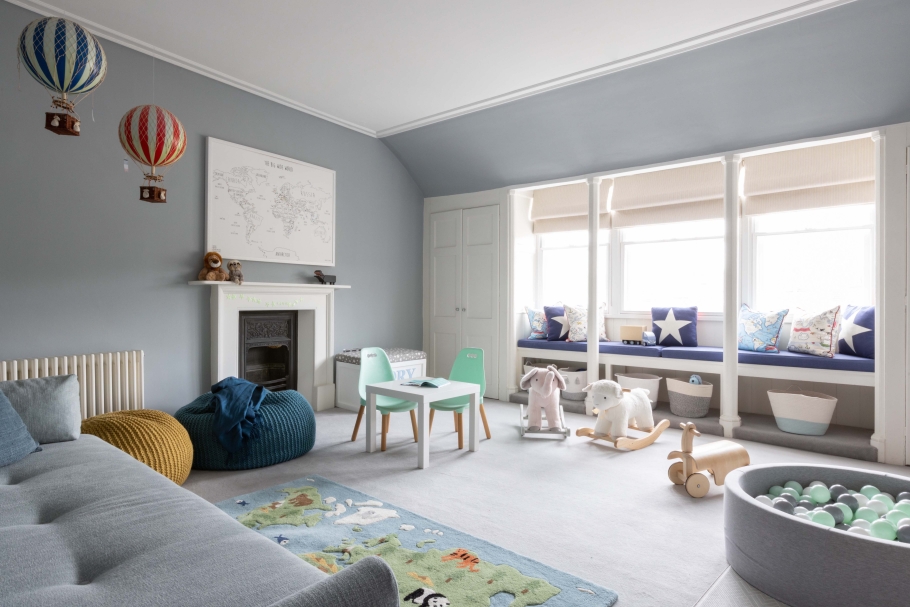 15. Add life with house plants
Give your home life by adding house plants. They're perfect for adding texture to your room plus they make your home feel calmer. A big Fiddle Leaf or Monstera plant can be a real focal point and give a 1970s vibe in a sitting room while a collection of succulents can look great on a floating shelf. Your choice of plant pots is key. Natural raffia and macrame plant hangings give a boho vibe, while crisp white ceramics in geometric shapes look fresh and contemporary.
16. Bring art into your home
As someone who studied art early in my career, I always encourage my clients to bring art into their spaces. A stunning piece of artwork can completely transform a room and stamp your personality on the space.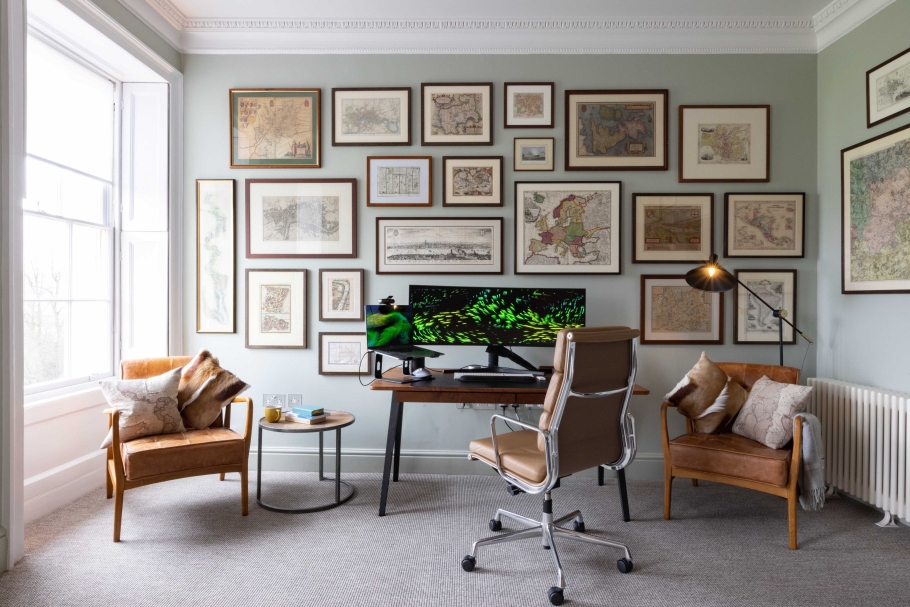 Art can tell a story, add life to a space and bring bold elements into a room. When my clients and I are selecting a colour palette for a room, I often ask them to find a piece of art they love and we use it as the inspiration for the colour scheme. Art can show your creative side and communicate who you are and your tastes.
17. Think of your ceiling as a 5th wall
A neat trick when designing a space, as well as paying attention to your walls, is to think of your ceiling as a fifth wall. Adding wallpaper or a dramatic accent paint color can make a ceiling come alive.
18. Mix and match textures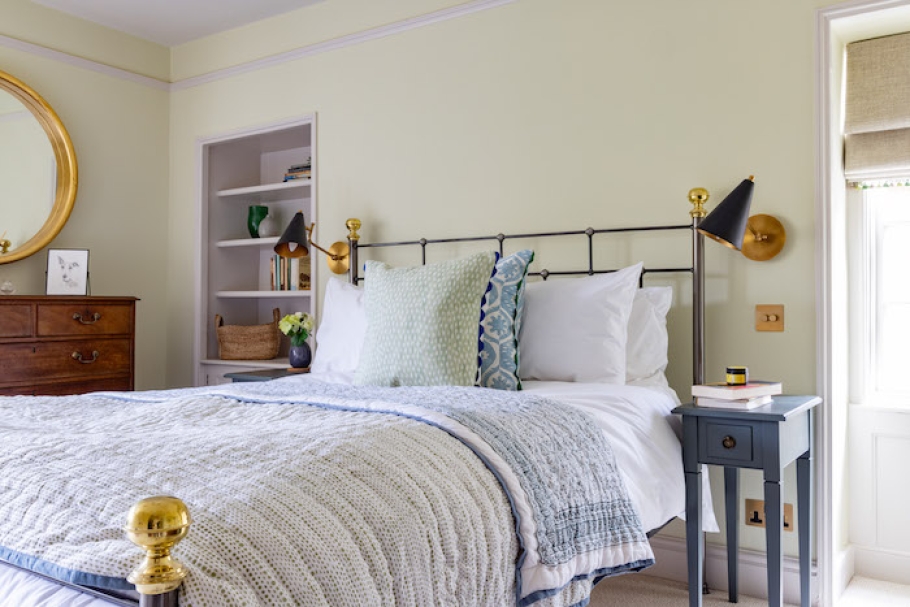 Make sure you combine different textures when decorating your home. An easy way to do it is with accessories – think about the mix of woollen rugs, velvet cushions, silk lampshades and wooden furniture.
19. Don't worry about having everything matching
A room decorated with pieces from one shop will look bland and boring. Use an eclectic approach to decorating to create a home that is stylish and unique.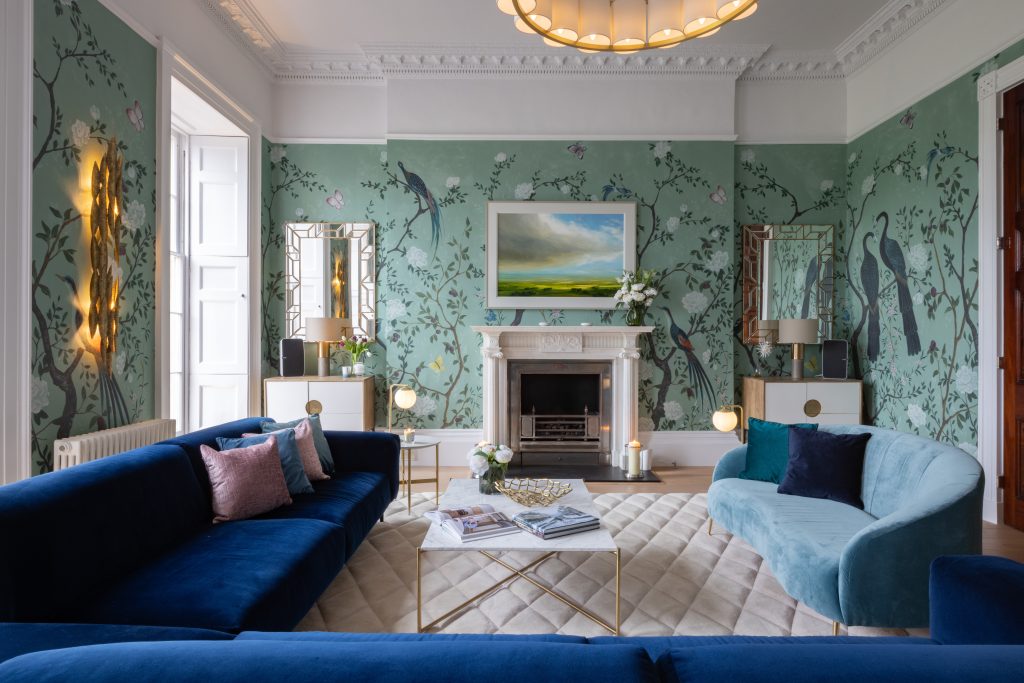 20. Add an unexpected accent
Add personality to your space by adding something surprising to give a pop of interest. A piece of designer furniture, an oversized light or a dramatic wallpaper can turn a room from bland to boring.
I hope my top 20 design rules have helped you start planning your next project.