A stay at home Christmas this year means creating a cosy home is more important than ever. Following on from last week, here are six more simple changes to make your home a cosy and relaxing sanctuary this festive season.
Arrange your furniture around the fire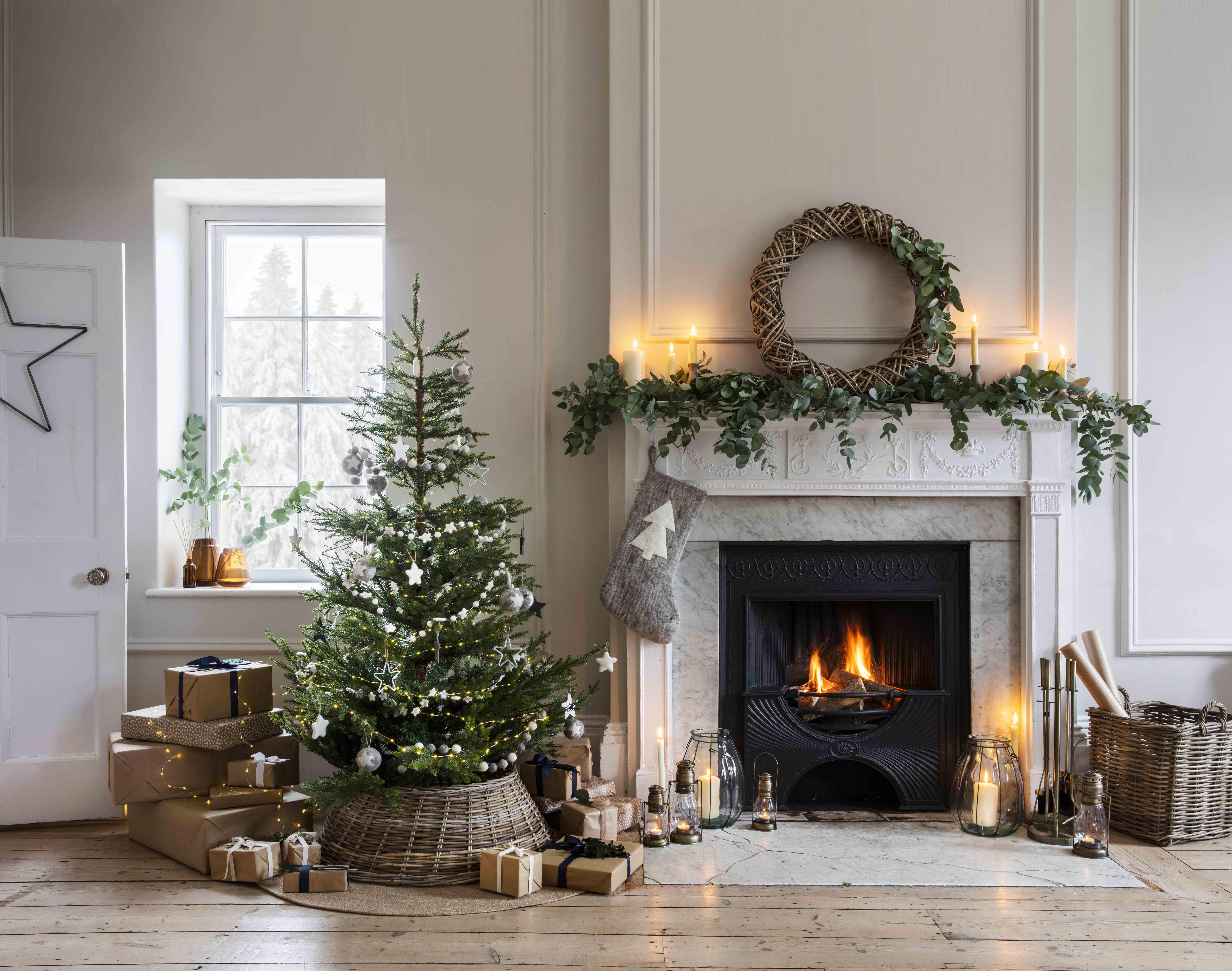 If you have a fireplace, you'll know it adds a wonderful festive atmosphere to your living room and creates a stunning focal point.
Arrange your seating around the fireplace to allow family and friends to enjoy the fire's warmth while also enjoying conversation. For Christmas family board games and drinks, sofas should face inward and towards each other. If you plan to watch television together, face your sofas in one direction.
Arrange your furniture so you can easily get to and from the fireplace. Arrange coffee tables to create pathways, not obstacles. Make sure rugs aren't too close to the fire.
​The perfect living room layout offers comfort without clutter and creates an inviting space to relax.
Hang a Christmas wreath
Nothing says Christmas more than a wreath hanging on the front door. I love to make wreaths and create tabletop centerpieces with winter greenery. Displays of winter greenery like holly, ivy, pine cones and winter herbs will create a lovely festive feeling.
Look for indoor plants that thrive in dark conditions like succulents, peace lilies and monstera or consider faux plants as an alternative; the new wave of faux plants are incredibly realistic. Alternatively, a fresh bunch of seasonal flowers will add some welcome colour and brightness during the winter months. 
Warm up cold floors
If you have wooden or tiled floors, they can often feel cold in the winter. A new rug will not only add warmth but also transform the look of your space. Look for warm sheepskins, trendy Berber tufted rugs or colourful designer styles.
​Layering rugs on top of carpets adds texture and softness underfoot but also keeps in the heat. 
Invest in new winter textiles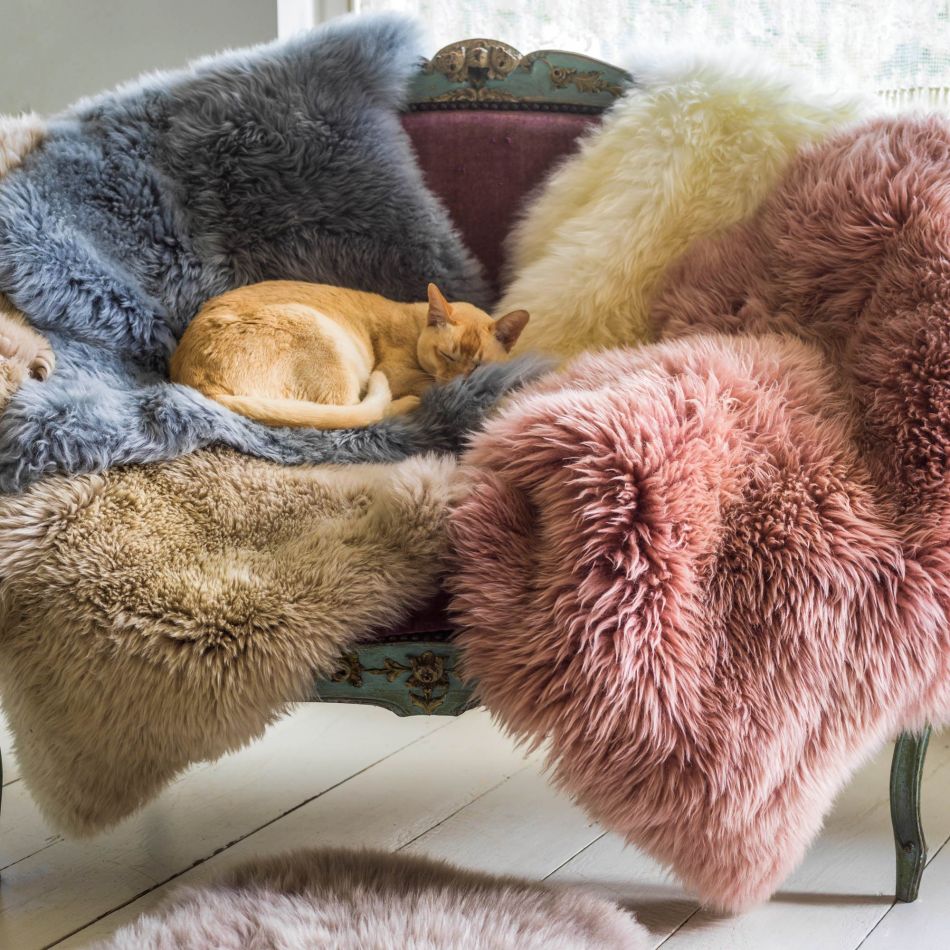 Over the Christmas break, I love to have plenty of spots around my home to curl up with a hot drink and a good book. The quickest way to transform any cold or unwelcoming interior into a cosy retreat is with textiles.
Switch up your home décor by investing in blankets, cushions and throws. Layer them up in different fabrics, textures and colours; chunky wool, fur and thick velvet fabrics are perfect for adding natural warmth.
Make sure your sofa is piled high with cushions and look for big floor cushions to create extra lounging spaces for your guests. Mix different textures, fabrics and designs for maximum cosy impact. A blanket spread across your bed or sofa adds interest and colour to your home.
Warm up your outside space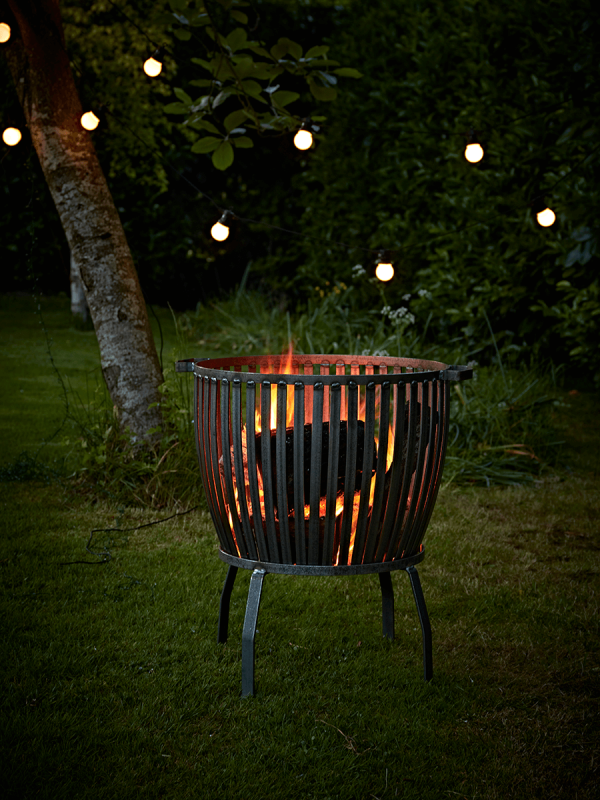 It's easy to make your outside space an extra space to use this Christmas by adding a heat source.  Fire pits are perfect! Besides warming up cold guests, a fire pit is a wonderful place to gather around and drink a hot toddy. Add lighting like patio string lights and make sure your garden furniture is weather-resistant (cover it and bring in cushions when its wet outside). To add to the feeling of cosiness and warmth, just add throws, and blankets to snuggle up in.
Soften your lighting scheme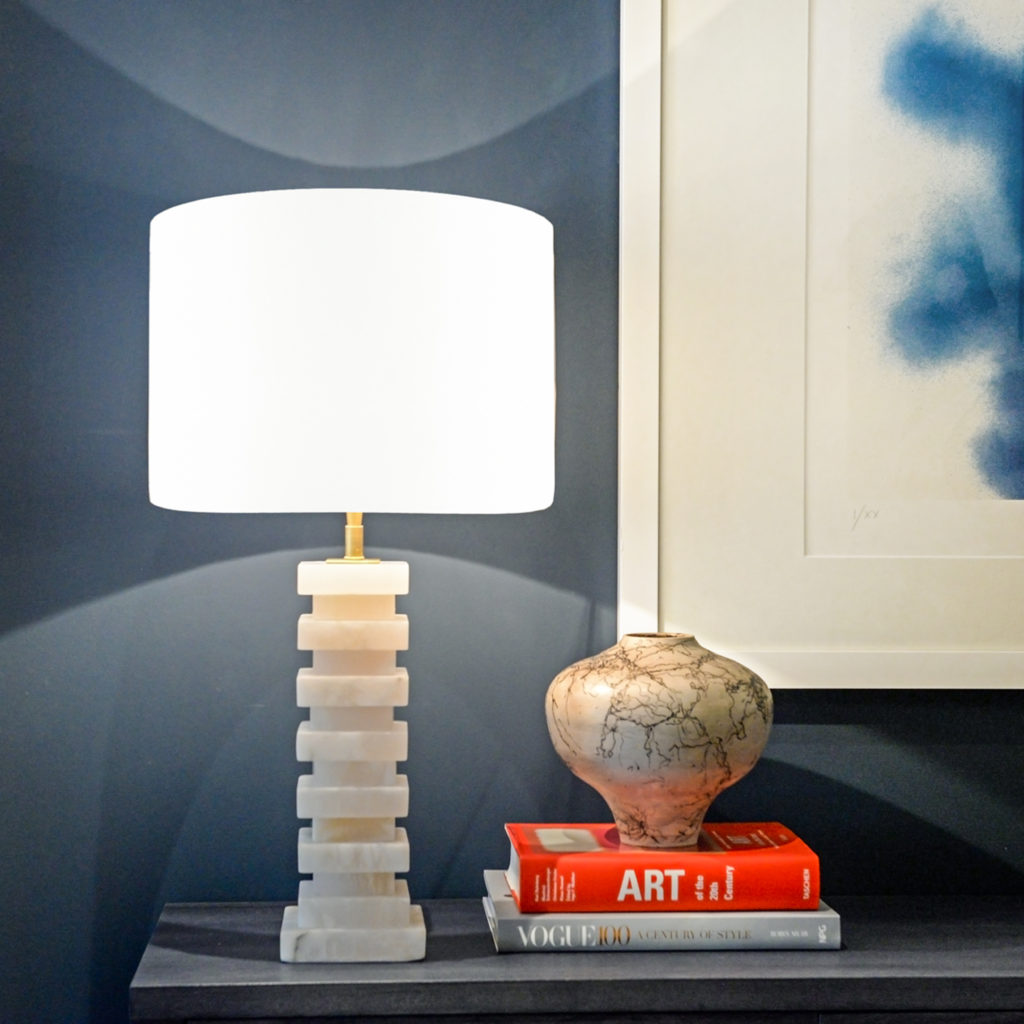 While it might be dark and cold outside, you can use light to create a warm, cosy haven in your home.
Avoid harsh lighting or strip lights and invest in table lamps that create soft diffused light. Ensure you have dimmer switches installed so you can dim the lights low to create a cosy atmosphere.
​Look for table lamps that evenly disperse light and produce a soft light and a warm ambience. If you position your side lamps in the corners of your room you will create a warm glow throughout the space. Look for statement lamps or pendant lights with metallic finishes to reflect the light. Floor lamps are an easy way to brighten up a dark corner and create a reading nook. 
I hope these tips help inspire you to create a welcoming space this festive season. Happy Christmas!