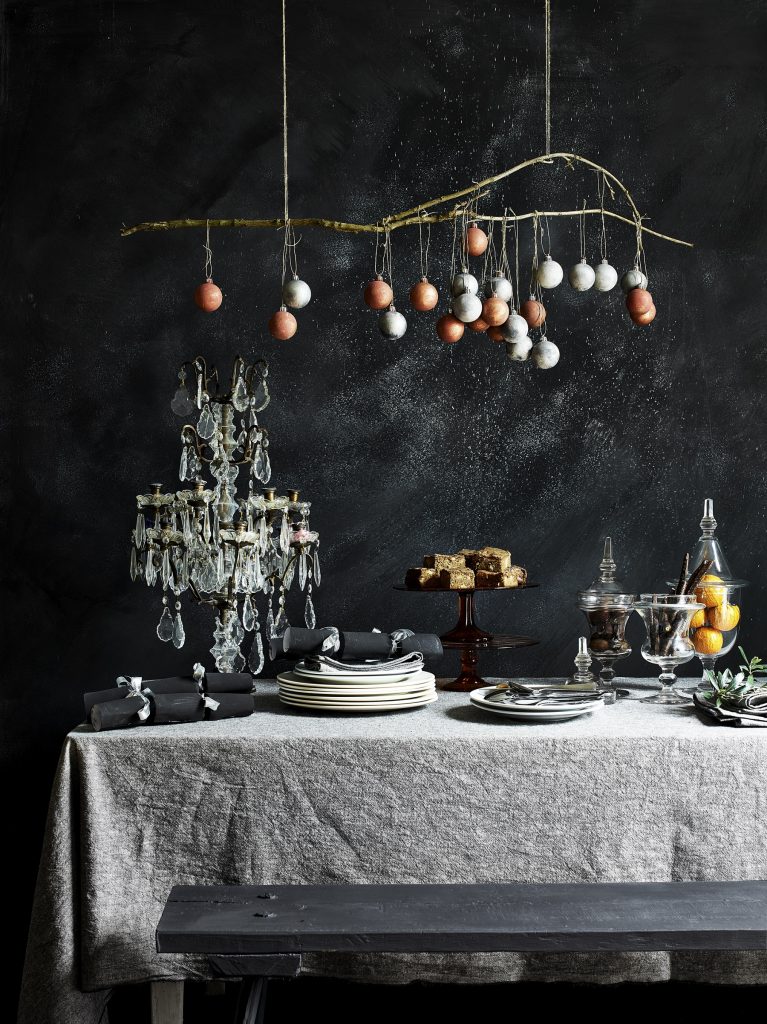 This week I'm looking at some simple easy ways to add festive touches to your home. From adding greenery to your entrance hall to putting fairylights up in your garden, now is the time to go crazy with decorations to create a bit of sparkle.
Get decorating
Deck your home with fairylights and festive garlands. Arrange some dried florals for a wintery centrepiece or use fresh seasonal flowers to help make your home feel extra special.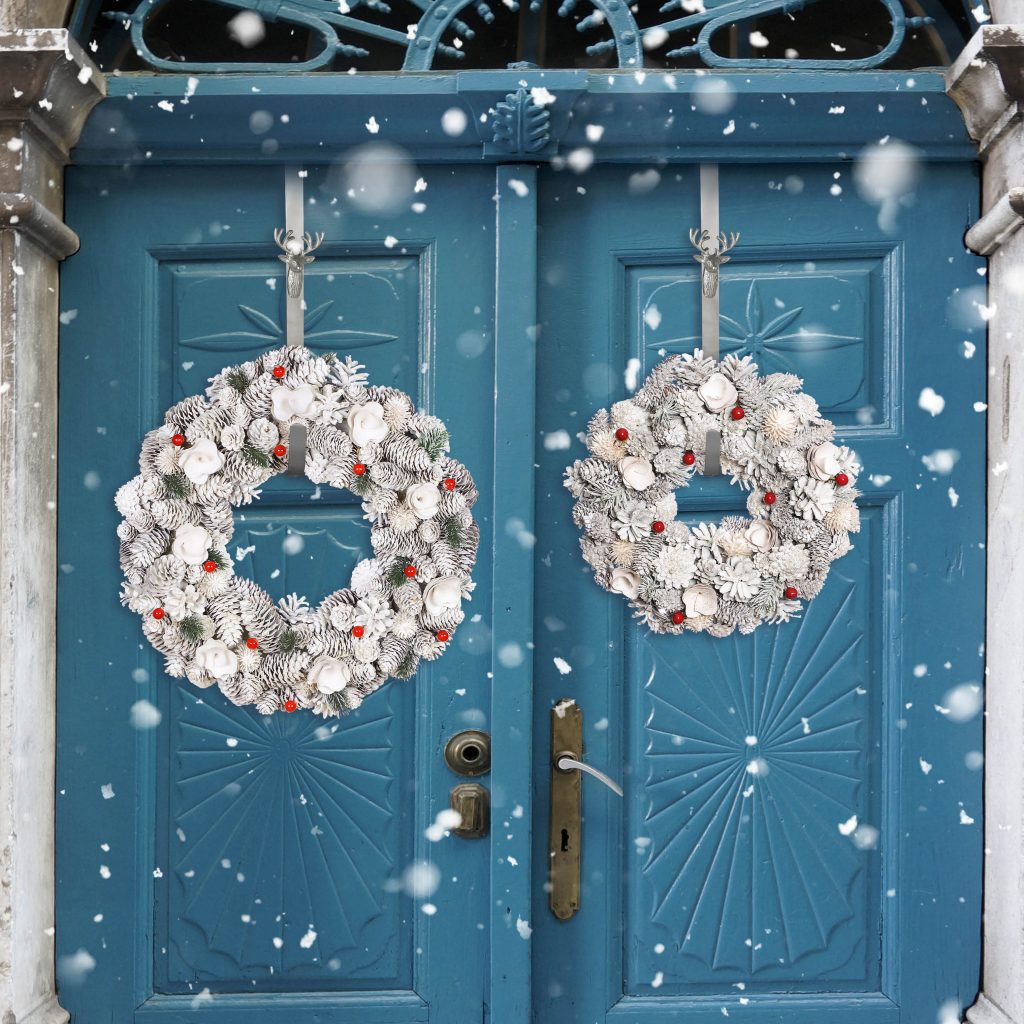 Nothing says Christmas is here more than a wreath hanging on the front door. They are all over Bath already and I love to see all the different styles – from dried pampas grass to baubles. I love to make wreaths and create tabletop centerpieces with winter greenery. I use my dog walks with Stan to find holly, ivy, old-man's beard and pine cones to make decorations for all around the house.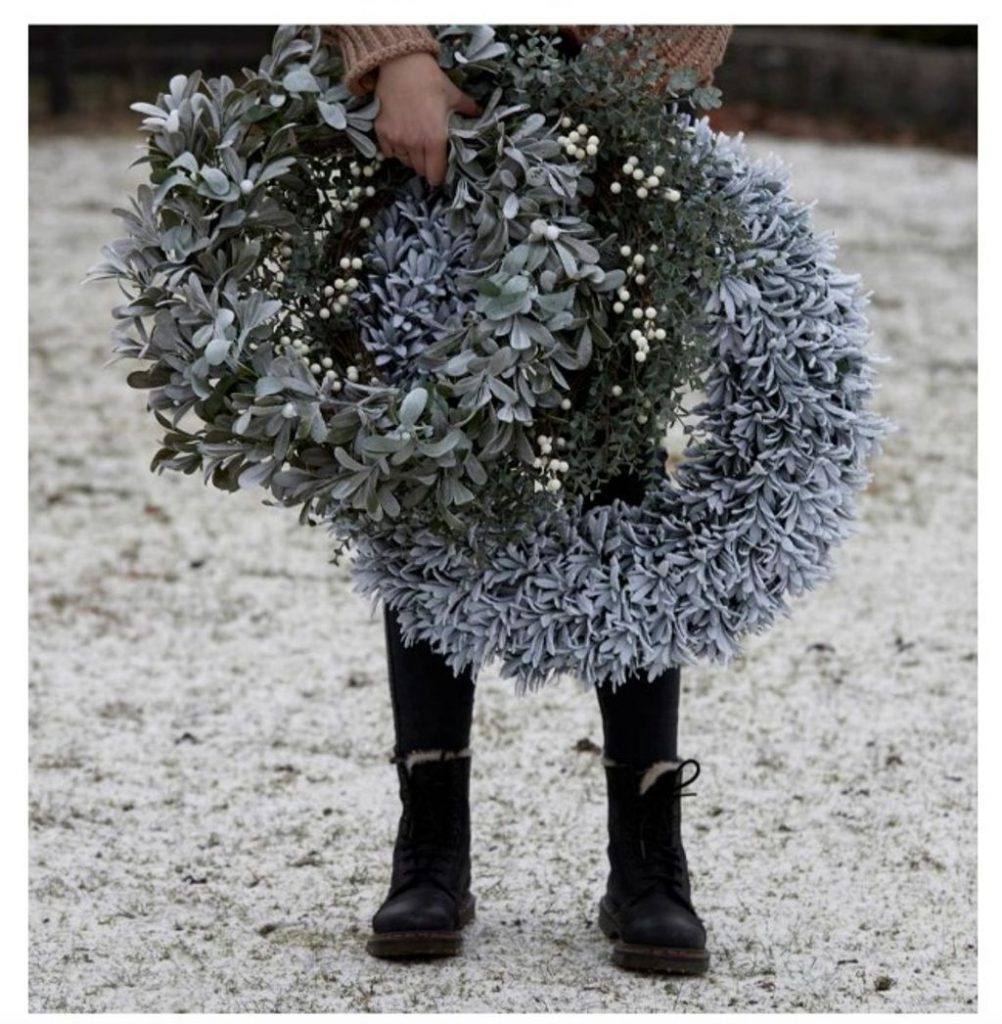 Make a welcoming entrance by decorating your hall and staircase. If you don't have time to forage, there are also lots of amazing faux garlands which create a truly striking effect when draped over a mantelpiece or wrapped around a staircase.
Use lanterns and fairy lights to create a pretty festive atmosphere. I love winding fairylights around the stairs to create a sparkling welcome every time I open the front door.
Create a festive glow
I like to use lots of candles to create a warm festive glow. In the dining room, arrange plenty of candles along your table, varying holders from chunky candlesticks to more delicate glass votives and tealights to give the space a lovely soft light. Dotting clusters of church or column candles around a room will spread out the light and warmth and add a bit of drama to your room.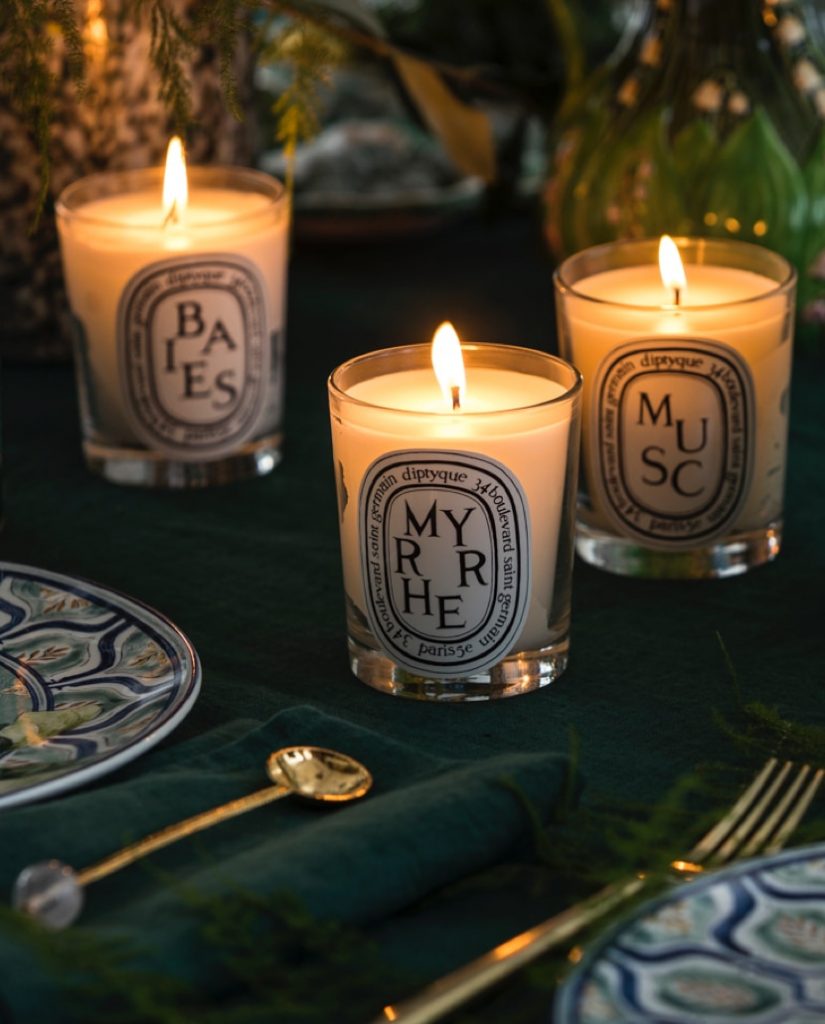 I love use scented candles to make my house smell gorgeous. Look for winter fragrances with spicy or smoky, woody scents. Think Oud, Cinnamon, Pine and Fig. My favourite candles are Baies and Feu de Bois from Diptique, with their floral and smoky notes. 
Music for the soul
I am a big music lover and my parties always involve great sounds. I link my phone to my Sonos speakers so I am always surrounded by music. A good soundtrack is essential for a fun night in so create your play list on Spotify and get your music system set up ready to stream music to any room in the house. Kitchen disco anyone?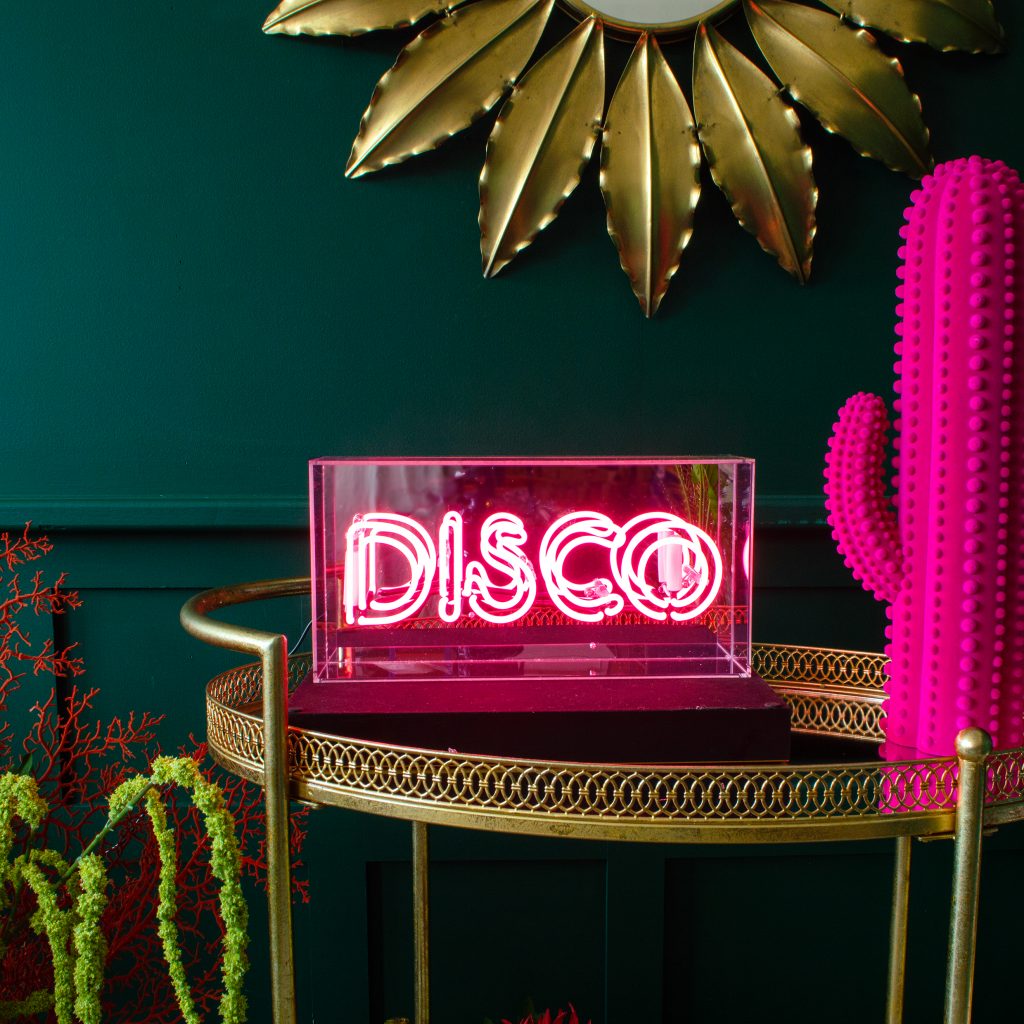 Get tablescaping
For me, Christmas is the time to pull out all the stops when dressing the dining table. I go for it with gold and silver metallics, sparkling crystal and iridescent accents. I mix silver candlesticks with coloured glass and delicate tableware and bring out my best tablecloths, placemats and napkins. I like to include a few unique tabletop items that add a bit of an unexpected twist – a big flower display or a glitzy candelabra.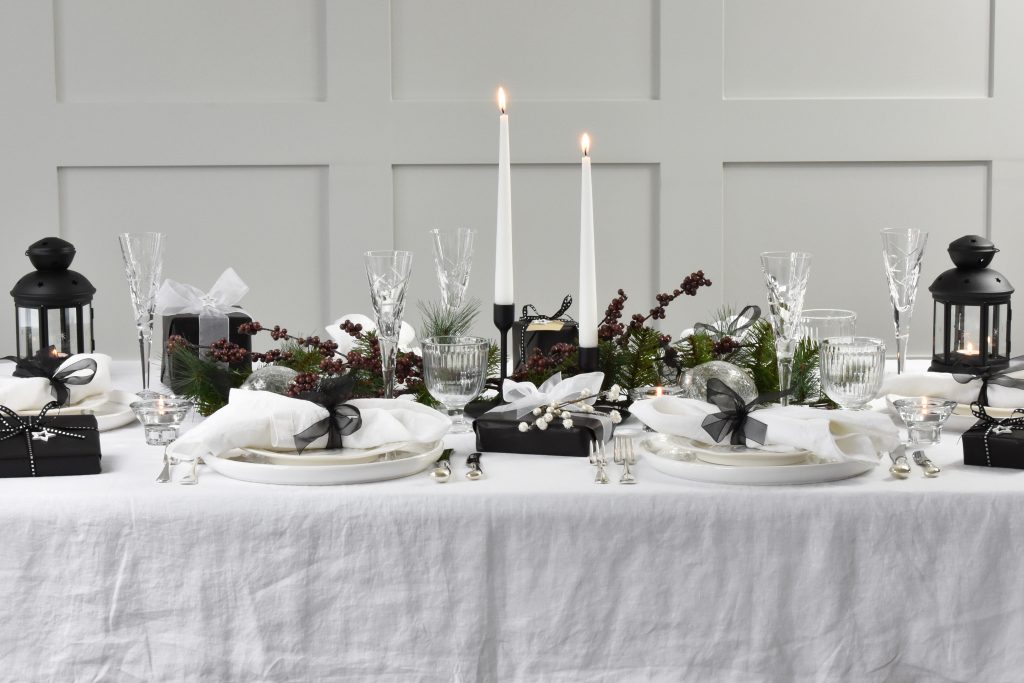 Next week I'll be looking at different styles of Christmas table, so look out for that post.
Cocktail hour
You can find vintage drinks trolleys or bar carts in flea markets (paint or spray paint them to revamp them) or there are lots of great versions on the high street from Graham & Green to Soho Home.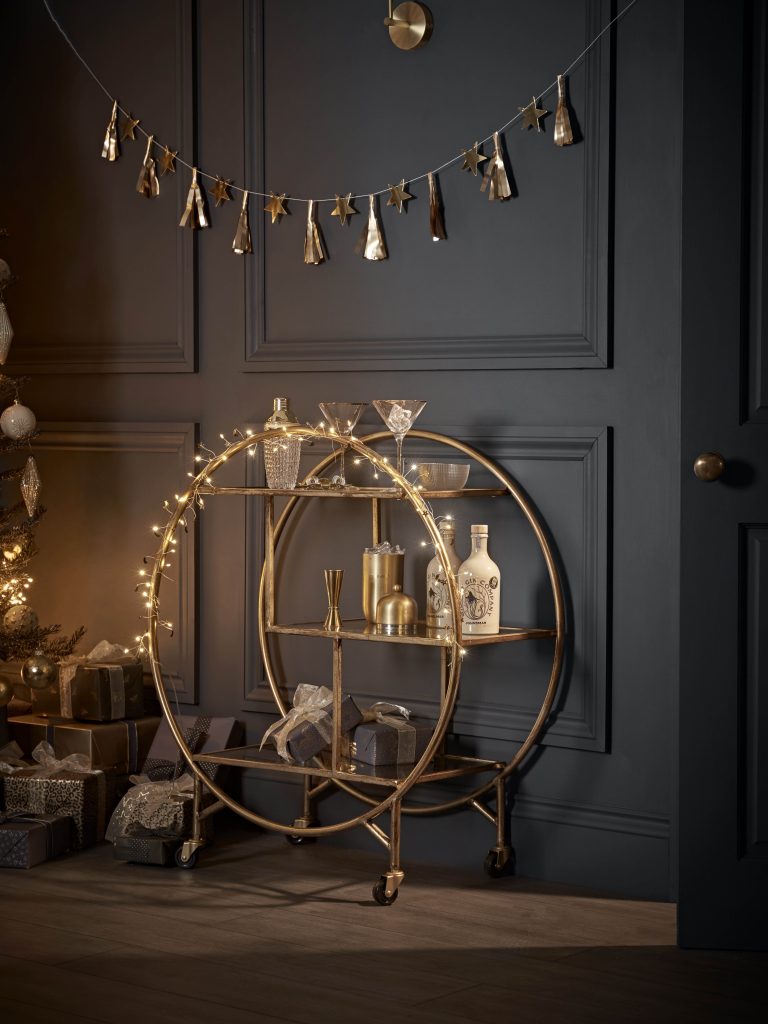 Style them up with pretty decanters and glasses ready for cocktail hour and you'll create a fabulous focal point. Decide on your look, whether that's 20s glam, 50s kitsch or 60s cool! I look for  Instagrammable bottles like Hendricks Gin and Disaronnoare for #cocktailporn. Arrange a selection of different sized glasses, from shot glasses to champagne flutes, along with your bar utensils and then choose fun accessories. Look for flowers, straws, a crystal decanter, a champagne bucket, cocktail recipe books, a cocktail shaker and fruits like lemon and limes to give your cart a touch of style. 
Party outside
Don't forget your outside space. If lockdowns have taught us anything it is to value our outside space. The most sociable kitchens link to the garden to create an indoor-outdoor entertaining space.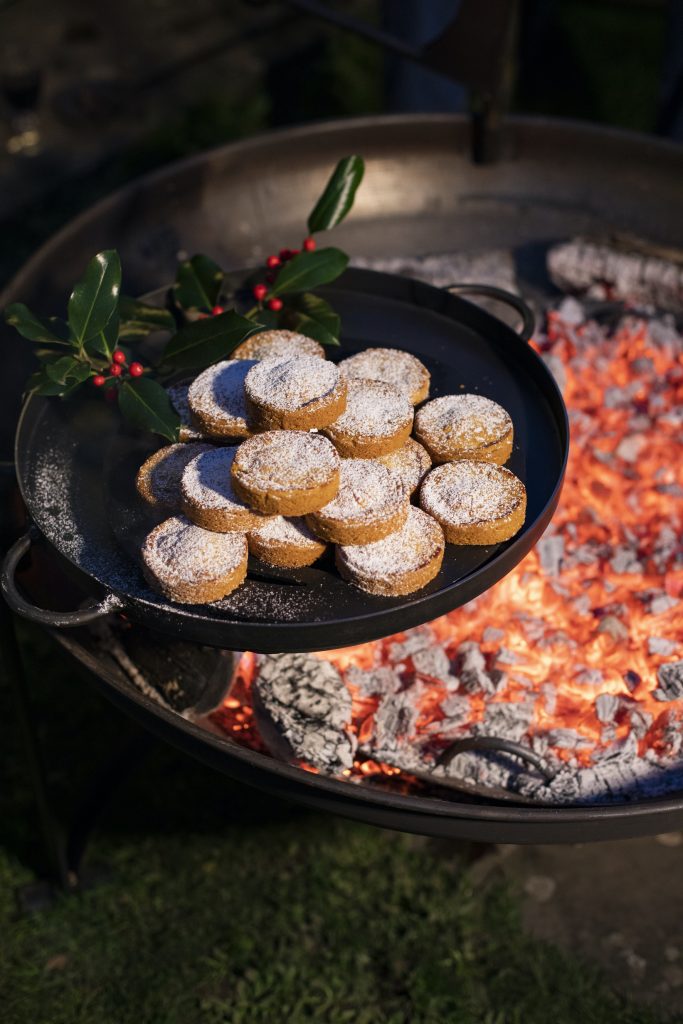 Get out the fire pit, string up some festoon lights, make some mulled wine, bake some mince pies and enjoy a night outside in the garden. Choose from hurricane lamps and lanterns for the table and solar lights for lighting up pathways.
A few simple things will make your house party-ready for the festive season. We are all ready to celebrate this year.