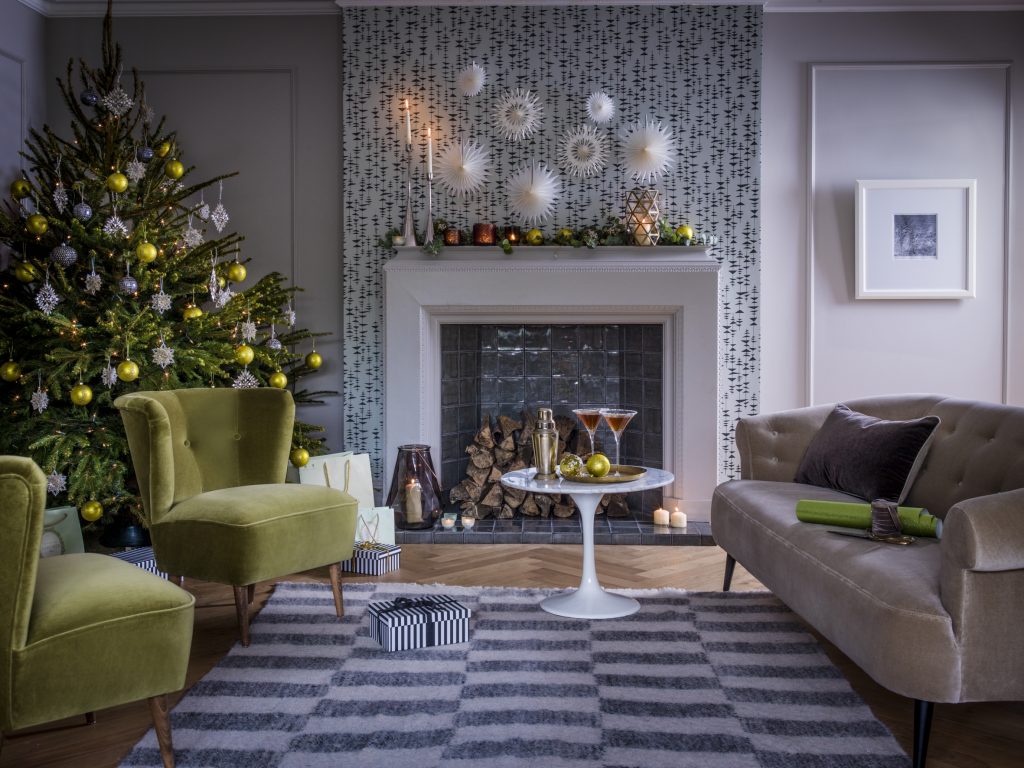 With less than four weeks until Christmas, now is the perfect time to look at the ways you can make your home pretty, cosy and guest-ready for the upcoming festivities.
This week I'll look at ways to get your home ready for guests and next week I'll look at some simple easy ways to add festive touches to your home.
Make your kitchen a super sociable space
Over Christmas, the kitchen becomes the heart of the home – it needs to be a flexible, inviting space you can use for family meals, socialising with friends, parties, drinks, cocktails and entertaining neighbours. Making a few simple changes will make your kitchen a welcoming sociable space where family and friends will enjoying hanging out. Number one for me is great seating. If you have a kitchen island, invest in some stools.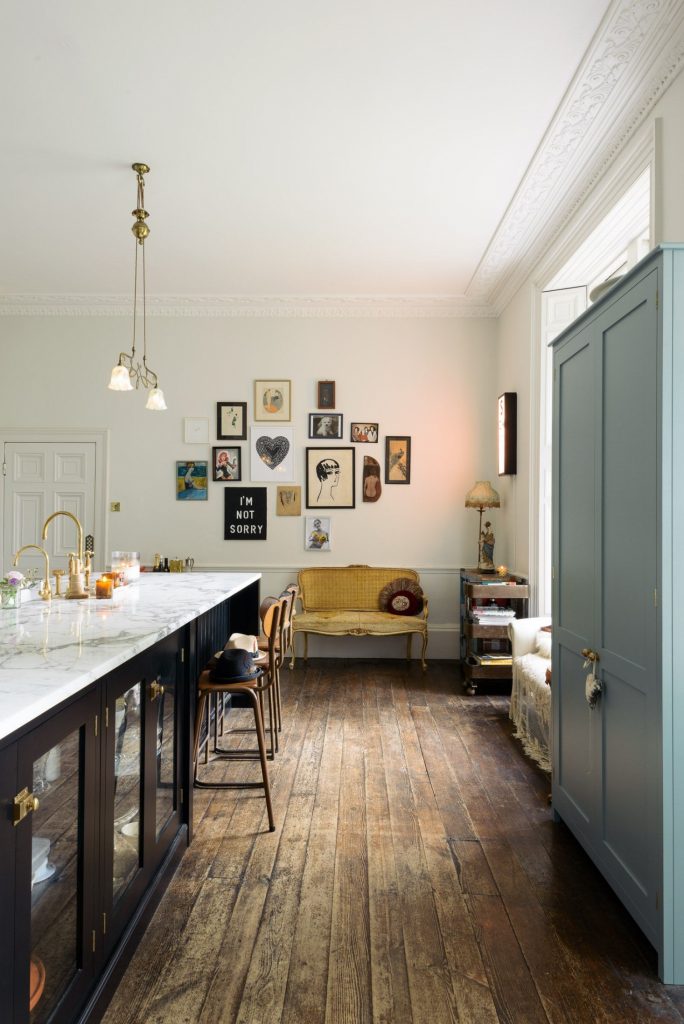 If you have space, put a sofa or a couple of small armchairs in your kitchen to create an inviting spot to relax with a pre-dinner drink. If you zone the area with a small drinks table and a stylish rug, you'll give it a softer feel than the rest of the room. In a kitchen multi-functional lighting is key. Install dimmer switches so you can soften the lighting for eating. If you have a dining table in your kitchen, think about installing pendant lights above the table that you can lower for an intimate feel.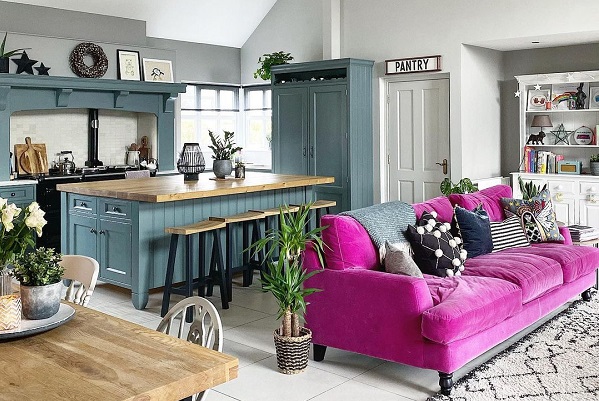 Create a welcoming living room
Most of the time our living rooms are family spaces – somewhere to watch the TV and cuddle up with the dog! The easiest way to make a room warm and welcoming for guests is to add soft furnishings.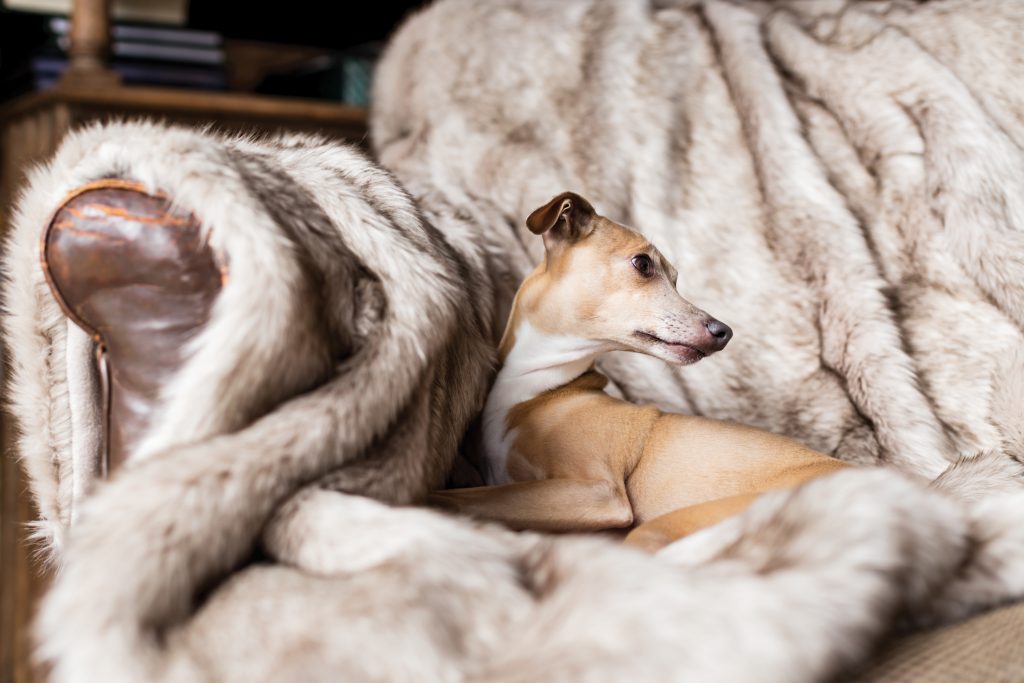 Make sure you have lots of blankets, cushions and throws and layer them up in different fabrics, textures and colours; chunky wool, fur and soft velvet are perfect for adding a festive touch. You'll create a cosy space to enjoy a family quiz or movie night.
Make sure your sofa is piled high with cushions and, if you need extra seating for visiting guests, look for big floor cushions to create extra lounging spaces. Cushions add texture to the room and are a great way of changing up the style and feel of your room. Look for jewel colours like plum, teal and mustard for a touch of winter glamour.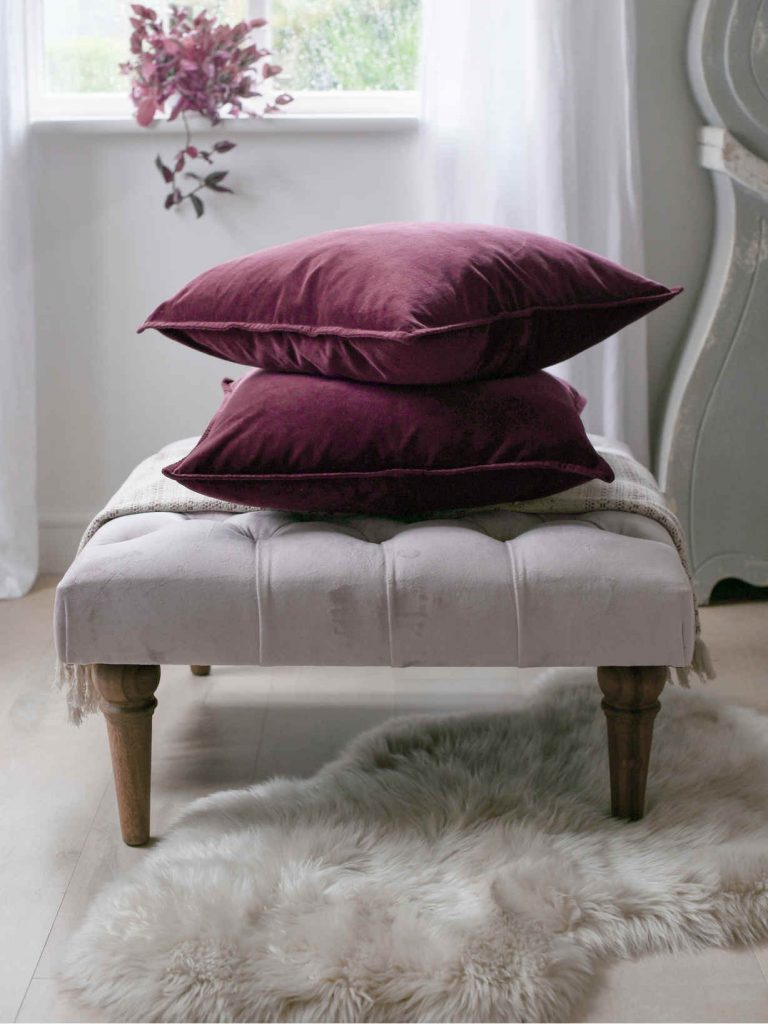 Rearrange your furniture
Get into the festive spirit by reorganising your space to make it party ready. If you have a fireplace really focus on making it a stunning focal point. Decorate it with foliage or a long wreath and add candles and fairylights for a pretty glow. If you arrange your seating around the fireplace, you'll let guests enjoy the fire's warmth while also enjoying family board games and drinks.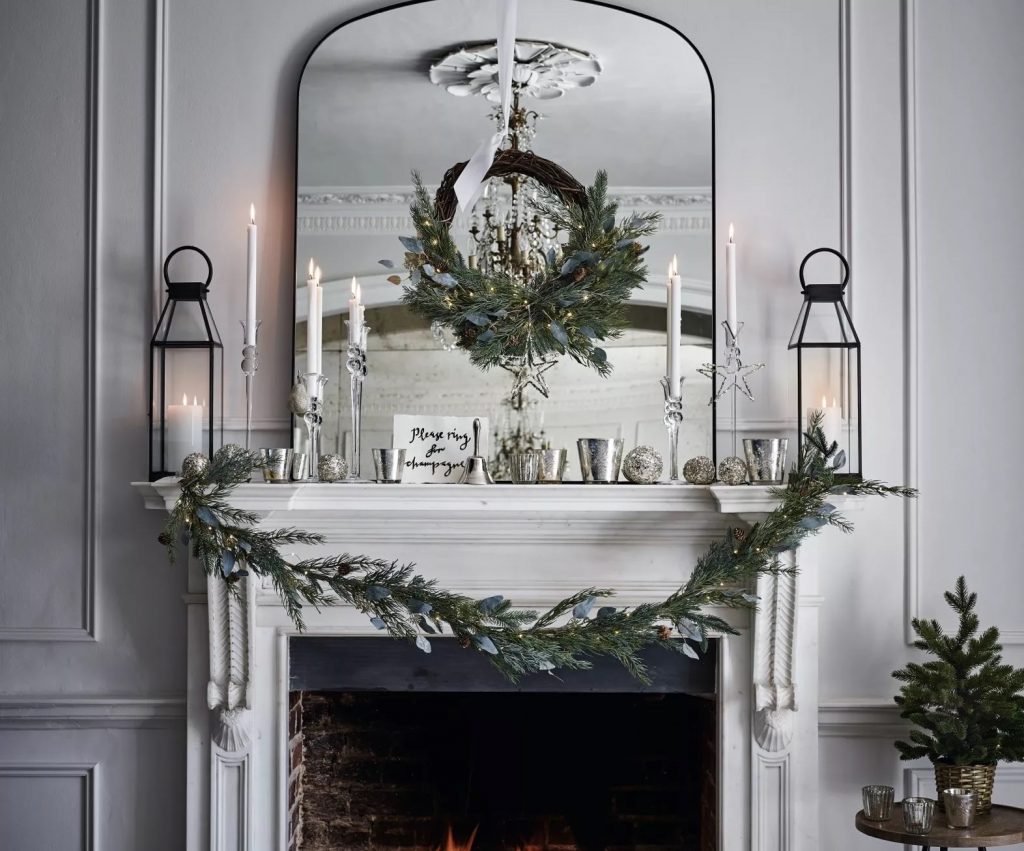 Move seats close together and away from the walls to create an intimate atmosphere and keep them away from any drafty windows and doors.  
Make a reading corner
Curling up and spending a few hours immersed in a new book is the perfect way to enjoy the Christmas break. Invest in a comfortable chair and snuggly throw and create a reading corner by a window or under a reading lamp to escape with a good book. Add a designer lamp and you've created a perfect spot for the bookworm in your family.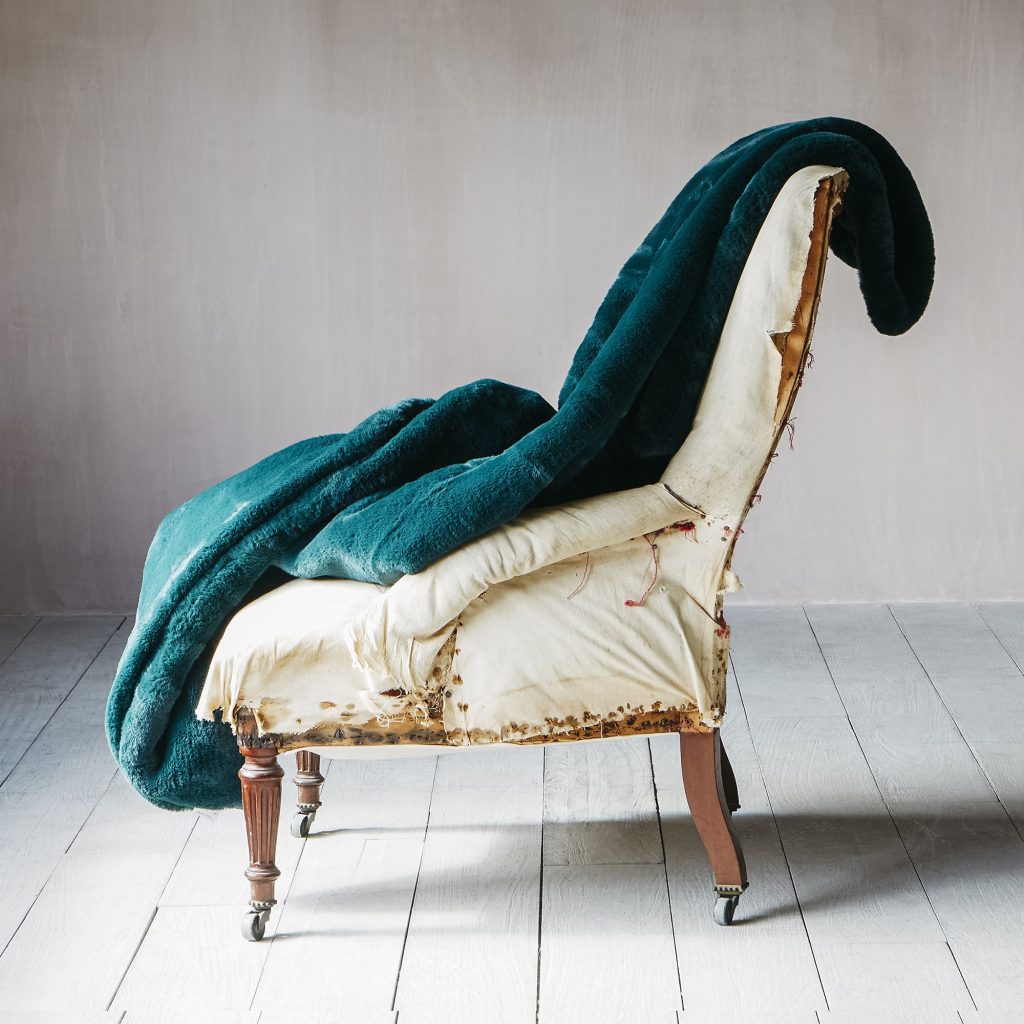 Upgrade your guest bedrooms
Before guests arrive, make sure your spare bedrooms are cosy and welcoming.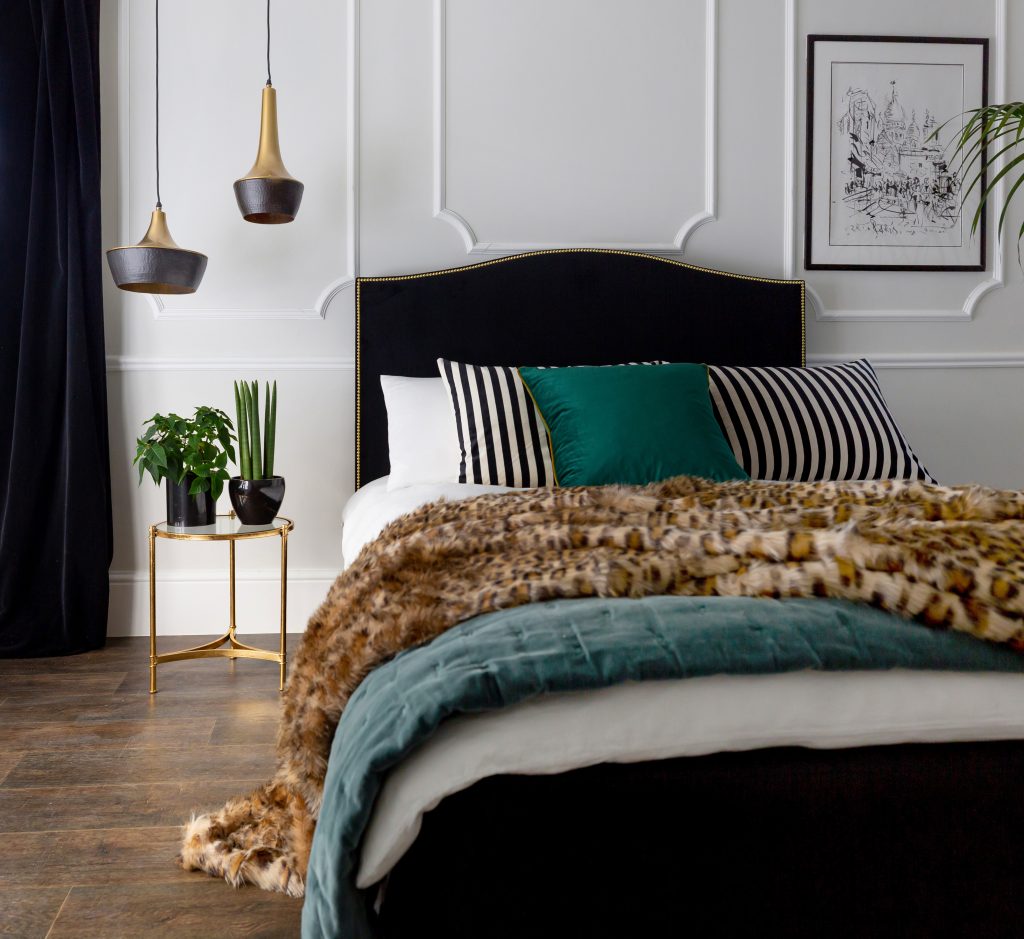 I like to dress my beds with cotton flannel, velvet flannel or Egyptian cotton sheets to give a boutique hotel feel. Layer on an extra quilt or blanket to really increase the comfort factor. If you add a basket of posh toiletries, a couple of books and a carafe and glass for water you will make it extra comfortable for visitors. I like to up the hotel vibes, by adding a couple of white bath robes and a Roberts Radio to listen to in the morning!
Create a spa-like bathroom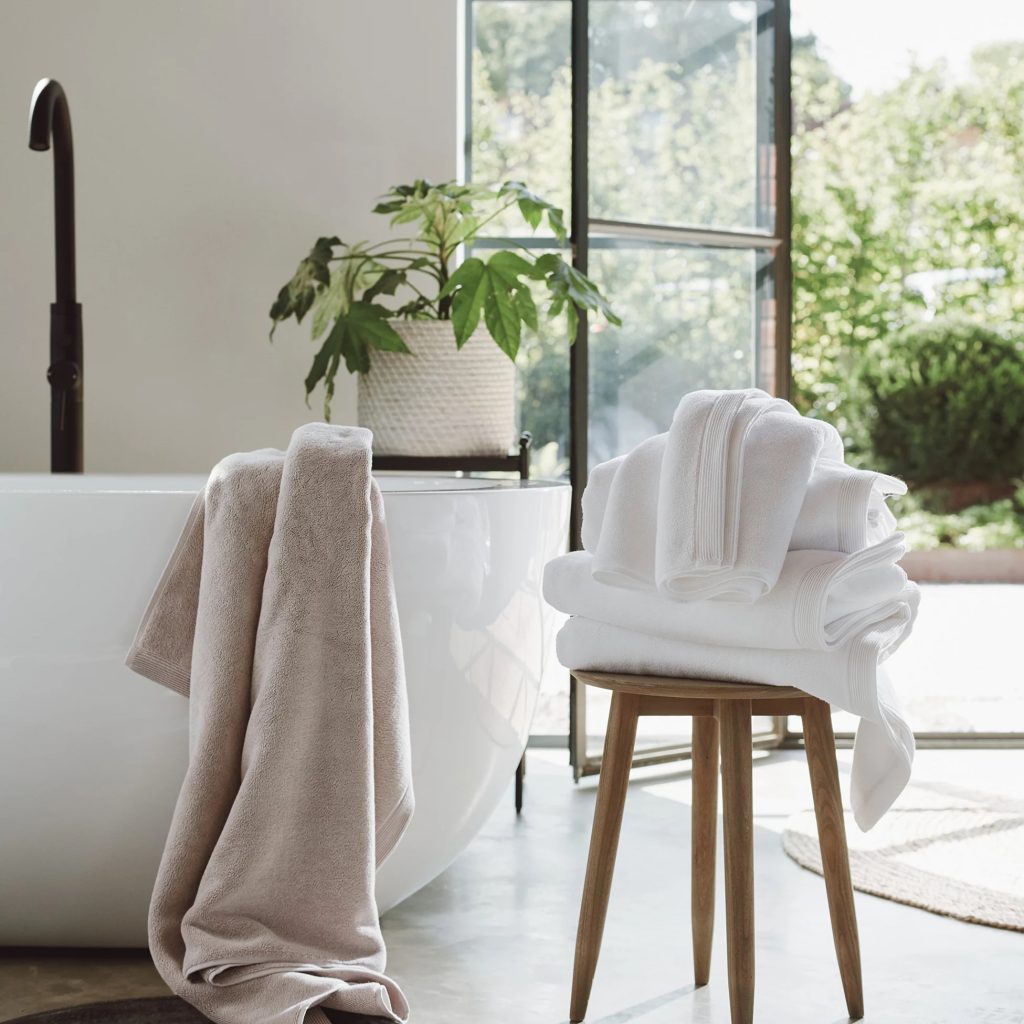 Creating a spa bathroom is all about choosing the right accessories. First, tidy everything away by using clear glass jars and wicker baskets and decant designer soaps and lotions into chic glass pumps. Fluffy white towels are often associated with spas or boutique hotels and they will work with any scheme. Scented soaps and candles set the mood when creating a bathroom spa. Choose scents like lavender, lemon or jasmine to create a calm relaxing atmosphere for your guests after a hectic day socialising.
Now your home is guest-ready, it's time to add the party touches! Read my post next week for my top festive decorating tips.