Fluffy towels, luxurious bathrobes and wonderful smelling shower gels in gorgeous bottles – there's something about a hotel bathroom that feels wonderfully decadent.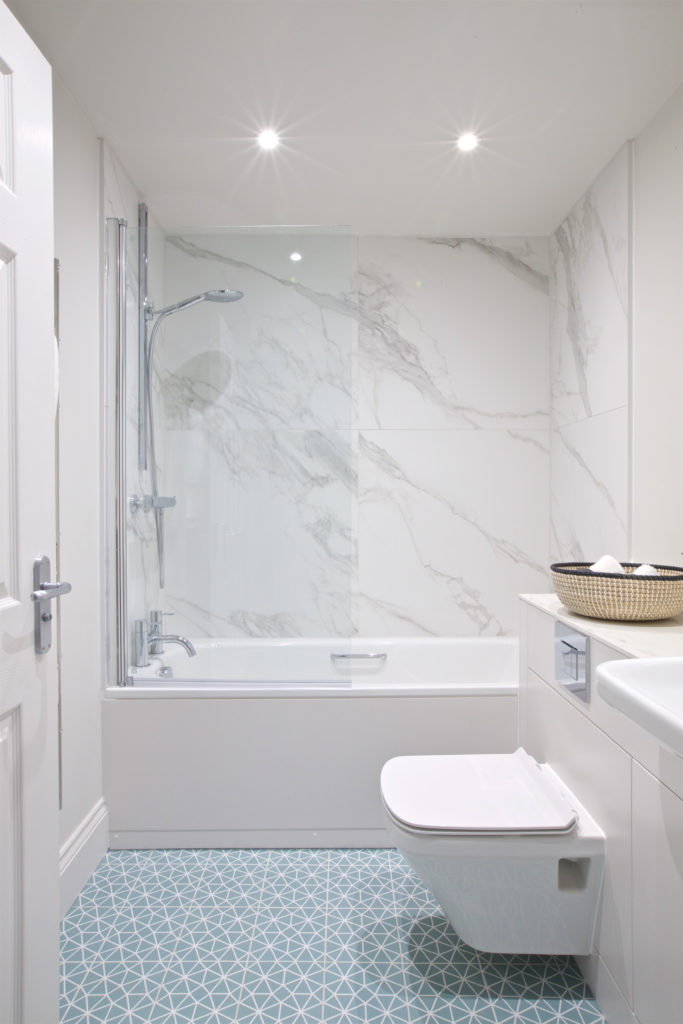 Hotel bathroom designers are experts in creating a calming experience for guests – which is why they're such a great source of inspiration for our own homes. Here are some of my favourite interior design tricks to steal from luxury hotels to make your bathroom the perfect sanctuary.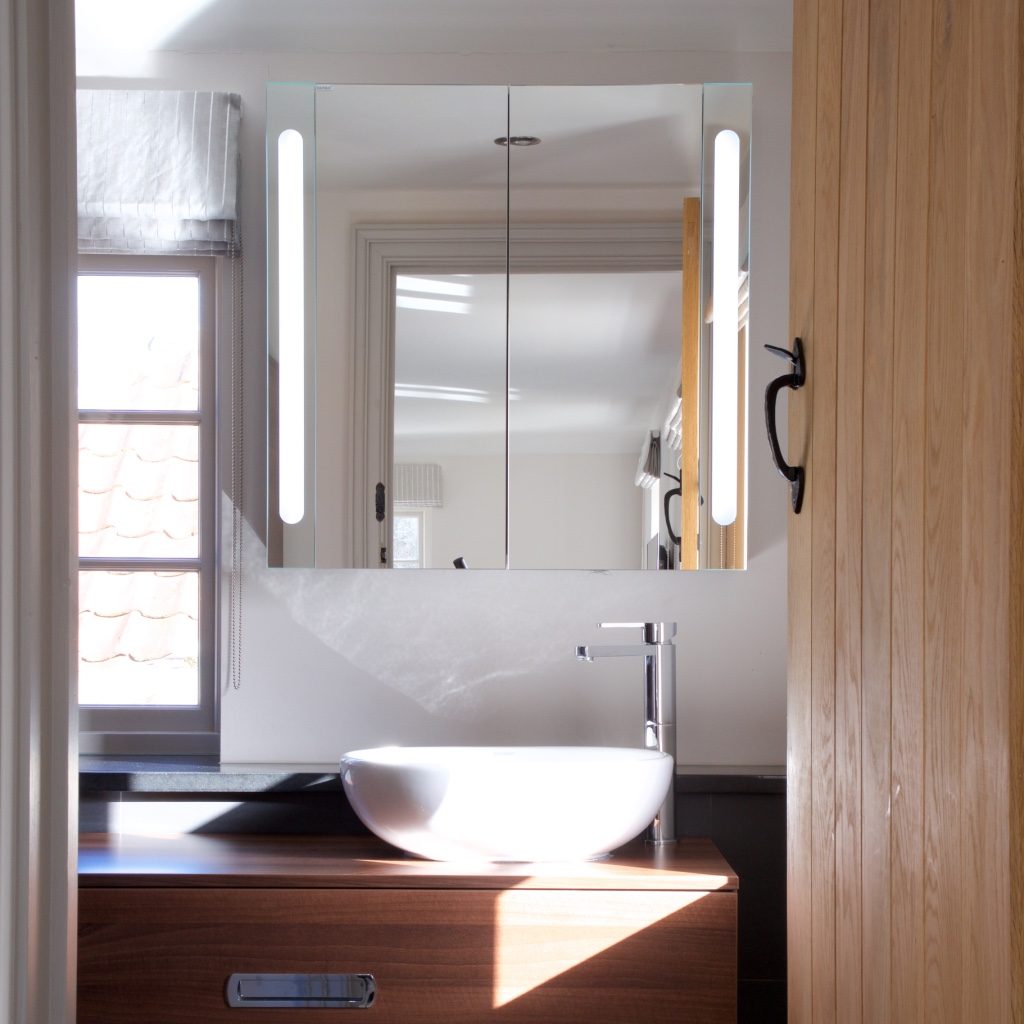 Go for gorgeous lighting
One of the easiest ways to transform your bathroom into a hotel bathroom is to revamp your lighting. Well-considered lighting will have a huge impact on the finished look of your bathroom.
As well as general overhead lighting that illuminates the whole room, you need task lighting for close up jobs like flossing your teeth and applying makeup. Light bathroom mirrors evenly on either side to limit shadows – wall lamps are stylish options – and be brave with interesting pendants and chandeliers rather than traditional downlights.
It's also important to have soft ambient lighting that you can dim to create a low-lit calm space.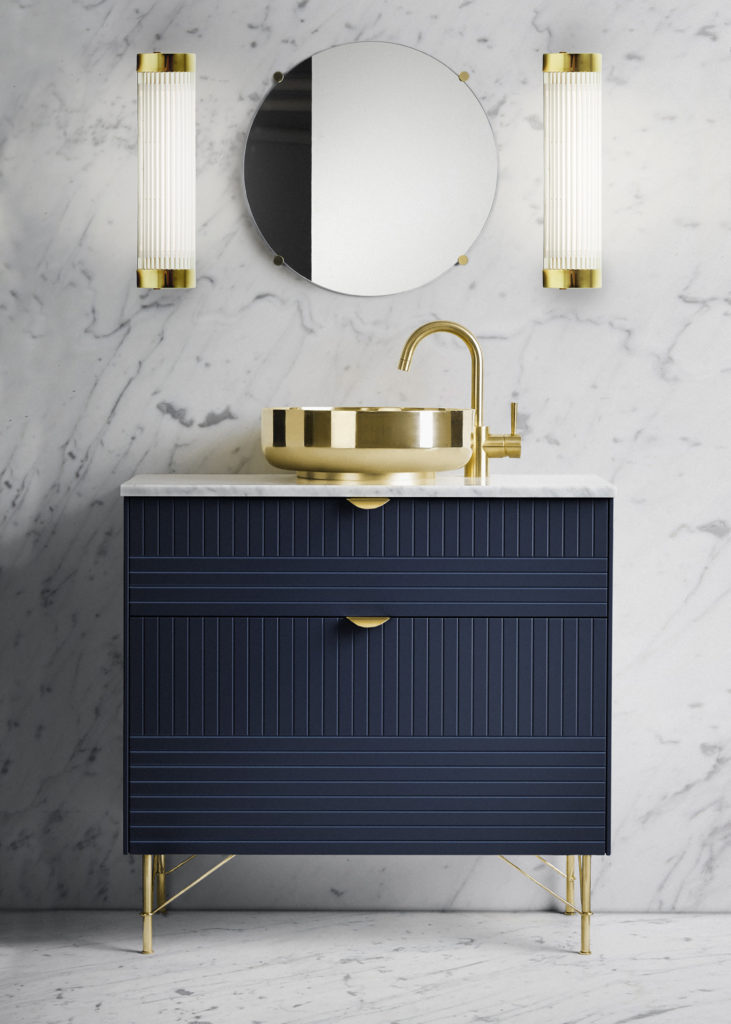 Hang a statement mirror
Big mirrors reflect light and create the illusion of a larger space. Whether you're looking to make a dramatic statement or you want something practical, there are so many designer options available.
I love oversized round mirrors with thin frames like the Patsy mirror from Habitat. It's a design classic that instantly gives every bathroom a designer look. I am also a fan of steel frame industrial mirrors to give bathrooms an urban edge. If you have a double sink, a pair of mirrors looks really chic and they are super practical for busy families.
If you have a small bathroom, think about having a mirror made to order to cover a whole wall from floor to ceiling. It will bounce light around and make the room look twice the size.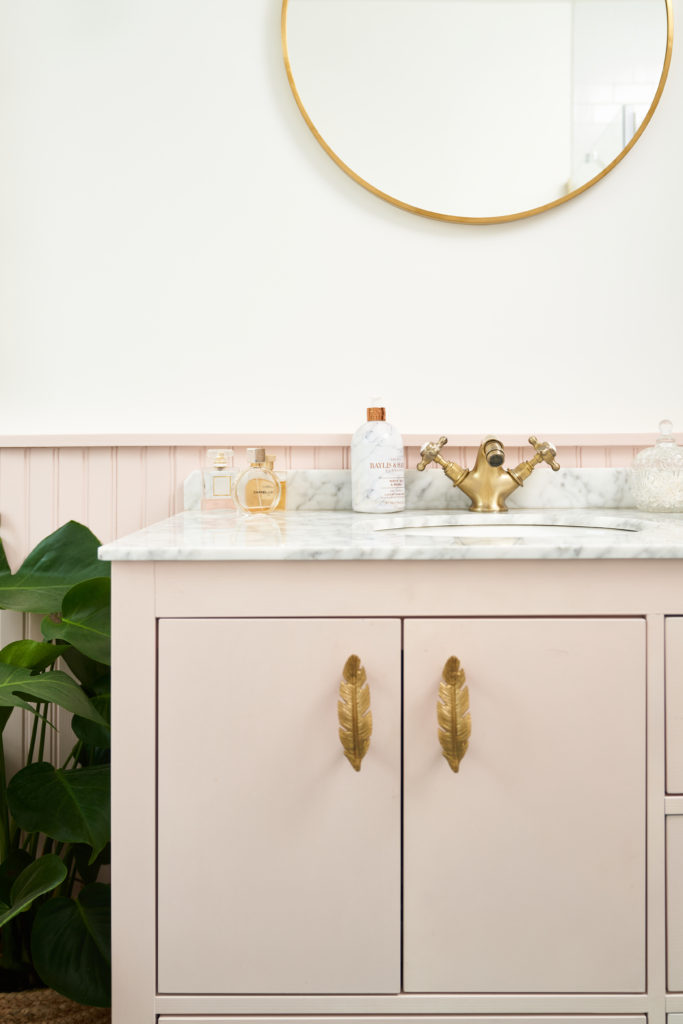 Install stylish double sinks
Double sinks are practical and luxurious and a great idea for bathrooms shared by busy couples. Double sinks are now available in a huge variety of styles to suit almost any kind of decor and there are also some clever compact designs for smaller bathrooms.
As well as looking chic, double sink vanity units let you have your own personal space for all your toiletries and the extra under sink storage allow you to keep your bathroom free of clutter.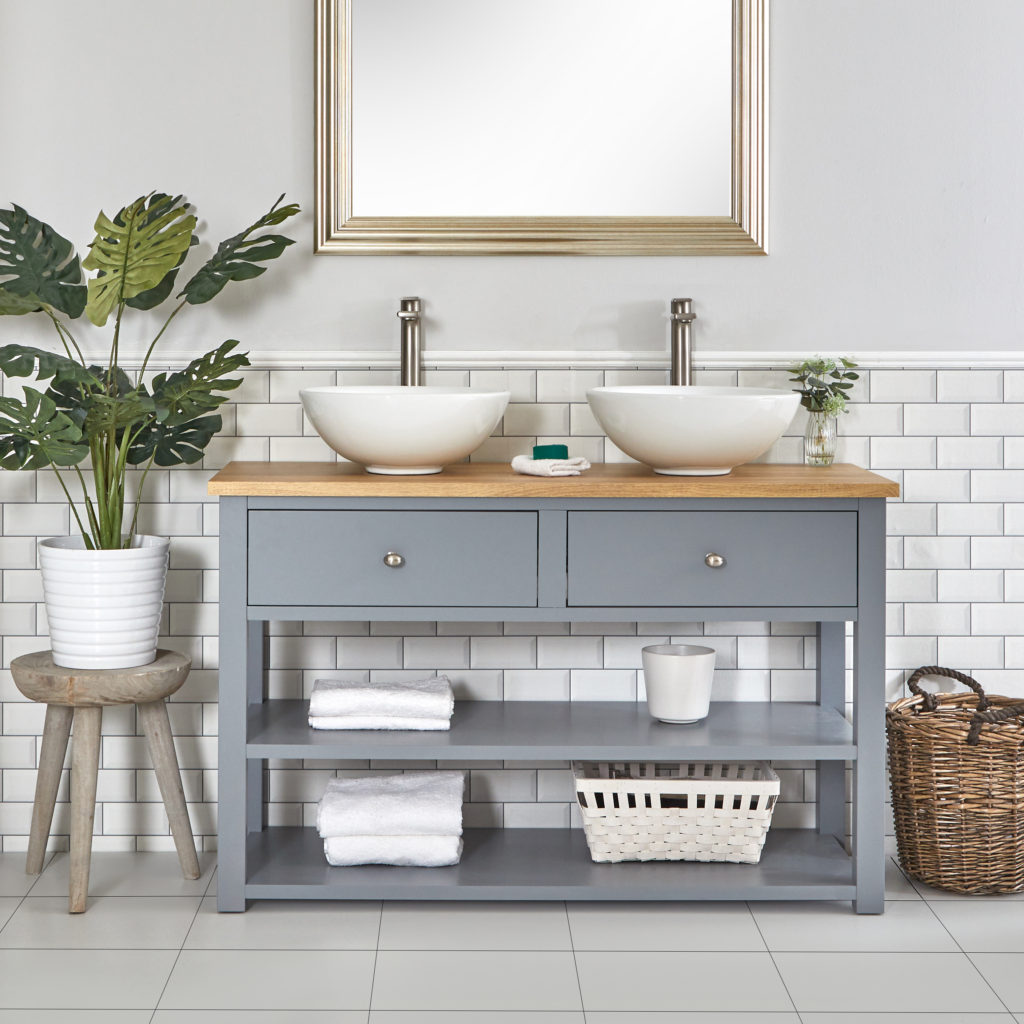 Invest in a new bath
If you already have a beautiful space that doesn't require too much design-wise, simply changing the bath can make all the difference.
There's nothing more deluxe for a bathroom than having an oversized bath or a gorgeous freestanding bathtub.
Metallic baths made from tin, nickel, or copper are a real statement piece and don't have to break the bank. A freestanding bath can make a stunning focal point in your bathroom and these days there are both traditional freestanding baths and contemporary baths available ataffordable price points. Paint the side of the bath in a strong colour to make a real statement.
Think about options like double-ended baths with taps positioned in the middle; perfect romantic baths a deux or bathing children.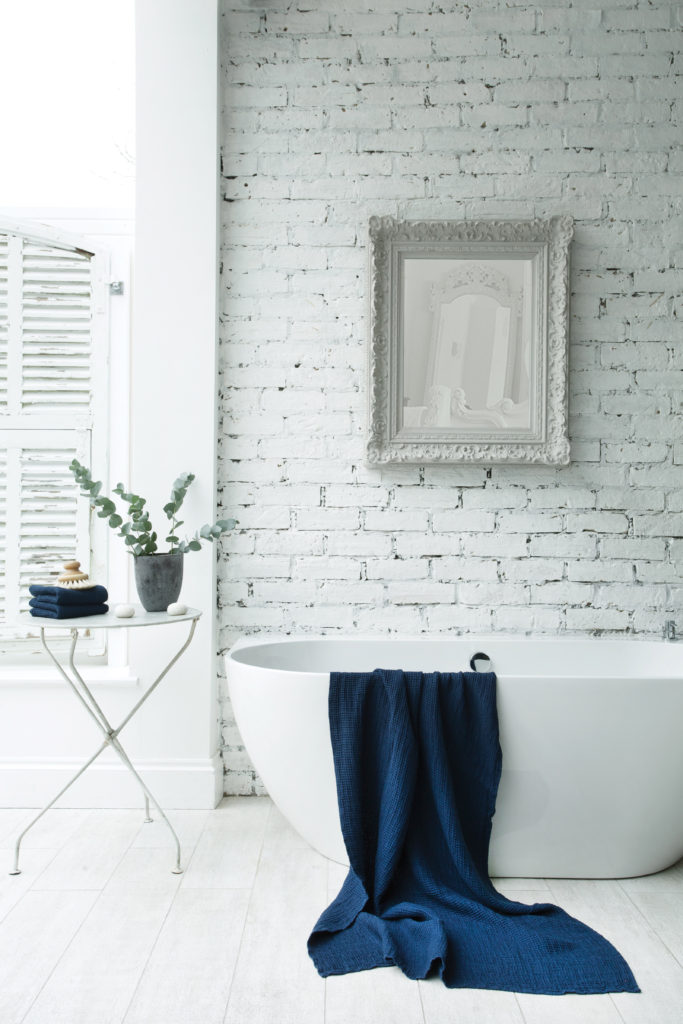 Splash out on designer tiles
The most exciting part of designing a bathroom is choosing the colour scheme and materials you are going to use. New bathroom tiles design will instantly add a new dimension to your bathroom, providing colour or pattern in your room.
Tiled bathrooms can be simple but effective. Plain white or coloured tiles look chic and sophisticated, whilst patterned tiles give a more ornate look that will add character to a plain bathroom suite. For a contemporary look, look at alternative methods of tiling. Rather than linear rows of tiles, try laying them in a chevron pattern to give your bathroom a unique look. Bold designs are hugely popular at the moment and give your bathroom instant Instagram style.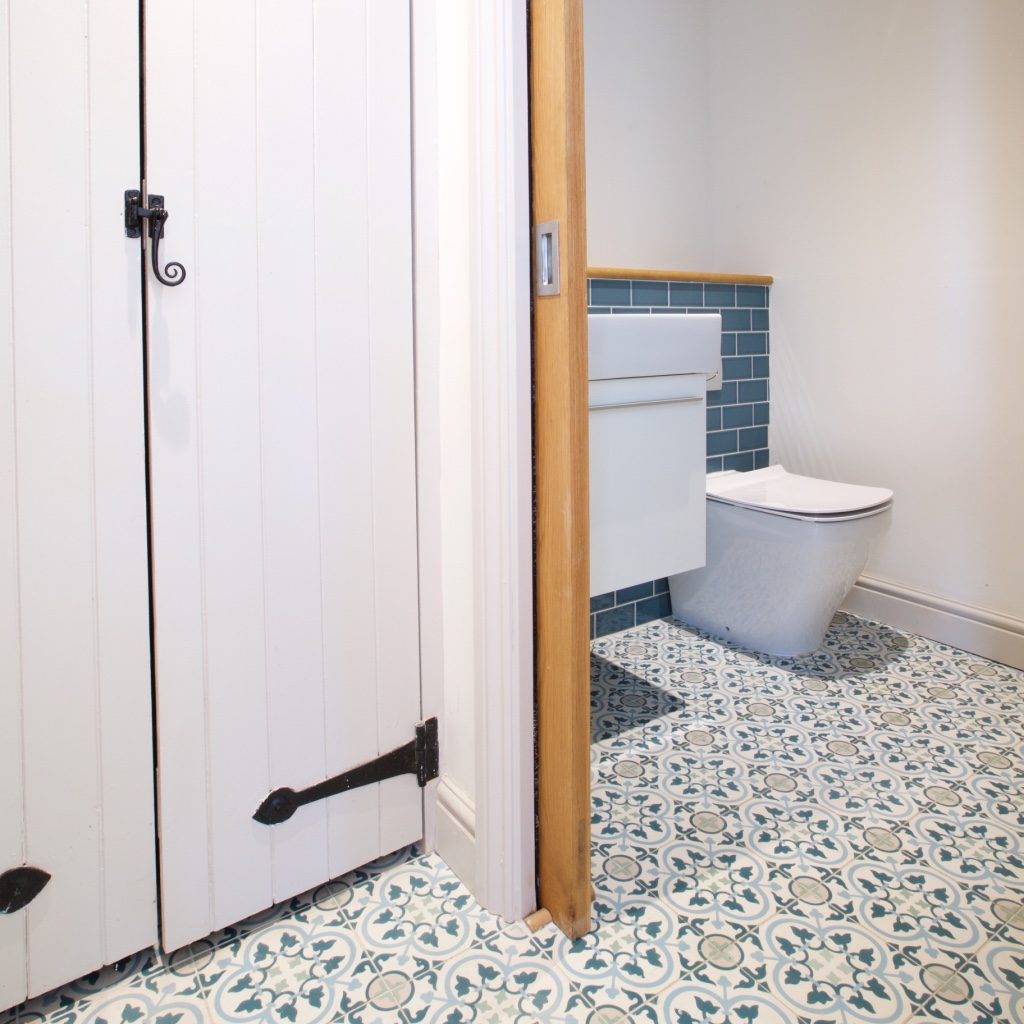 Think about taps
Taps may seem a small feature in your bathroom but can make a huge difference to the look and feel or your bathroom.
If you want an uncluttered modern look, wall-mounted taps give a simple understated look for modern appeal.
Traditional pillar taps are full of period charm. They work perfectly in Georgian and Victorian homes, but also work well in more modern industrial interiors.
Black taps and shower mixers are the height of contemporary design at the moment. Look for matt black to give a nod to monochromatic Scandi style.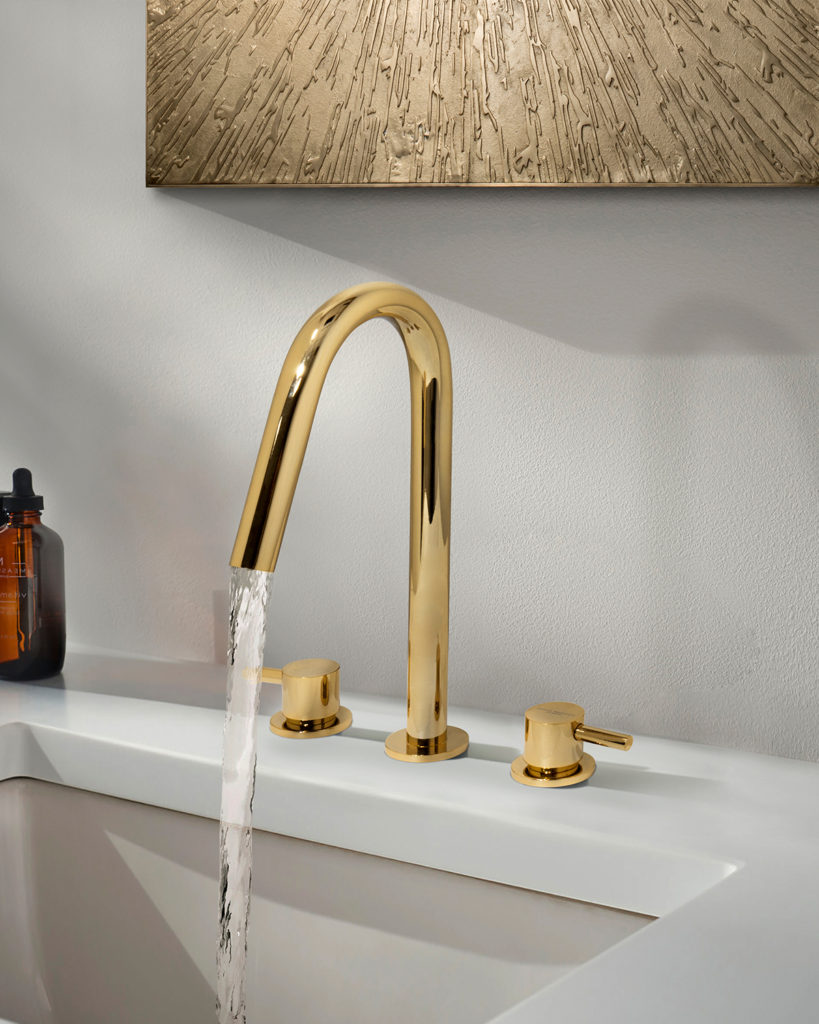 Pamper yourself with luxury towels
No hotel bathroom would be complete without thick, fluffy oversized towels. Invest in matching set of the best quality Egyptian cotton towels you can afford. Hotels often use white towels but I think soft greys and blues are more practical and add a splash of colour to your room. I am also a big fan of Turkish Hamman towels.
For an extra touch of luxury, heated towel rail to warm your towels before your bath makes all the difference.
Co-ordinate your products to create a sophisticated look. Display luxury hand wash and shower gels in dark packaging like Aesop or Cowshed for hotel chic.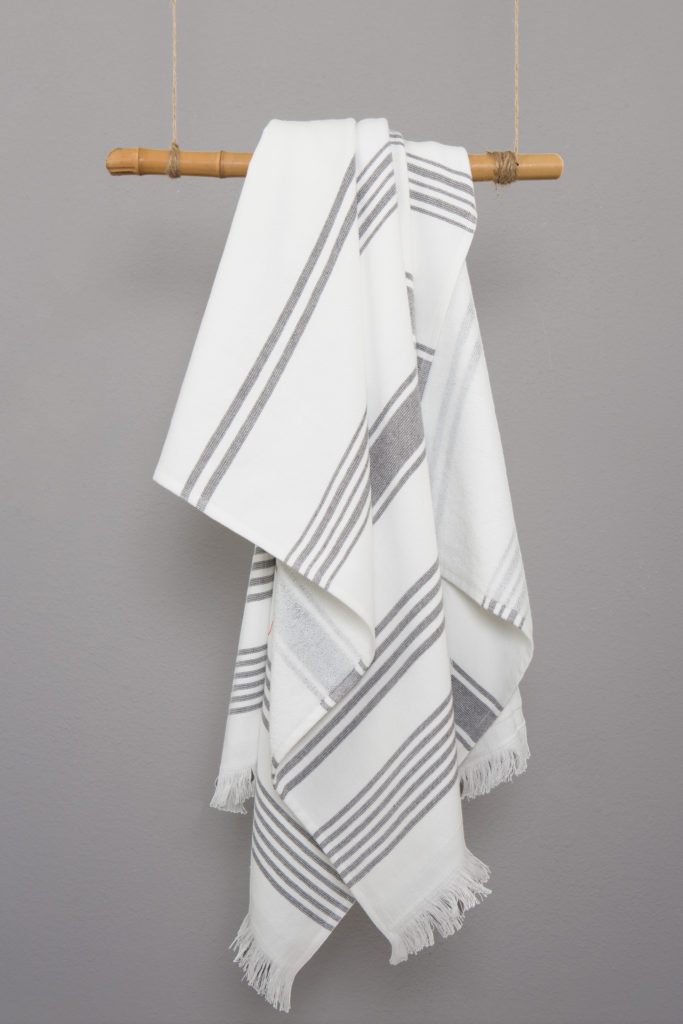 Hide the clutter
You don't want to look at half empty shampoo bottles and toothpaste tubes when you are enjoying a candle-lit soak in the bath.
For a space that's beautiful and functional, house your towels and toiletries in fitted cabinets near the sink or loo. Designer medicine cabinets that incorporate lighting, electrical outlets, and mirrors are also great storage solutions for elegant simplicity.
You can use interesting storage ideas like mid-century sideboards, French laundry chests and vintage factory cabinets, but planning is key. A bathroom is a practical space that's used frequently and has to be kept clean and cope with humidity and moisture.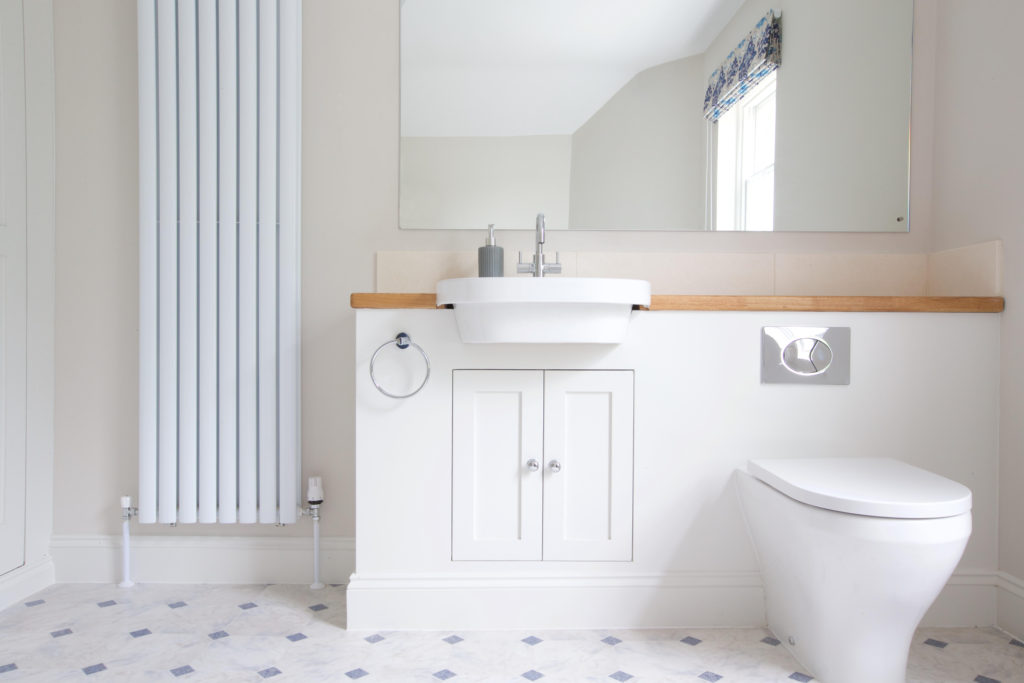 Upgrade your shower
Hotel bathrooms often have powerful showers that create that spa like feel. Upgrading your shower can transform your bathroom.
An over-the-bath shower or one situated in separate enclosure is best for busy family life. In smaller en suites, a shower will fit where a bath won't. Decide if you want exposed or concealed pipes and if you want different showerheads.
If you don't want to change your shower, simply replacing your existing showerhead with a rainfall attachment will transform it into a boutique hotel experience.
If contemporary minimalism is your idea of luxury, think about adding a wet room for a streamlined and fuss-free bathroom. You can experiment with interesting materials like cement if you love the industrial look.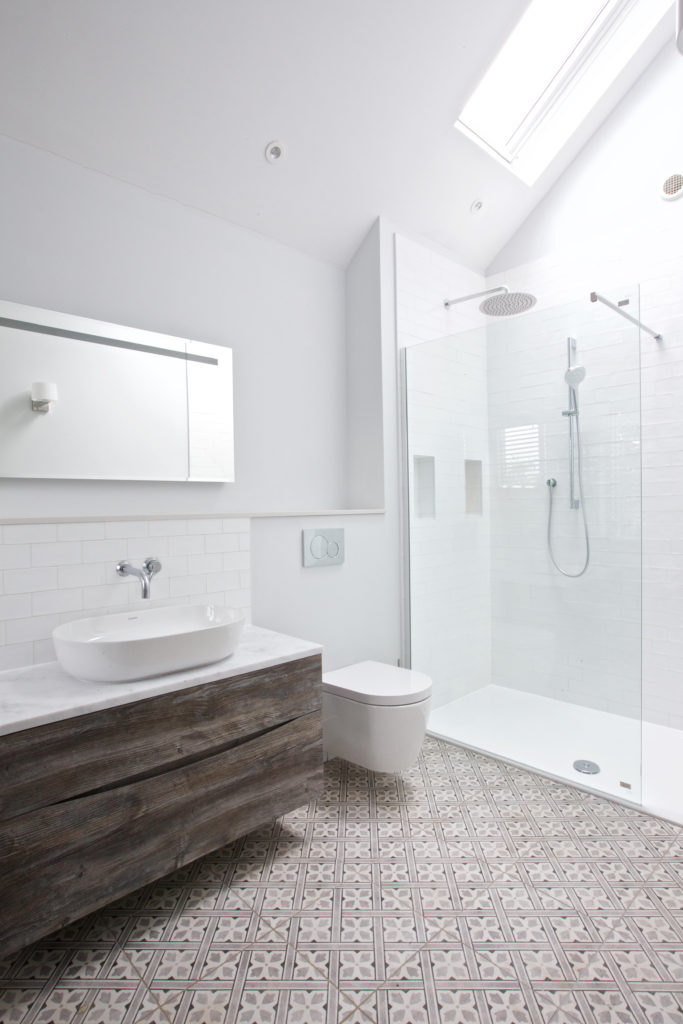 It has never been easier to create a glamorous expensive-looking designer bathroom. I have a wealth of clever designer touches to elevate your bathroom from functional to fabulous, from how to work colour into your scheme, to window treatments to create maximum impact.