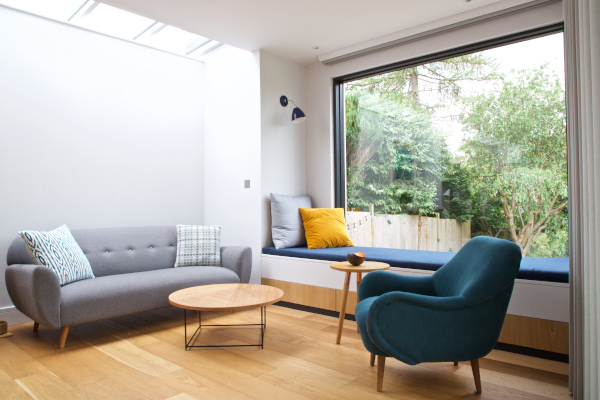 Image copyright Clair Strong Interior Design
Buying a sofa is a big deal. There are so many things to consider; aesthetics, material choice, frame, cushion filling – that you're overwhelmed before you even get to the retailer. And choosing the retailer is a whole ordeal in itself. Do you shop in person or online? Do you go with a big established company or a niche furniture maker? Are IKEA sofas any good? There's a lot to figure out before you shell out.
I've bought a few sofas in my time and I've learnt what makes for a long-lasting couch. Here, I share my tips for buying a sofa you'll love for years.
Choose a Hardwood Frame
A hardwood frame is the strongest and sturdiest choice for a sofa. Avoid frames made from chipboard, soft woods or metal as these will eventually warp or crack.
It may seem like overkill but you must also consider the joints. A sofa frame held together with glue and screws or staples just won't hold up over time. Ideally you want to see traditional joints with wooden dowels and metal corner brackets for extra security.
Think About Filling
The softest, plumpest sofa filling is also the most expensive and the most high-maintenance. 100% down-filled cushions are luxurious and comfortable, but they require a lot of plumping. To lower the cost, you can opt for seat cushions in a down and feather mix or a high resiliency foam core wrapped in a layer of feather. Avoid foam alone for seat cushions. Low-density foam loses its shape very quickly, while high-density foam is hard and uncomfortable.
For the back cushions choose feather and down or feather and polyester fibre. Polyester fibre alone will flatten very quickly.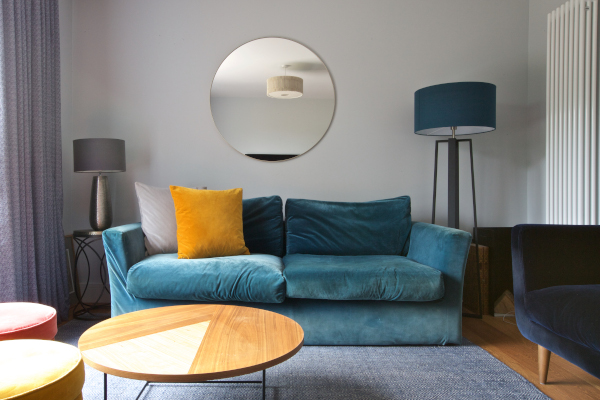 Image copyright Clair Strong Interior Design
Choose Tough Textiles
Now we're onto the part of the sofa that will see the most visible wear and tear. Don't be tempted by looks alone – a good looking fabric may quickly look terrible if it's not durable.
Natural fabrics like cotton, wool and leather are supremely tough. Choose a higher thread count where appropriate as this means a tighter weave and more durability.
Cotton velvet can also be an excellent choice – its flat weave makes it impervious to piles and snags and pet hair tends to brush straight off it. However, velvet can be difficult to clean and may be prone to staining.
Synthetic fabrics can be very practical, especially polyester velvets (also known as 'clever velvet') which are usually fade resistant and much easier to clean than cotton velvet.
Try Before You Buy
There are so many online sofa retailers that it can be tempting to avoid the showrooms altogether. However, you can't test the comfort, feel the fabric or inspect the frame and springs if you buy online.
If you can get to a bricks and mortar store, I strongly recommend it. If you can't, buy from an online retailer with a great return's policy.
I hope these tips help make your next sofa buying mission a little easier. If you have any of your own tips, feel free to share them in the comments below.