What's better than a thoughtful and stylish Christmas gift? A thoughtful and stylish Christmas gift that gives back!
Today I'm sharing a small selection of my favourite charitable products and companies in the world of interior design. These gifts are guaranteed to be loved by the receiver but they also benefit those less fortunate, which is what Christmas is all about!
This is by no means an exhaustive list, but I hope it will provide you with plenty of inspiration to find even more charitable gifts this year.
Small Teal Stoneware Bowl, £16 each, Aerende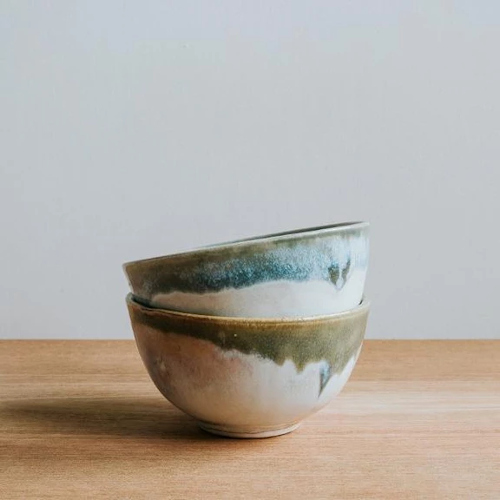 These beautiful bowls are handmade in the UK by people facing social challenges. Aerende is a non-profit organisation, founded in 2016 by Emily Mathieson. The organisation provides a reliable source of meaningful work and income to their makers by working directly with the charities and social enterprises that support them. Aerende's entire collection features beautiful, useful objects for the home, so even if these bowls aren't exactly what you're looking for, you're sure to find something that is!
Walter Centrepiece, £70, Ishkar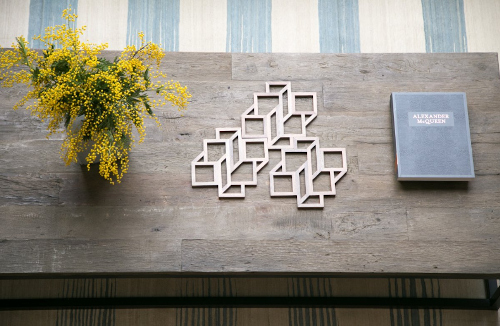 Ishkar is an online concept store selling a wide range of beautiful goods. They work only with craftspeople in war-torn countries, paying a fair wage to ensure high-end craft thrives and ancient skills survive. The geometric table centrepiece pictured above is made for Ishkar by Mostafa, a craftsman based in Afghanistan. It's beautiful and functional, because plates and dishes can be set upon it. The design is modular so you can buy multiples and create a unique centrepiece every time you host. To see Ishkar's full range of products, click here.
Peony & Moss Charity Candle, £48, Jo Malone
Peony & Moss Candle, Jo Malone
A Jo Malone candle always goes down well with lovers of luxurious scent. This special peony and moss charity candle smells good, looks good and does good. Approximately75% of the RRP from each candle sold is donated to charities that support individuals and families with mental health problems. Jo Malone charity candles tend to sell out quickly, so if you know someone who would love this gift, buy soon!
For more charitable gifts be sure to check out The Soap Co, Oxfam and Badala. Have suggestions of your own? Share them in the comments below!