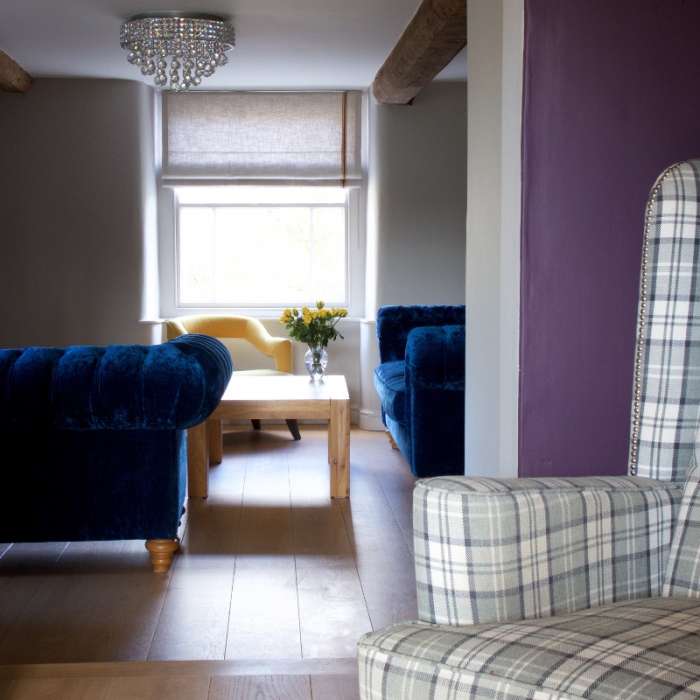 Image: Clair Strong Interior Design
Christmas can be expensive. With food, drink, gifts and decorations, it's easy to get carried away. This year, I've made a vow to spend less and enjoy more. After all 'tis the season to be jolly, not broke.
Fortunately, there are lots of inexpensive ways to fully embrace the spirit of Christmas. This is my guide to stylish Christmas decorating on a budget.
Borrow From Nature
Some of the most impressive or beautiful pieces of Christmas decor come from the great outdoors. And it's free. Head out into the woods to collect a selection of boughs, berries and leaves and make your own wreaths and festive displays.
Think branches wrapped with string lights, holly wrapped around pillar candles, vases of herbs and flowers from the garden, mistletoe hanging in doorways… the list goes on.
Thrift Store Finds
For unique or one-off Christmas decorations try charity shops and thrift stores. They'll be cheap and you'll be providing a charity with much needed funds in the run-up to Christmas. I've found some real gems whilst thrifting, including beautiful vintage glass baubles and fairy lights in perfect working order for a fraction of the price they'd cost new.
Hit the shops early in the morning as you'll have first pick of new stock, and be prepared to rummage. If you can't get out to charity shops, bring them to you: many charities are now selling on eBay so there's really no excuse.
Hit the High Street
High street stores like Marks & Spencer, John Lewis and Debenhams have always been a Christmas fail-safe, selling classic decorations at a fairly affordable price.
For even more budget-friendly pieces, look no further than IKEA, H&M (mainly online) and Paperchase. IKEA offer minimalist, Scandi-inspired pieces for mere pennies, like these chic black baubles which are £3 for a set of 3. H&M's selection is trendy and quirky, and they offer everything from festive cushion covers to hanging ornaments and Santa plates. Finally, for almost meme-like whimsy, Paperchase have it all, including merry flamingos, psychedelic mini trees and Mexican wrestler hanging decorations.