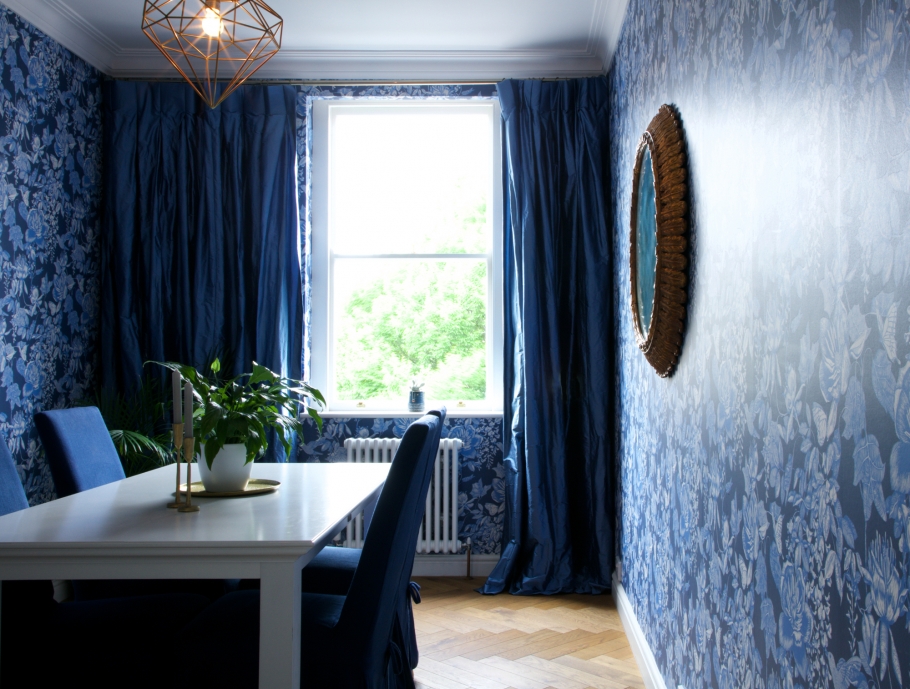 Image: Clair Strong Interior Design
It dawned on me today that I've never written about dining room interior design. I've covered pretty much every other room in the house; the bedroom, home office, living room, and the library, but never the dining room.
I feel as though that might be a bit of a metaphor for real life. I often see homes where every room except the dining room is carefully thought out and perfectly styled. I understand. It can be a difficult space to design, especially if you only use it sporadically.
Well just in time for the season of entertaining, I'm going to show you how to give your dining room the same wow factor as the rest of your home. And who knows? It may even inspire you to use it more often!
Indulge in Luxury
Where better to create luxurious drama than a room designed purely for entertaining? You can achieve this even if your dining 'room' is actually part of the kitchen. It's all about creating a distinct area in which to eat, drink and be merry.
Luxurious materials like metals, rich textiles (faux fur, wool, linen) and chunky, solid wood are a great starting point. Think upholstered dining chairs around a big rustic table with ultra-modern metal pendant lights hanging above.
Go Big
Make a statement with one large piece of art rather than several smaller pieces. Whether a cool reclaimed sculpture in the corner or a large three-dimensional piece on the wall – opt for something out of the ordinary to really take guests' breath away. Light up carnival lights are very popular at the moment and give the room a festive vibe.
A Striking Centrepiece
A completely bare table is terribly uninviting. It may not be practical to keep the table set with plates and cutlery but a centrepiece takes up little space and is a simple way to dress the table. I always like a trio of candles – in interesting holders – ready to be lit for instant atmosphere. Flower arrangements are also lovely, but will need frequent changing.
Add a Bar Cart
If you really want to impress your guests, keep a well-stocked bar cart. An elegant cart or cabinet doesn't just look good, it really helps to get the party started and will ensure your friends linger. A selection of vintage glass decanters looks very chic, while mismatching glassware and quirky accessories add a touch of fun.