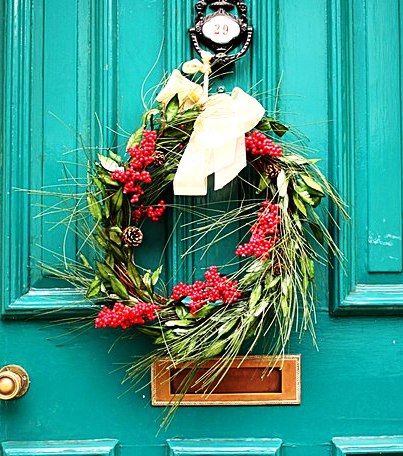 By Richard Croft, CC BY-SA 2.0
If you have a spare afternoon in the run-up to the festivities I can heartily recommend putting on your favourite Christmas movie, gathering a pile of snacks and settling down for a few hours of relaxed crafting. Because there's nothing quite like making your own decorations to add that extra touch of festive cheer.
Here are some of the projects I'd love to try this year:
Paper Pendant Lampshades
These origami paper pendants are made using wrapping paper. They're cheap, cheerful and not too difficult to make. This is a really versatile project because you can pick any wrapping paper that matches the rest of your Christmas decorations – or just use what's left after you've wrapped your gifts. These little pendant shades aren't just for Christmas either; you could make a new one for every season.
Simple Cardboard and Yarn Trees
This is a very simple but very stylish make with hundreds of possibilities. The tutorial is in German, but when put through Google Translate, very easy to follow. I'd like to make some extra large trees in my colour scheme to display on the sideboard but these can also be hung on the tree, turned into a garland or arranged around a wreath. A great craft for getting the kids involved too.
Christmas Wreath
A wreath is practically a Christmas must-have and making one every year can become a lovely tradition. I prefer to keep things simple and natural with some beautiful evergreen foliage. However, wreaths can run the full gamut from bauble bedecked beauties to felt florals and sparkling snowflakes. Martha Stewart has a great selection of wreath ideas, check out a few of them here.
Paper Poinsettia Flowers
Poinsettias are a Christmas staple. They've featured as table centrepieces in homes around the world for decades. But they're harmful to cats, so if you have a furry friend (or just fancy making your own) this craft is for you. This project is a little involved but the results are quite stunning, and they last far longer than any real poinsettia.